The Bay Area's newest food markets are big on local and house-made provisions, in the tradition of European food halls.
---
We owe this gathering and grazing space located on Grand Avenue (pictured above) to Doug Washington, the industry vet behind Town Hall and Anchor & Hope.
nuts + bolts: The current food options are light, but will expand after a summer build-out to include full dinner service, covered outdoor seating, and a beer and wine stand.
must try: By summer's end, mosey over to the outdoor ice cream stand.
hot tip: The aforementioned wine counter is rumored to be self-serve.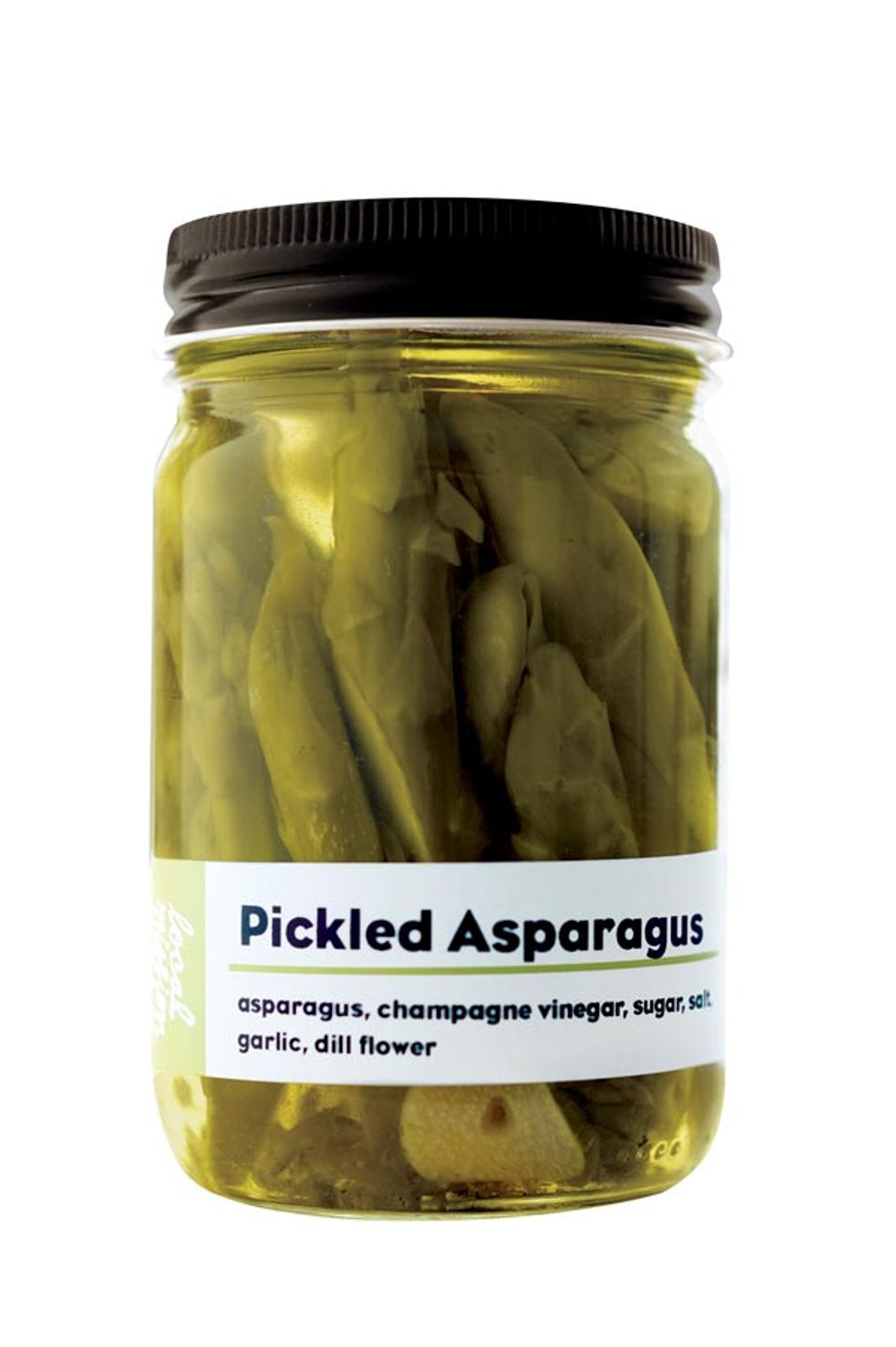 Local Mission Market's pickled asparagus, $12. Photo by David Dranitzke. 
LOCAL MISSION MARKET, Mission 
Harrison Street's NKOTB, from the team behind Local Mission Eatery and Local's Corner, is giving Bi-Rite a run for its money.
nuts + bolts: Meats, charcuterie, bread, pastry, pasta, and pantry items, including an assortment of pickled delights, are all made or butchered in-house.
must try: House-made pork butter, prepared with chunks of pork confit.
hot tip: If you're looking for beer or wine, Local Cellar recently opened down the street (2801 22nd St.).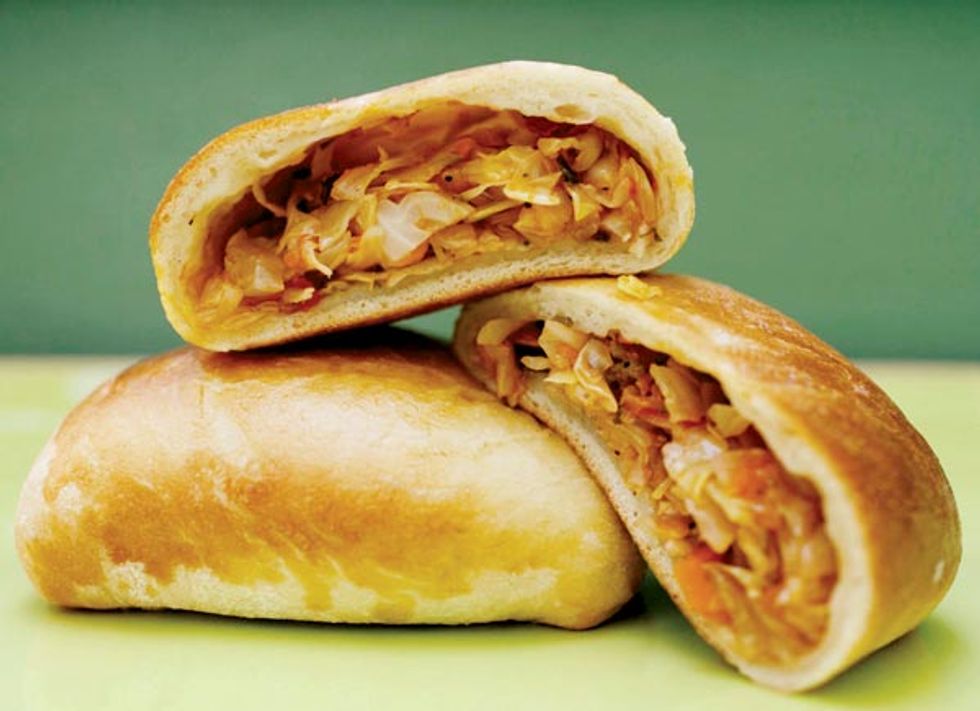 Anda piroshki at Second Act Marketplace
SECOND ACT MARKETPLACE, Upper Haight 
The Upper Haight's landmark Red Vic Movie House has been transformed by two of its original owners into a gourmet food hall and community space for events.
nuts + bolts: Vendors include Anda Piroshki, Spice Hound, and prepared-meal counter High Cotton Kitchen.
must try: High Cotton's cochon de lait po'boy, served with a mustardy Creole slaw.
hot tip: Soon, the community space will host movie nights featuring old Red Vic flicks.
This article was published in 7x7's April issue. Click here to subscribe.