In 2011, Buzzfeed named Minnesota "The Most Hipster State in the U.S.," citing its plentiful theaters, farmers markets, bicycles, and authentic lumberjack style as evidence of its cool-factor. Lately, it seems like all of our friends are jetting to the Twin Cities for the weekend. 
---
Filled with dozens of craft breweries, more than 26 historic sites and museums, tons of antique stores, and an agricultural history that takes farm-to-table cuisine very seriously, the Land of 10,000 Lakes has more than enough activities to keep a San Franciscan occupied. And that's not even including the numerous parks and miles of coastline (more than California, Florida, and Hawaii combined!). 
If you're considering a nice Midwestern vacation, here's how to do it right.
STAY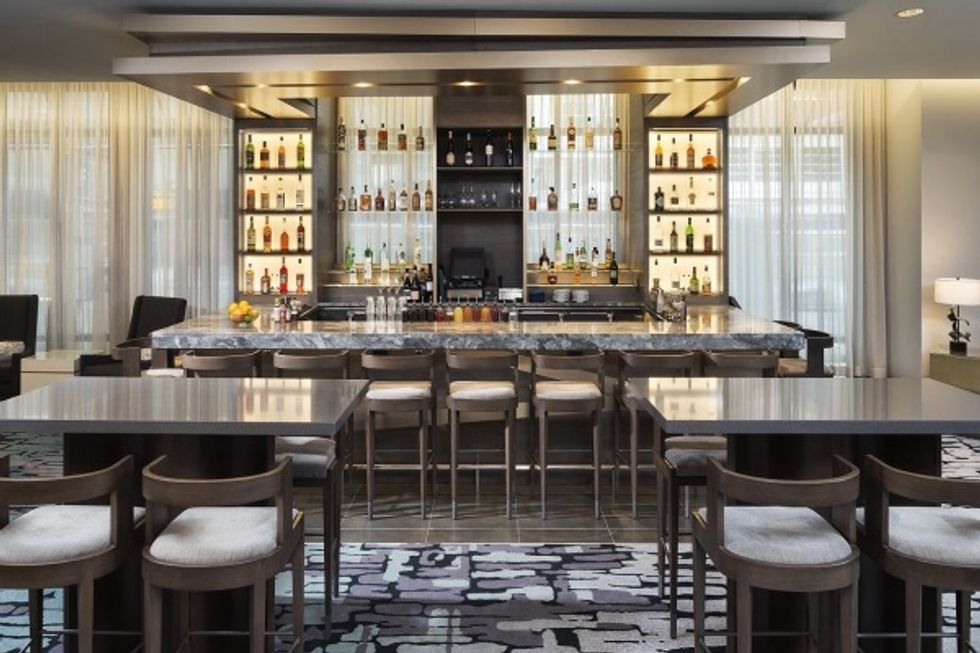 (Courtesy of Hotel Ivy)
Hotel Ivy, a Luxury Collection Hotel
We all know the Midwest to be a place of old-fashioned family values, and the Hotel Ivy extends a warm welcome to even your family's furry pets. Located in downtown Minneapolis, this posh stay is a must for its spa, fitness clubs, and multiple restaurants.  // 201 South Eleventh St. (Minneapolis), thehotelivy.com
Ideal for history buffs, the Saint Paul Hotel opened in 1910. Built in the Italian Renaissance Revival style, the building is situated in downtown St. Paul. Enjoy the hotel's Old World vibe—complete with afternoon tea and jazz performances in the lobby bar—while keeping it modern in the heart of it all.  //  350 Market St. (St. Paul), saintpaulhotel.com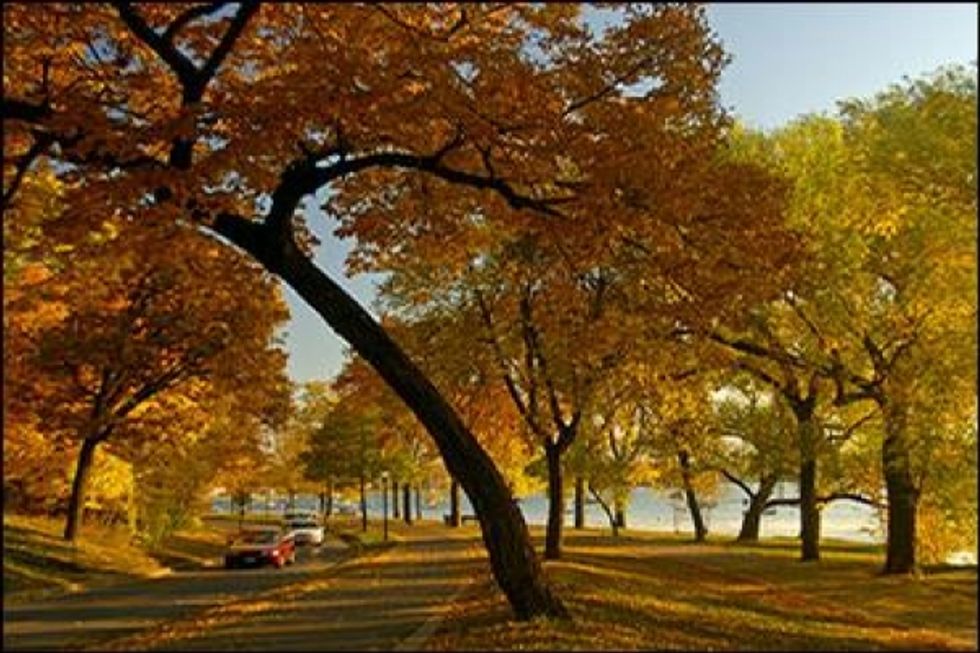 (Courtesy of Explore Minnesota Tourism)
WHEN TO GO
Peak tourist season is from June to August-—when temperature highs hover around 80 degrees— but the weather remains favorable through November. After that, you're risking frostbite. September and October are ideal times to visit if you want to experience a real autumn—colorful leaves and all. 

HOW TO GET THERE 

Planes
The largest and busiest airport in the upper Midwest region, Minneapolis-Saint Paul International is home to 12 airlines and three hub airlines. Airfare going into Minneapolis fluctuates greatly, but deals around $200 are possible.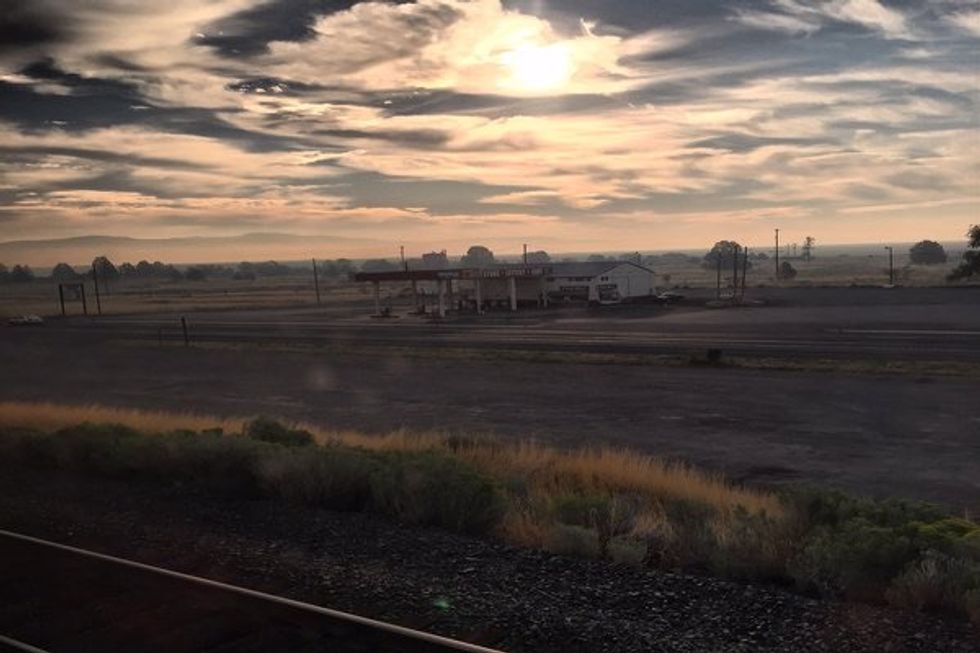 (View of Klamath Falls, Oregon from Amtrak train; Courtesy of the author)
Trains
If you're feeling adventurous, you can take Amtrak. It's approximately three days from Oakland to St. Paul, and you'll witness some of the most picturesque landscapes in the U.S. Tickets prices vary depending on accommodations, but you can get a round trip ticket for $400- $500.

SHOP 

Minnesota boasts an impressive array of vintage and antique stores, offering everything under the sun at a variety of price points.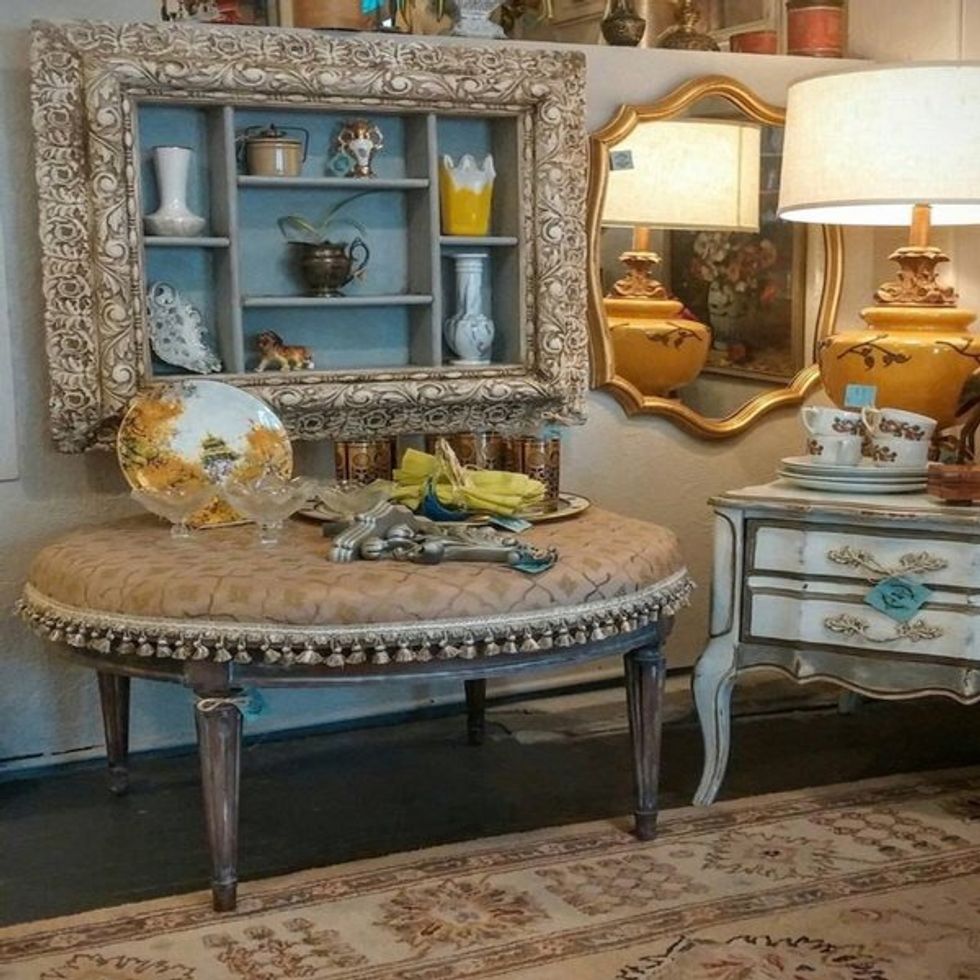 (Courtesy of Sophie Bleu)
This sweet little vintage store has shabby chic, cottage-style down pat. Every corner has a color theme, with coordinating vintage furniture, jewelry, and wonderfully-priced art welcoming you at every turn. Sip on some of their complimentary lemonade and contemplate all things pretty. // 3002 East 50th St. (Minneapolis), facebook.com/sophiebeushop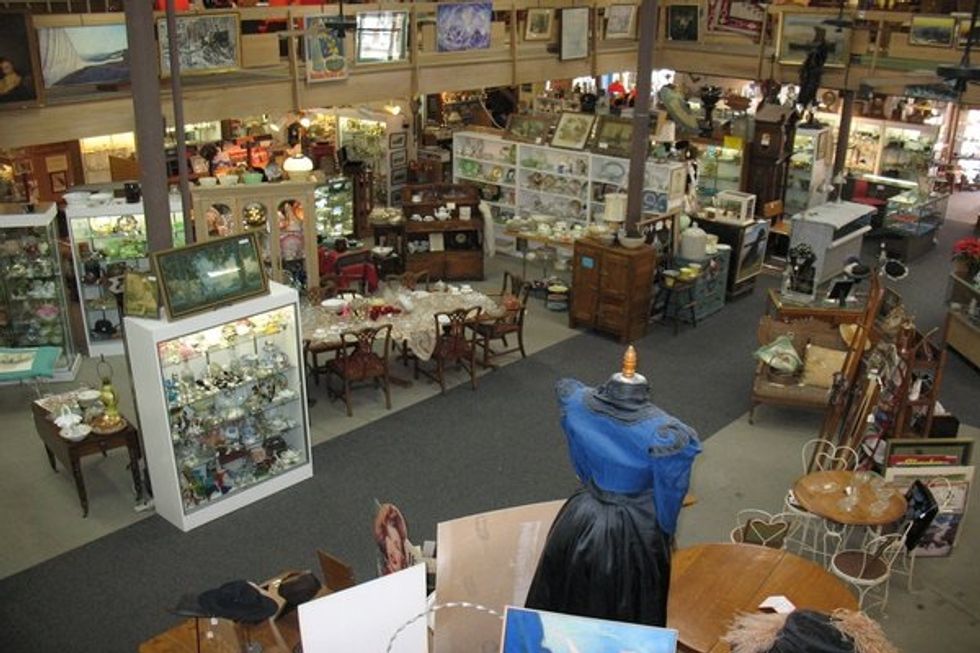 (Courtesy of Midtown Antique Mall)
The largest antique store in the Midwest, this gargantuan depot in Stillwater has over 80 individual dealers housed on three different floors in over 30,000 square feet. Shop an incredible selection of furniture, clothing, art, jewelry, toys, and knick knacks. You name it, this store has it. // 301 Main St. South, (Stillwater), midtownantiques.com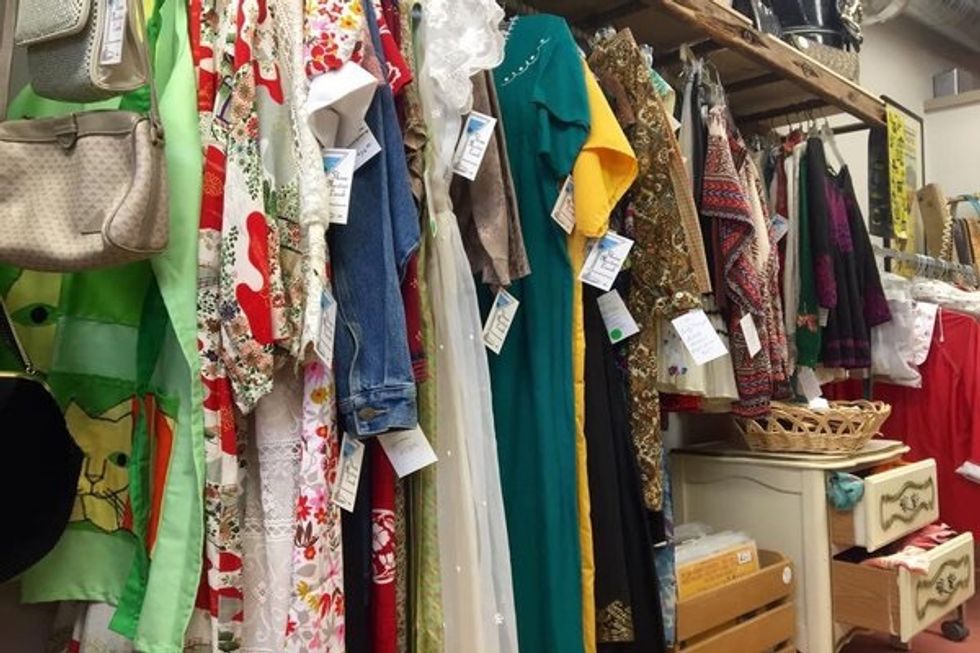 (Courtesy of Time Bomb Vintage)
Located on the Minnemile, where you'll find many other vintage stores in succession along Minnehaha Avenue, Time Bomb's many antique offerings include vintage clocks, cereal boxes, toys, cookware, office furniture, TVs, clothing by Three Martini Lunch, vintage children's wear, pristine shoes, and new handmade items such as soaps and candles. // 4008 Minnehaha Ave., (Minneapolis), TimeBombVintage.com
(Courtesy of Hunt & Gather)
Hunt & Gather offers room upon room of oversized letters, silverware, plates, plants, clothing, vinyl, home decor, and trinkets of every kind from 15 antique dealers. Go to the lower level and you'll find even more treasures to peruse. // 4944 Xerxes Avenue South, (Minneapolis), huntandgatherantiques.com
EAT + DRINK 
If you're a fan of the craft brew movement in San Francisco, you're going to love the vast number of craft breweries in the Twin Cities.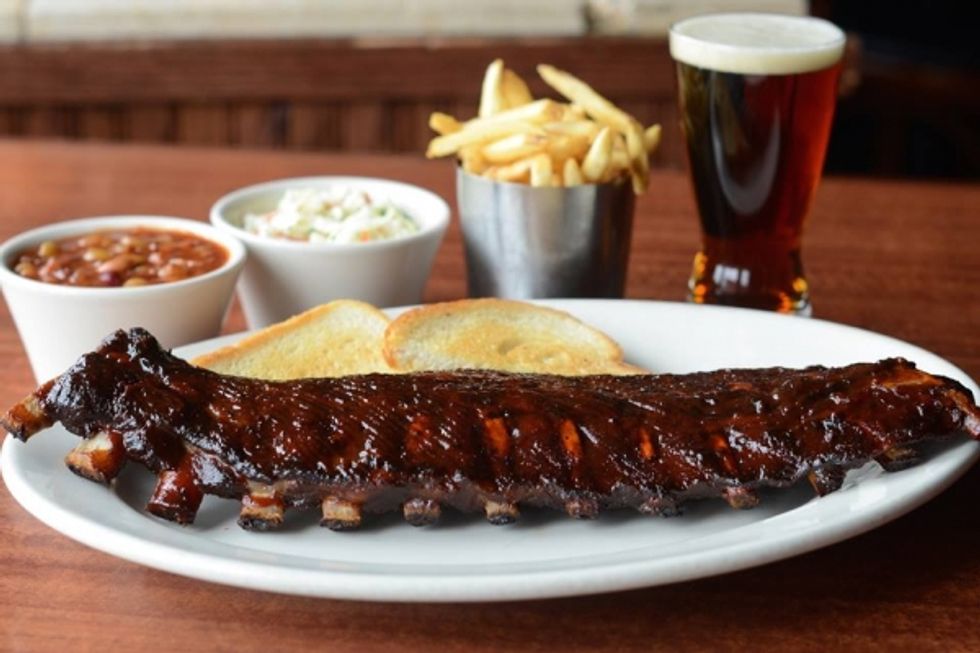 (Courtesy of Rudolphs Bar-B-Que)

Named after actor Rudolph Valentino, this old Hollywood-themed barbecue restaurant has the most incredible mac and cheese and three meat combo (pulled pork, beef brisket, and chicken wings), and great cocktails to boot. With more than 25 years in the industry, Rudolphs has been "Best Ribs in America" twice and a hometown favorite a whopping 17 times. // 1933 Lyndale Avenue, (South Minneapolis), rudolphsribs.com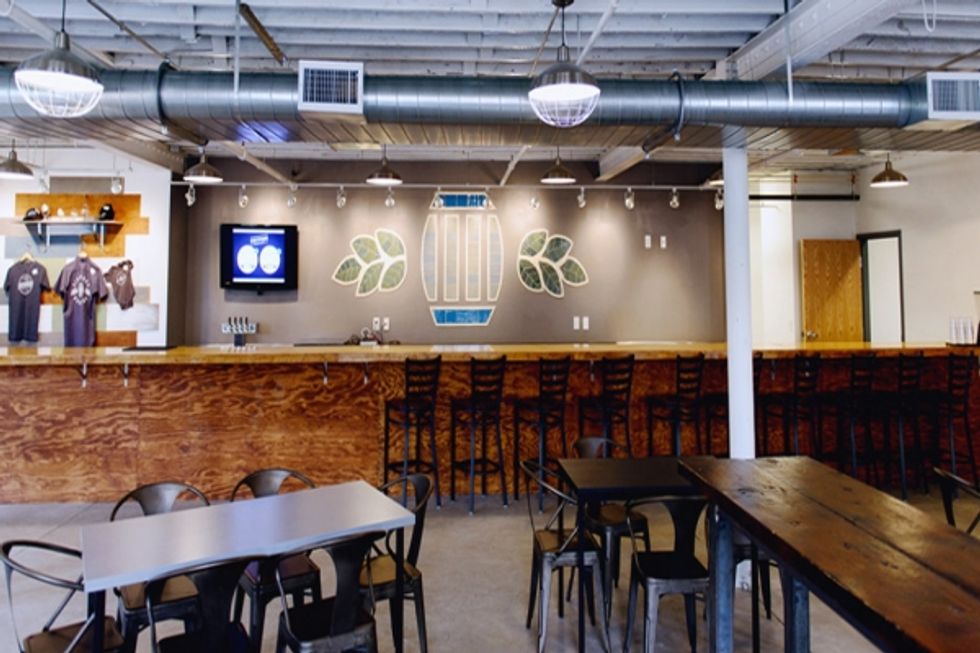 (Courtesy of Sisyphus Brewing)
Sisyphus has a fun college vibe for students with a discerning taste in beer. Play a serious game of shuffleboard and have a San Francisco moment with the steam beer. The selection rotates daily, so you'll always encounter something new. Pus, the majority of breweries in Minneapolis have revolving food trucks setting up shop outside, so you'll never be too far from some great food. // 712 Ontario Avenue W. #100, (Minneapolis), sisyphusbrewing.com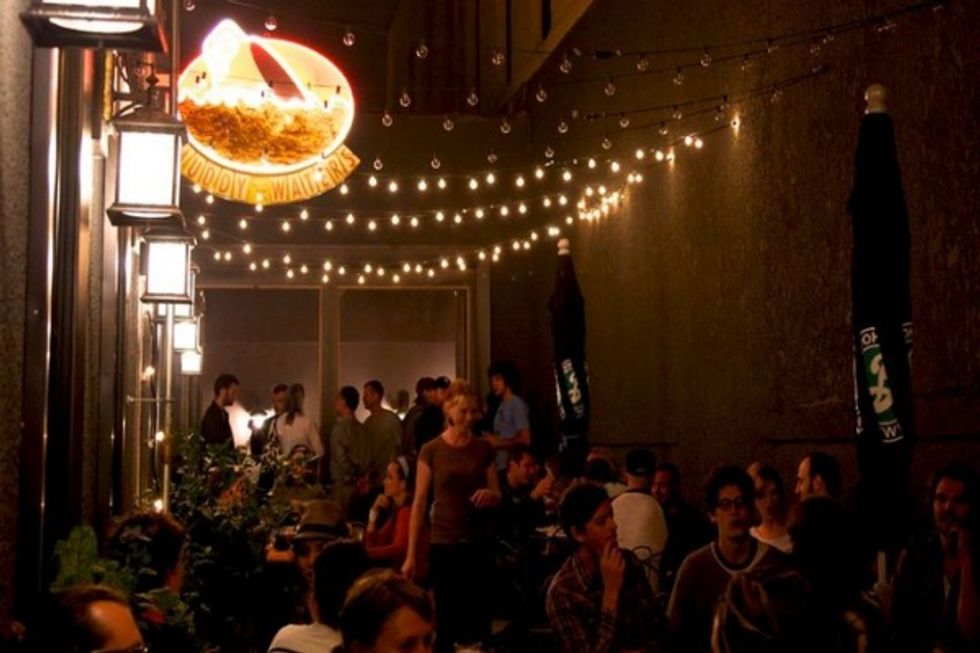 (Courtesy of Muddy Waters Bar & Eatery)

Muddy Waters is a little bit of the Mission in Minneapolis. Sit on the outside patio, have the black bean hummus or fries, and discuss the meaning of life. // 2933 Lyndale S, (Minneapolis), muddywatersmpls.com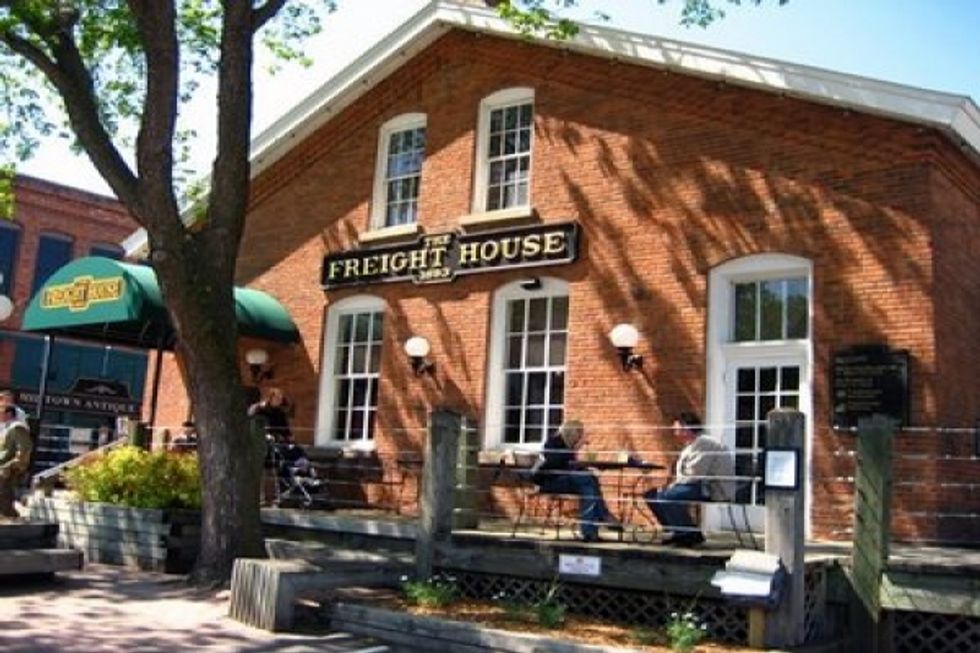 (Courtesy of Freight House)

You'll be drawn in by the elegant, nautical vibe at Freight House, but the Jolly Rancher-colored drinks and outdoor gazebo bar will have staying until the next morning. Sitting pretty on the waterfront of the St. Croix River since 1883, Freight House boasts a huge patio, restaurant, event center, and nightclub on the weekends. Party on. // 305 South Water St., (Stillwater), thefreighthouse.com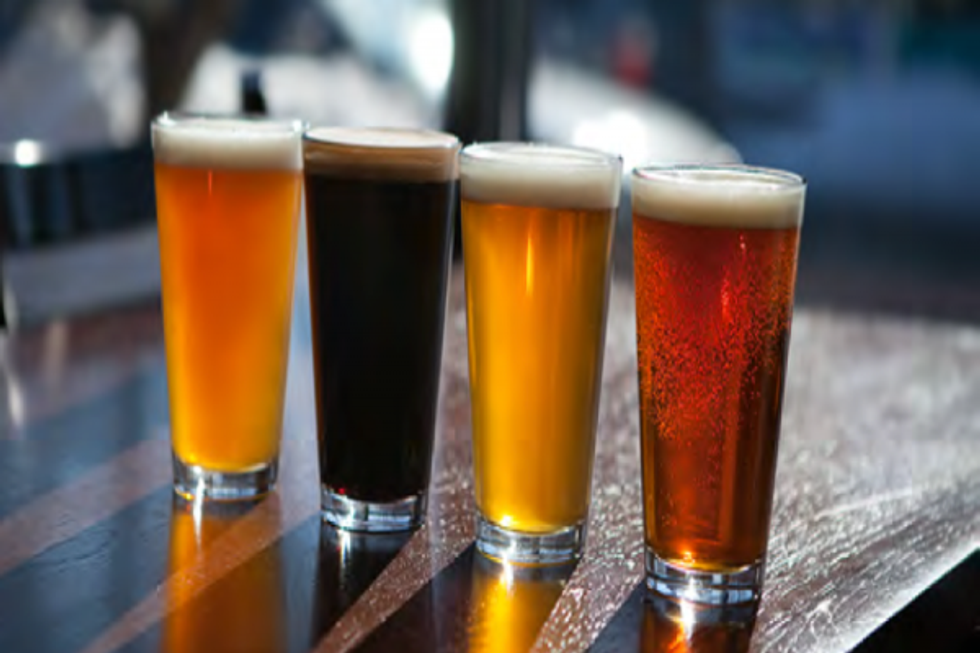 (Courtesy of Northbound Smokehouse Brewpub) 

Northbound is a cheery restaurant and brewery with impressive cocktails (opt for the Habanero Mango Margarita), smoked foods, and the most insane Smokehouse Platter, comprised of smoked fish dip and cheeses. Voted Best Neighborhood Bar in 2014 by City Pages stop by for a brew and bite. // 2716 E 38th St., (Minneapolis), northboundbrewpub.com
A wide variety of beers and beards await you at Indeed. This hipster haven boasts bartenders that resemble Paul Bunyon, and some of the tastiest brews around (the Shenanigans Summer Ale and Midnight Ryder Black IPA are great choices). Enjoy your suds on the outdoor patio, nosh on some offerings from the food truck du jour, and ogle the incredible graphic design of Indeed's beer cans. // 711 15th Ave. NE (Minneapolis), indeedbrewing.com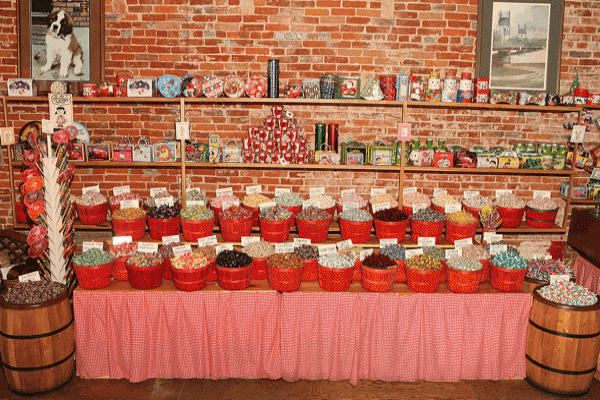 (Courtesy of Tremblay's Sweet Shop) 

This is where Willy Wonka goes to get candy. Dozens of different barrels overflow with colorful, made-in-store saltwater taffy, peanut brittle, fudge, and vintage sweets at this candy lover's paradise. And don't even get us started on the cupcake-dipped Oreo's. It's the sweetest way to spend a day in Stillwater. // 308 Main St. S, (Stillwater), tremblayssweetshop.com

TO DO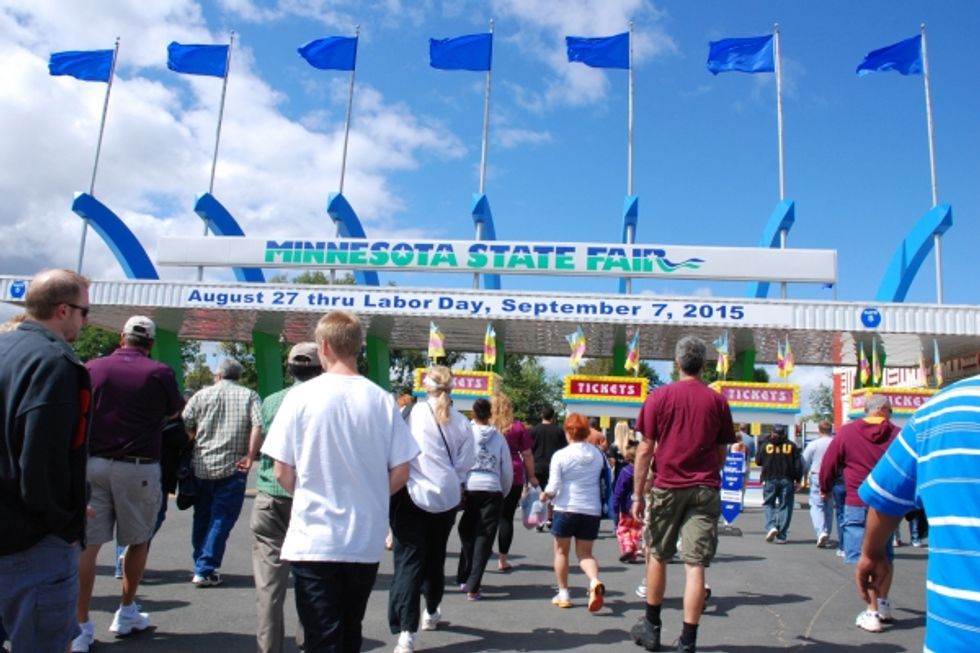 (Courtesy of the Minnesota State Fair)

This monumentous event every fall is the second largest state fair in the country! You can catch concerts, try outrageous food offerings (fried everything on a stick), visit farm animals, go on rides, shop handmade items, discover local craft beer, and more. This year's attendance for the day event was a staggering 1,779,738 people. // 1265 Snelling Ave N, (Saint Paul), mnstatefair.org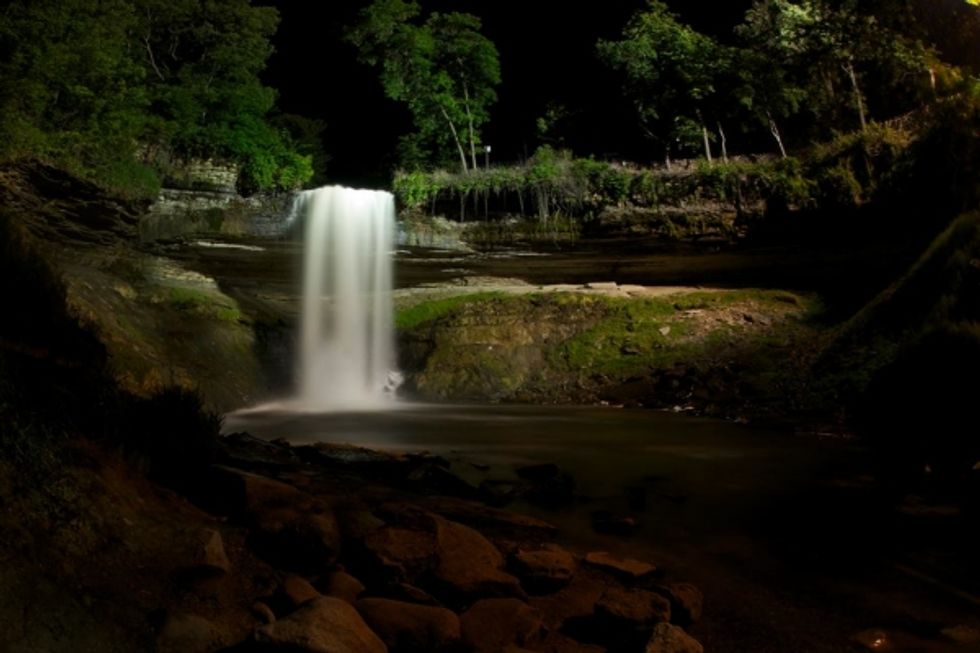 (Courtesy of Minnehaha Falls) 

Get your cardio on and see Minnesota's famed waterfronts by jogging Lake Calhoun. This is the lake where young and fit Minnesotans go to be seen. Looking for a chill, family vibe? Lounge by Lake Harriet. Once your endorphins are up, relax by seeing the beautiful Minnehaha Falls. // 4801 South Minnehaha Park Ave. (Minneapolis)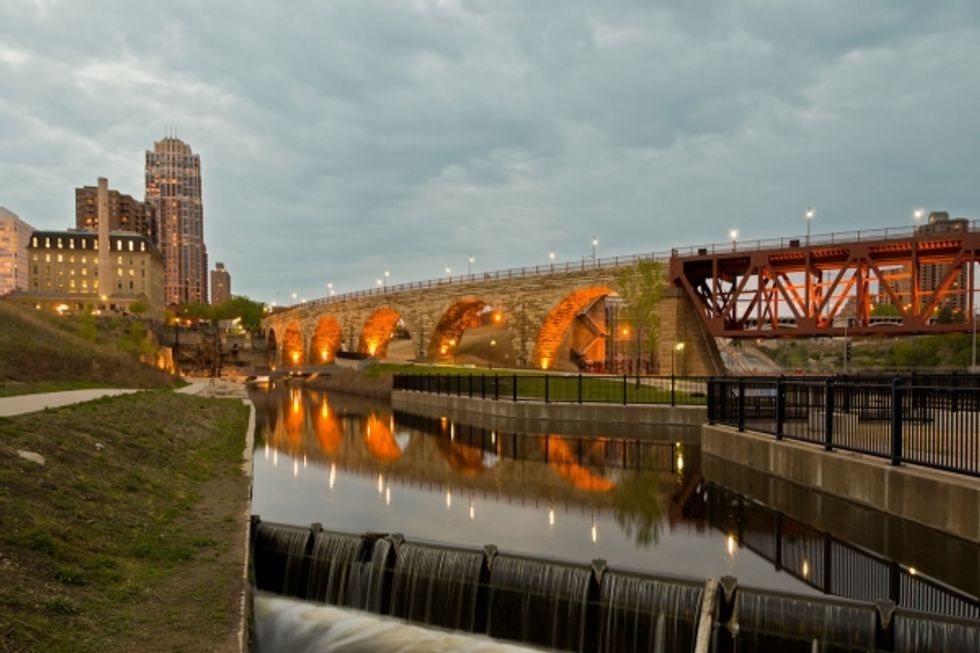 (Courtesy of Stone Arch Bridge) 

The historic bridge, made of granite and limestone, stands proud over the mighty Mississippi. Go on a Segway tour, grab a drink at the nearby bars, and visit the Mill City Museum. // Stone Arch Bridge: 1758 West River Rd N, (Minneapolis), stonearchbridge.com; Mill City Museum, 704 South 2nd St. (Minneapolis), millcitymuseum.org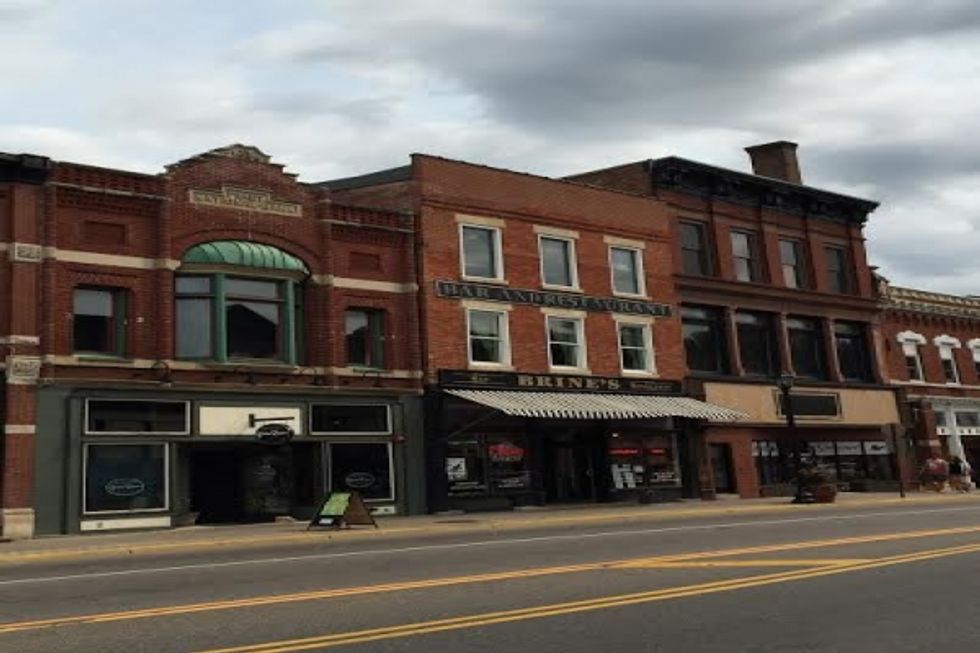 (Courtesy of the author)

Right outside of Minneapolis is Stillwater, known as the birthplace of Minnesota. This town looks like it hasn't changed much from its inception in 1848, with beautiful bricks buildings facing the St. Croix River. You'll find cute boutiques, bars, a staircase that'll lead you to the most amazing view of the river, and if you're feeling adventurous, you can drive over the bridge to visit Wisconsin. // Stillwater, ci.stillwater.mn.us, discoverstillwater.com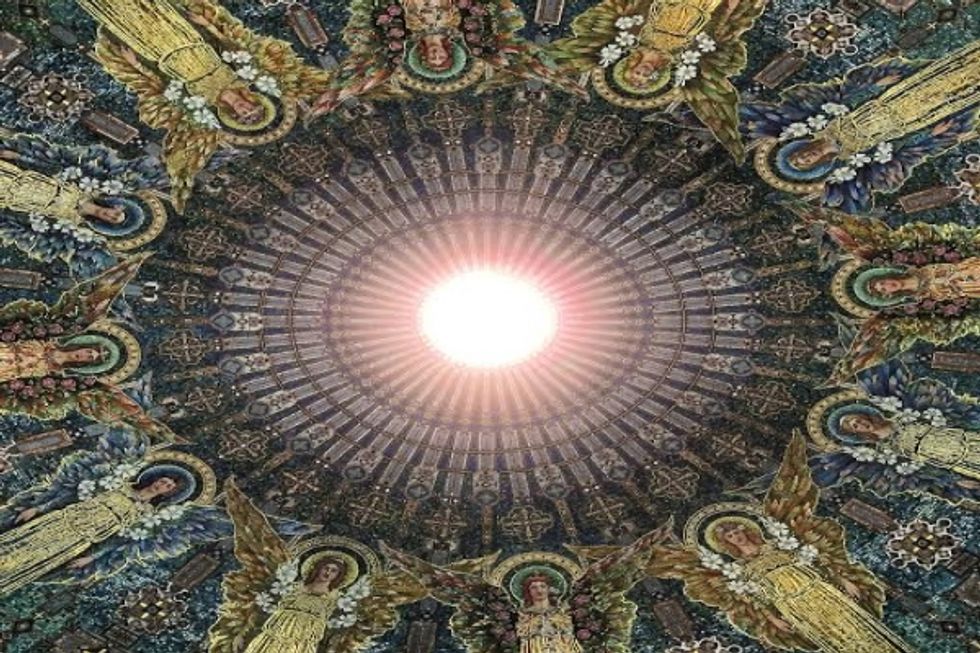 (Courtesy of the author)

Minneapolis has some of the most incredible churches outside of Rome. The Lakewood Chapel, inside the Lakewood Cemetery, is considered the most perfect example of Byzantine mosaic art in the country. The workmanship is so elaborate, and the skill so awe-inspiring, that it couldn't be recreated today at any cost. The Basilica of St. Mary, the first basilica in North America, is absolutely stunning in its vastness and incredibly beautiful detail. Huge concerts are also held here each year. // Lakewood Chapel: 3600 Hennepin Ave., (Minneapolis), lakewoodcemetery.com; Basilica of St. Mary: 18 N 17th St. (Minneapolis), Mary.org
UPCOMING EVENTS
Concerts
Ringo Starr and Jeff Beck // Saturday, October 16, State Theatre, 805 Hennepin Avenue State Theatre, (Minneapolis), hennepintheatretrust.com
Madonna Rebel Heart Tour // Thursday, October 8, Xcel Energy Center, 199 W Kellogg Blvd., (St. Paul), centerstpaul.com
Art
Art at the Center: 75 Years of Walker Collections // October 16, 2014 to December 31, 2016, The Walker, 1750 Hennepin Ave., (Minneapolis), walkerart.org
Drink
Zombie Pub Crawl // Saturday, October 17, First Avenue and 5th St.  (Minneapolis), zombiepubcrawl.com