As the masses, in pursuit of powder, flock to tapped-out tourist destinations, the in-the-know quietly make haste to Idaho, where the hidden enclaves of Teton Valley—including the one-road town of Driggs—are the snow seeker's best-kept secret. In fact, with plentiful outdoor adventures and unparalleled vistas sans crowds and attitude, the Grand Targhee Resort may be the best ski mountain you haven't heard of yet. It's no wonder bright, young entrepreneurs and nature lovers are putting down roots here.
---

STAY
While there are plenty of posh digs over the pass, Driggs keeps things mellow with home-style accommodations. At the Fox Creek Inn, owner Julie Boisseau's African Grey parrot, Girlbird, and blue healer, Shelby, greet guests to a laid-back B&B with rooms inspired by Boisseau's European travels. The place focuses on the essentials: a great room with a wood-burning fire, outdoor Jacuzzi, and gratis cowboy breakfast cooked by Boisseau herself.



In between Driggs and neighboring Victor, Linn Canyon Ranch is owned by the descendants of an original settler of Jackson Hole. Steeped in the tradition of the area, upgrades come in the form of a newly finished wood cabin that sleeps four, sleigh-ride dinners, and trail rides.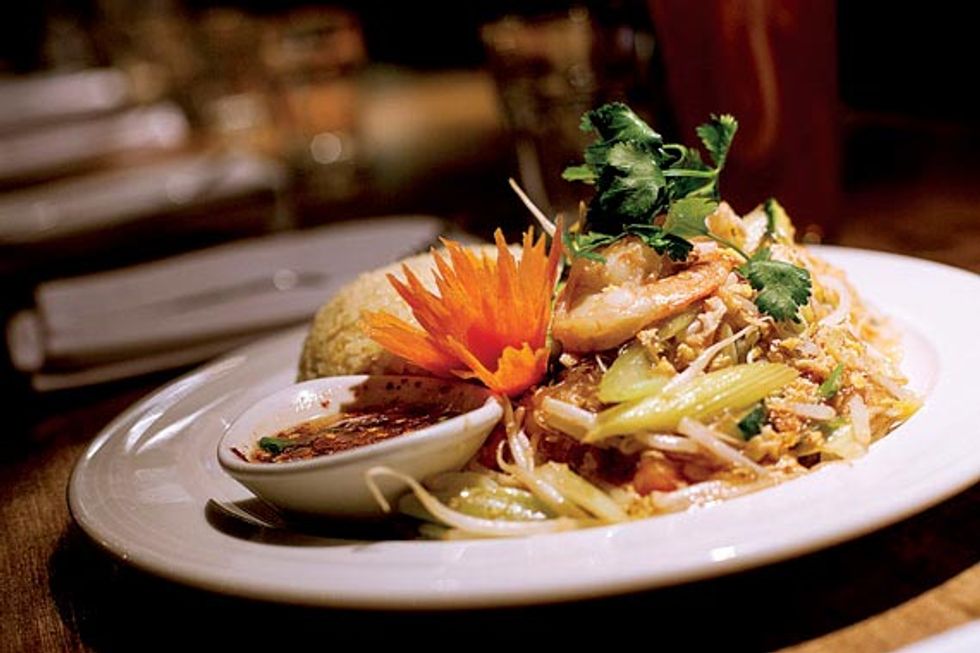 Teton Thai, photo by David Agnello

EAT
San Francisco food snobs will find little to turn up their noses in Driggs, where the food scene has gone gourmet thanks to artisanal newcomers. At 460 Bread, owners Jerod Pfeffer and Ty Mack—who learned the art of bread making in SF—mill their own organic grains for European-style loaves of cranberry-walnut, olive, ciabatta, and French baguettes. For a match made in this Idaho heaven, pair 460 breads with comparably delicious cheeses—crafted with fresh, local milk—from Teton Valley Creamery. With flavors like Yellowstone, Sapphire Blue, and Haystack, this is Driggs' answer to Cowgirl Creamery. You can find the cheeses at organic grocer Barrels & Bins Community Market (208-354-2307). Look for Teton Valley Creamery's handmade ice cream May through October. For some of the tastiest coffee in the valley, warm your mitts at Pendl's Bakery, where Martha Pendl, the daughter of an Austrian pastry chef, bakes her own strudel, schnecken, and quiche for breakfast and lunch.



Dinner brings bites both hyper-local and international. For farm-to-table meals, head to Forage. The menu is rotating, the wine list is robust, and the views of Teton Canyon are fantastic. For far-flung flavor, two tasty Thai restaurants duke it out. Ryan Haworth and his Thai wife Sununta 
preside over popular Teton Thai, where an entirely Thai kitchen staff serves authentic cuisine in an unexpectedly chic, hipster-meets-cowboy-style dining room. By contrast, what Bangkok Kitchen lacks in atmosphere, it makes up for with traditional favorites like Yellow Curry and Pad Kee Mow.

DRINK
What began as a simple wine shop in 2007 has become the gathering place in Driggs. Beneath the authentic tin ceiling at rustic Alpine Wines, current owners Denis and Linda duNann offer a thoughtful selection of domestic and imported wines teamed with a cafe menu, frequent live music, and tastings. This is a mellow spot to mingle with the townsfolk.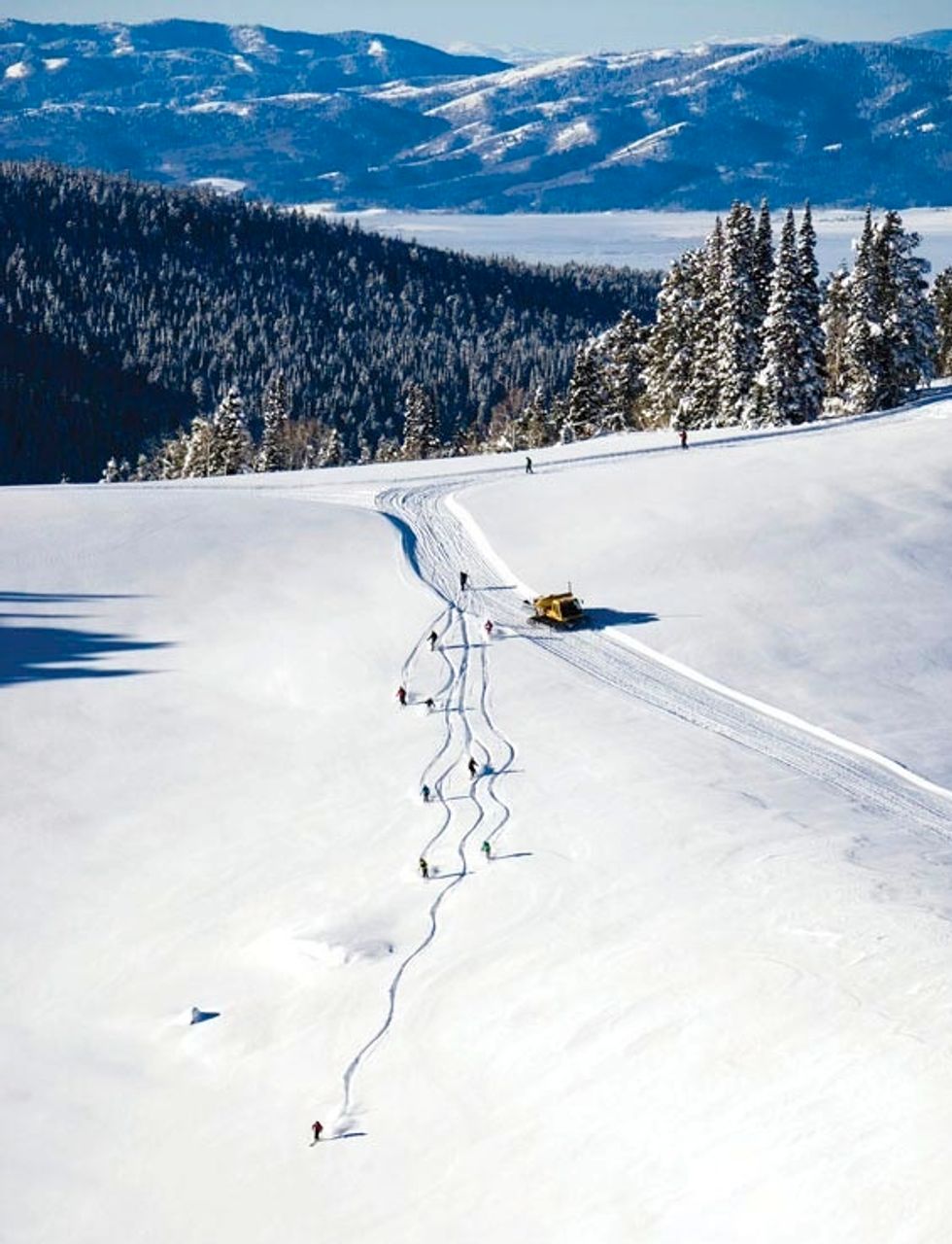 PLAY
In Alta, Wyoming—located just twelve miles south of Driggs—the Grand Targhee Resort is an under-the-radar but not at all small powder stash that accumulates more than 500 inches of average annual snowfall. And the retro-kitschy après-ski scene? Majorly charming. Live music at the hotel's trap bar several nights a week includes regulars like Willie Nelson's son Lukas and his band, Promise of the Real. Fabulous snowcat skiing pleases the advanced, while newbies delight in wide bowls and relatively empty runs.



Gear up at Yostmark Mountain Equipment, which celebrates its 20th anniversary this season. You'll find a solid selection of backcountry and cross-country ski rentals, plus expert guides who are considered to be the area's best for skiing and climbing. For a snow break, thaw out with jazz nights at Warbirds Café in a hangar full of old war planes.

This article was published in 7x7's December/January issue. Click here to subscribe.