San Francisco's art scene is about to undergo another major expansion. 
---
Hot on the heels of the gorgeous new SF MoMA (which reopens May 14), the Asian Art Museum is celebrating their 50th anniversary with massive expansion plans of their own. Renowned Thai architect Kulapat Yantrasast—responsible for the Grand Rapids Art Museum, the first new art museum in the world to receive the LEED certification— from LA-based design firm wHY has been selected to design a new 12,000-square-foot exhibition pavilion as well as update the existing museum space.
The $25 million dollar project (most of the money came from museum board members) will give the cultural institution more gallery spaces as well as update education rooms, allowing them to dramatically increase the number of children and teachers served each year. The proposed new Hyde Street pavilion will be one of the city's largest art exhibition spaces and add another cultural destination to the already symphony- and ballet-packed Civic Center neighborhood. 
"Our team has taken a thoughtful, integrated approach, and we are looking forward to seeing it bring a new dimension to San Francisco's burgeoning cultural landscape," says Yantrasast.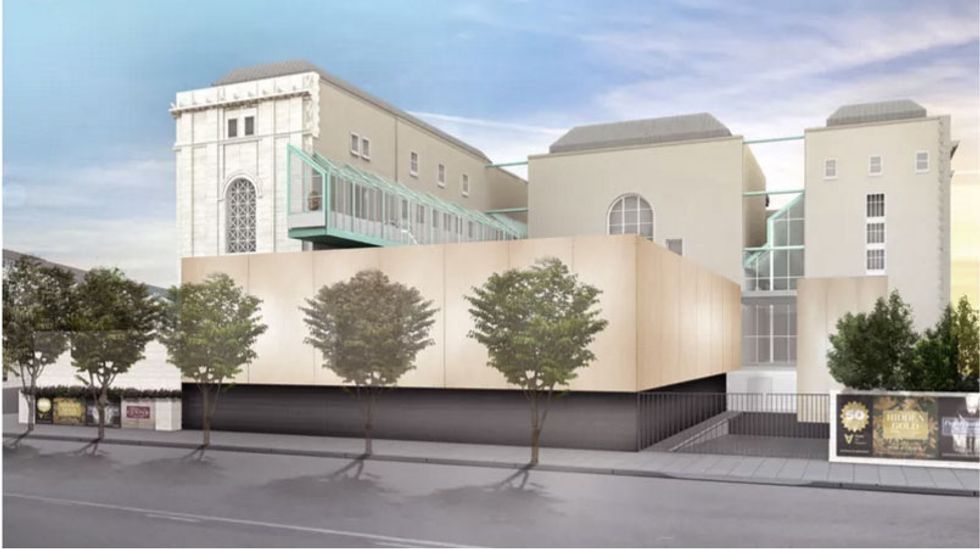 A rendering of the proposed addition. (Courtesy of wHY Architecture) 
Construction is scheduled to start in 2017.