From the Bay to the Golden Gate to its awe-inspiring scenery, San Francisco is famed for its stunning beauty. But when graphic designer/artist Brian Singer moved to SF in 2000, he fell head-over-heels for the city's–telephone poles. "I found them beautiful... layers and layers of paper, rust, events past. I wanted to hang them on my wall and couldn't figure out how, short of cutting down the pole and putting it in my house." says Singer.

So the former AIGA SF President and founder of design firm Altitude, began experimenting – painstakingly removing thousands of rusted staples and weathered flyers, tearing and sorting, and reassembling into bold, graphic shapes.


---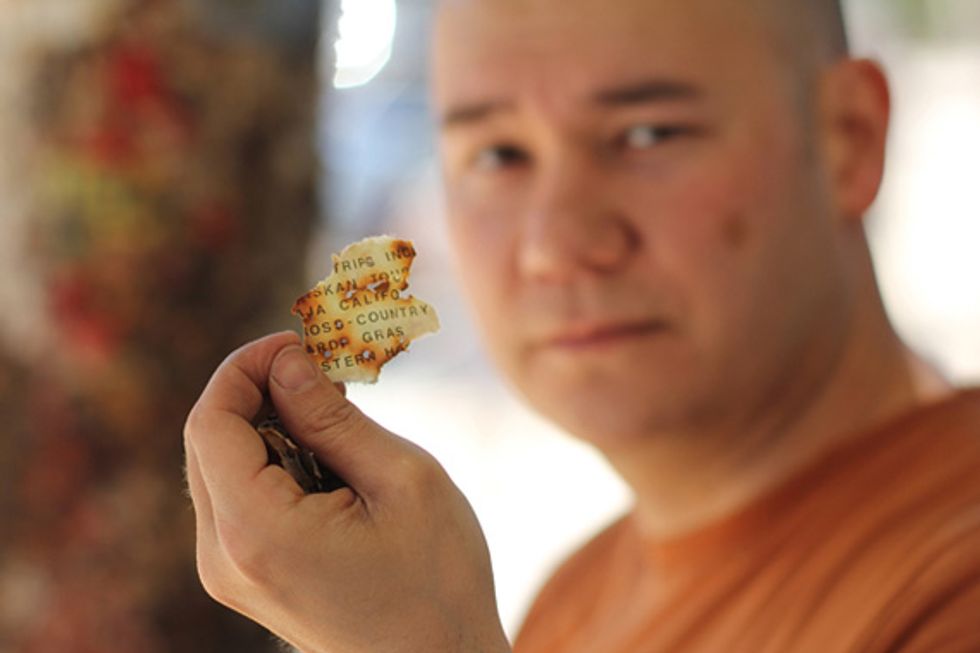 Recently, Singer's street art caught the attention of retail store Target, who commissioned the artist to create a triptych of bullseyes for their Minneapolis-based corporate collection of target-shaped art. Singer documented his ten-week process from removing ancient "lost cat" flyers and "my band is playing" posters from telephone poles to hand-placing thousands of individual pieces into repurposed art. And the result - nothing short of mind-blowing.