Tiki culture has long been a staple of the American bar scene. In fact, it's the longest standing drink trend in America having hit the scene in 1934. Despite the kitschy glassware and elaborate floral garnishes, tiki drinks have little to actually do with Polynesia or Hawaii. The tiki trend originated in good old San Francisco, and we have Don the Beachcomber and the infamous Trader Vic to thank for that. Tiki cocktails may seem elaborate, but they are really just about the blending of rums with citrus and spice. No need for these cocktails to be sickeningly sweet if you use the right ingredients.  Join us for a tiki tour of San Francisco, to see where to get the best exotic drinks!
---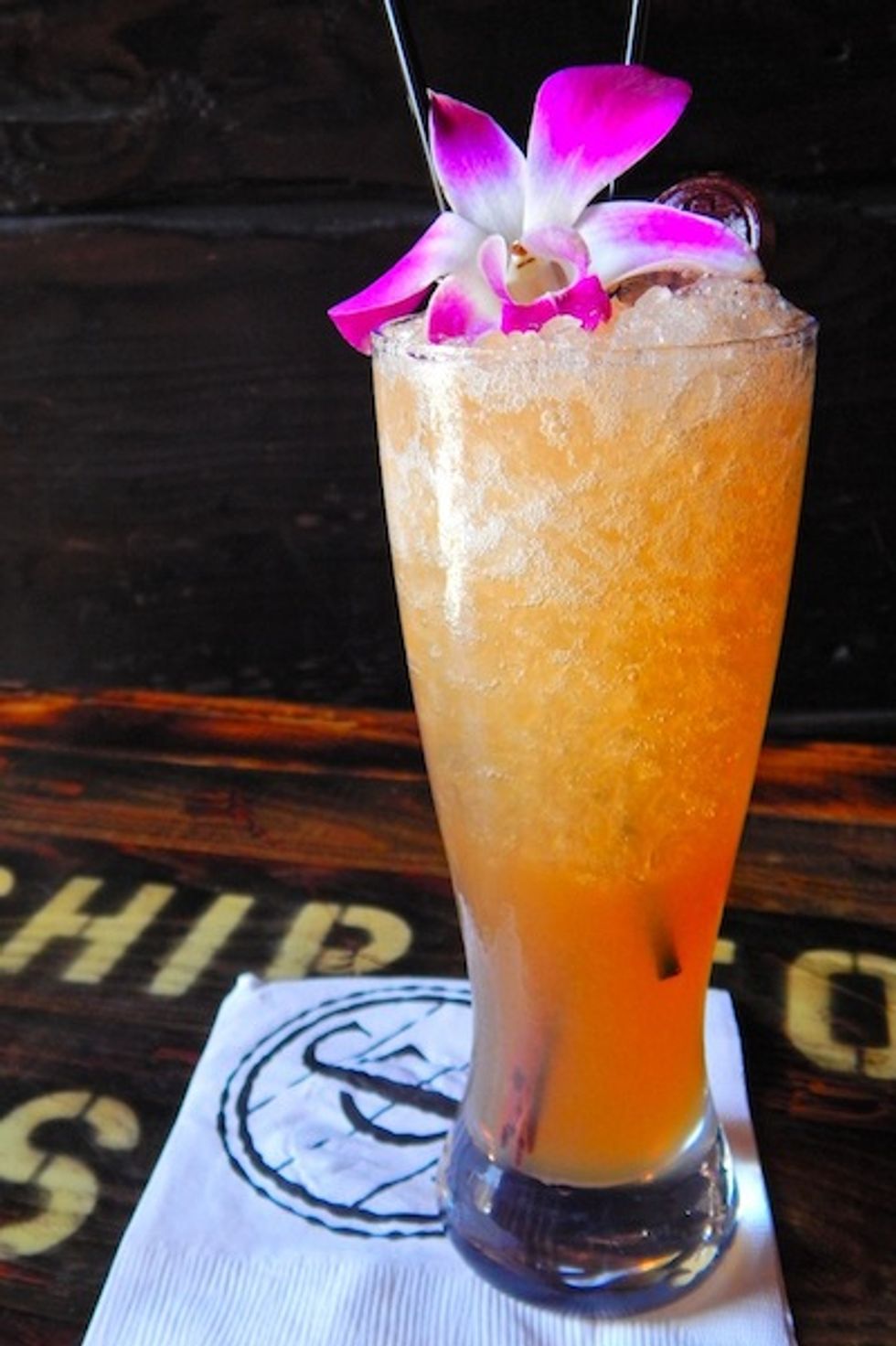 As the years have passed from the birth of "tiki," the bars have become increasingly kitschy and have strayed further from the integrity of the cocktail.  But Smuggler's Cove changed all that. Eschewing the kitsch and bringing a touch of class back to the theme, Smuggler's Cove prides itself on artfully crafted cocktails based on the originals. With a menu of over 75 cocktails, and an interior reminiscent of an old, abandoned ship, Smuggler's Cove is one of those bars that you hope will be around forever. Seasoned bartender Martin Cate whips up a delectable Planter's Punch, made with Appleton Estate Reserve Jamaican Rum, fresh lime, allspice, Demerara sugar, and Angostura bitters. 650 Gough St.
Dubbed the "Home of the Original Mai Tai," Trader Vic's is a piece of history.  Victor Bergeron (Vic himself) opened what was then called "Hinky Dink's" in Oakland in 1934, with the mission to inject the spirit of the island into his customers' everyday lives.  His bar was ornamented with various artifacts from his travels to Cuba, Hawaii, and elsewhere.  In 1972, the infamous tiki bar moved to Emeryville, and has since opened 25 locations worldwide.  For a taste of what many call the best Mai Tai around and decorations to boot, head to Trader Vic's.  9 Anchor Drive, Emeryville.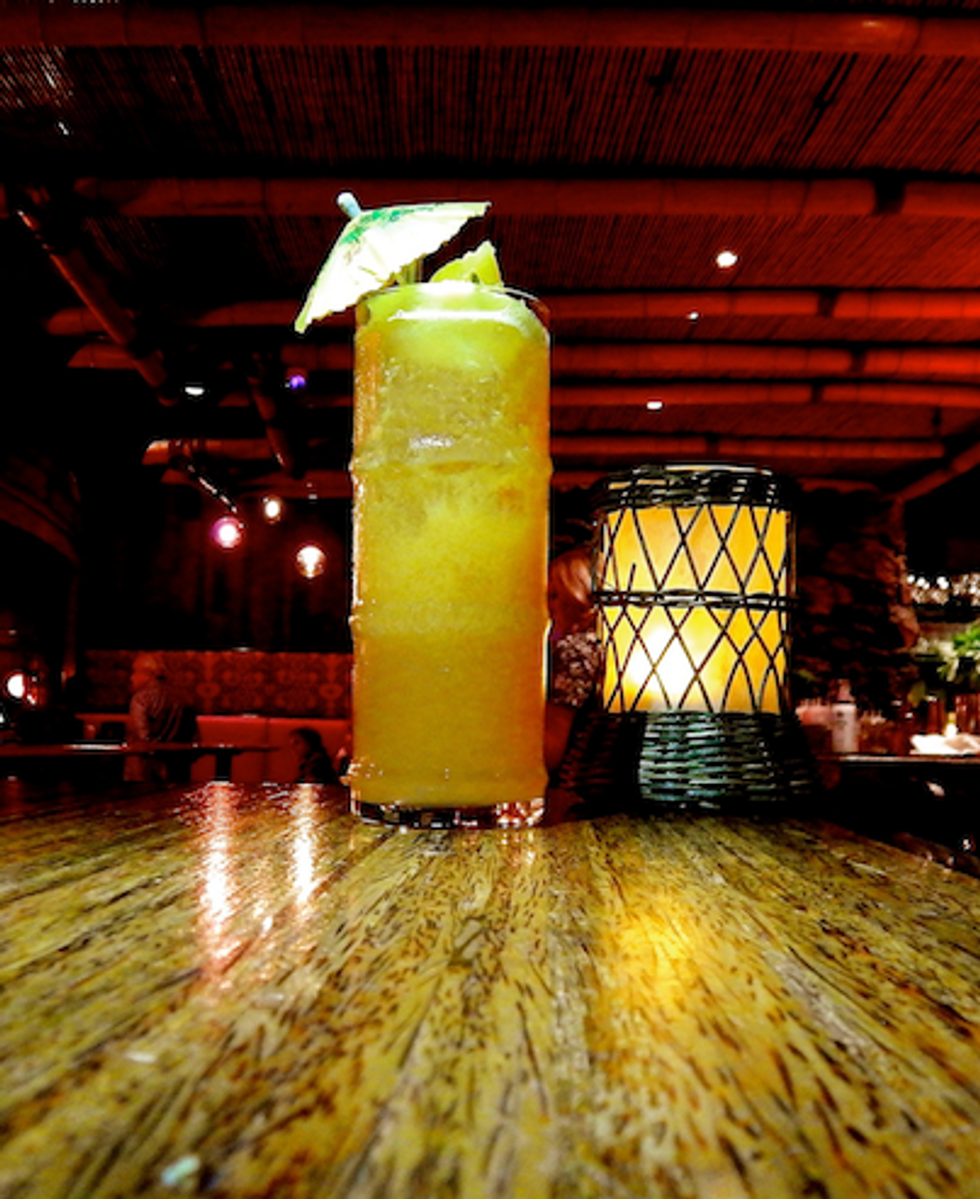 Since its opening in 1945, the Tonga Room has been a beloved San Francisco tiki bar. With its thatch-covered barge (on which a live bland plays) floating down the restaurant's indoor lagoon, periodic tropical rainstorms, and decadent exotic drinks, the Tonga Room is a must-visit.  We tried their take on the tiki standard "The Zombie." Invented by Don the Beachcomber himself, the smooth, fruity taste conceals the drinks extremely high alcohol content.  The Tonga Room combines three different rums, fresh lemon, lime, pineapple, passion fruit, and Angostura bitters. 950 Mason St.
Forbidden Island (pictured above)
When you find yourself in the East Bay and craving a little island flavor, head to Forbidden Island, Alameda's first and only tiki bar.  Opened by Smuggler's Cove's Martin Cate and brothers Michael and Mano Thanos in 2006, it has quickly joined the ranks of many other longstanding tiki lounges.  Try their signature "Forbidden Island," a rum cocktail blended with fresh lime, pineapple, and secret mixture of rare spices and liqueurs, served in a tiki mug that you can keep! 1304 Lincoln Ave., Alameda.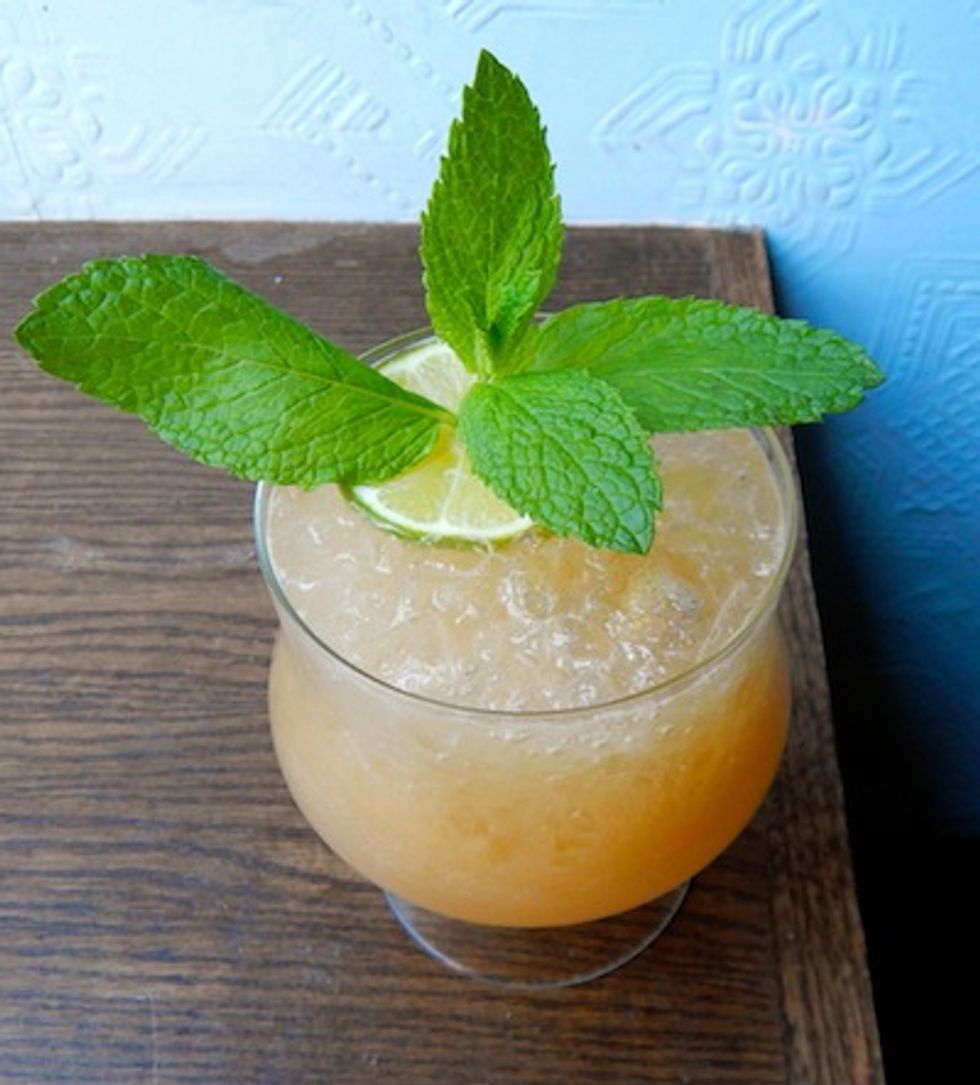 Tradition is certainly not a tiki bar.  Its stark, simple wood bar is reminiscent of Irish pubs and traditional American watering holes.  But, like America itself, Tradition is a melting pot of different cultures, histories, and customs.  The bar is split into nine booths, each representing a different drinking culture: from speakeasy to English pub to, yes, tiki bar.  And the weathered bartenders of Tradition know their drinks, which is why their Mai Tai is as close to perfect as you can get.  Made with Appleton Estate V/X, Rhum Agricole, dry curacao, lime juice, simple syrup, and orgeat, it's a simple yet satisfying take on a classic. 411 Jones St.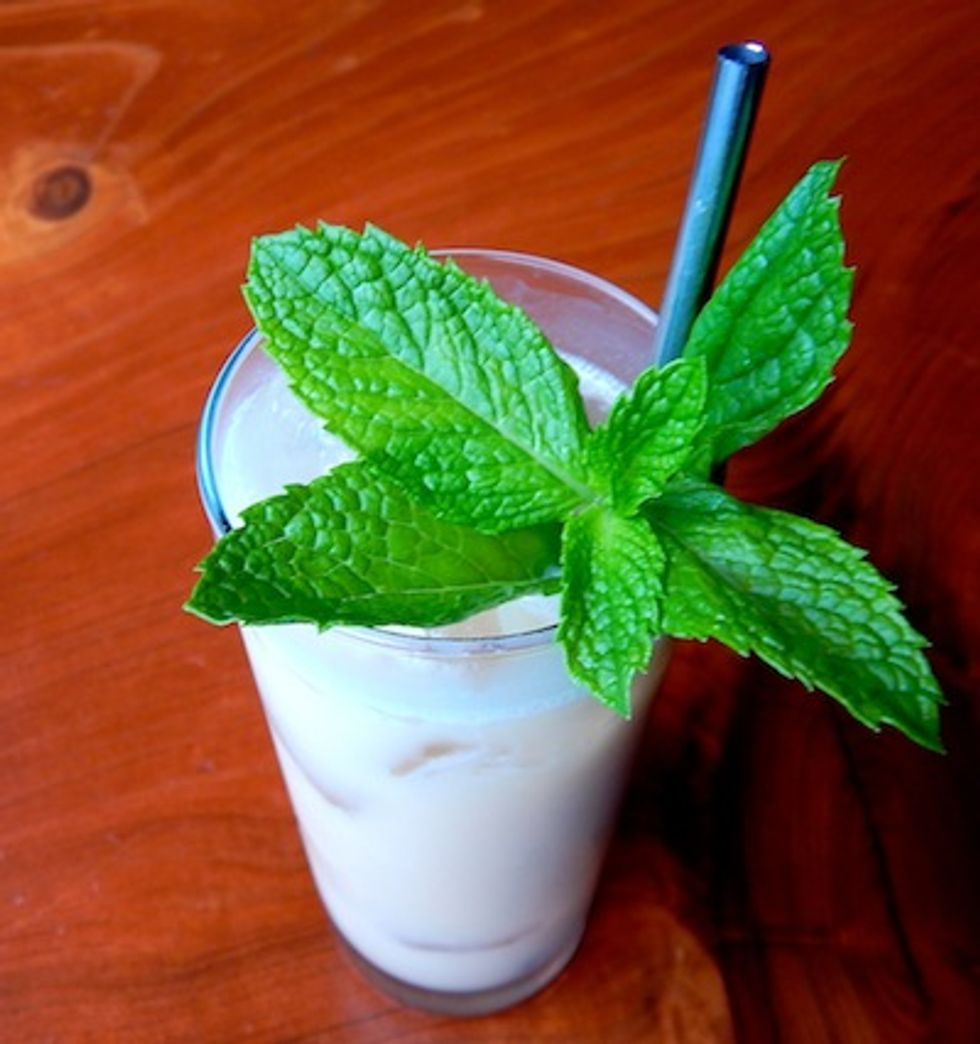 Tiki culture has taken over our city. So much so that you can find tropical cocktails at even the most unexpected bars. Take Maven, a hip, modern bar and restaurant in the Lower Haight. Their rotating menu pairs creative cocktails with a complimentary small plate.  The only drink that has remained on their menu since opening last year is their tiki themed "Nauti' Mermaid."  This exotic drink is comprised of Appleton Estate Reserve Jamaican Rum, fresh lime, orange, coconut milk, and hazelnut. The richness and beachy feel of this drink makes it the perfect pairing to their Monterey calamari with Thai chili, coriander, and ginger. 598 Haight St.