Claude the albino alligator has officially reached drinking age! Raise a glass in his honor Thursday night at Cal Academy of Sciences.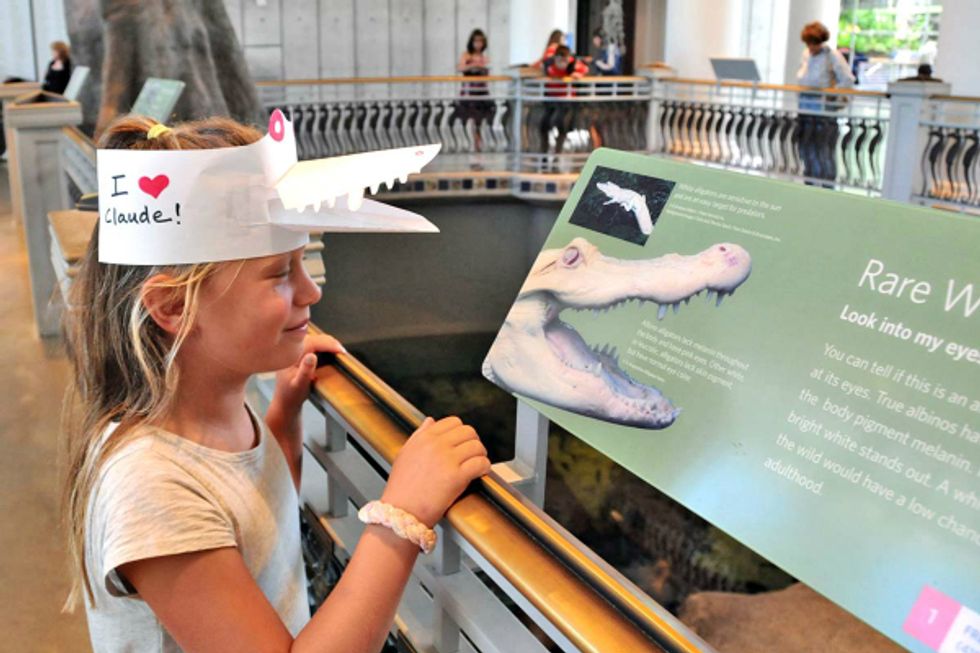 There's thought to be less than a hundred captive "white gators" in the world; we know of none in the wild.(Photo courtesy of sfcitizen.com)
---
Claude's remarkable life began just like any other American alligator— inside an egg, among fifty or sixty not-yet-hatched brothers and sisters, and guarded by a fierce mother in the swamps of Florida. But when hatching day finally came, one gator was clearly the black, umm, white sheep of the crew.
Known as albinism, Claude's porcelain complexion can be attributed to his complete lack of melanin. Thankfully, Claude and his siblings were born on a well-protected gator farm, otherwise, there's a good chance Claude would not have survived his first year, let alone made it to his 21st birthday.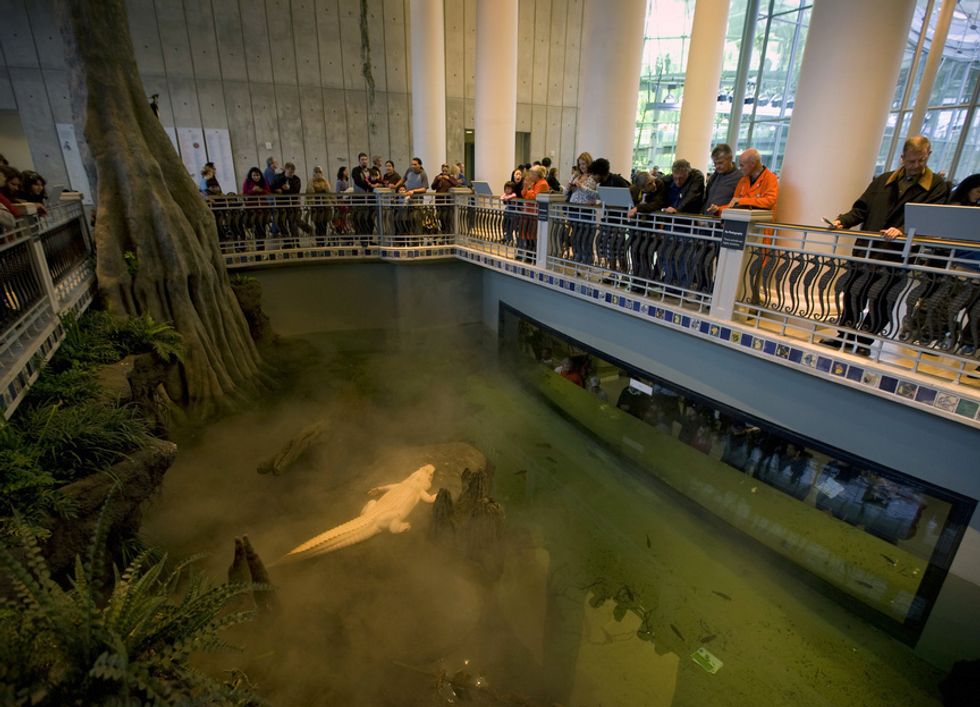 Wish Claude a happy birthday this Thursday night.(Photo courtesy of National Geographic)
To celebrate his long life, CAS is hosting a swamp-inspired NightLife on Thursday, September 15th. The party will include a performance by the Alonzo King Ballet (choreographed to recorded nature sounds), a lecture on Claude's remarkable life, a birthday hat craft table, photo booth, and even the chance to meet more reptilians, who may or may not be wearing birthday hats—seriously.

And being a Virgo, Claude's got quite a bit of good mojo coming this month. "The eclipse of September will give you a new appreciation of all you've become and all that you are capable of being and achieving in the future," predicted Susan Miller of Astrology Zone.

So cheers to you, Claude!