Discarded to Divine, the annual event where San Francisco designers play Cinderella with discarded clothing and materials and transform them into fabulous creations, happens this Thursday at St. Mary's Cathedral. This is a must-attend event for Project Runway fanatics, not to mention it's for a good cause -- proceeds benefit the St. Vincent de Paul Society's mission to battle poverty, homelessness and domestic violence. 
---
For the past few weeks, we've been highlighting a few of the designers who will be showing this Thursday, asking you to vote on their creations. We're pleased to announce that the winners of the popular vote are Jill Giordano and Brian Scheyer, the design duo behind San Francisco label gr.dano. Their hand-dyed dolman sleeve coat was inspired by their fog-filled daily morning drives across the Golden Gate Bridge from Sausalito into the City.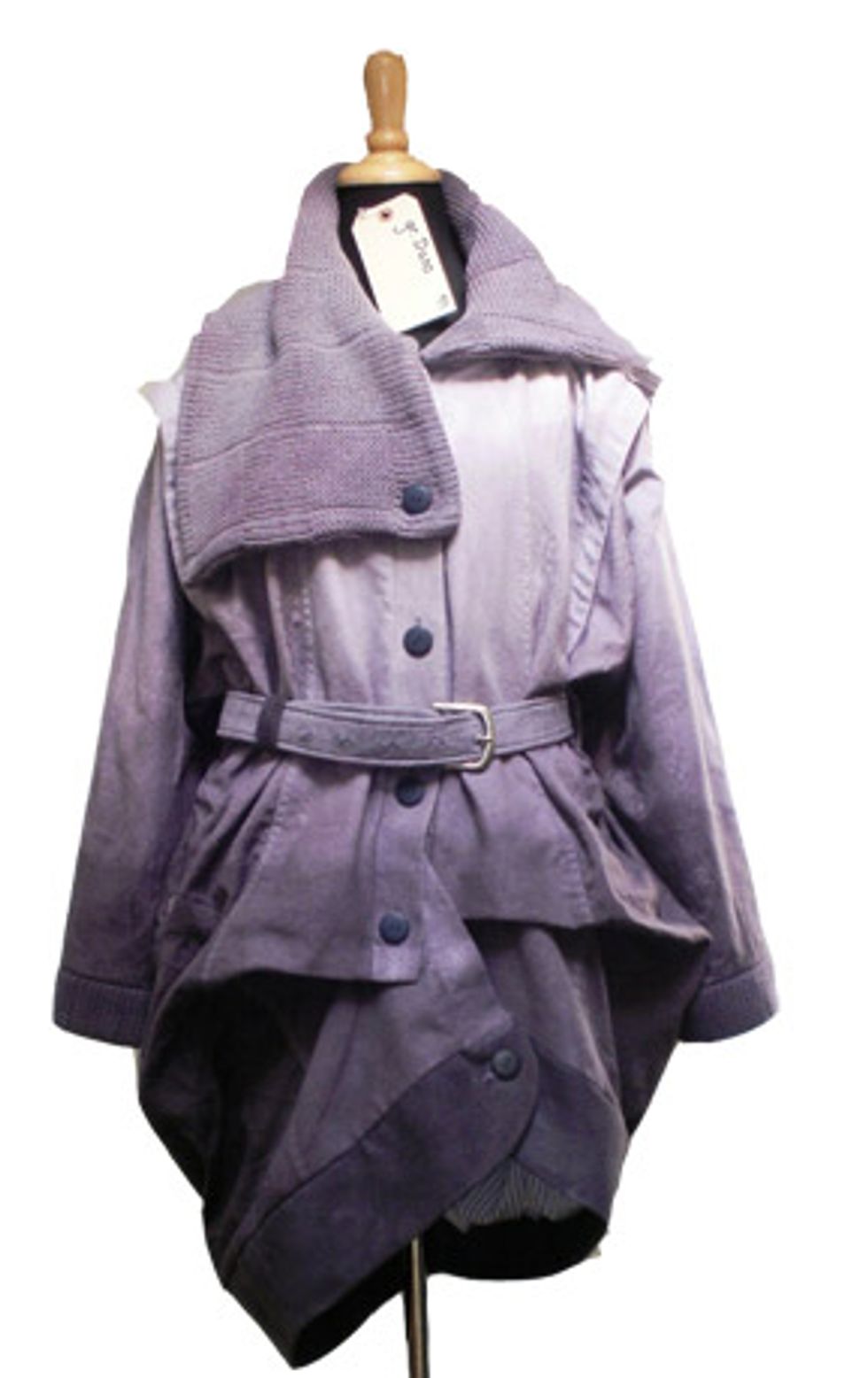 Get tickets to Discarded to Divine to see their creation live -- as well as designs from several other established and up-and-coming San Francisco designers. 
Discarded to Divine, The Hall at St. Mary's Cathedral, April 28
6:00 pm VIP Preview Reception & Silent Auction,
6:30 pm General Reception,
8:00 pm Live Auction & Show