If you're looking for the perfect beach getaway this summer, look no further than Byron Bay, Australia. Whether you love body-surfing or serious wave riding, swimming in warm, shallow waters or long walks on the beach, Byron Bay has something for everyone.
---
In recent years, Byron Bay has become something of a haven for artists— architects, designers, chefs, craft workers and software engineers have set up shop in the small, relaxed coastal village. You can find fantastic local produce and handmade goods at Byron Bay's many markets or spend the day perusing the many small boutiques that line the main streets.
Here are three of our favorite activities in Byron Bay: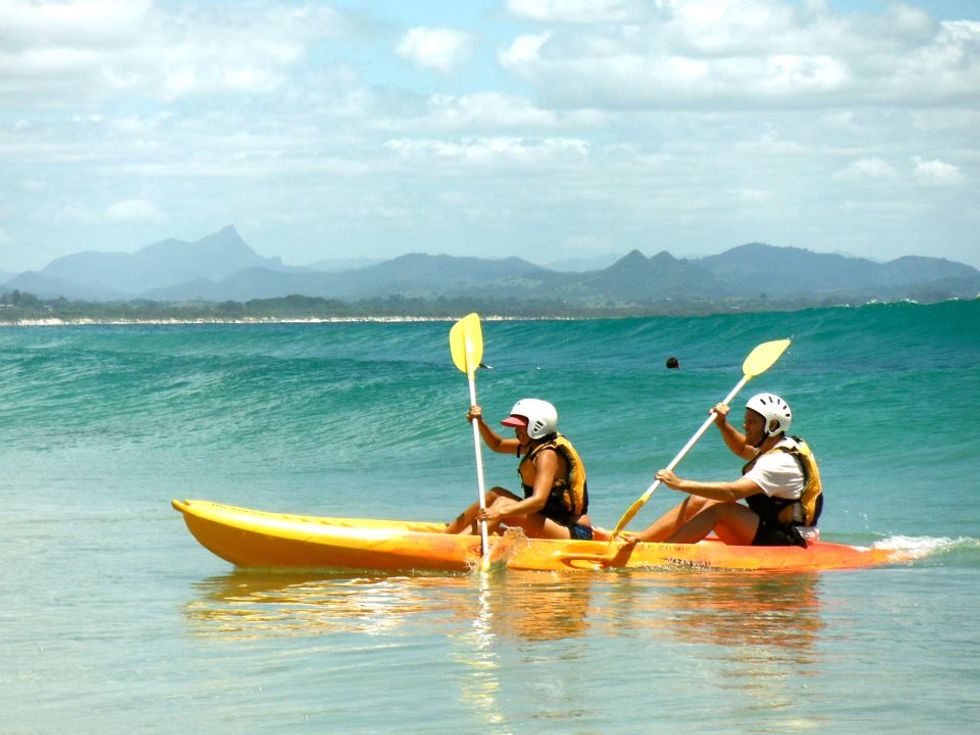 KAYAK WITH DOLPHINS
Located along a coastline of sparkling beaches, Byron Bay is a great location to enjoy a wide range of water activities, including surfing, kayaking, sailing and swimming. With Go Sea Kayaks, a passionate team of guides will take you on a group kayak to Australia's most easterly point—home to bottlenose dolphins, humpback whales, and three species of sea turtles. Rain or shine, you'll feel pure adrenaline as you surf back to shore amid a pod of frolicking dolphins.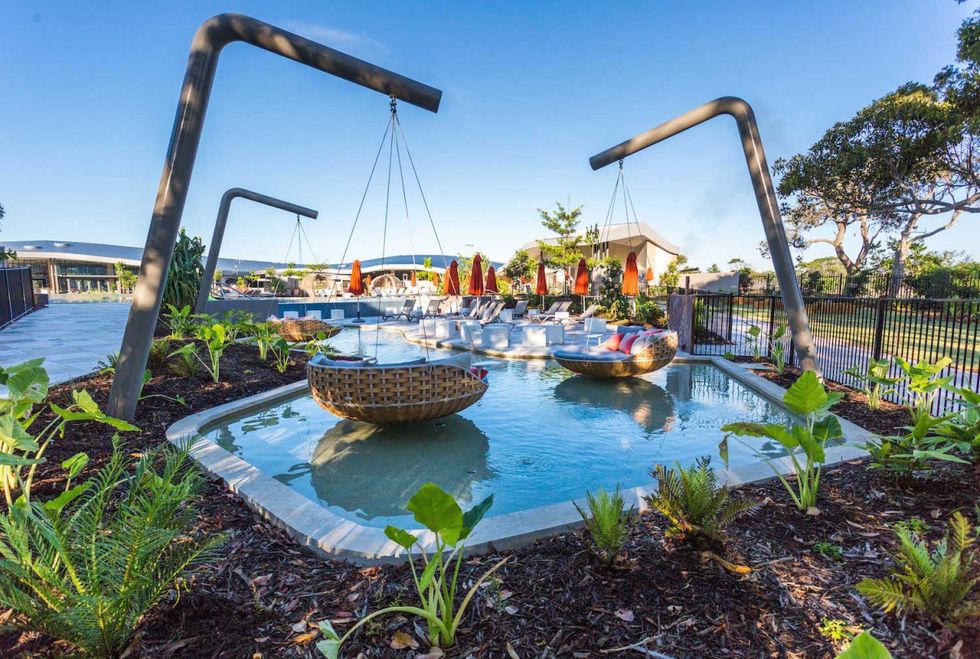 (photo courtesy of the hotel) 
LOUNGE POOLSIDE AT ELEMENTS OF BYRON
Opened February 2016, Byron Bay's newest luxury beachfront resort features 103 private beach villas on beachfront property. The small abodes are fully stocked with crisp white linens, a kitchen, a living room to lounge in, and the kind of bathtub that you never want to get out of. If you're up for getting sandy, guests have direct access to the spectacular Belongil Beach. Or if you'd rather sip a cocktail poolside, grab a suspended pod at the amazing lagoon pool and order a glass of the watermelon rose spritzer. Pure heaven.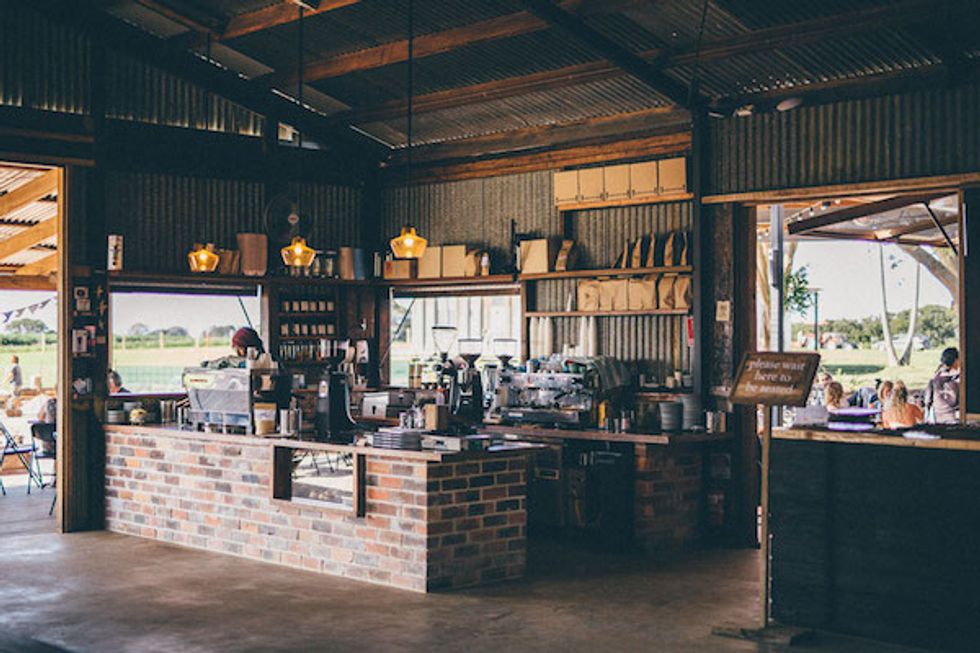 (Photo courtesy of The Farm)
LUNCH AT THE FARM 
Opened just last summer, The Farm at Byron Bay offers a number of wellness activities in a peaceful setting. From yoga to beekeeping courses to your lunch table, The Farm prides itself on using traditional methods of growing food to encourage its ultimate goal to grow, feed and educate those who visit the property. The Farm is also home to Three Blue Ducks, an amazing farm-to-table restaurant started by acclaimed chefs Sam Reid-Boquist and Chris Sorrell. In staying true with the philosophy of The Farm, Three Blue Ducks sources the best local produce to create unique dishes. The ingredients come straight from their on-site kitchen garden, and the bar is stocked with quality boutique beers, ciders and wine. If you've been hankering to try kangaroo while down under, this is the place to do it (the roo tartare is amazing). After lunch, take a stroll of the property for one of the most beautiful views in Australia.