You won't go hungry or thirsty this week, San Francisco. 
---
Openings Galore
It seems that highly anticipated restaurants come in groups in San Francisco. Get your reservation trigger fingers ready and start saving stomach space for an exciting roster of brand-new, must try restaurants. On our list? Octavia, the sophomore project from beloved chef Melissa Perello, now open in Pacific Heights. Or, head over to Perello's original stomping grounds and get your Basque on at Aatxe, the latest superstar team up of the Ne Timeas Restaurant Group with the Bon Vivants in the Swedish American Hall, above the soon-to-be-reopened Cafe du Nord. Also in the Castro: Mekong Kitchen, a "Vietnamese soul food" joint from our main man Tim Luym (formerly of Poleng Lounge, R.I.P.). Expect expert renditions of pho (featuring bone broth!), rice and noodle bowls, and the best garlic noodles in the history of the world. Finally, get a pinseria education at Montesacro in SoMa, a Roman-style enoteca in Mint Plaza—the restaurant is serving up a selection of pinsa (an ancient, pizza-like flatbread), plus salads, meats, cheeses, and panini. 
Satisfy Your Cheesesteak and Burger Cravings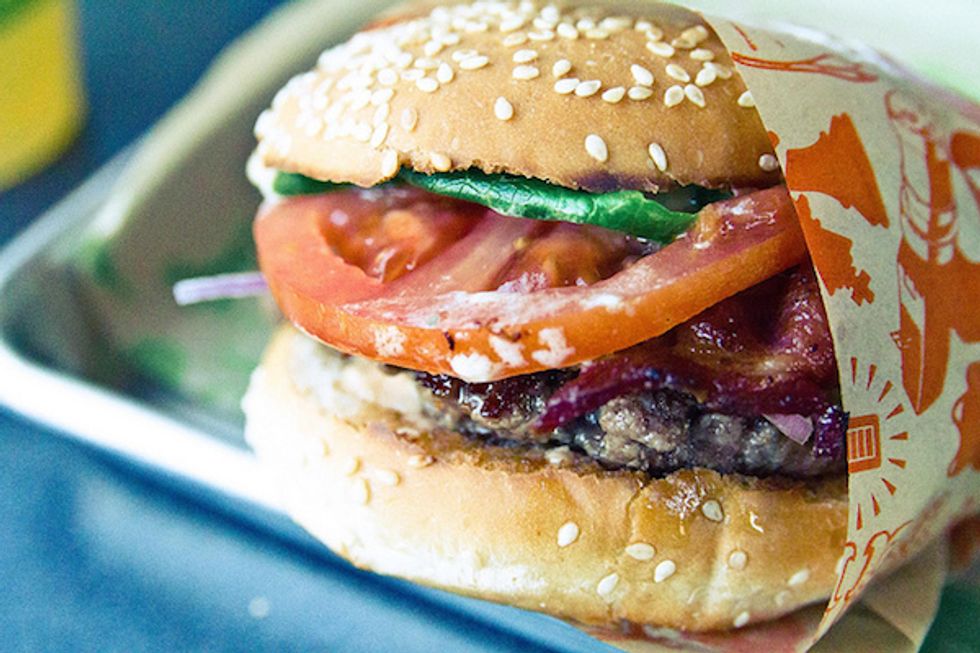 Photo by Luca Ohman
With your now-packed dining agenda, we imagine you'll be craving some good, old fashioned, down to earth grub to balance things out. Thankfully, Monday, April 27 is Super Duper Day (and declared as such by the mayor in 2011!), meaning the first 100 customers in line at all Super Duper locations will receive a free burger. The first person in line gets a $100 gift card, too.
Maybe even more exciting is the debut of Board Cheesesteak, Adam Mesnick's (of Deli Board and Rye Project) cheesteak pop-up, kicking off Thursday, April 23 at Deli Board on Folsom. From 7-10 p.m., feast on Board Cheeseteaks (on Amoroso rolls from Philadelphia!), egg rolls stuffed with fillings ranging from spinach artichoke dip to cheeseburger, and Rocky Jr. Buffalo wings. The whole shebang is BYOB, so bring your beverage of choice (Yuengling, perhaps?). 
Cider Lovers, Unite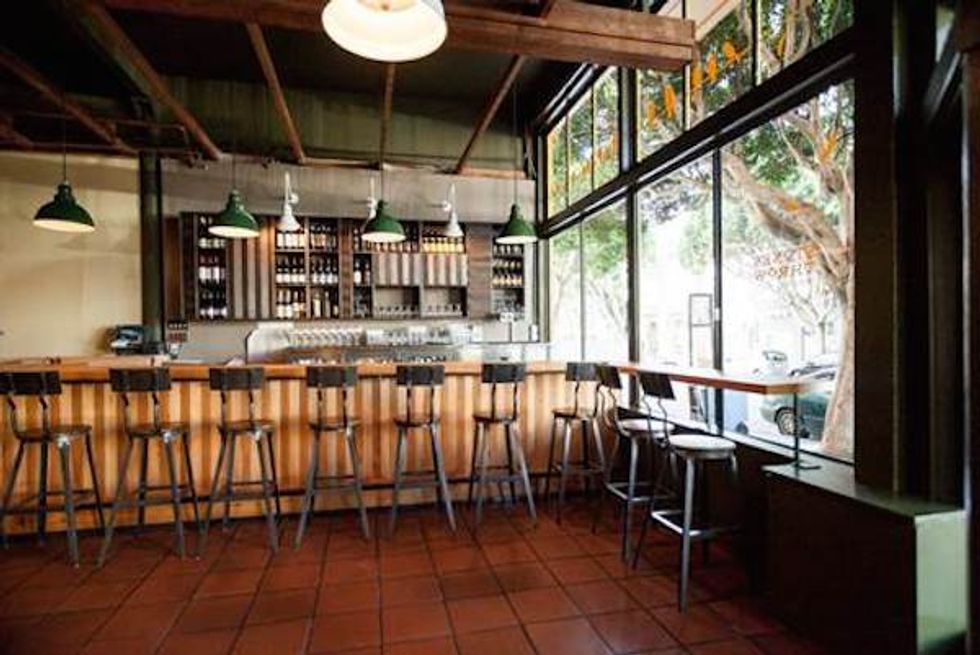 Check out the Finnriver Farm & Cidery dinner at Stone's Throw this Sunday.
Cider's popularity shows no sign of slowing, as proven by this Saturday's Cider Summit in the Presidio. From 12-6 p.m., sample over 150 ciders, get to know 48 different cideries (from California and beyond), and nosh on grub from Whole Foods, Slow Food BBQ, and more. Get your tickets here.
Up the ante on your cider appreciatioan on Sunday, April 26 with a special cider-paired dinner at Stone's Throw with Finnriver Farm & Cidery. The five-course menu inludes dishes like slow-roasted halbut with 'Solstice Saffron' cider, and blackberry tart with blackberry currant brandywine. Get your tickets here.