Offering some of the most stunning views in a city famous for them, a hike on the Coastal Trail at Lands Ends is a San Francisco bucket list-must for residents and tourists alike. The popular trail covers about three miles (with the option to do more) and has approximately 300 feet of elevation change.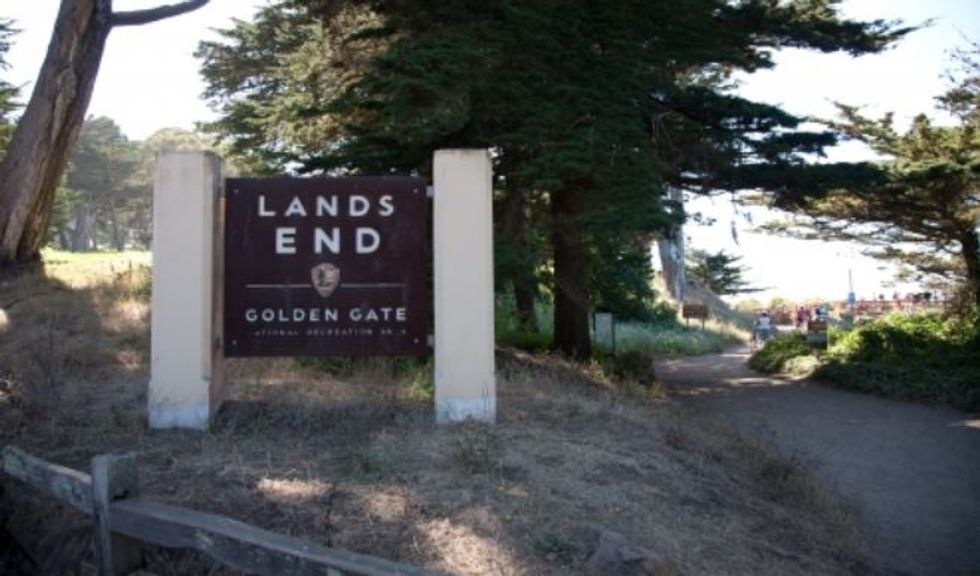 ---
How to Get There
1. Drive west on Geary Avenue
2. At 40th Avenue continue straight on Point Lobos Avenue for seven blocks
3. Make a right turn on Camino Del Mar and proceed to the parking area. Additional parking is available just below Point Lobos Avenue. Muni route 38 stops nearby.
What You'll See
Dramatic view of the pounding surf below, three prominent rock formations just offshore (Lobos, Black Head, and Pyramid), Point Bonita lighthouse across the water in the Marin Headlands, and a magnificent view of the Golden Gate Bridge. Check out the scenic overlook at Eagle Point; at low tide you make catch a glimpse of wreckage from the numerous ships that have run aground here attempting to make passage through the foggy Golden Gate.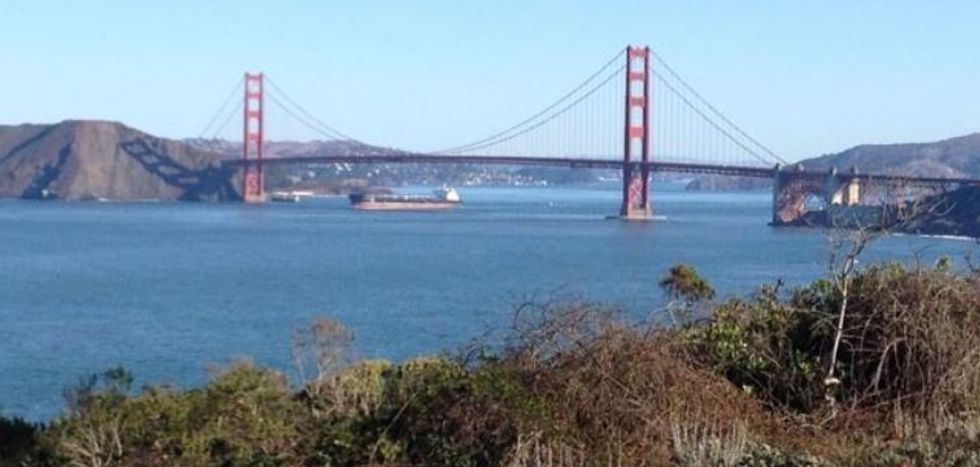 The Hike
1. At the north end of the parking area take the stairway down to the Coastal Trail and head to your right.
2. At the next intersection continue straight on the main Coastal Trail. A few steps later bear left. The trail begins to meander along the cliffs below Lincoln Park Golf Course alternately climbing and descending as the views unfold.
3. Soon you'll parallel the 17th hole of the Lincoln Park Golf Course as you approach Eagle Point.
4. At 1.5 miles is a good spot to turn-around and head back or stroll down through the Sea Clift neighborhood on El Camino del Mar and visit China Beach.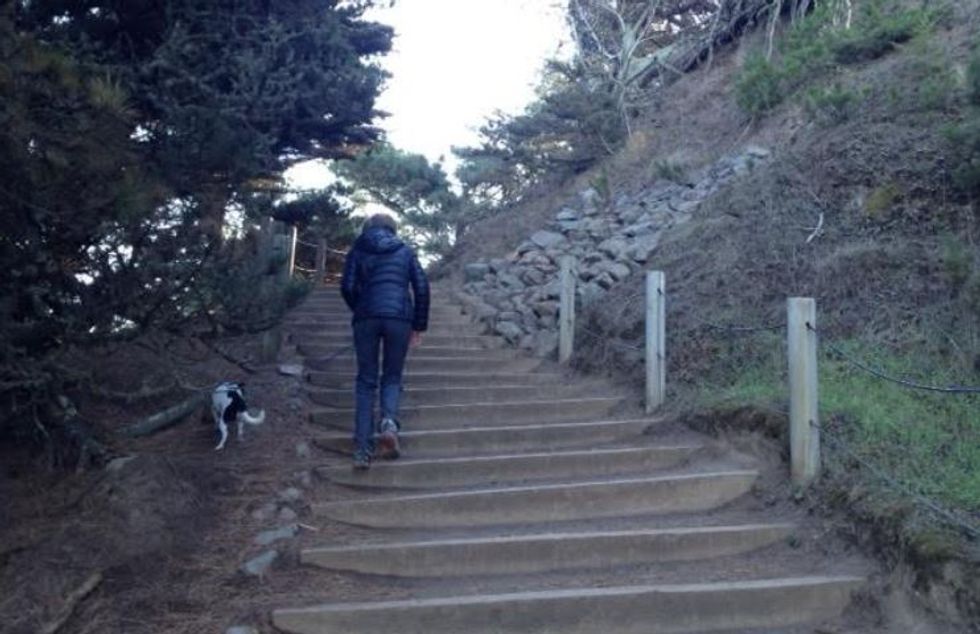 5. At the first intersection you can go up to the Legion of Honor and then return via El Camino del Mar, which turns into a trail. 
6. Descend the steps to reach the intersection: continue right to return to the Coastal Trail, or continue straight to return to the parking lot.
Other Things to See and Do
At the west side of the Camino del Mar parking area is the USS San Francisco war memorial. Check out the command bridge of the sturdy WWII cruiser, which was heavily damaged is a nighttime duel with Japanese battleships in 1942. The ragged gaping holes in the thick steel are a testament to the violence.
Continue south on the Coastal trail and you can climb down to Point Lobos and overlook the ruins of the Sutro Baths, once a noted attraction in decades past, famous for its numerous fresh and saltwater swimming pools as well as ice skating rink.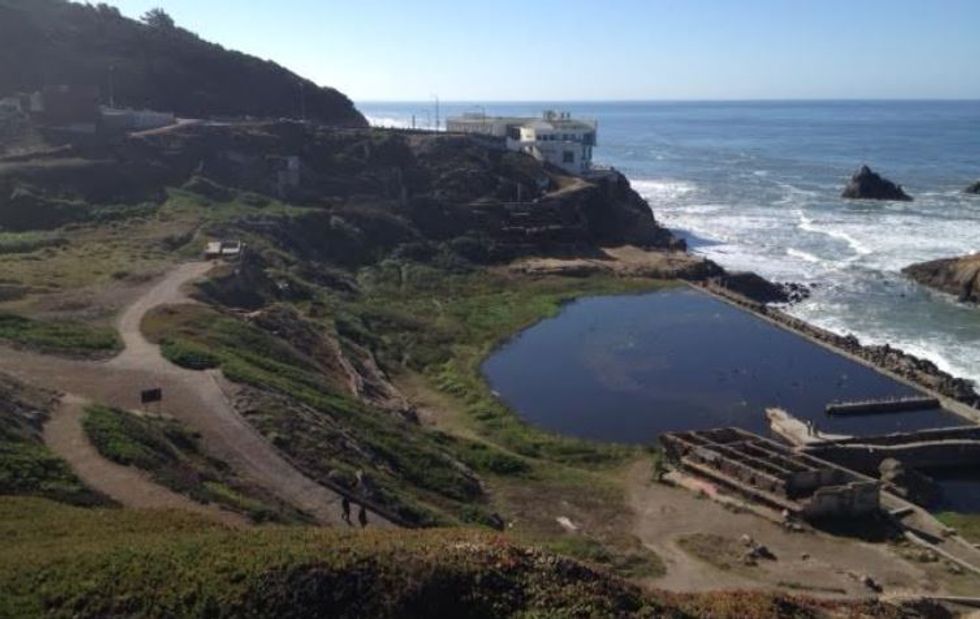 Notable restaurants for a post-hike meal include Cassava on Balboa and 36th and Fog Baby Café across the street.