Originally published on CaliforniaHomeDesign.com
---
Chef Duskie Estes is known nationally as a fearless Next Iron Chef contender but at heart, she's a hometown girl. When she and husband John Stewart sought a new home for their popular Zazu Restaurant + Farm, they chose The Barlow in Sebastopol, not only because it was a "community of makers," but because most of the current tenants were longtime friends, such as Kosta Browne Winery, Greg La Follette, and Village Bakery. The renamed Zazu Kitchen + Farm, which opened yesterday, is as open, interactive, and creative as the community itself.
At Zazu Kitchen, the couple brings their culinary values of "knowing the face that feeds you."  At the former restaurant, a cozy space with low ceilings, Duskie and John loved the long counter where they would spend hours interacting with their customers.  For Duskie, it was the "heartbeat and warmth" of the restaurant.  At Zazu Kitchen, a large, U-shaped counter is now the heart of the dining room, made intimate with dropped lighting and long wood planks that mimic a low ceiling. Barnwood paneling and board and batten counterfaces add to the feeling that the food is direct from the farm.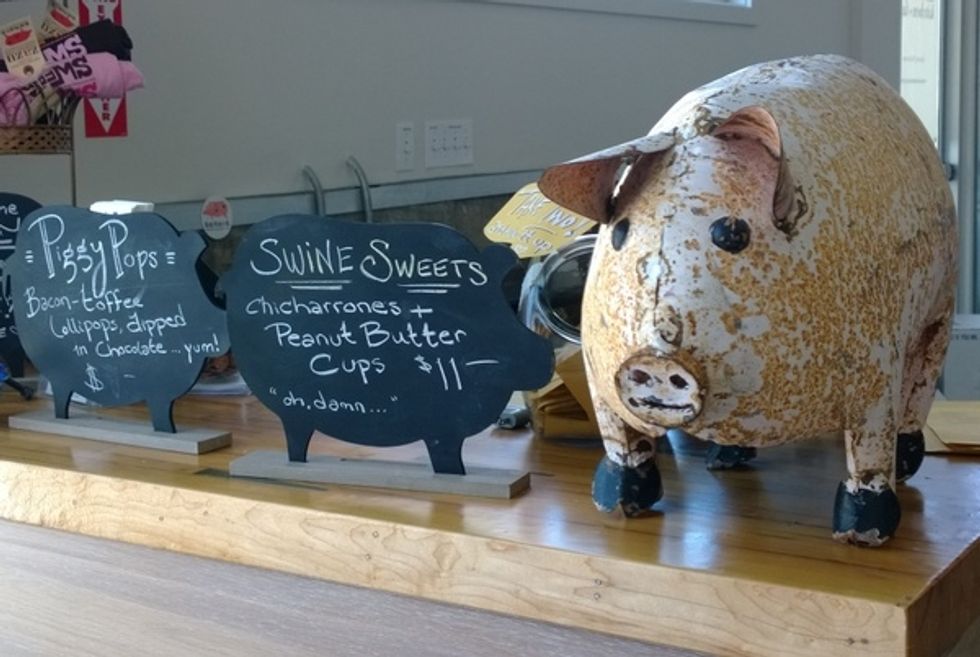 Click here for more on the new Zazu Kitchen!