Originally published on CaliforniaHomeDesign.com
---
The Bible has it that the world was created in just under a week—and interior designer Chris Miniello's transformation of a former church in San Francisco in only seven days seems almost as miraculous. Miniello was initially brought in to freshen up a bedroom before the house was featured on television, but he ended up renovating several rooms in the old building, directing crews around the clock for a week to finish just before the cameras arrived. We can only assume that on the seventh day, he rested.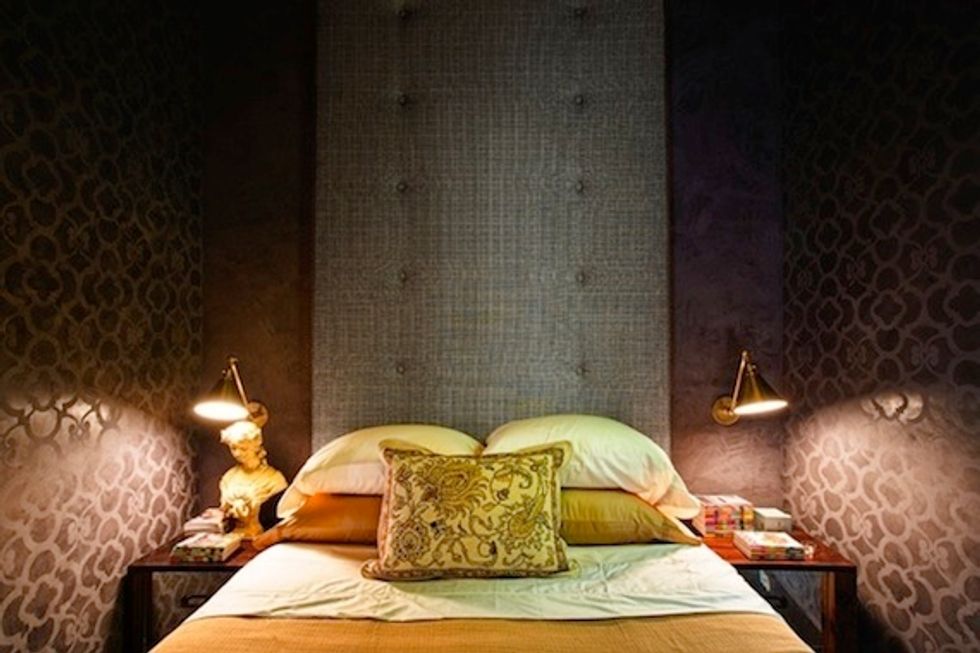 After arriving at the house for an initial consultation, Miniello, principal of C. Miniello Interiors in San Francisco, advised that the house needed a more radical makeover. Under his direction, drywall was replaced with real plaster, and the guest bedroom, dining room and kitchen were re-imagined. "The house is going to be featured on HGTV's You Live in What?," says Miniello. "I thought the home needed more than fluffing. We plastered, painted and replaced furniture." The designer, who was raised as a Catholic and is the son of a former nun, is in a unique position to renovate a building that was built as a Mormon church in 1904 and later became the city's first gay and lesbian synagogue.
Click here for more photos of this church-turned-home!