It has been super cold these past few weeks in Tahoe, but there are various ways to keep warm both inside and outside if you are up in the mountains enjoying various winter sports.
---
Hot Drinks
What better way to keep warm than with a hot drink? One of the best places to down a toddy is to head to the Living Room restaurant and bar at the Ritz Carlton at Northstar, sit in front of their fireplace, and choose from several of their hot chocolate drinks. Try the Almond Joy with spiced rum, Amaretto Liqueur, hot chocolate and whipped cream or the non-alcoholic hot chocolate infused with pine cones.

In Truckee, relax with a coffee or tea at Coffeebar on Jibboom Street. This hip, little bar makes their various international coffees in a stainless steel French Press, and they sell various teas like Organic White Tangerine, Shangri-La Green and Coconut Chai.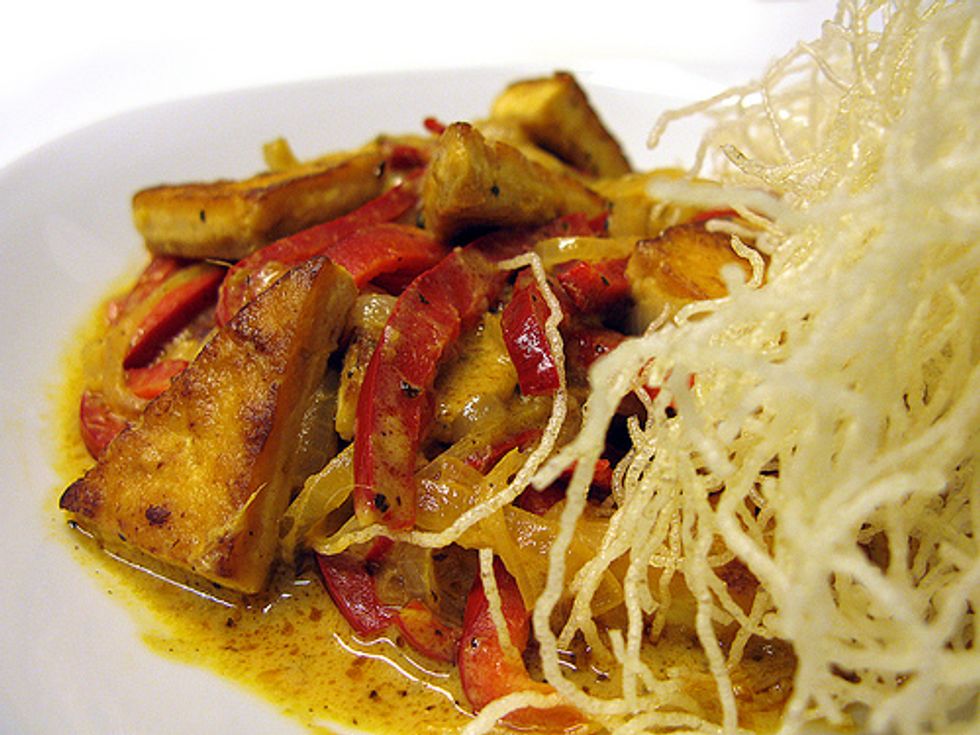 Hot Food

Another way to warm up in the winter is to fill up your belly with some hot or spicy food. For some Thai heat, head to Thai Recipe in Incline Village. This family-run restaurant has daily lunch specials on the weekdays, and serves some pretty authentic Thai food with excellent curry sauces. Just around the corner from Thai Recipe is T's Mesquite Rotisserie if you are looking for some latin flavors. T's is a long-time local favorite that serves beef and pork rotisserie sandwiches, quesadillas, burritos and tacos. You can pile on the salsa and guacamole too. However, be sure to bring some cash since T's doesn't take plastic. If you just want a simple bowl of hot soup, head to Fat Cat Café in Tahoe City for their daily, homemade soup for $5. The chicken noodle is one of the best soups I've ever had.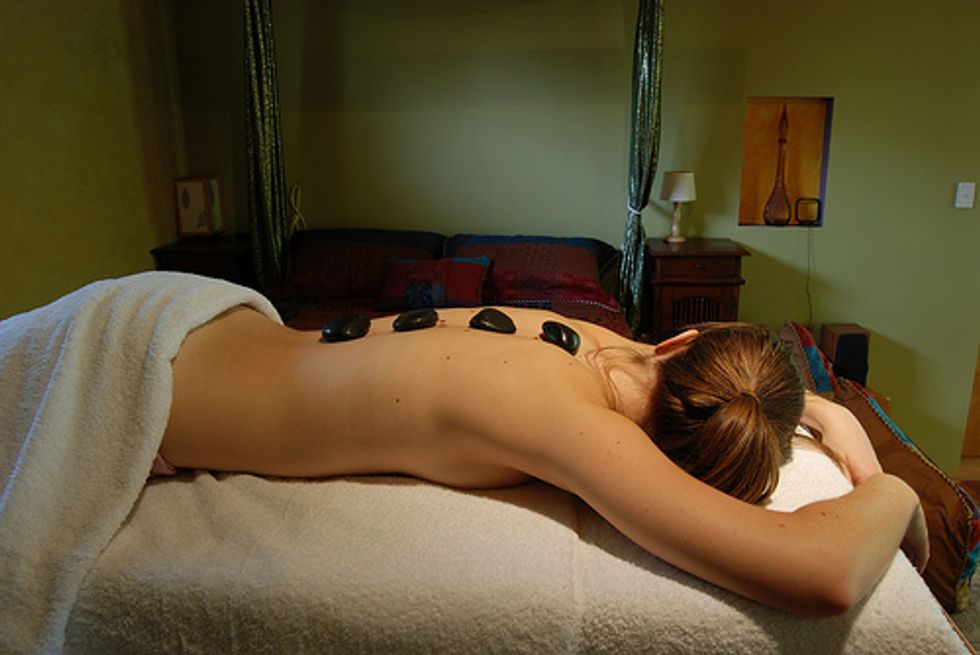 Hot Bodies

When your insides are warm, it's time to warm the outside. Head to Balance Bodyworks in Tahoe City or the Stillwater Spa at the Hyatt in Incline for a hot stone massage. During these massages, basalt or granite rocks from the lake are heated in warm water and then placed on your skin.

If you want to dip your own body in hot water, drive down Kingsbury Grade to the tiny town of Genoa and slip into the hot spring tubs at 1862 David Walley's. This resort in the foothills below Tahoe is in the process of being remodeled, but they have a handful of hot pools and a warm swimming pool to lounge in. The other day, one of their pools got up to about 114 degrees. If you want a bit more privacy, check out the hot tubs at Nephele's restaurant in South Lake Tahoe. You can rent a private tub by the hour and they come with cocktail service, showers and piped-in music.