In 2012, Fremont, a bustling and diverse town of more than 214,000 residents, was named the top U.S. city for tech startups. With so much commerce comes a multitude of attractions, outdoor and indoor.
---
DAY 1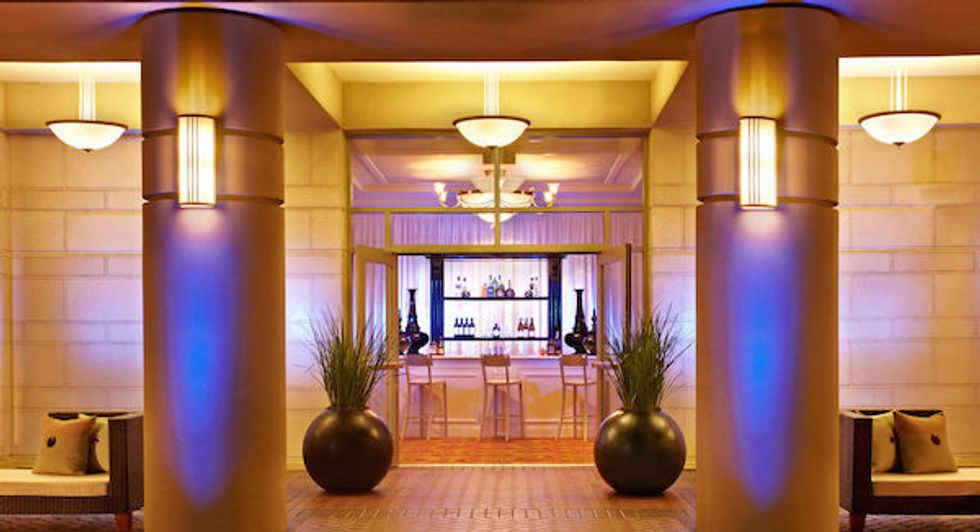 (via hotels.com)
9:00 a.m. – Wake up inside a chic room at the Fremont Marriott Silicon Valley, a hotel conveniently situated right off I-880 and Fremont Blvd. Pack your bag with a towel, sunscreen and your bathing suit, then walk downstairs to the lobby and fill up on a breakfast of omelets and pastries. Enjoy a few cups of coffee before heading out.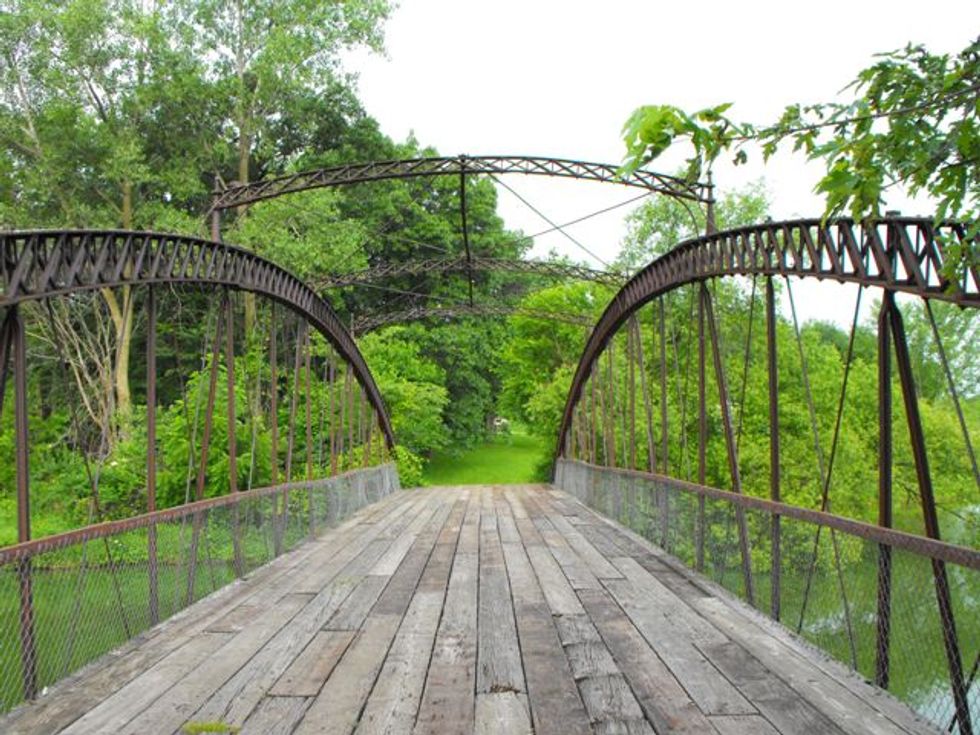 (via historicbridges.org)
10:00 a.m. – Hop in the car and drive seven miles north to Central Park, a sprawling 450-acre park with 83-acre Lake Elizabeth at its center. Spend the next two hours throwing a frisbee and relaxing on a picnic blanket. Prefer to be more active? Walk around the lake (it's a two-mile loop) or rent a paddleboat. Rental for two people will run you $10 per 30 minutes, or $12 per 30 minutes for a four-person boat.
12:00 p.m. – Leave the park and drive a few streets over to Falafel, Etc., a delicious Middle Eastern restaurant. If it's a warm day, snag a seat outside and enjoy a chicken shawarma plate and or a lamb kabob with a side of hummus.
1:00 p.m. – Drive back to Central Park, to 40500 Paseo Padre Parkway, and situate your car in the parking lot of Aqua Adventure, a water park that is tons of fun for the whole family (note: Aqua Adventure opens for the season in May). Consider renting a cabana for your group (comes with two lounge chairs and a small table—prices run $45/day Mondays-Thursdays, $55 on Fridays and $65 Saturdays and Sundays). Change into your swimmies and spend the next three hours relaxing in the lazy river, watching your family in the children's play area and seeing how fast you can go down the slides.
4:00 p.m. – Sufficiently exhausted, load your crew into your car and head back to the Marriott. Shower, change into some presentable clothes and drive over to Massimo's, a popular Italian restaurant located inside at mall at 5200 Mowry Avenue.
5:30 p.m. – Ask your server about the specials of the day and, if none of them sound good to your taste buds, order the cheese ravioli pesto or the marinated rib veal chop. Don't go back to your hotel without downing a healthy portion of the crème brulee.
7:30 p.m. – Drive three miles down the road until you get to Broadway West Theatre Company. This theater is always producing entertaining performances – check online before going to make sure they have a show that night and then settle in to your seat and enjoy.
Day 2
8:30 a.m. – Wake up, skip breakfast downstairs (OK, maybe grab a muffin) and drive over to 36930 Fremont Blvd. Belly up to a table at Dino's Family Restaurant for some of the best service in the area and down home breakfast eats such as pancakes, bacon (ask for an extra helping) and ham omelets. If you are already starving, give the Monte Cristo sandwich a try—mouth watering.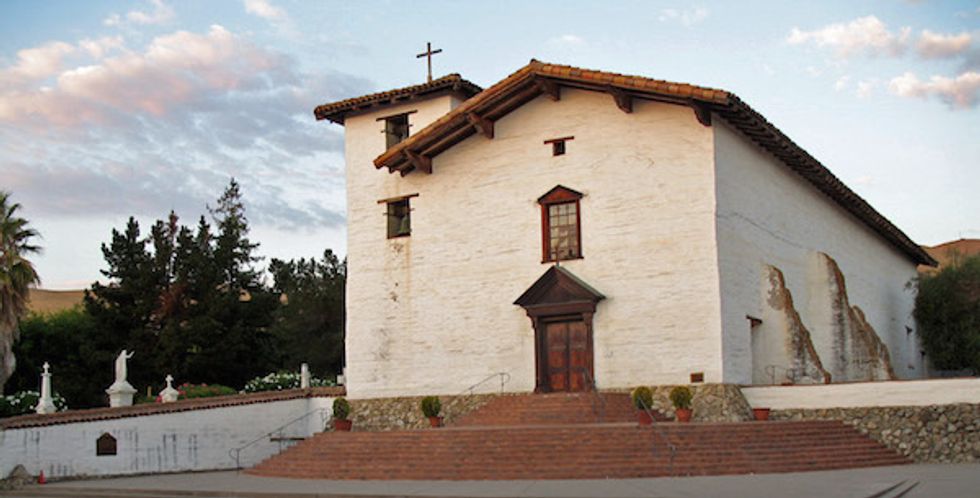 (via Wikimedia Commons)
10:00 a.m. – After filling yourself up with tasty comfort food, spend the rest of your morning going to cultural attractions, starting with Mission San Jose, which was built in 1797 by Spanish Father Fermin Francisco de Lasuen. This was the 14th Spanish Mission (out of 21) in California that cemented Spain's ownership of the land at the time. Take a self-guided tour of its interior. Tickets are $5 for adults and $3 for students. If your crew consists of more than 25 people, call ahead to make a group tour reservation.
11:30 a.m. – Take Mission Blvd. four miles down the road, make a left on Niles and stop at the entrance to Niles Essanay Silent Film Museum. This is the site where, in the early 1900s, Charlie Chaplin and Broncho Billy Anderson filmed some of their famous silent films. The museum is open from noon to 4 p.m. on Saturday and Sunday (call ahead for silent film showings) and showcases memorabilia from the history of silent films.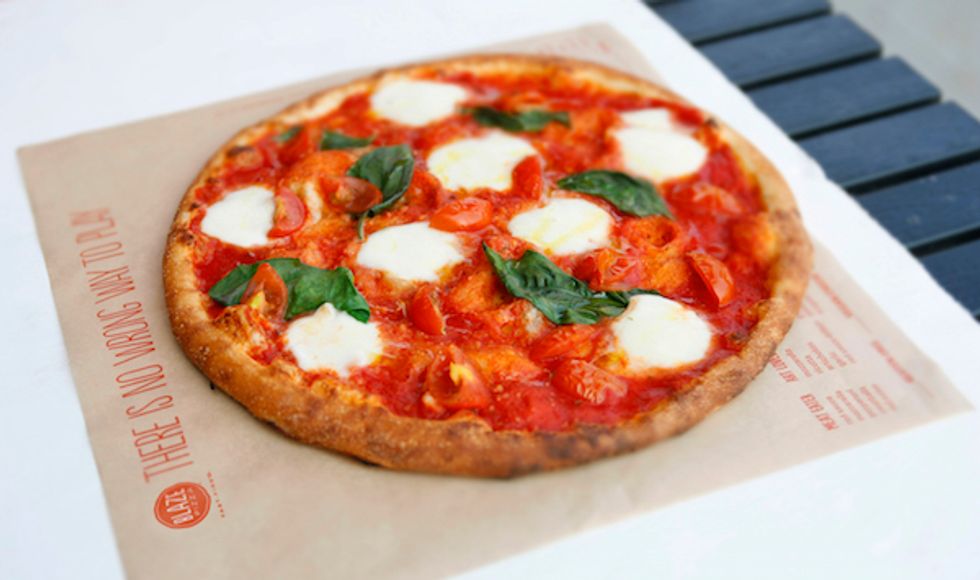 (via blogs.mercurynews.com)
1:00 p.m. – Drive over to Blaze Pizza for lunch. Be prepared to wait in line, especially on the weekends, but know that it is worth every minute. Once it is your time to order, opt for the "red vine" pizza (mozzarella, tomatoes, parmesan, basil, red sauce and olive oil) or the "white top" (cream sauce, mozzarella, bacon, garlic, oregano and arugula).
2:30 p.m. – Set your sights on burning off pizza calories by driving over to Sharks Ice, a practice ice rink for the San Jose Sharks NHL team. The public is welcome here (when the Sharks aren't practicing, of course). Call ahead or check the website for open skate times. Prices run $10 per person for adults and $9 per person for kids 12 and under.
5:00 p.m. – Drive back to the Marriott to chill out for a bit. Take a short nap, shower and then put on some casual clothes for the evening.
6:30 p.m. – Rested and ready for a big meal, drive over to Cut The Crab Cajun Seafood & Bar. This place is loud and busy and everyone in town loves it, for good reason. Start you experience with two-dozen raw oysters. Move on to the #5 combo bucket deal (one crab, one lobster, one pound of clams, one pound of shrimp and one pound of crawfish—not to mention potatoes, sausages and corn). You will leave here very full and very happy. 
8:00 p.m. – Drive over to The Saddle Rack on Boscell Road, grab a drink and enjoy live country music bands (big names like Kenny Chesney cycle through from time to time). Take a line-dancing lesson and then join the fun on the dance floor well into the night.
Day 3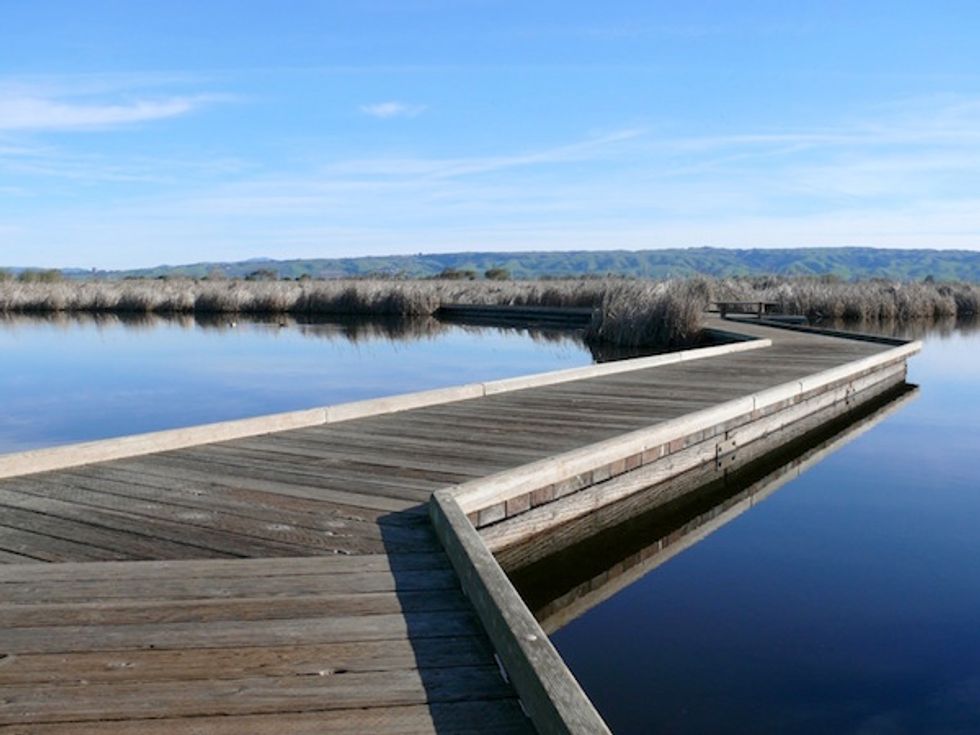 (via socialmediabluff.com)
9:30 a.m. – Wake up late, take an Advil or two and check out of your room at the Marriott. Enjoy breakfast downstairs and then drive over to Coyote Hills Regional Park. Checking out the wildlife here by walking around or at the visitor's center museum is the perfect way to end your getaway in Fremont.