This Sunday marks the 88th Academy Awards. While Hollywood's elite will be celebrating themselves in the gorgeous Hollywood Roosevelt Hotel in Los Angeles, you can have your own posh party at home with our budget-friendly guide to hosting a VIP event. 
---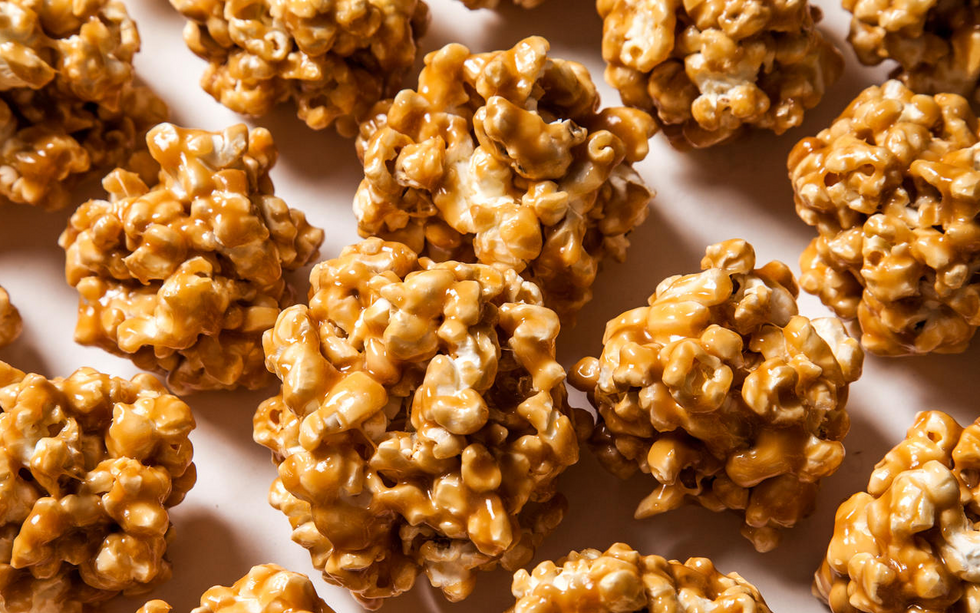 (Photo courtesy of Chow Hound)
EAT: Curry Caramel Popcorn

There's nothing quite like popcorn to set the mood for a night dedicated to the movies. Instead of deflecting to microwave fare, get in the kitchen and whip up this amazing recipe from E&O Kitchen and Bar.
Ingredients: 
4 quarts popped corn
1 cup butter
2 cups brown sugar
½ cup honey
1 tsp salt
½ tsp baking soda
3 Tbsp madras curry powder
2 Tbsp S&B curry powder
1. Place butter, brown sugar, honey, and salt into a heavy saucepan and bring to a boil.  
2. Stir mixture well and reduce to a simmer for 5-8 minutes.
3. Turn off heat and whisk in the baking soda and curry powders.
4. Place popcorn into a large bowl and pour in the sugar mixture.
5. Quickly mix together to evenly coat the popcorn without breaking the pieces.
6. Taste for seasoning and place onto parchment lined sheet pans.
7. Bake at 250 degrees for 40 minutes while stirring the mix every 15 minutes.
8. Let popcorn cool slightly, then separate the kernels before it hardens.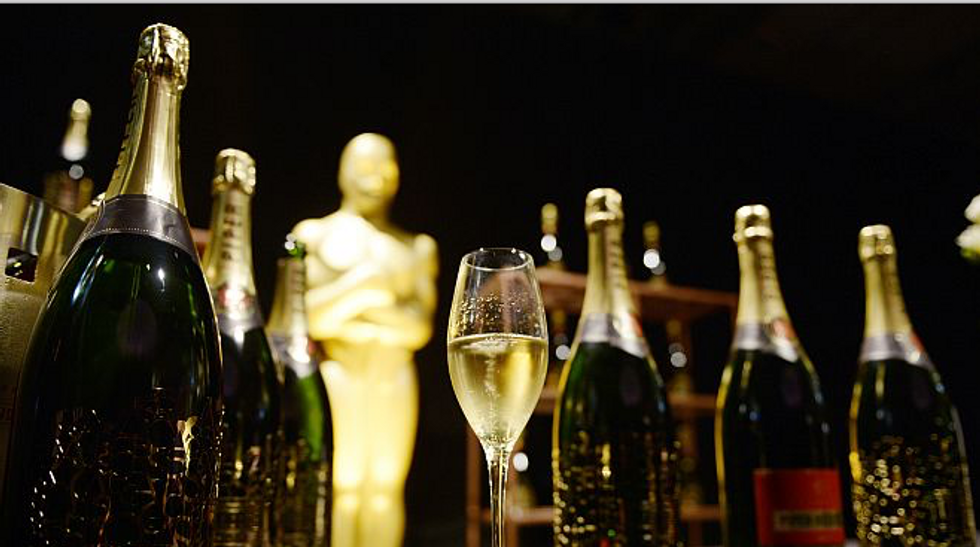 (Photo courtesy of The States Man)
DRINK: Oscars-Themed Cocktails
What's an Oscars night without booze? These classy cocktail recipes were created by One Market and named after the year's top blockbusters. Drum roll please…
The Martian
1.5 oz. Hangar One Straight Vodka
.75 oz. St. Germain Elderflower Liqueur
.75 oz. Green Chartreuse
.75 oz. Lime Juice
Top Ginger Beer
1. Shake then strain over fresh ice in a Collins glass. 
2. Top with ginger beer and a lime wheel.
Brooklyn
2 oz. Bulleit Rye Whiskey
1 oz. Dry Vermouth
.5 oz. Luxardo Maraschino
4 dashes orange bitters
1. Combine all ingredients into a coupe glass, stir.
2. Garnish with a lemon twist.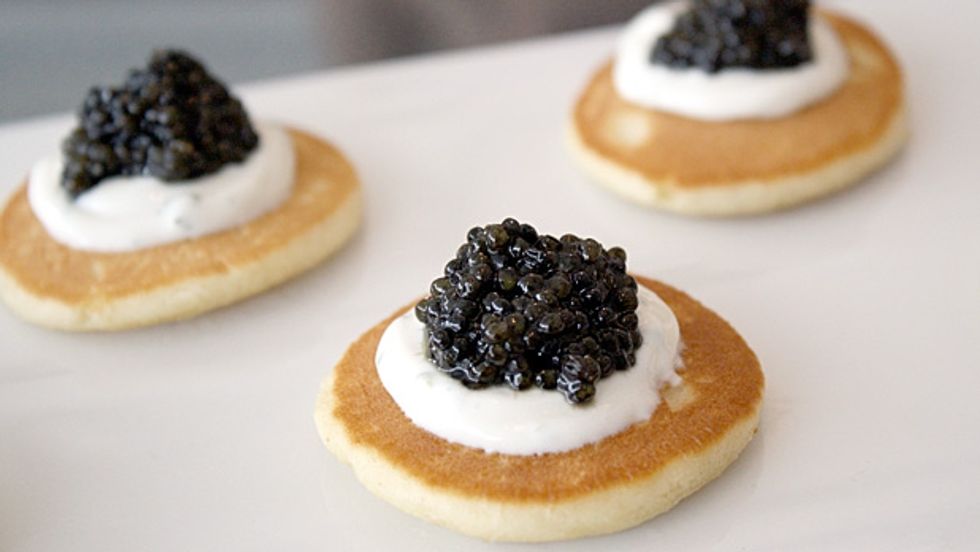 (Photo courtesy of Kelley's Katch)
EAT: KELLEY KATCH CAVIAR 
Feeling really fancy this weekend? Add a dollop of caviar to your hor d'oeuvres. Tennessee-based Kelleys Katch ships fresh caviar all over the country at affordable prices. Get a 2oz tin for $30, or go all out and order the 16oz tin for $240! // kelleyskatch.com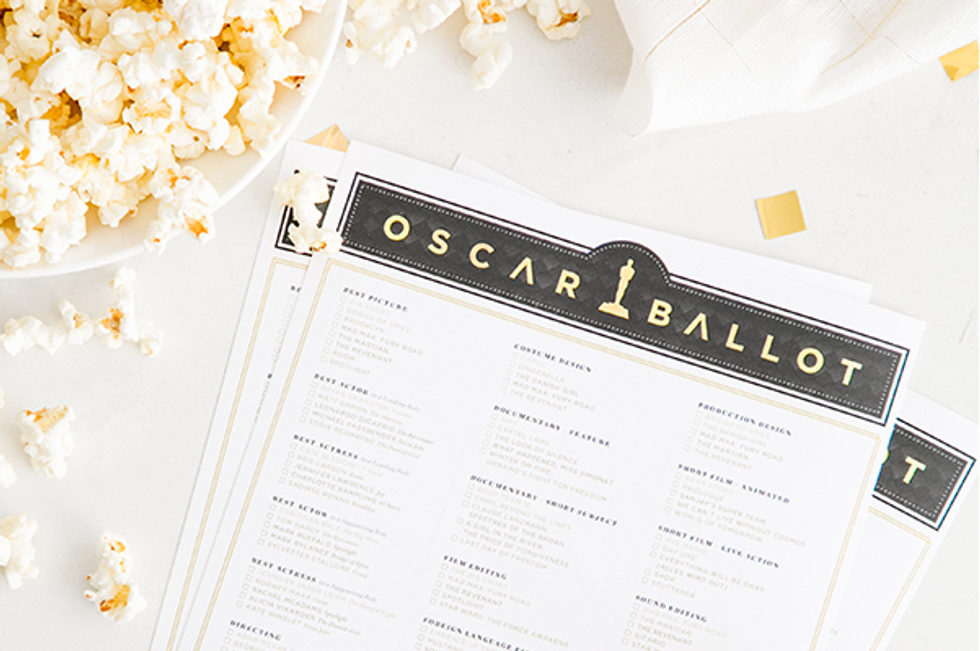 (Photo courtesy of Sugar and Charm)
VOTE: Sugar and Charm Ballots
Your prediction that Leonardo DiCaprio might finally win an Oscar this year could come true! Pass out these Sugar and Charm print-at-home Oscar ballots for a friendly competition on awards night. // sugarandcharm.com/2016-oscar-ballot-printable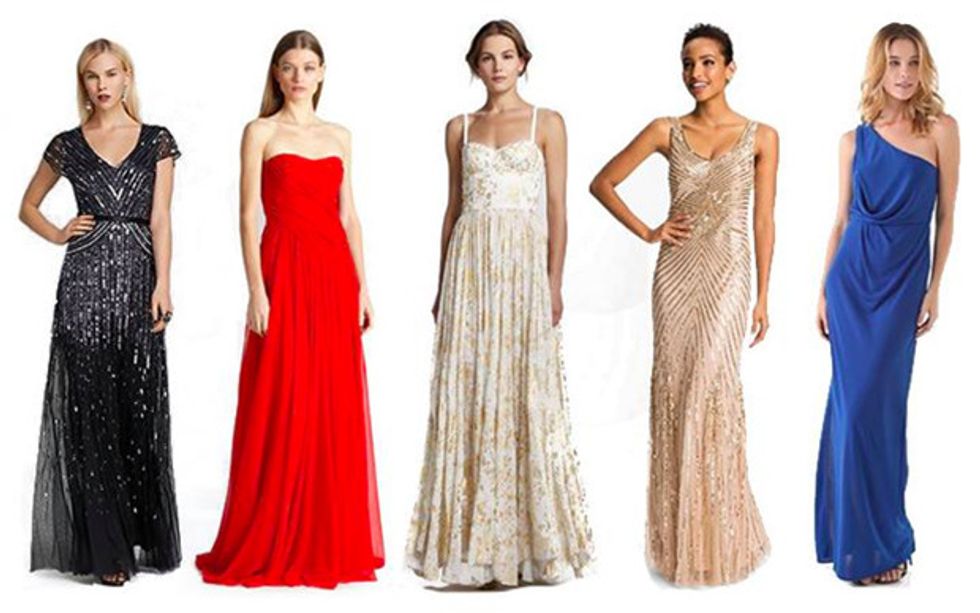 Photo Courtesy of Fknbrilliant
DRESS UP: Style Lend
Slay your apartment carpet with a designer dress from Style Lend. Here's how it works: Choose any outfit from their large selection of high-end gowns and they'll deliver it right to your door within a matter of hours. Rent yourself something nice so you don't end up on a worst dressed list. 
Need some pre-red carpet entertainment? Stream these Oscar nominees on Netflix: 
What Happened Miss Simone: Best Documentary
Winter On Fire: Best Documentary
World of Tomorrow: Best Short Film, Animated 
// The 88th Academy Awards will air Sunday, February 28, at 8:30pm on ABC.