With so many excellent art exhibits, tasty foodie events, awesome concerts, and more, June is shaping up to be a very busy month. Here's your curated guide.

---

ART + EXHIBITS + PARTIES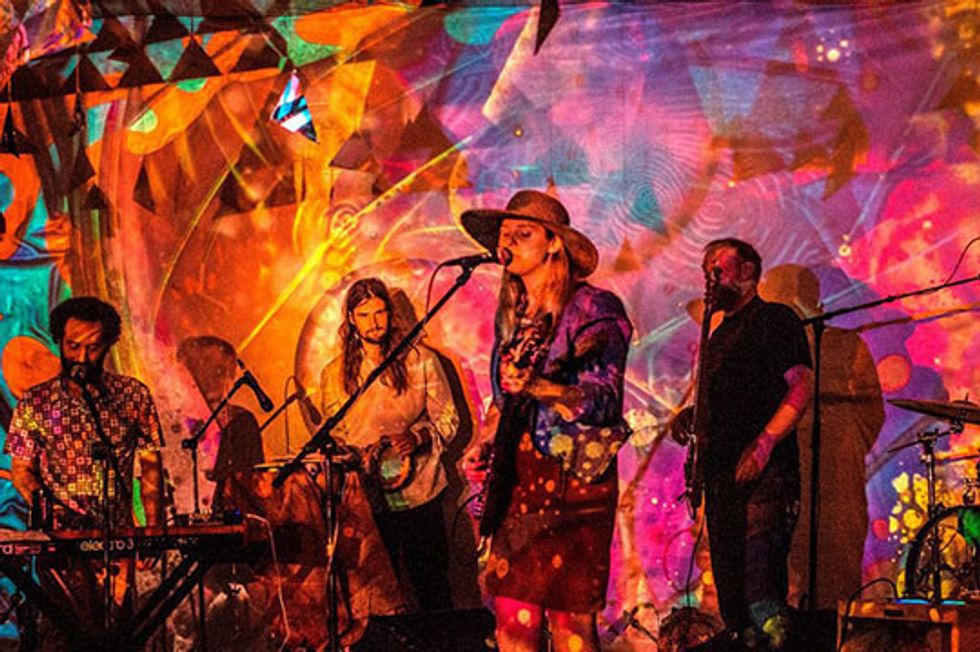 Sugar Candy Mountain
June 9th: Night at the Jewseum: Flower Power, The Contemporary Jewish Museum

Calling all flower children! Pick up some new festival favorites, enjoy specialty cocktails and snacks, channel your creativity into crafts, and groove to live tunes at this homage to the Summer of Love and Shavuot celebration. // June 9th, 5-9pm, The Contemporary Jewish Museum: 736 Mission St. (SoMa), thecjm.org
June 9th: Waterfront Flicks, Jack London Square
Grab your honey and a picnic blanket for a waterfront date night at Jack London Square. In partnership with the Monterey Bay Aquarium, Waterfront Flicks will host fan favorites at sundown on select Thursdays. This week's feature film: Jurrasic World. Don't forget your popcorn! // June 9th - August 13th, movie starts at 8pm on the ferry lawn, 472 Water St. (Oakland), jacklondonsquare.com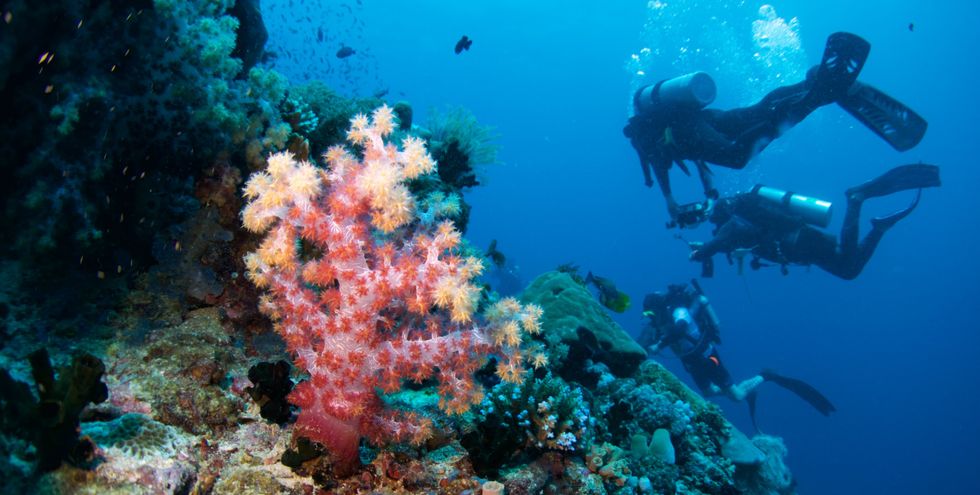 Photo courtesy of calacademy.org
June 10th: Twilight Zone: Deep Reefs Revealed, California Academy of Sciences
Submerse yourself in the unknown at the California Academy of Science's groundbreaking new aquarium exhibit, Twilight Zone: Deep Reefs Revealed. This exhibit showcases the beauty and importance of the reefs that exist 200-500 feet below in the ocean's deep underwater realm, while also providing visitors with information on advanced underwater technology necessary to explore this mysterious domain. Hold your breath and dive in! // June 10th, California Academy of Sciences: 55 Music Concourse Dr. (Golden Gate Park), calacademy.org
June 11th-12th: The 62nd Annual North Beach Festival, North Beach District

Kick-off summer with a visit to SF's Little Italy, on Grant Avenue (between Columbus and Filbert) for a free weekend festival that will feature over 125 arts and crafts booths, food booths, multiple stages of live entertainment, Italian street painting, beverage gardens, kid's chalk art area and the blessing of the animals in The Shrine of Saint Francis of Assisi. Parking is available at 735 Vallejo (south side of street) between Stockton and Powell, 766 Vallejo (north side of street above Central Station) between Stockton and Powell and on Filbert between Columbus and Mason. // June 11-12, 10am – 6pm, See the full lineup at resproductions.com
June 16: #SFPublicCanvas, Hastings School of Law

Fusing art and technology, SFPublic Canvas is a free, large-scale, multimedia, vertical dance project to create public discourse with the collaboration of BANDALOOP, Madrone Studios, Illuminate, and The Village Impacts. The event is about the historic changes and future dreams of the Central Market/Tenderloin neighborhood. There will also be special guest performances by Campo Santo and Tassiana Willis. // June 16—19, 9pm, 333 Golden Gate
Ave. (Civic Center), sfpubliccanvas.org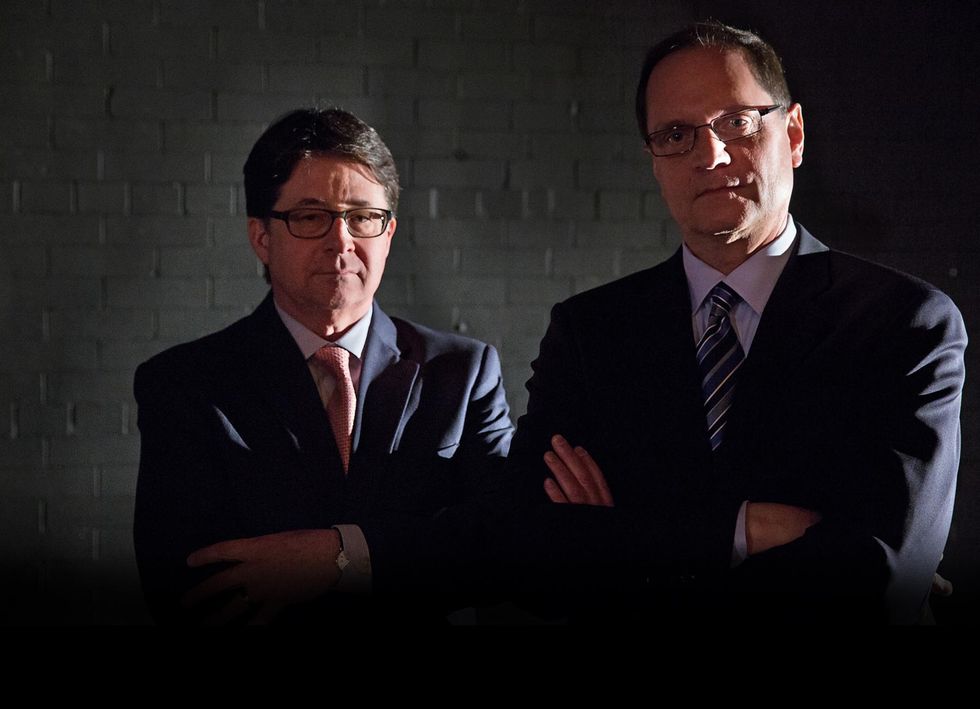 Dean Strang and Jerry Buting
June 18th: Conversation on Justice, Warfield Theater

"Making a Murderer" fans, get ready! Dean Strang and Jerry Buting, the show's defense attorneys for Steven Avery, will be stopping in SF on their multi-city speaking tour. This conversation will explore the Steven Avery case, while discussing the larger topic of the American criminal justice system. // June 18, 7pm (doors), 982 Market St. (Tenderloin), conversationonjustice.com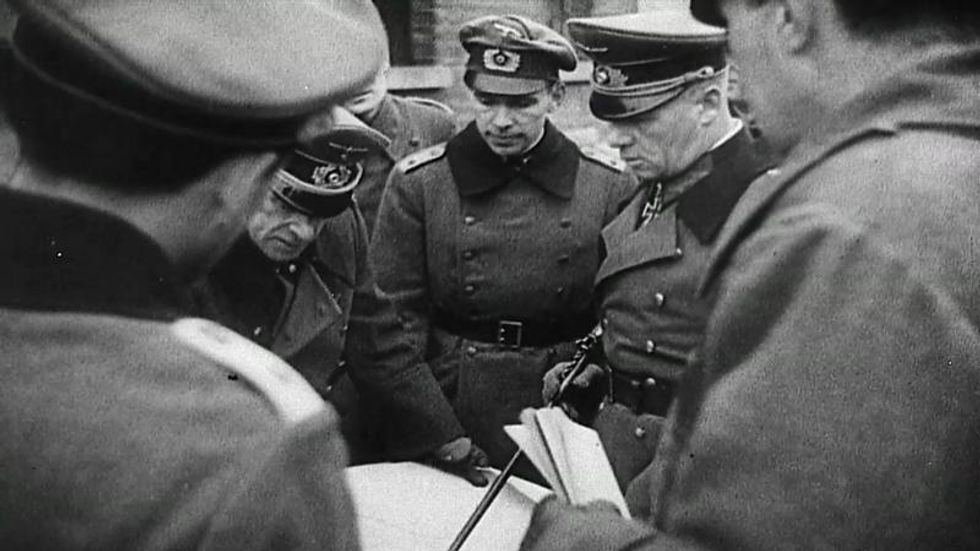 A scene from The Ghost Army.
June 20th: Celebratory Screening & Dinner for The Ghost Army, Foreign Cinema

Foreign Cinema, in partnership with the Interfaith Center at the Presidio and The McDonald Peace Project, will be screening the award-winning documentary The Ghost Army. Accompanied by a presentation of Remembered Light: The McDonald Peace Project and followed by a three-course dinner, this event explores the connection between art and war. Buy your tickets here. // June 20th, Foreign Cinema: 2534 Mission Street (Mission), foreigncinema.com
June 25th: The 33rd Annual San Anselmo Art and Wine Festival, San Anselmo
Take a day-cation in picturesque San Anselmo for this festival. Boasting over 150 artists, gourmet food booths, live entertainment, a large family area, and a Wine and Craft Beer Tasting Pavilion, this event guarantees (free!) fun for everyone. Did we mention the Pet Fashion Show? // June 25—26, San Anselmo Ave.
(From Tamalpais Avenue to Bolinas Avenue) (San Anselmo), see the full lineup at sananselmochamber.org





June 26th: VIP Pride Parade Viewing Party and Fundraiser, Equinox Sports Club
View the 46th annual SF Pride Parade from above at the luxurious Equinox lounge. 100% of proceeds will benefit Academy of Friends, a local nonprofit, in their mission to raise funds, spread awareness, and encourage volunteerism that benefits HIV/AIDS direct care and prevention education programs. With live entertainment, aerial views, and complimentary bites and craft cocktails, this is one VIP party not to miss! Make sure to click "interested" in attending on Facebook here. // June 26th, 11am-5pm, 747 Market St. (Financial District), academyoffriends.org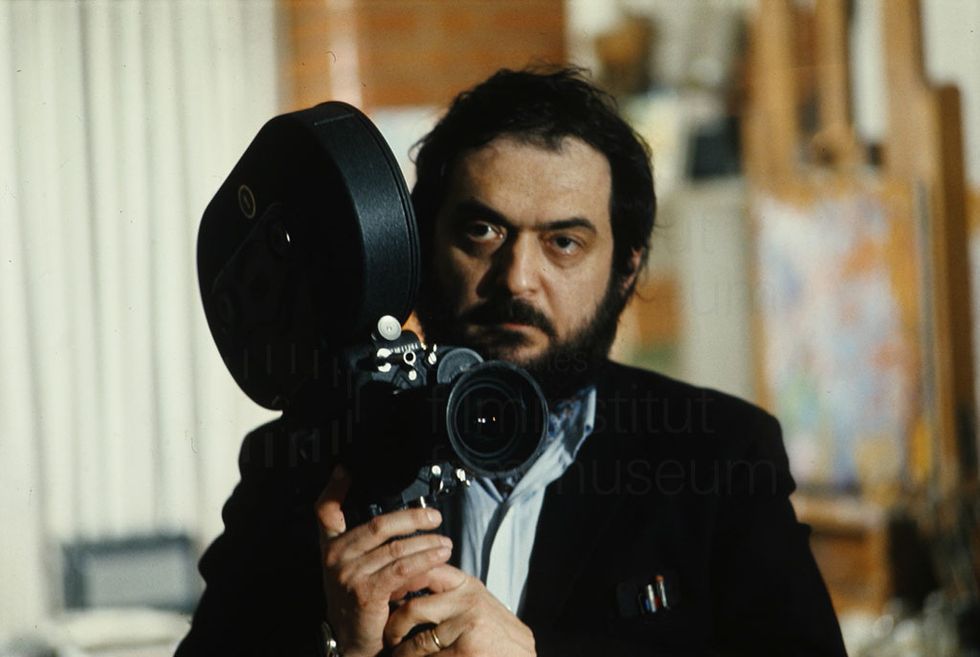 Director Stanley Kubrick
June 30th: The Life and Legend of Stanley Kubrick, The Contemporary Jewish Museum

The Contemporary Jewish Museum will be holding a discussion about legendary director Stanley Kubrick's personal and professional life. Individuals including the filmmakers stepdaughter, as well as his executive producer Jan Harlan, will be participating in this conversation. // June 30th, 6:30pm, The Contemporary Jewish Museum: 736 Mission Street (SoMa), thecjm.org
EAT + DRINK
June 7th: Summer Movie Nights Kick Off, Top of the Mark
Summer Movie Nights are back at Top of the Mark. Stop by their iconic Sky Lounge before the flick for gratis wine or spirit tastings, then head to your seat for the evening's classic comedy, action, or drama movie. It's all complimentary and seats are first come, first serve. // June 7 - August 30, Top of the Mark, One Nob Hill (Nob Hill), topofthemark.com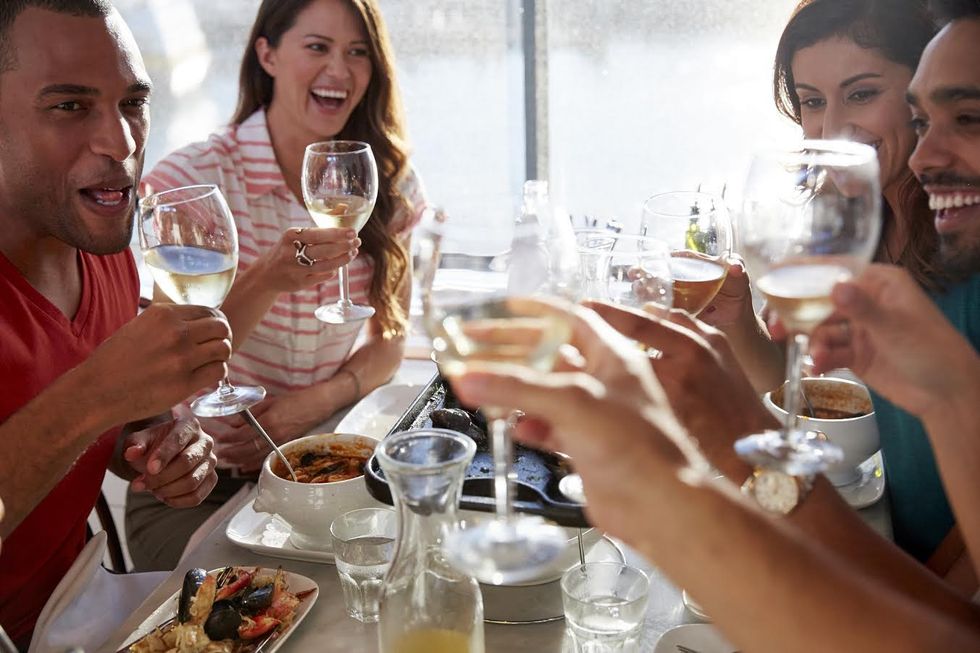 Photo courtesy of PIER 39
June 9th: PIER 39 Summer Wine Pour, Pier 39

Wine and live music: what else could you need? Grab the pals and stroll the Pier for an evening of wine tastings, gourmet appetizers, live entertainment, and more. Attendees will receive exclusive discounts and goodies, so purchase tickets in advance here. A portion of ticket sales will benefit Aquarium of the Bay's free conservation programs for Bay Area children. This is one night of drinking you won't feel bad about! // June 9th, PIER 39 (Fisherman's Wharf), pier39.com

June 9th: Private Dining Experience Fundraiser for Urban Sprouts, The Workshop SF

In efforts to raise funds for Urban Sprouts community and kitchen project, State Bird Provisions & The Progress will be hosting a private dining experience including a multi-course menu crafted by chef-owners Stuart Brioza & Nicole Krasinski. There will also be wine! // June 9th, 6:30 - 9:30pm, 1798 McAllister St. (NoPa), workshopsf.org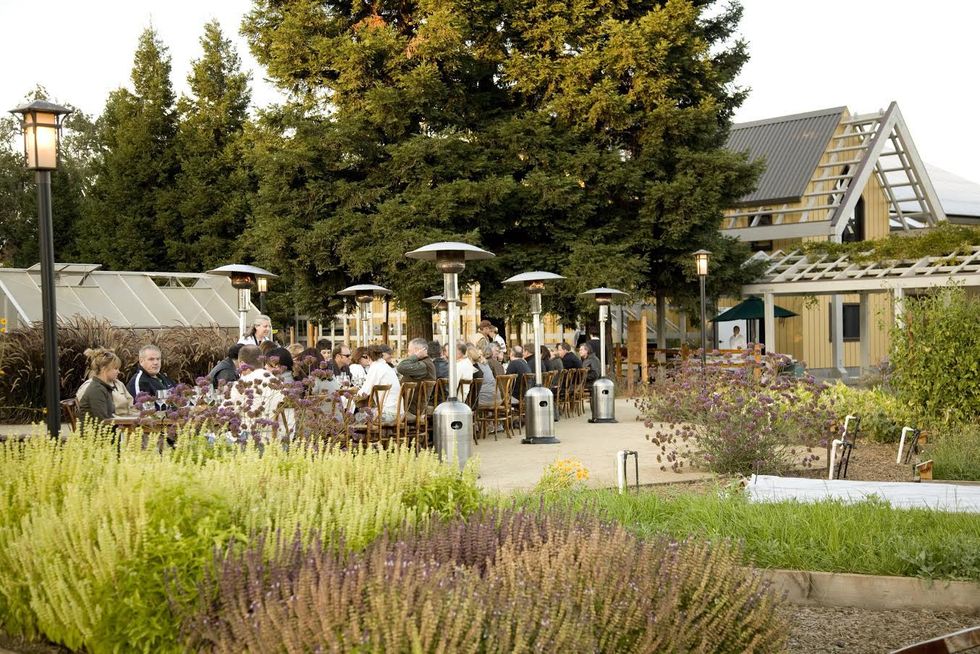 Photo courtesy of Grabishfarm
June 11th: Whole Hog Farm-To-Fork Dinner, Grabishfarm

Looking for an intimate and down-to-earth dinner experience? Family-owned Grabishfarm's farm-to-fork dinner promises this (and more). Chef Craig DiFonzo of Lungomare and Chef Lev Delany of Chop Bar will be preparing one of Grabishfarm's farm-born and raised hogs. Watch the sun set over the Vaca Mountains with a glass of Sans Liege wine in hand! Tickets are $125 and available here. // June 11th, 6pm, Grabishfarm: 7131 Batavia Rd. (Dixon), grabishfarm.com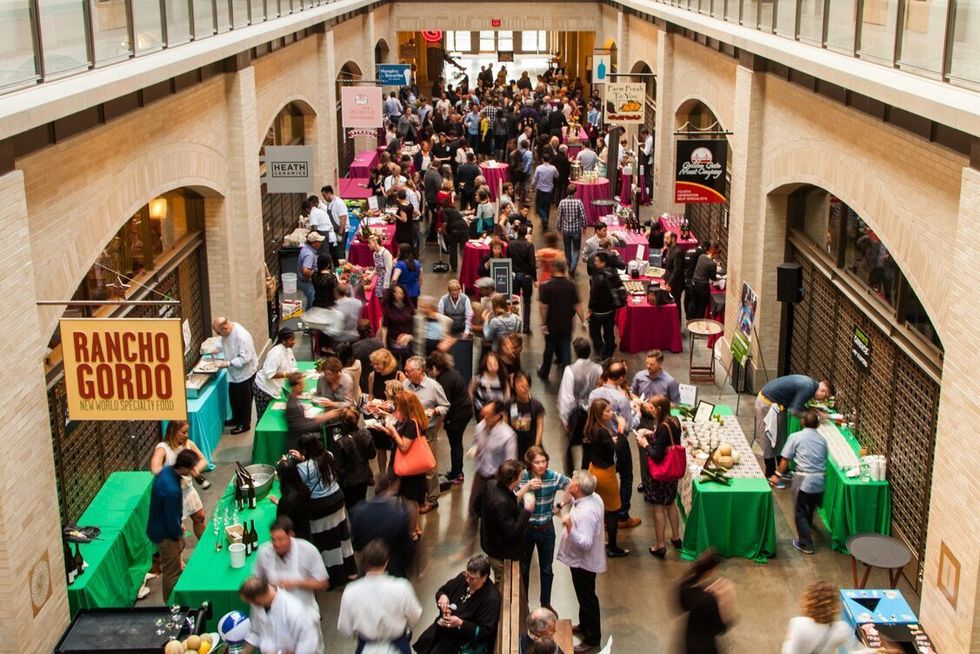 (Photo Courtesy of Amanda Lynn)
June 12th: Cuesa's 6th Annual Summer Celebration, Ferry Building Market Place

The Bay Area's best chefs, bartenders, wine makers, farmers and food lovers will gather for a memorable evening of food and drinks at the Ferry Building on June 12. Fun events for the evening include a culinary treasure hunt and a silent auction. Proceeds from the night will support CUESA's ongoing education initiatives, such as Foodwise Kids cooking classes and the Schoolyard to Market youth entrepreneurship program. Tickets are now $140 ($100 tax-deductible donation) and can be purchased here. // June 12th, 1 Ferry Building (Embarcadero), cuesa.org
June 16th: La Dolce Vita, Hotel Healdsburg
Celebrate the start of summer with some philanthropy in Sonoma's wine country! La Dolce Vita, a special charity event hosted by Hotel Healdsburg, offers the best in sipping, shopping, and eating. Peruse local vendors' goodies with a signature cocktail by h2hotel's Spoonbar, treat yourself to some mini poolside spa services, and grab an Italian summer themed bite from the hotel's Pizzando while rockin' out to The Gypsy Trio. Twenty percent of all retail sales and $25 from each ticket sold will be donated to the Healthcare Foundation Northern Sonoma County. Tickets are $100 and you can buy them here. // June 16th, Hotel Healdsburg: 25 Matheson Street (Healdsburg), hotelhealdsburg.com
June 18: Magical Mystery Tours, Healdsburg City Hall Parking Lot

Board a luxury bus to a mysterious destination somewhere in Northern Sonoma and enjoy a day of wine and food. The bus tour are capped at 20 people per bus and will include a total of five visits to different
wineries. Tickets are $100 per person and can be purchased here. // June 18th, 9:30am - 5pm, Wine Road, (Northern Sonoma County), wineroad.com




June 19th: 10th Annual Sunday Pig Roast, Presidio Social Club

Show dad some love this Father's Day by taking him to the Presidio Social Club's 10th Annual Sunday Pig Roast. Sip some Mai Tais, savor the three-course dinner, and enjoy! // June 19th through mid-October, Presidio Social Club: 563 Ruger Street (Presidio), presidiosocialclub.com
June 21st: Campo De Encanto Pisco Dinner, Spoonbar

Join Executive Chefs Casey and Patrick Van Voorhis, Bar Manager Alec Vlastnik and Encanto president and co-founder Walter Moore for the Campo De Encanto Pisco Dinner. Offering an exceptional five-course meal, each dish paired with its very own Encanto Pisco cocktail, this dinner is for both foodies and brandy lovers. Tickets are $95, and you can buy them here. // June 21st, 6 - 8pm, 219 Healdsburg Ave. (Healdsburg), spoonbar.com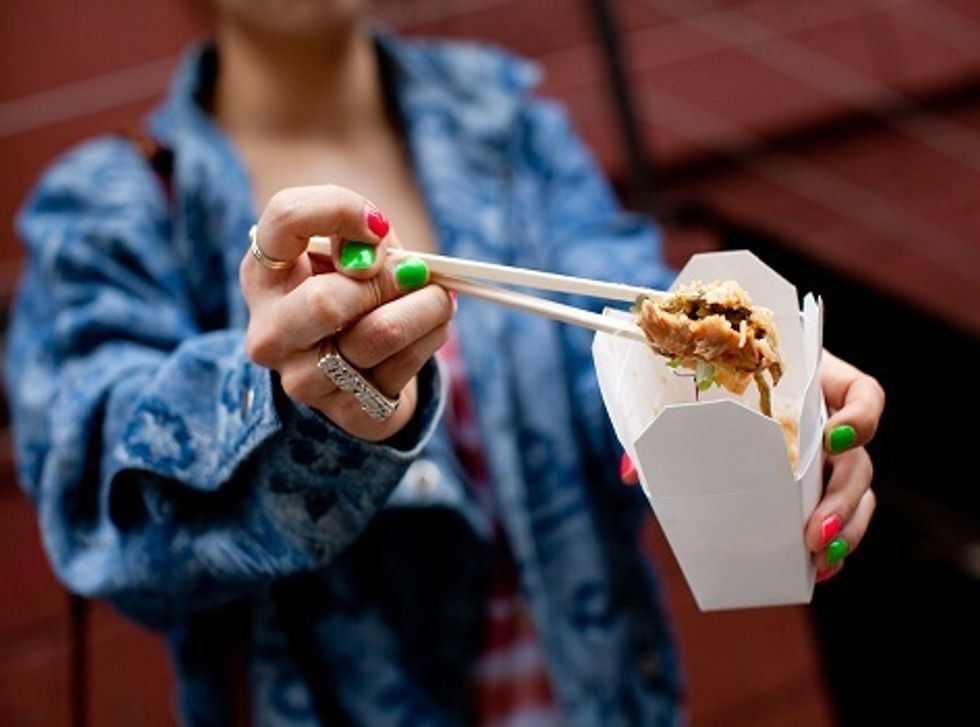 LuckyRice Food Festival
JUNE 24: LUCKYRICE Returns to SF, Bently Reserve

The Asian food festival will be coming back to San Francisco for its 7th lucky year! This year's festival will feature unique fusions of Asian and American cuisines such as cheeseburger dumplings and pastrami egg rolls. Look out for Asian Box, The Ramen Bar, Chaya and Burmese Kitchen Delivery, who are all participating in the fest. // June 24th, 7-10pm, 301 Battery St. (FiDi), $88-$150, Tickets can be purchased at luckyrice.com,


June 25th:
Themed Ice Cream Returns
, Three Twins Fillmore Scoop Shop
Three Twins Scoop Shop annual tradition returns during SF PRIDE weekend. Stop by their Fillmore location for themed (and organic!) flavors such as "Hot Cookie," "2 Tops Don't Make a Bottom," and "Harvey Milk and Honey." // June 25—26th, 254 Fillmore St. (Lower Haight), threetwinsicecream.com


LIVE MUSIC

June 22th: ChamberFest 2016, Green Music Center

Building on the success of the inaugural ChamberFest in June 2015, the Green Music Center presents GMC ChamberFest 2016: Mozart, Mendelssohn and Schubert (June 22 through 26.) Curated by Artistic Director, conductor and pianist Jeffrey Kahane, Music Director for the Los Angeles Chamber Orchestra and beloved former Music Director of the Santa Rosa Symphony for ten seasons, ChamberFest 2016 features seven concerts in five days —six in Schroeder Hall— culminating with a finale all-Mozart concert with the Santa Rosa Symphony in Weill Hall. Featured artists include: Jeffrey Kahane, piano; Jon Kimura Parker, piano; Benjamin Jaber, horn; Angelo Xiang Yu, violin; Aloysia Friedmann, viola; David Shifrin, clarinet; Desmond Hoebig, cello; Miró Quartet; Hai-Ye Ni, cello; Benjamin Beilman, violin; Paul Neubauer, viola; and more. Each concert starts at $30; $200 for a special series package ($50 savings.) // June 22 - 26th; See the full lineup at gmc.sonoma.edu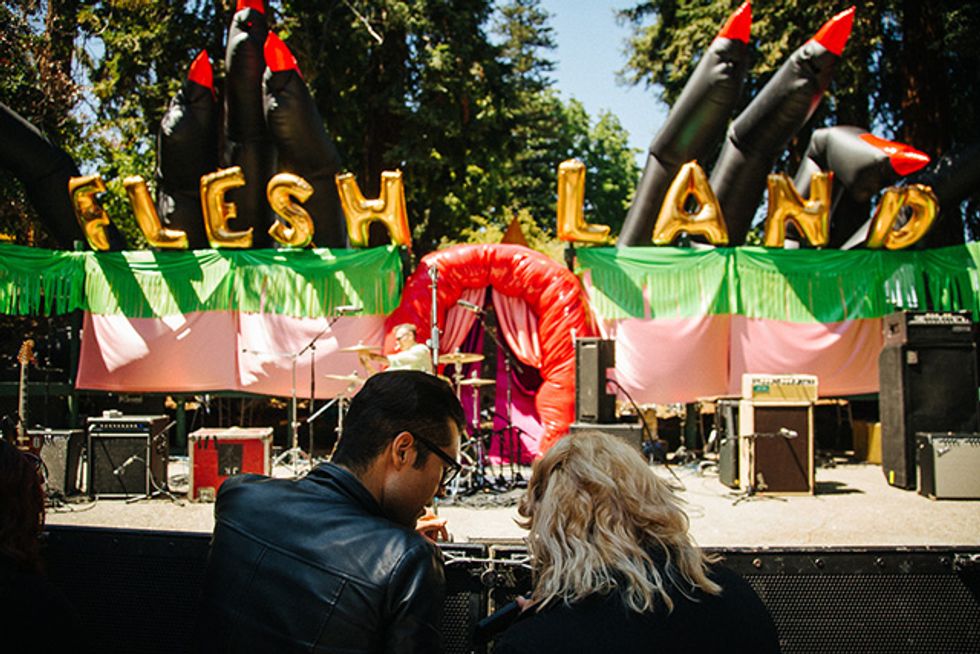 June 25th: Burger Boogaloo, Mosswood Park

Hosted by John Waters, this music festival is guaranteed to be one for the books. Featuring bands like the Mummies, Angry Samoans, Shannon & the Clams, Psycotic Pineapple, and the Flamin' Groovies, Burger Boogaloo celebrates all generations of weird. Check out the pre-and-after parties here, and buy your Boogaloo tickets here. // June 25—26th, Mosswood Park (Oakland), burgerboogaloo.com
SPORTS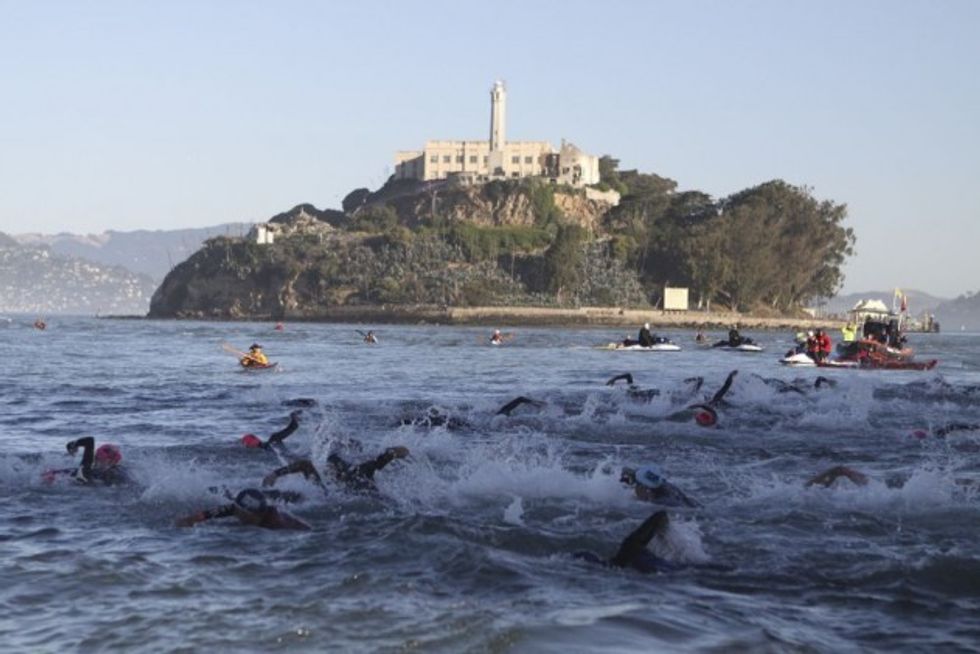 Escape from Alcatraz Triathlon
June 10th: Escape from Alcatraz Triathlon, Marina Green
The world-renowned Escape from Alcatraz Triathlon consists of a 1.5 mile swim from Alcatraz Island to the shoreline of San Francisco, an 18 mile bike ride to Golden Gate Park, and an eight-mile trail run through the Presidio. Fans can watch this high-endurance race (start to finish) from Marina Green. Only 2,000 pro triathletes, age groupers, and relay teams can participate, so don't miss out! // June 10th, Marina Green, 500 Marina Blvd (Marina District), escapealcatraztri.com
June 10th: Dancing Under the Stars in Oakland, Jack London Square

Come twist the night away at Jack London Square! Free dance lessons (such as Salsa, West Coast Swing, and Line dancing) will be taught by professional dance instructor Bradley Montoya every Friday night throughout summer. Following the lesson will be a mixed music dance party for newbies and pros alike to get their groove on. // June 10th, 8:30 - 10pm, Jack London Square (Oakland), jacklondonsquare.com