For all the obsession over celebrity chefs, one might think a restaurant's success is determined solely by its food. But anyone who's worked in the industry knows better—it is often the front of house, or even those behind the scenes, who propel our favorite eateries (and their chefs) to stardom. Here in San Francisco, one restaurant consultant seems to have the magic touch. And nope, you've never heard of her.
---
Liz Subauste was born in Peru to an artist father and a caterer mother. From a young age, she swore off the food industry, choosing instead to follow in dad's footsteps. She entered the University of Lima as a film major, but, in her freshmen year, a work-study program in San Francisco changed everything: The year was 2000, and Subauste has been here ever since. 
Like so many, the college student started waiting tables to pay the bills. While pursuing her degree in recreation and leisure at SF State, she landed her first "legit" restaurant gig at Delfina, working closely with Annie Stoll. "It was very intense," she remembers. "I'd never worked in a place where the standards were so high, where everyone really just pushed each other to be the best." As it turns out, the restaurant world was for her.
A bartending stint at Flour+Water turned into a five-year management role, followed a year in New York to help open Toro before, in 2012, she returned to SF played a crucial role in opening Salumeria and Central Kitchen.
You're starting to get the picture.
So in 2014, when chef Michael Gaines needed front-of-house help at Kin Khao, he called on Subauste to get the wheels turning ("So much in the beginning is installing systems—it's chaotic," Gaines explains).
She signed on, but only for six months. In all of this, she had learned that it's the initial chaos that turns her on. That year, Kin Khao was named among Bon Appetit's Top 50 New Restaurants, a score that would bode well for Subauste's next gig: Al's Place.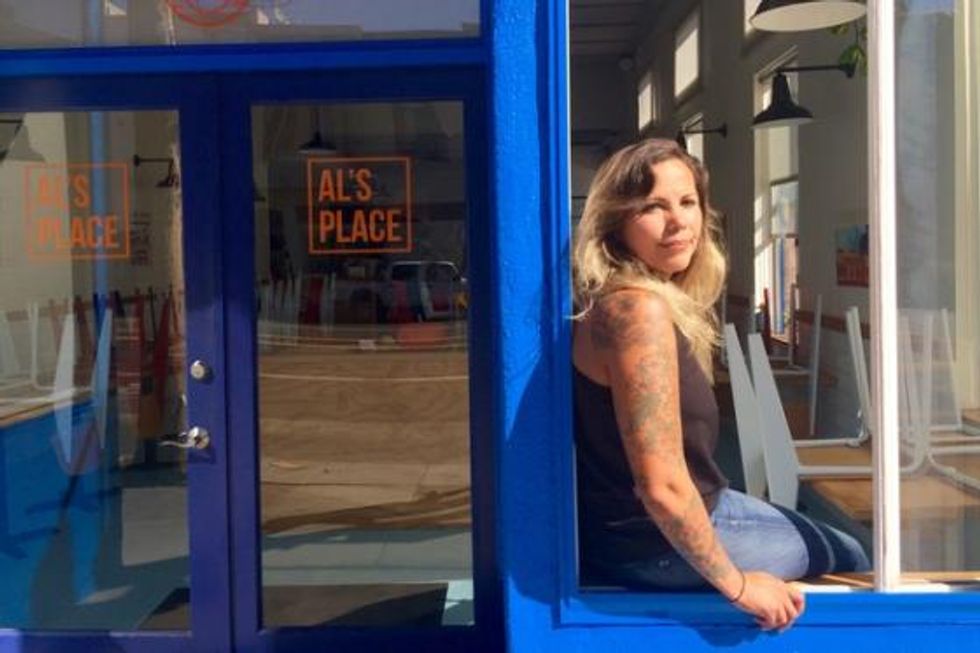 In her temporary management role in the earliest days of Al's Place, helmed by chef Aaron London (formerly of Napa's famed-yet-now-closed Ubuntu), she recruited the staff, organized the meetings, managed the social media, and more. But it was her keen eye that spotted Bon Appetit restaurant editor Andrew Knowlton dining undercover at the bar. She alerted London, who did his thing. A few month's later, Knowlton named Al's Place the Best New Restaurant in America.
Is it a coincidence that every local eatery Subauste has managed or helped to open has been praised by the James Beard Foundation or Bon Appetit? Possibly. And certainly, Subauste is one among many a hard worker on each restaurant's team. But it would seem this lady has a knack for aligning herself with solid restaurants.
"It's really just a feeling," she explains. "I go with my gut, and when I'm excited about a restaurant and a chef's vision, I just follow it."
Next up, Subauste is following her gut to Mister Jiu's, the contemporary Chinese concept opening from chef Brandon Jew later this year. The restaurant's success seems almost a given. Make your reservations early—you never know who will be calculating stars (and soon driving up wait time) at the bar.
Omar Mamoon is the founder of Dough & Co.