The rugged Mendocino coast has a well-earned reputation as a Bay Area weekend getaway. But there's more to Mendocino County than just those beautiful beaches. Head inland to stumble upon some small towns and get a taste of Mendocino Wine Country.
---
You've might have heard of some of the bigger, well-known wineries and vineyards like Goldeneye and Navarro Vineyards, but the rest of Mendocino Wine Country is most likely a mystery. Napa and Sonoma Counties may be the main players in the Bay Area, but sip by sip, and acre by acre, up-and-coming Mendocino Wine Country is growing a name for itself.
Did you know?
Mendocino County has almost 17-thousand acres of wine grapes. There are ten approved American Viticultural Areas (AVAs) and two pending. 28% of Mendocino County's wine grapes are certified organic or Biodynamic, giving the area the largest percentage of acreage of certified organic wine grapes in California and in the United States.
Frey Vineyards
Armed with those numbers, it makes sense that Mendocino County would be home to the first organic winery in the United States. Founded in 1980, Frey Vineyards took their farming practices a step further becoming the first producer of biodynamic wine in the United States.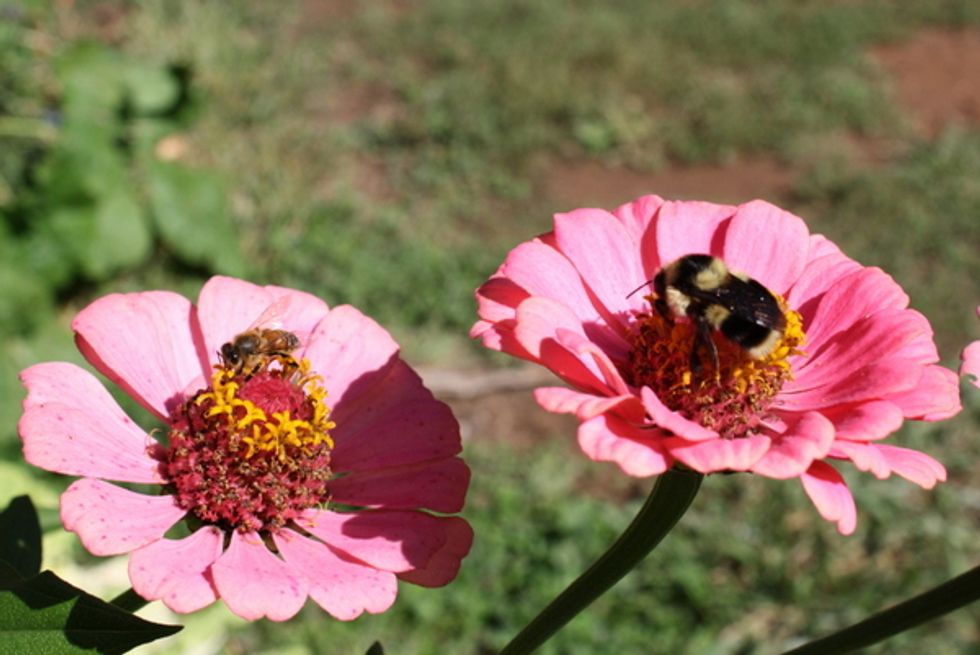 Frey Vineyards Garden
Grapes are just a part, albeit a big part, of this full-fledged working farm. Frey Vineyards farms 250 of their property's thousand acres. Wheat grows between the vineyards and provides the soil with nitrogen and the public with fresh ground whole wheat flour. The cheese cave shelves are filled using milk from the goats that call the farm home. Next to the goats, there are horses and the nearby garden buzzes with birds, bees and other beneficial insects.
You couldn't ask for a better spot for a tasting. Bring a picnic, the kids and the dog. All are welcome here. To visit the winery, you need to call ahead, but it's worth being organized. Chances are when you visit, you'll meet numerous members of the Frey family. A family business of four generations, they're everywhere. Frey Vineyards, (800) 760-3739, Redwood Valley
If you can't make it to the Vineyards, you can still taste them at the Frey Organic Wine Tasting Bar located at the Solar Living Center/Real Goods in Hopland.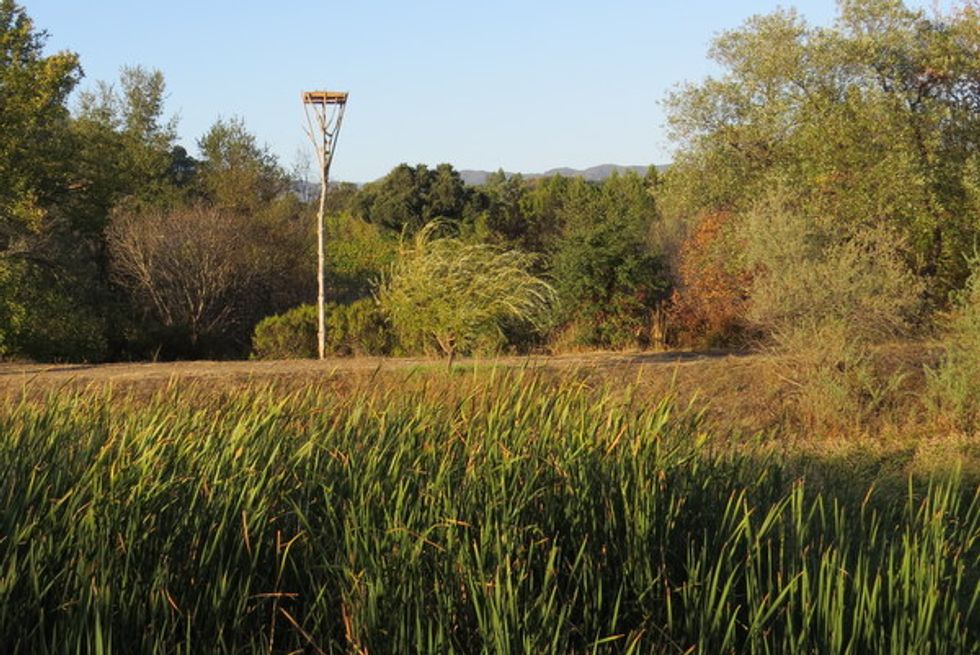 Parducci Wine Cellars & Wildlife Habitat
Parducci Wine Cellars
Founded in 1932, Parducci Wine Cellars is also certified organic and biodynamic. But touring the oldest winery in Mendocino County may remind you more of the Florida Everglades than Northern California wine country.  What used to be the winery's wastewater pond is now a certified wildlife habitat that attracts the likes of herons, egrets, geese, wood ducks and an assortment of other birds along with turtles, frogs and fish.
There are ten owl nesting boxes on the property. Residents pay rent by keeping the rodent population at bay. Every 14 rows and extra spaces in the vineyards serve as insectaries house thousands of types of insects. Oh yeah, there's also 20 pigs, 40 sheep and 150 chickens that enrich, till and eat weeds from the soil.
No appointment is necessary to visit or tour Parducci Wine Cellars. The winery is open daily 10am – 5 p.m. Kids are welcome. (800) 362-9463, Ukiah
Do you have a favorite Mendocino County winery? Let us know in the comments below.
Dana can be found on Twitter @drebmann
Dana's trip was organized by Mendocino WineGrowers, Inc., but as always her thoughts and opinions are her own.