It's nonstop action in the East Bay this week, with openings (and seasonal ice cream) galore. Oh yeah, and the first-ever U.S.-based cat cafe. Get out and get hungry… that is, if you still have room after plowing through The Big Eat Oakland.
---
About that cat cafe. Cat Town Cafe is opening in Uptown Oakland this Saturday, and is already taking reservations for furry feline playtime in the Cat Zone. There are walk-in opportunities, but no guarantee that the cats will be free. In addition to hour-long kitty hang out slots (the cats are available for adoption, if you hardcore bond with any of your cuddle buddies), the cafe is offering Bicycle Coffee and Authentic Bagel Co. The cafe is completely separate from the cats, should you just want some caffeine without making a new furry friend (but… why?). 
If the promise of cats isn't enough to make your week, then perhaps ice cream will do the trick. Fenton's Creamery on Piedmont Avenue will be offering special holiday ice cream flavors starting November 1, with flavors including pumpkin, apple pie, spumoni, rum raisin, and cinnamon. Because one kind of ice cream is never enough, you can sample them all at once in ice cream flight form. Try them all, and get excited for peppermint bark flavored ice cream come December.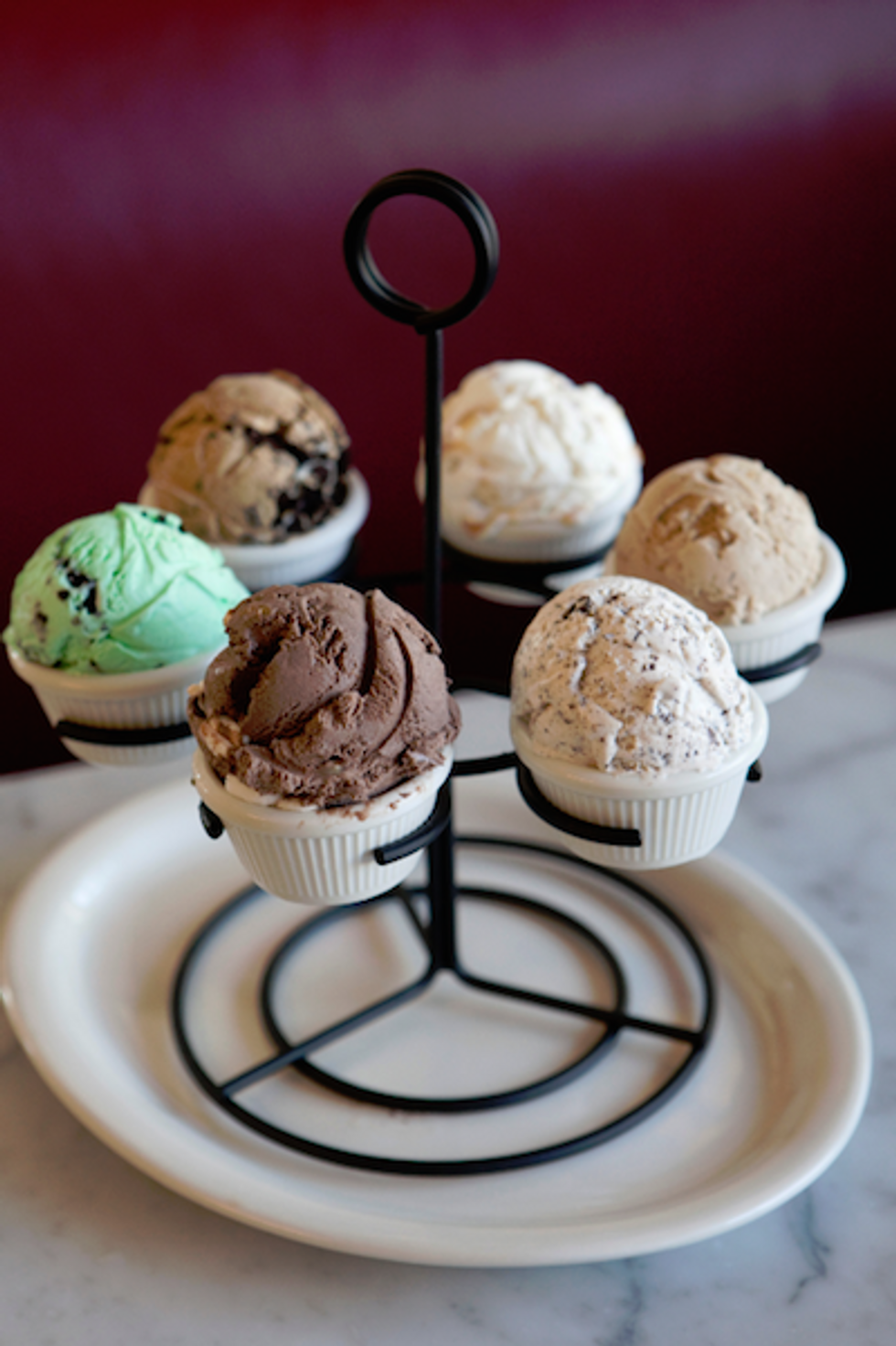 Just off Piedmont, Descanso has opened its doors, slinging a mix of Mexican, Caribbean, and Central American flavors, with a focus on slow-cooked meats and vegetables. Expect a selection of tacos, "Latin rice bowls," and weekend brunch with chilaquiles and a breakfast burrito.
Grand Lake is now home to JJ Burger, a diner-style spot with grub like french fries, onion rings, milkshakes, and of course, burgers. JJ's are charbroiled six-ouncers made of Angus beef, and feature brioche buns and a variety of fresh produce-centric toppings.
Longbranch Saloon softly opened in Berkeley on Tuesday, with plans for a grand opening November 11. Right next door to Paisan (and an offshoot of the restaurant itself), Longbranch features 24 beers on tap, a very healthy selection of whiskeys (100+), and a thoughtful menu of California comfort food. Expect pork ribs smoked in-house, bangers and mash, bone-in ribeye, and snacks like fried cheese curds and pork trotter. They're aiming to serve their full food menu until midnight, making them one of the few higher-end, late night food options in the area.