Originally published on CaliforniaHomeDesign.com
---
As an architect, Jennifer Tulley would look at building sites and bemoan the waste. "So much good lumber is thrown out," she says. She always wanted to find a way to reuse the wood, and she found her chance in this Castro District home. By reusing the structural members from the walls when they came down, she was able to create a look that references both the modern tastes of the owners and the era in which the home was built.

In the hallway leading to the open-plan kitchen, living room, and dining room (a space that was once divided into five smaller rooms), Tulley expounds on the recycled wood with a wall screen and storage. "We decided that whenever we made an intrusion in the house, it would be modern," she says.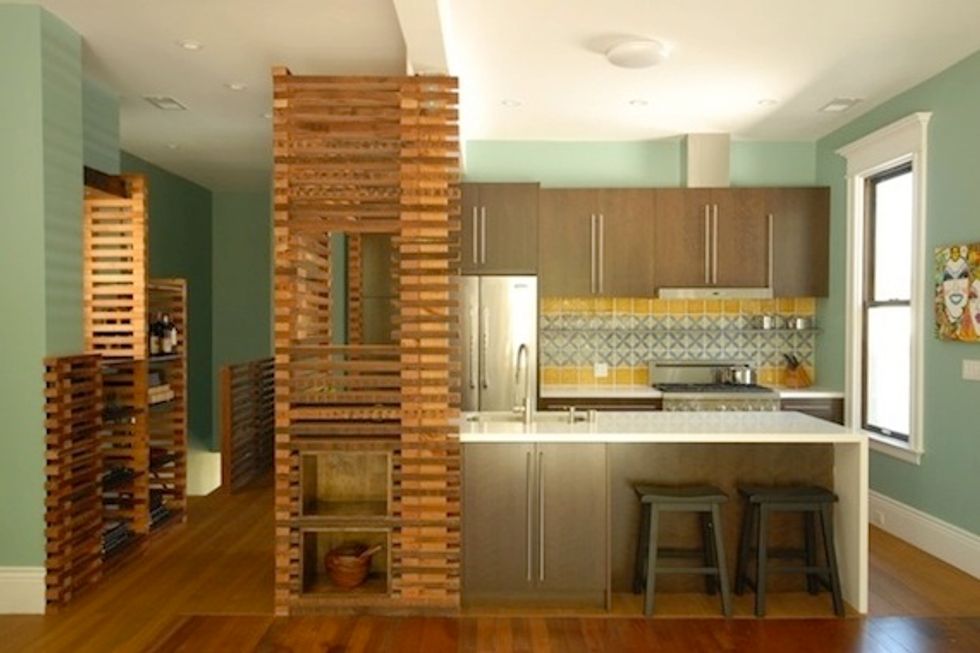 In the reconfiguration of the layout, the kitchen was moved from the back of the house to a central location. "Although the new kitchen has a smaller square footage, storage has increased," Tulley says. For instance, across the hall from the main kitchen, a storage unit crafted from the recycled wood holds serving trays and platters, all while screening an air vent and attractively reframing a window looking out on a light well.


Click here to see more gorgeous photos of this apartment!