Look down at your plate. Do you know where that food came from? It's the question of the decade, if not the century, and everybody (in the Bay Area anyway) is paying attention. Surrounded by open water, San Francisco has quite an advantage over our landlocked sister cities when it comes to indulging in fresh seafood. We wanted to take a closer look at the journey our local fish takes on its way to the dinner table, so we hung out at Pier 45 to document the process. The first part of our three-part series is all about the pier.
---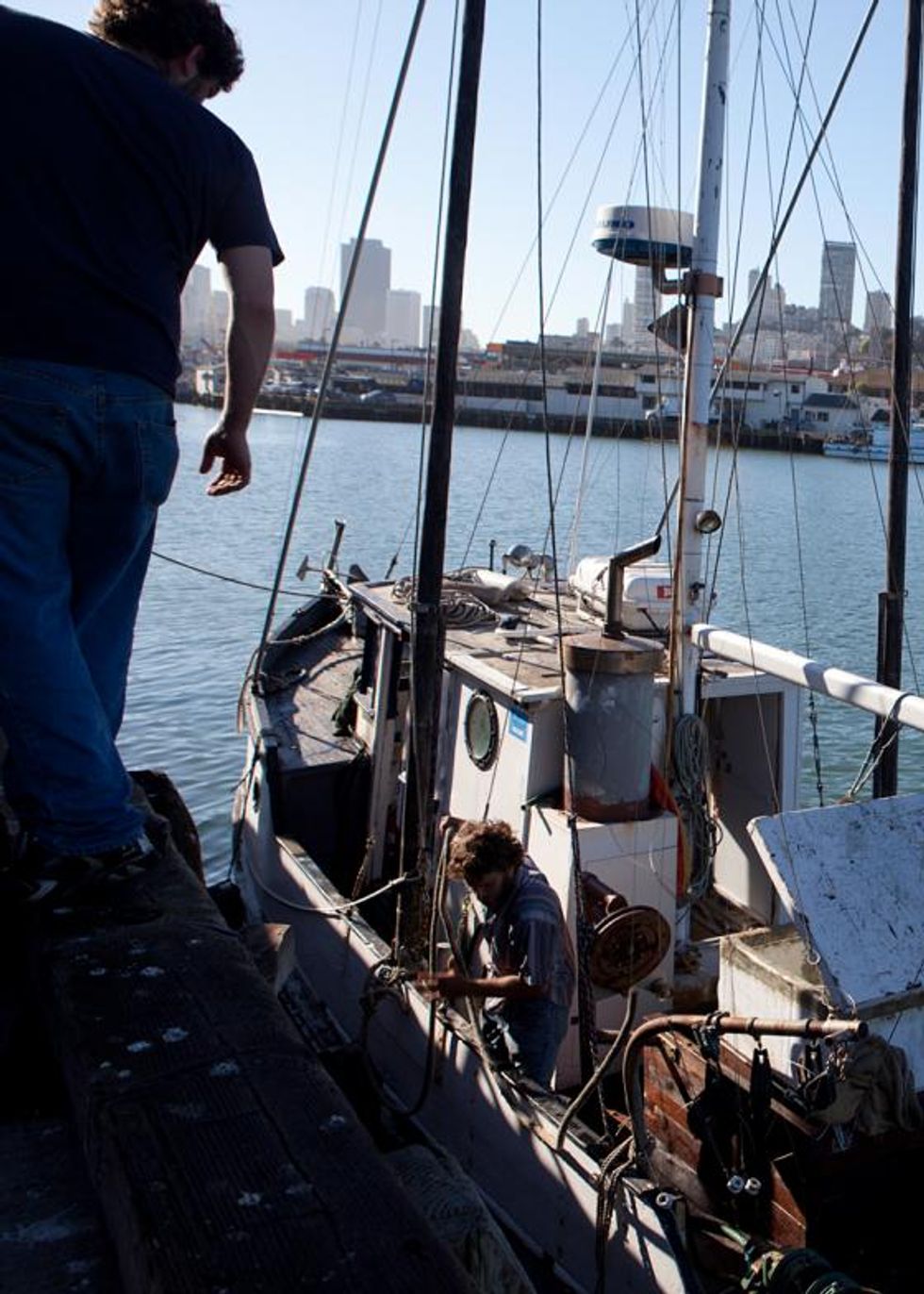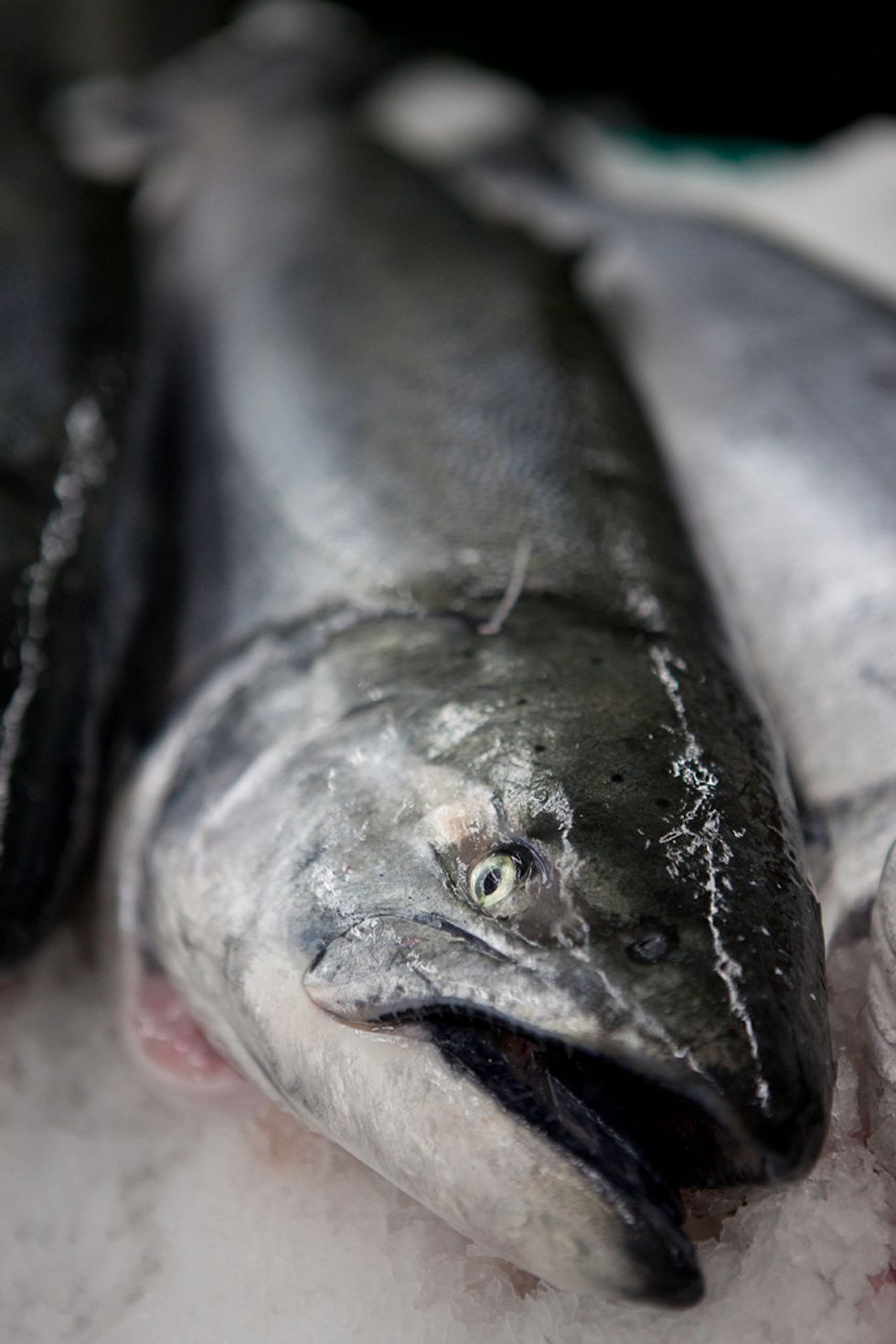 Salmon chill on ice after being unloaded from one of the many fishing boats at Pier 45.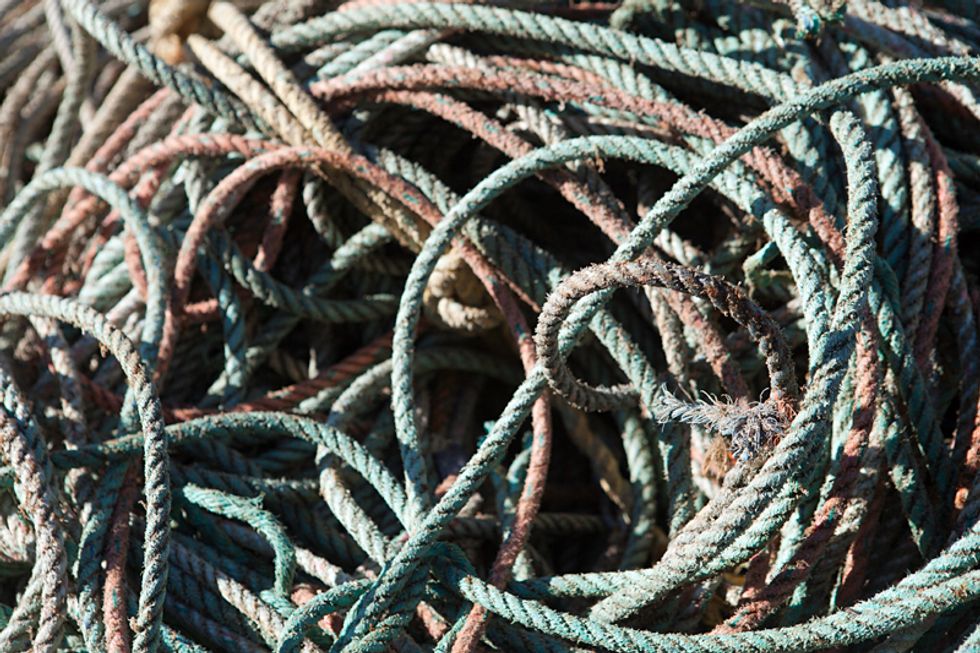 A jumble of rope is a common scene on the pier.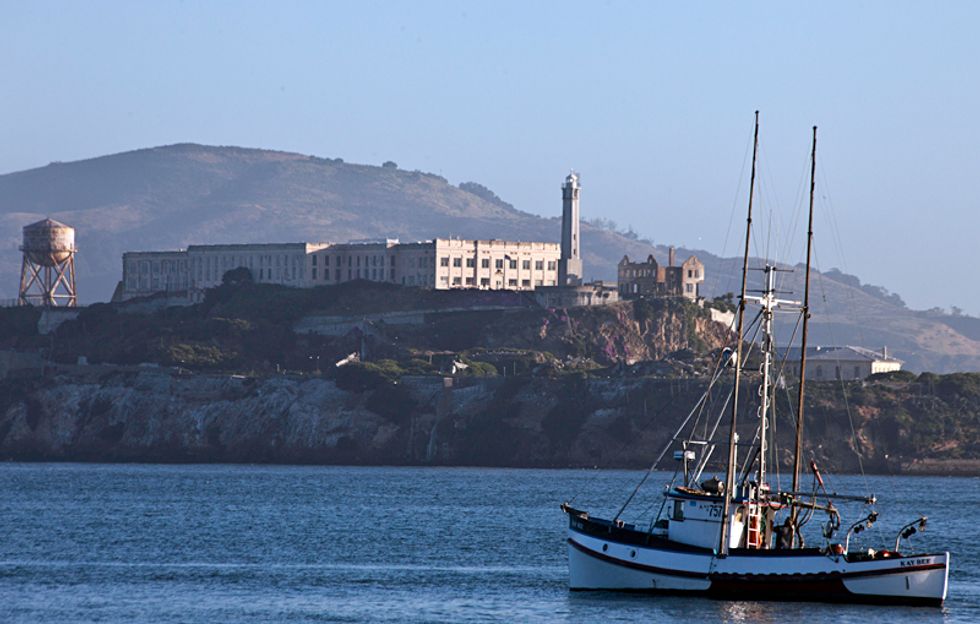 A fishing vessel passes Alcatraz on its way back out to sea.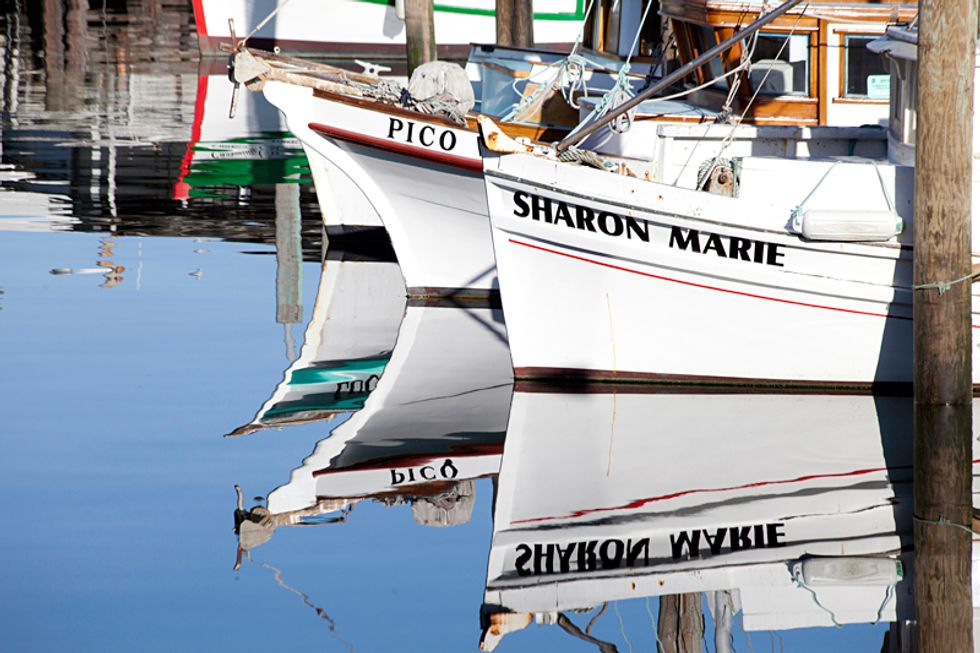 Rowers would agree–water is often at its most calm in the morning.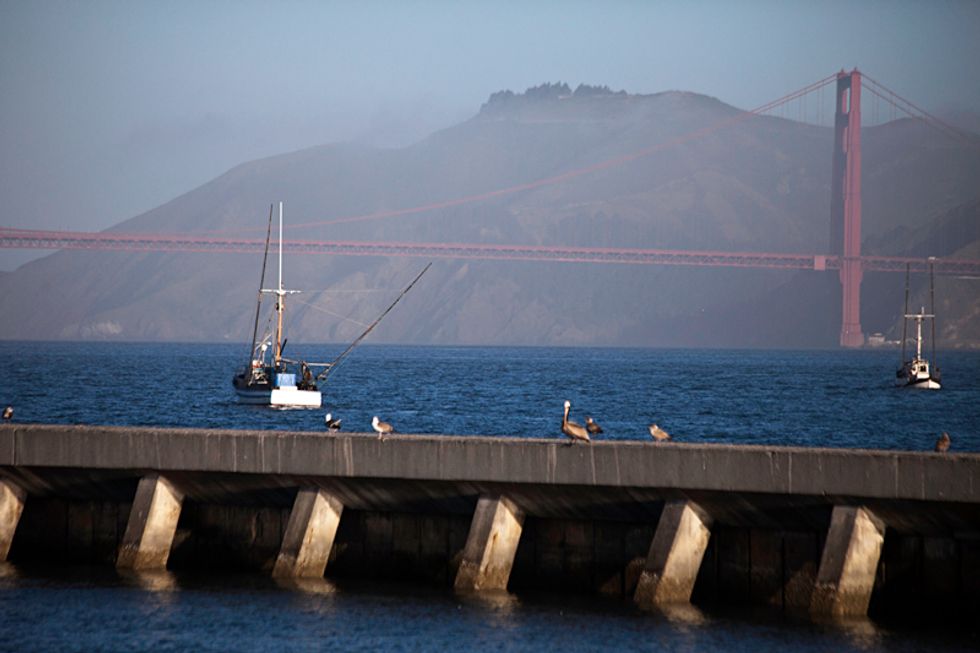 There's a reason Fisherman's Wharf has its moniker. An active, bustling fishing operation occurs there every day, but many people are not awake early enough to notice.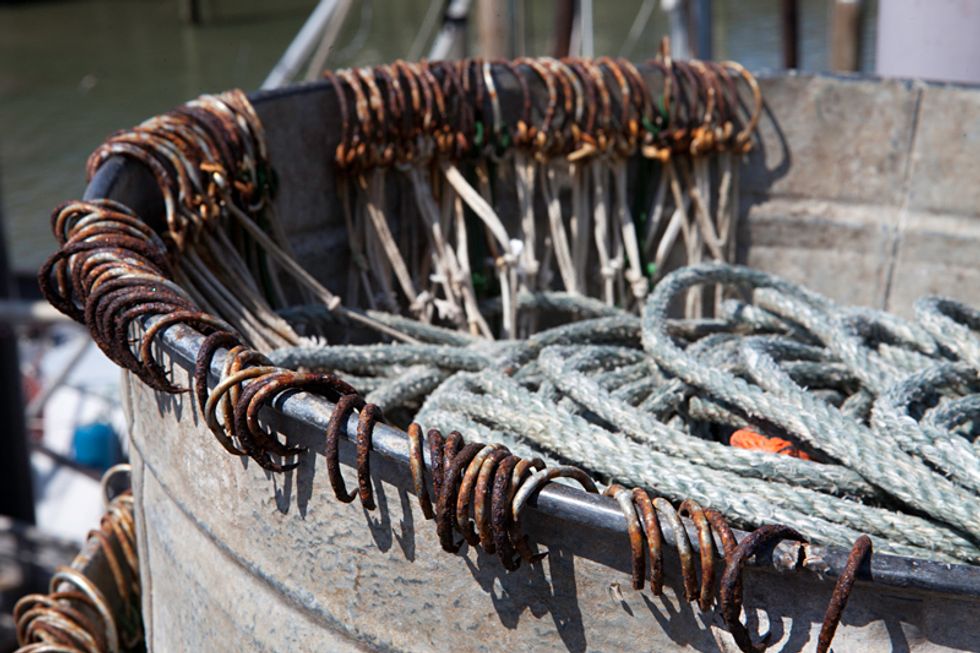 To actually witness the catch of the day coming in, you need to hang out...and wait. No one seems to know when the anglers are coming in.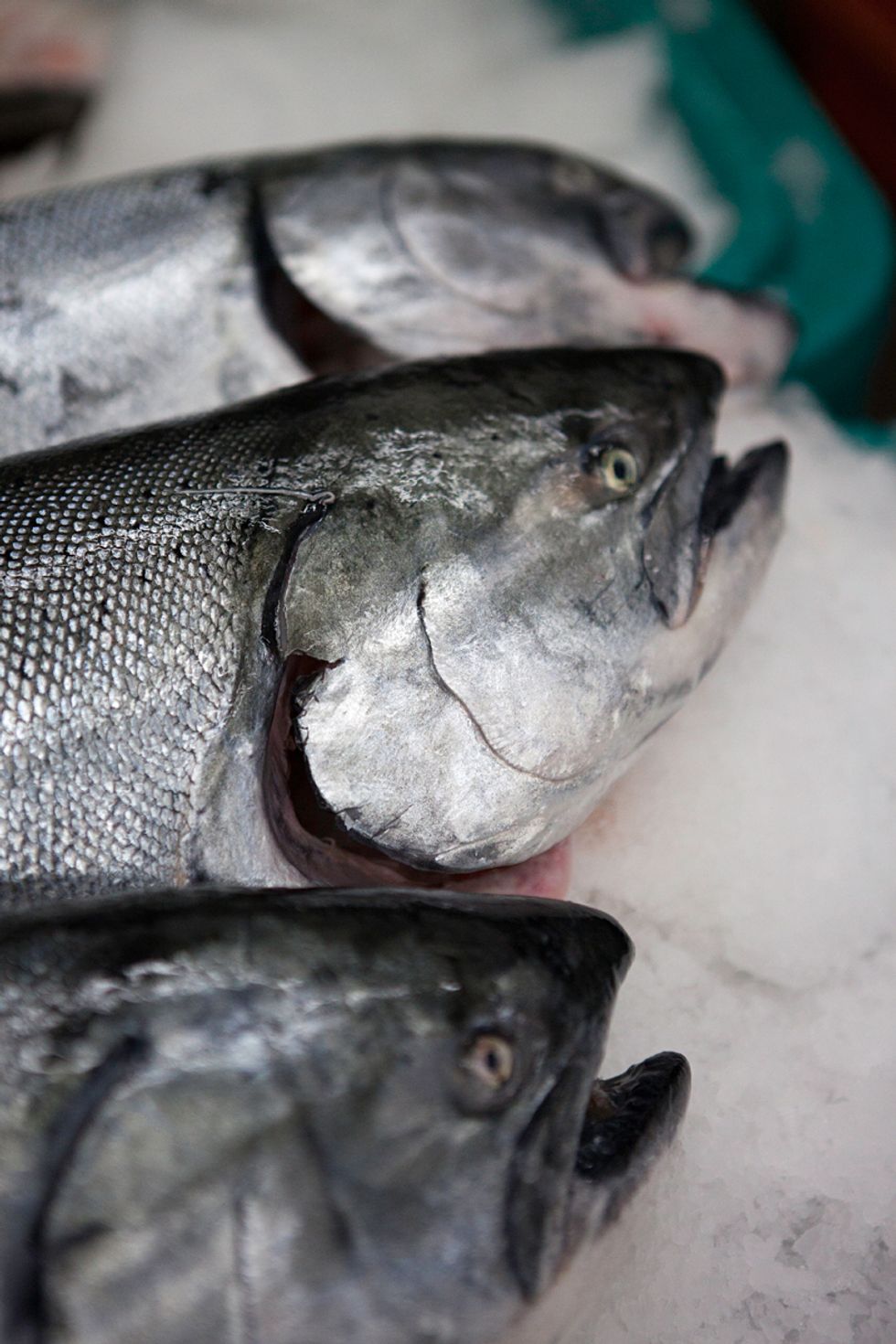 Most of the boats fishing in local waters don't settle in San Francisco. They tend to call either Bodega Bay or Fort Bragg home.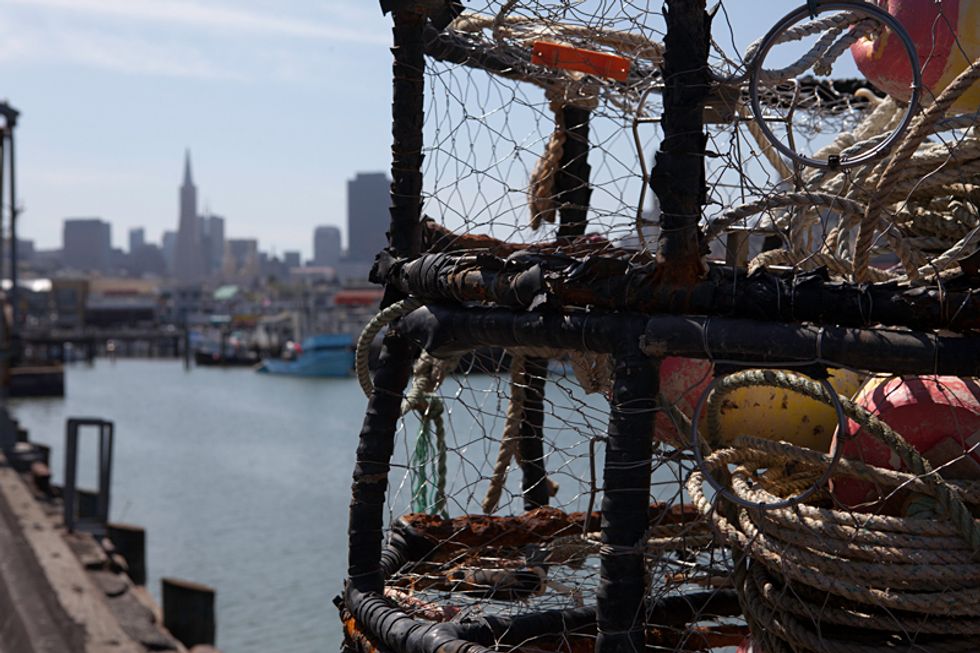 The Transamerica Pyramid pierces the sky behind the Pier 45 docks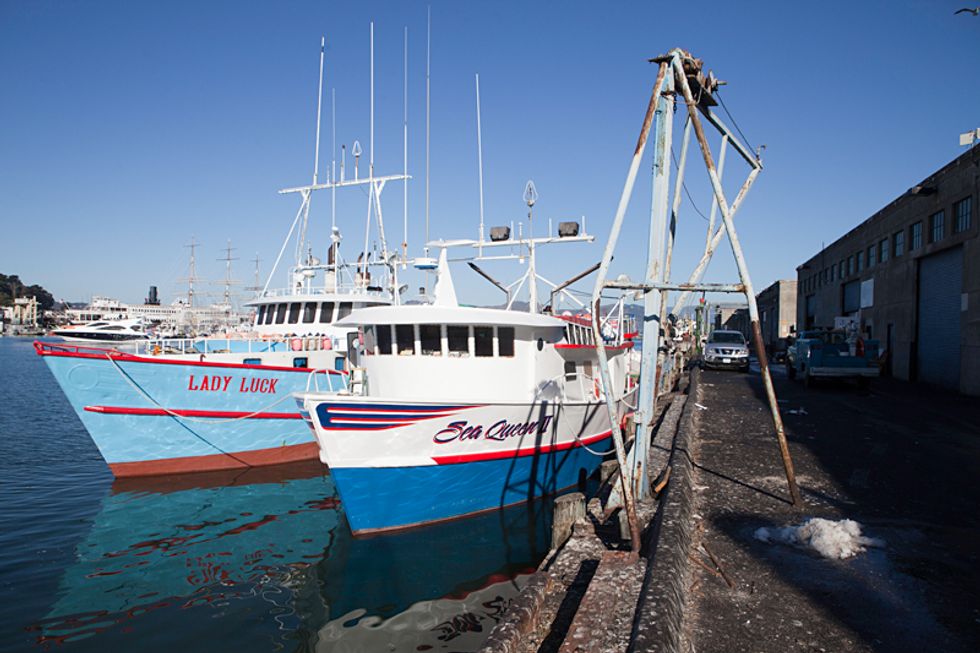 Fishing vessels venture out for days at a time. They keep their catch cold on ice, and only come back for more fuel, ice, or to unload.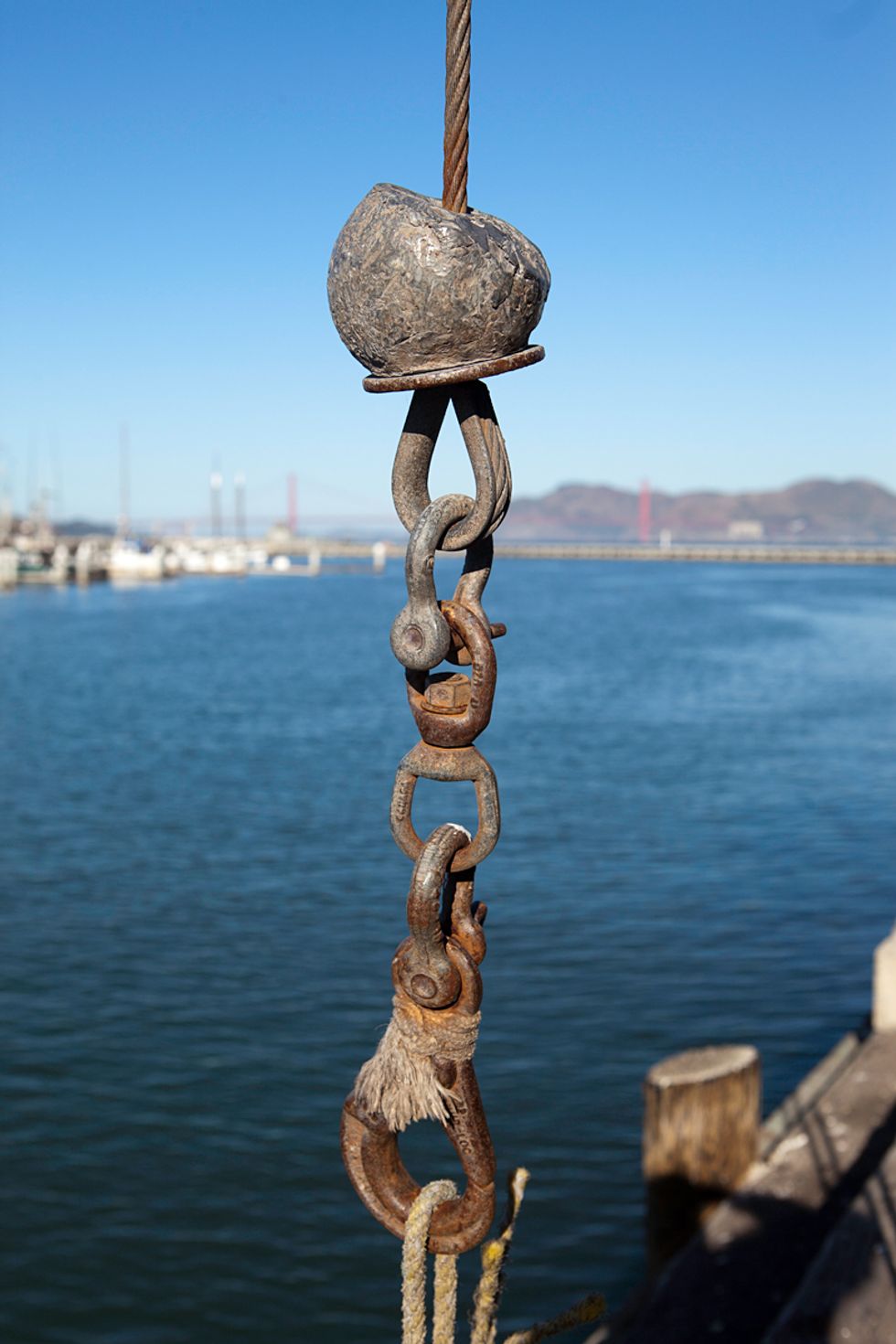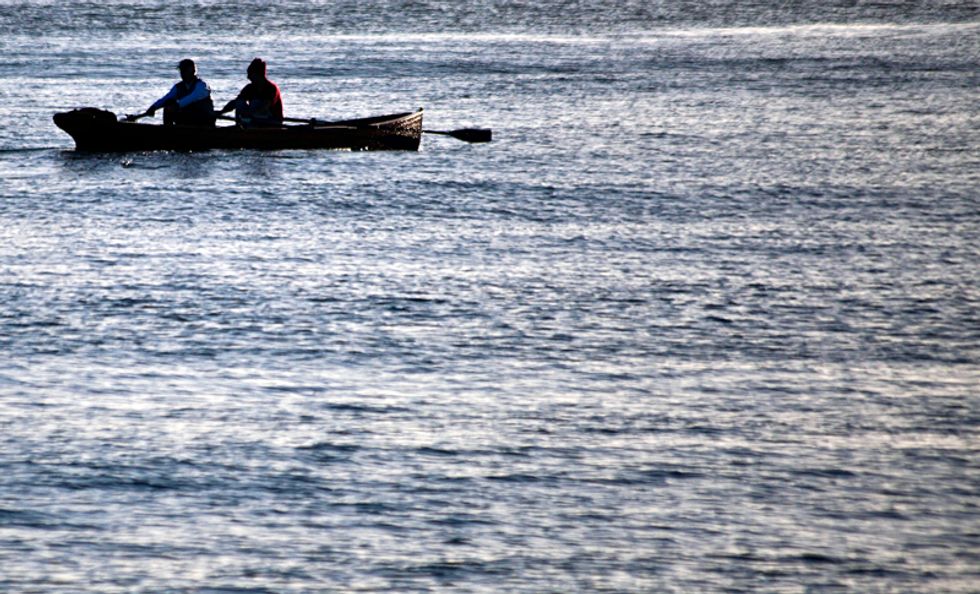 Early morning rowers catch some sun as they pass the fishing piers.
The next installment of our three part Pier-to-Plate series will focus on the next step in bringing fish from sea to supper - The Warehouse.