Let's get one thing straight: Rainn Wilson, the lanky, bespectacled star of NBC's The Office, doesn't worry about typecasting.

A self-described "über-geek" who grew up cheering on superheroes like the Green Lantern before turning his attention almost exclusively to science fiction, Wilson, 45, says he enjoys playing misfits like Dwight Schrute, the uptight Office drone – or, as Wilson puts it, "fascist nerd" – who rambles on endlessly about his beet farm and boasts exhaustively about his skills as a karate master and surveillance expert.

Perhaps, then, it should come as no surprise that Wilson jumped at the chance to star in James Gunn's Super, an ultra-violent black comedy about a down-on-his-luck everyman who turns vigilante when his wife leaves him for another man – in this case, Jacques, a sleazy, low-level crime boss played by a delightfully reptilian Kevin Bacon.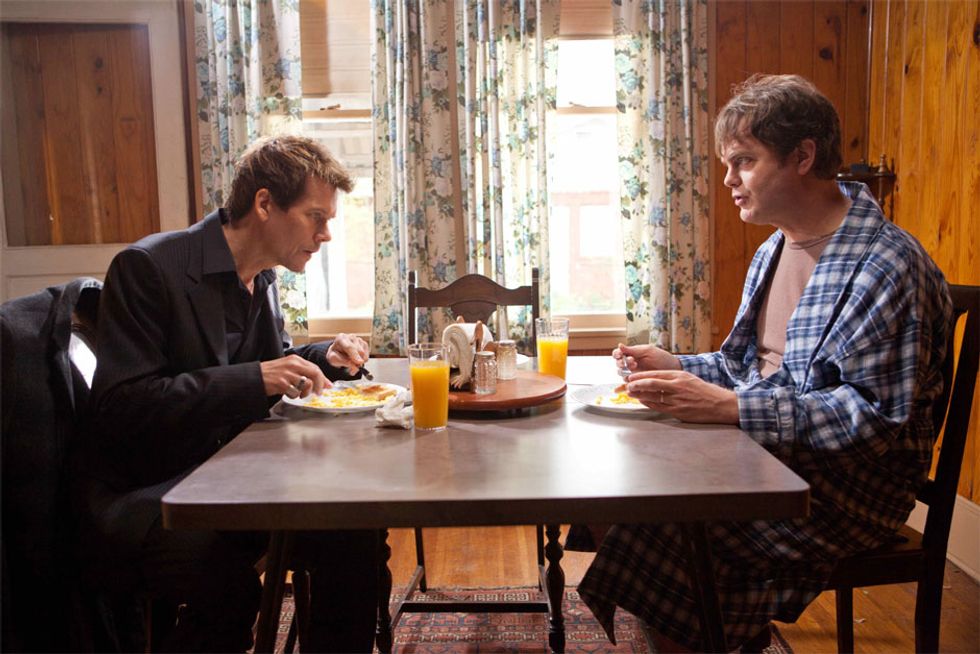 Wilson acknowledges that he'll never be a conventional leading man, but as Frank D'Arbo, the deranged hero of Super – which Gunn describes as "Taxi Driver meets Napoleon Dynamite" – he owns the screen, lending unexpected compassion to the story of a man whose rage is understandable, but whose violent eruptions are horrific nonetheless.

Who turned Wilson on to Frank, the wannabe superhero who calls himself the Crimson Bolt? "I was on the set of The Office, and Jenna Fischer, who used to be married to James, said she'd been talking to him about this script he wrote years ago," says Wilson, who recently promoted the movie at San Francisco's Wondercon.

"She thought I'd be perfect for the lead role, and James thought it was a good idea, so he sent me the script. I'd never read anything so ballsy, so imaginative, demented and heartfelt at the same time. It's really rare thing to make a movie that can sustain all those emotions. The passions are weird, the comedy is absurd and the violence is grotesque, but it all fits."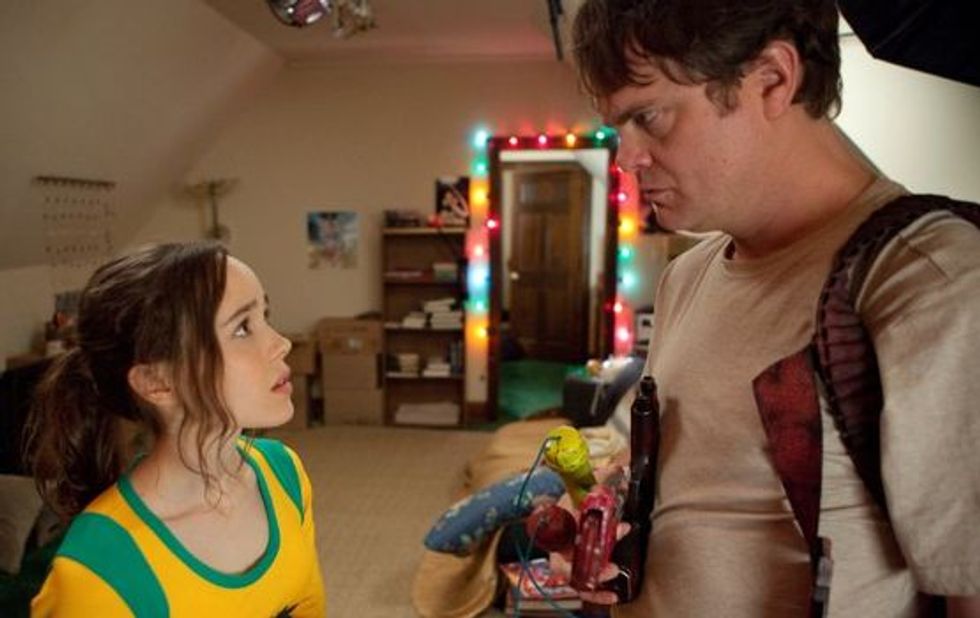 Written in 2003, Gunn's screenplay gathered dust for seven years before Fischer resuscitated the project by giving her ex the piece missing from his long-dormant puzzle. Despite securing financing for Super as early as 2005 – the caveat being that the director and his backers had to agree on the male lead – Gunn says he never found an actor he could "see eye to eye with as a person."

Then came Wilson. "One of the great things about Rainn's performance is that he's so likable," says Gunn. "There are people who've seen the movie and thought Frank was abhorrent, but they still like him, and the same thing is true of Ellen Page's character. [Juno's Page plays the Crimson Bolt's too-eager sidekick, Boltie.] Her behavior is even more abhorrent, frankly, because she just puts on the costume as an excuse to beat the shit out of people and kill them. But she's so likable regardless.

"That's part of the fun. We're watching these characters do these awful things, and it's repellent, but some part of us wants to see more. Then we have to question ourselves and wonder who we are as people."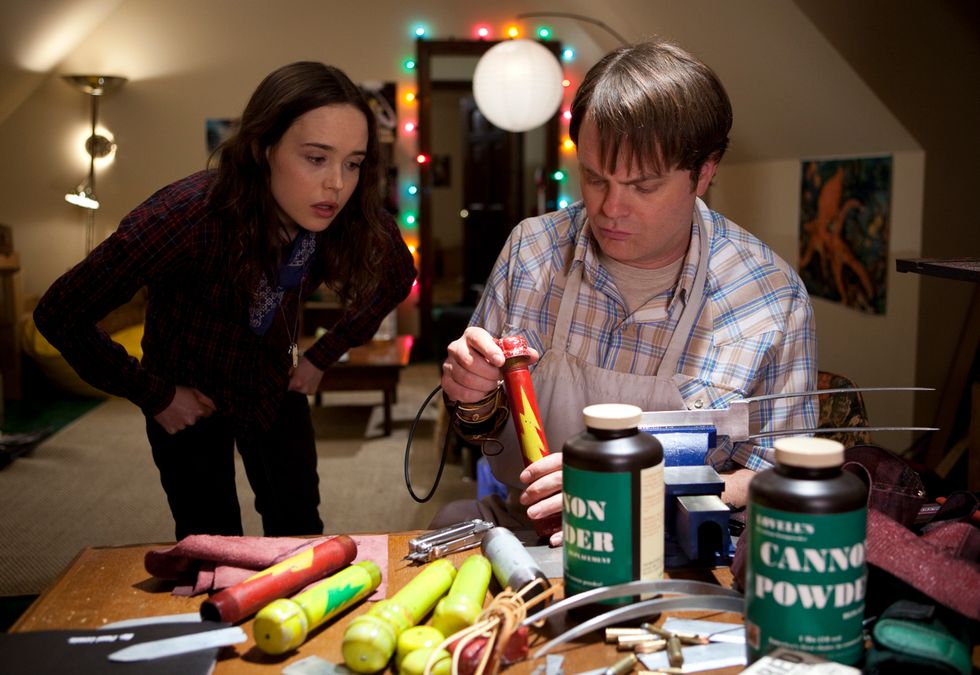 To Wilson, the key to playing Frank was not to keep the character at arm's length, holding his wild-eyed sincerity up to the ridicule it sometimes seems to deserve, but to embrace his motivations, which are basically noble.

"The best comedy comes from playing it straight in the most absurd situations, and the comedy I like least is the stuff that's so checked out, tongue-in-cheek and above it all that you don't care about the characters," he says. "As an actor, I like to transform into characters and tell stories, and that requires a genuine, full-time commitment.

"I felt from the beginning that I needed to paint Frank sympathetically and allow the audience to feel for him as they go on his journey. He does some really fucked-up stuff – he's bashing people with a wrench for cutting in front of him in a movie line. He's so inappropriate in so many ways, but I needed to play him with as much truth as I could bring and let the audience decide. Is he a sociopath? Is he a hero? That's the debate that makes his story so intriguing, so polarizing."

Super is now playing at the Roxie. For tickets and showtimes, click here. It is also available nationwide via IFC on Demand.