This article originally appeared in California Home + Design.
---
When a young couple (with newborn twin boys!) sought a home that exuded warmth, major San Francisco style, and was also suitable for both casual living and more formal occasions, they called upon the talents of Kendall Wilkinson Design. Kendall gave the couple the comfort they asked for while casting an effortless, glamorous spell over the whole home in SF's beautiful Presidio.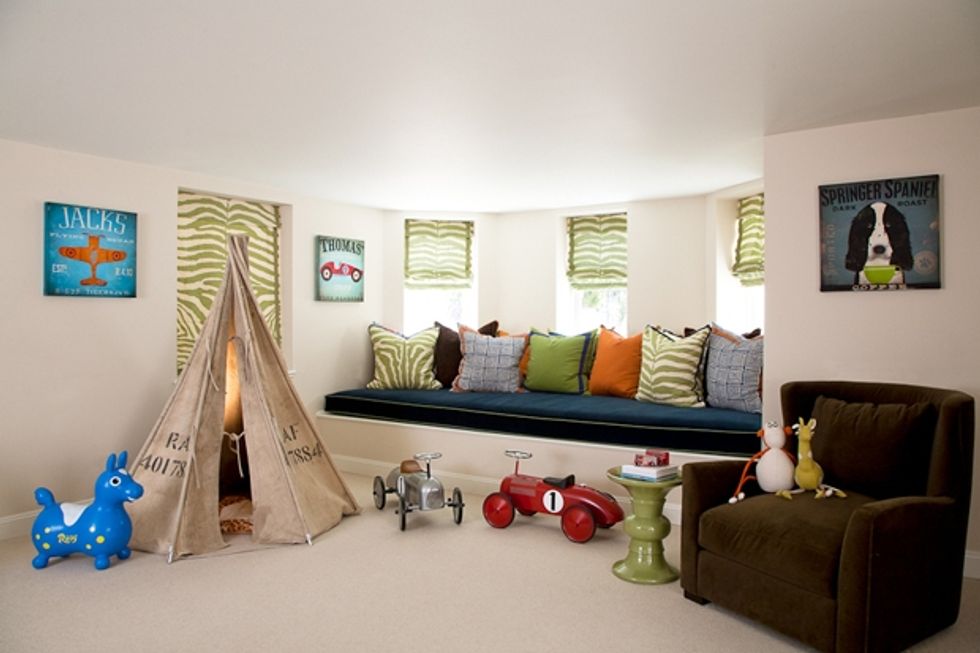 A window seat and tee-pee set the scene for a picture-perfect kids room. Doesn't the suede brown chair look like an amazing place to sit and cozy up with a book?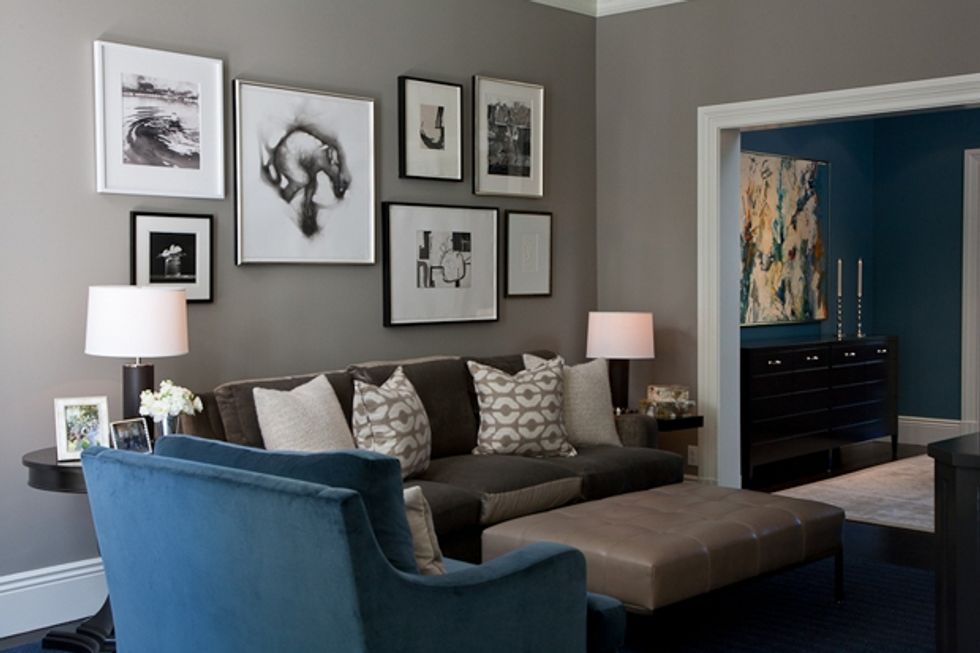 Cross over into the family room, where the bright blue is mirrored again in the suede chairs. The walls are a bit more subdued than the dining room; a pale sepia tone runs around the walls, where a gallery of images are arranged in perfect abstract fashion.