By now, you've probably heard (or commented on) our naming (by blind taste test) of the top 7 burritos in San Francisco.
---
For this week's "Scenes of the City," we turned to a few of San Francisco's burrito joints and taco trucks that make all the magic possible.
All Photos and Copy by Joseph Schell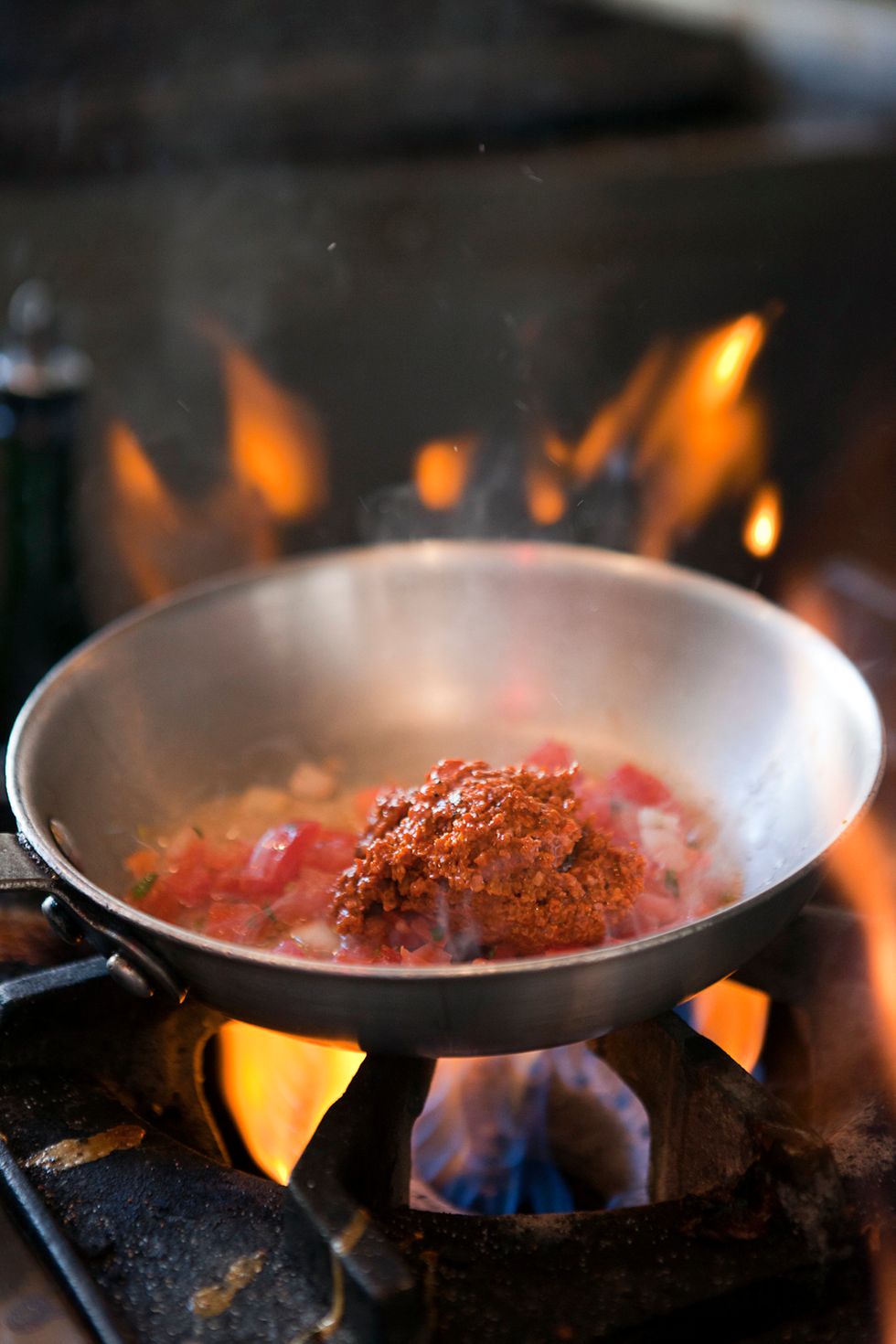 Chorizo, white onion, cilantro and tomato sizzle on the stove top at Papalote in NOPA.
Out on a lunch date at Papalote, these friends chatted over burritos, chips and drinks.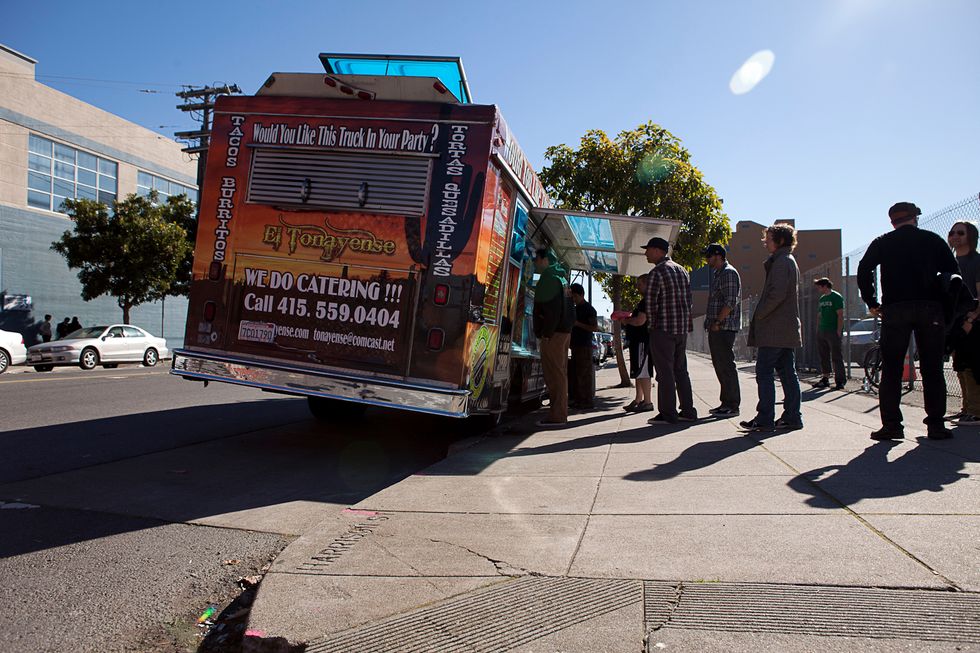 Stretching around the corner, the lunch hour line for El Tonayese was full of hungry and eager mexican food connoisseurs.

Getting the job done at Papalote with the proper condiments.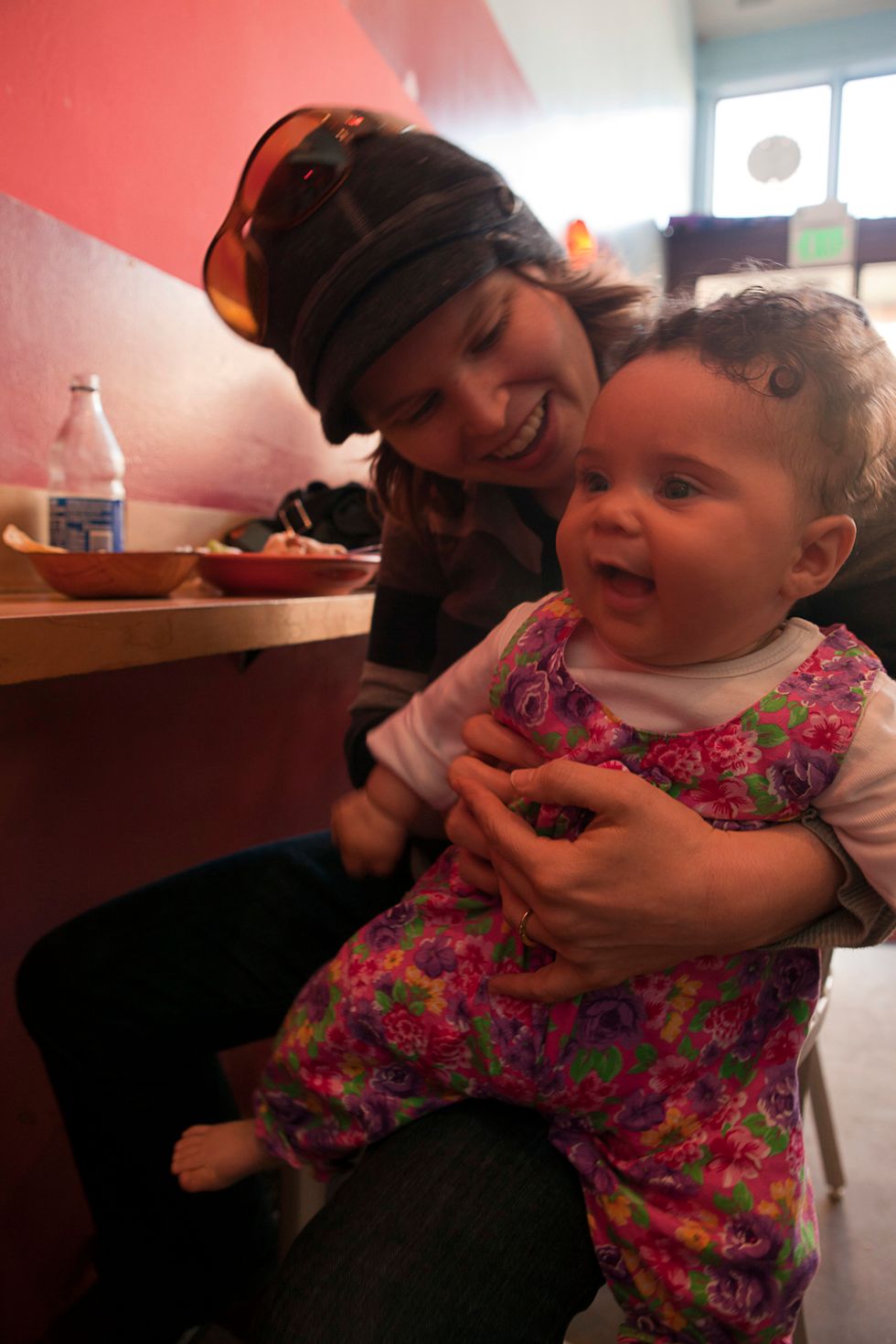 A mother and daughter enjoying the burritos at Papalote on Tuesday afternoon.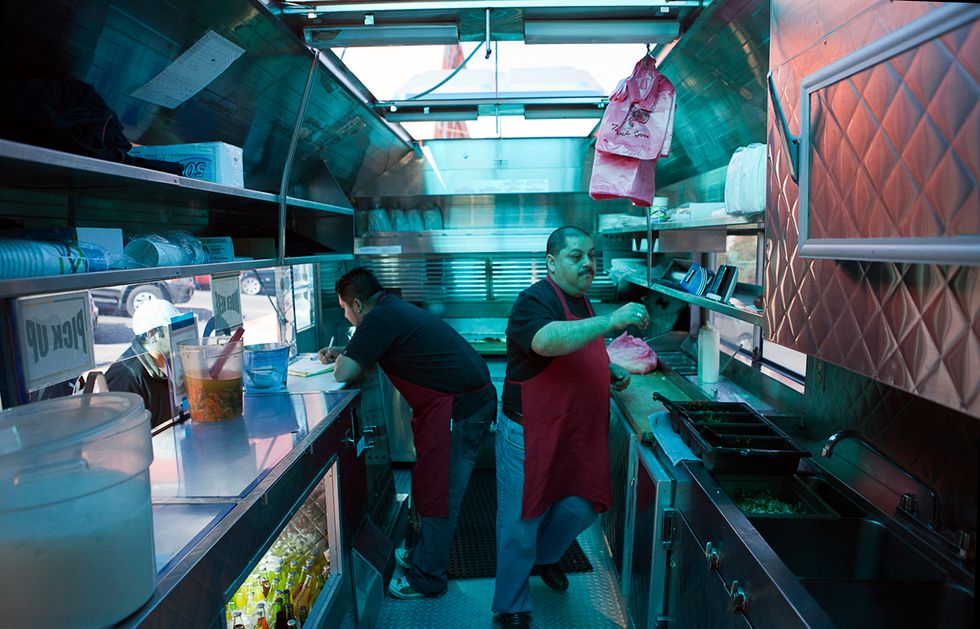 Behind the scenes inside the El Tonayense taco truck.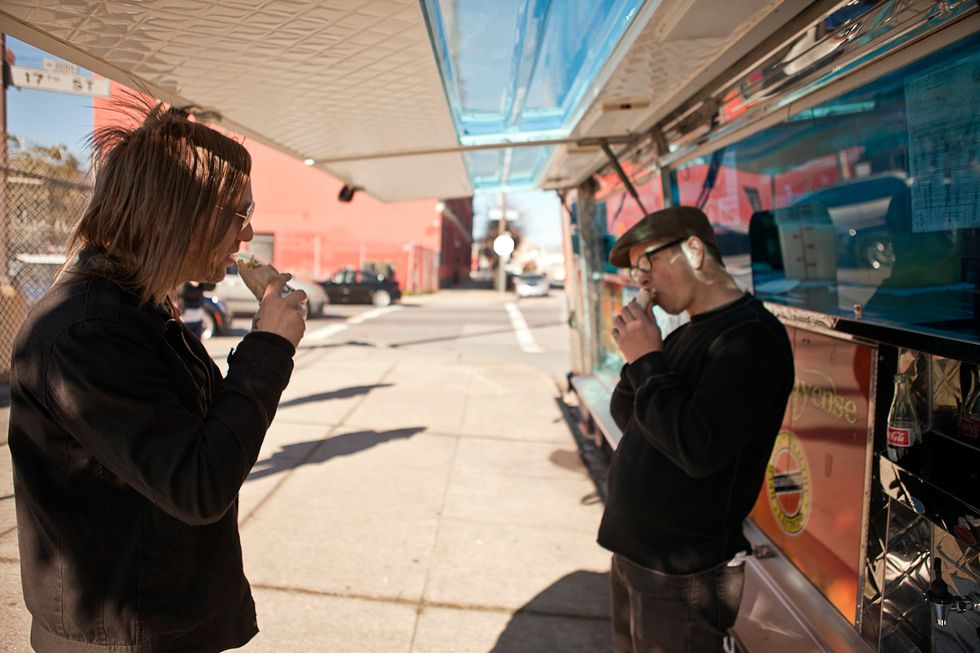 Chowing down on burritos at the El Tonayenese taco truck at 17th and Harrison.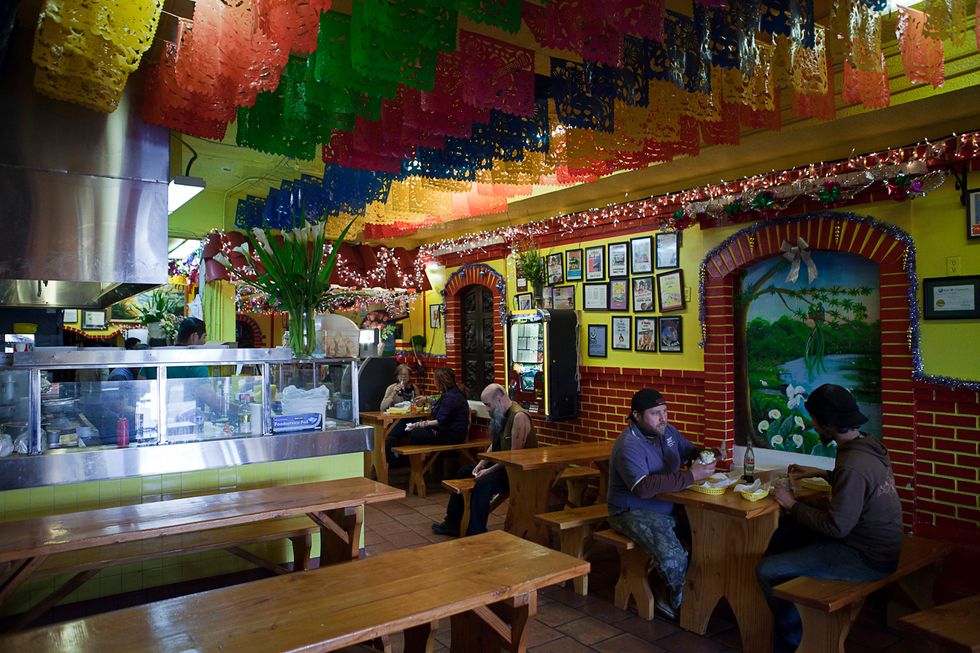 The scene inside Taqueria Cancun at 18th and Mission.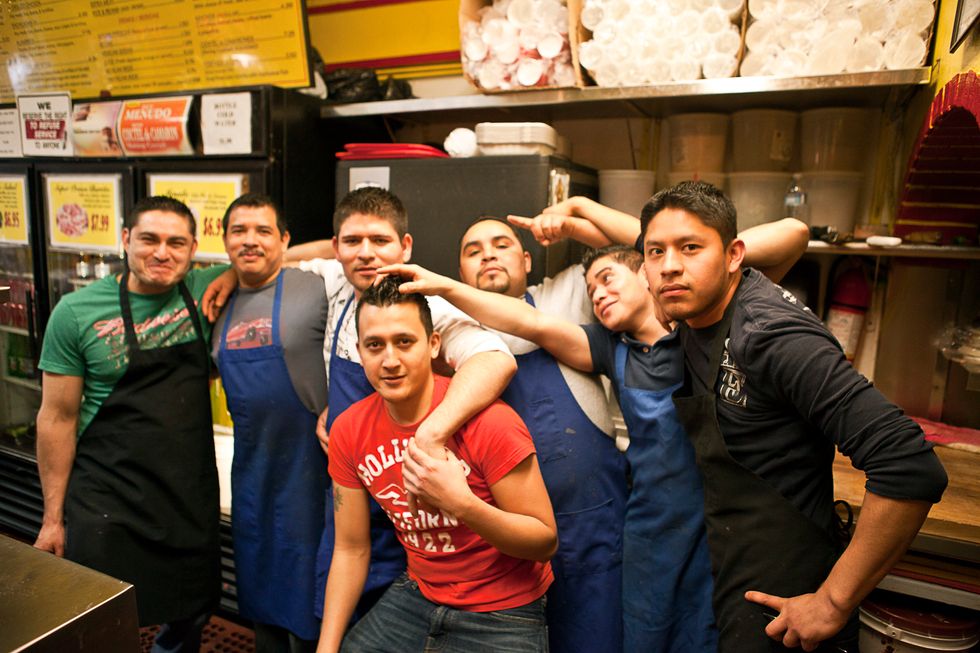 The Taqueria Cancun crew.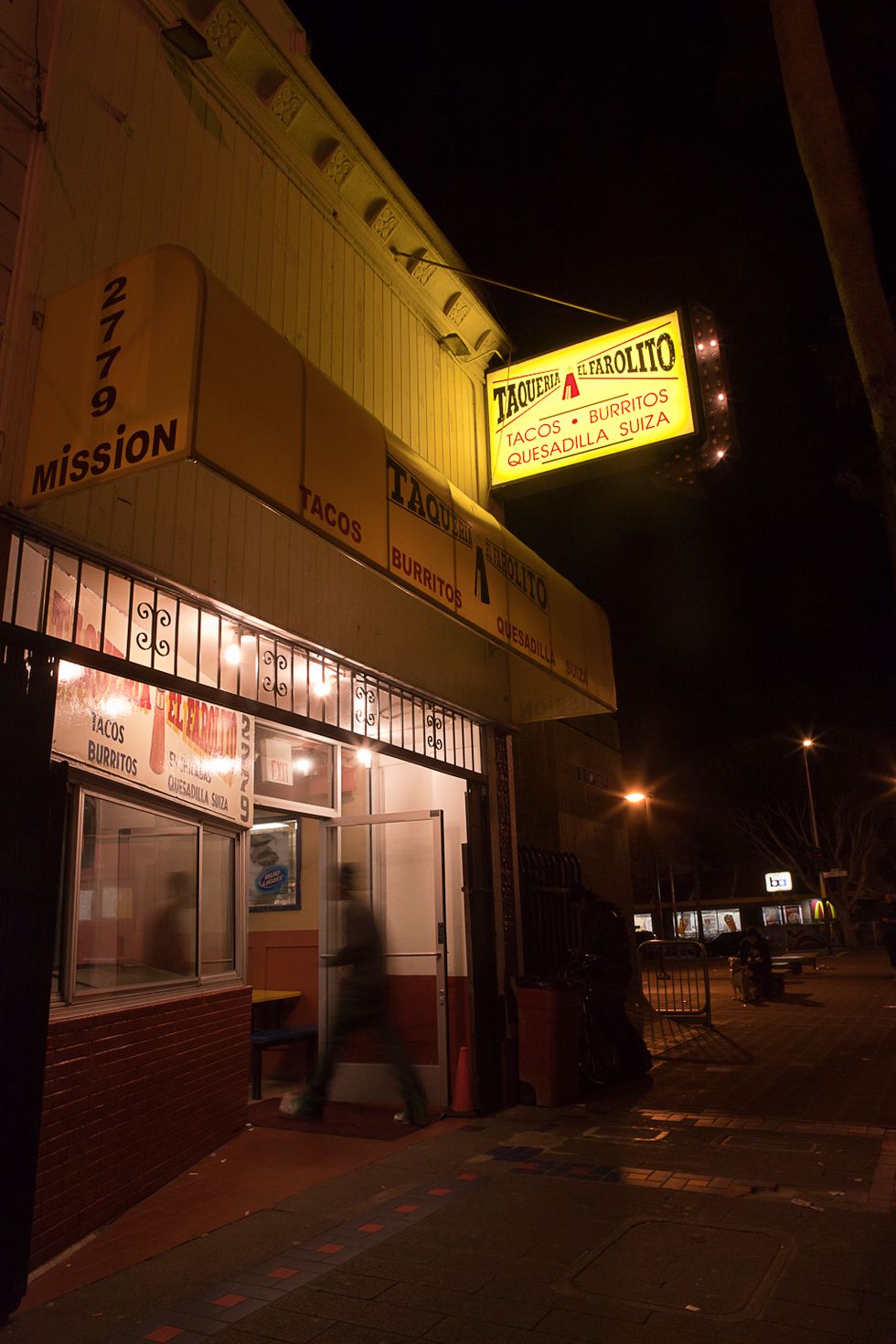 The midnight rush at El Farolito at 24th and Mission.