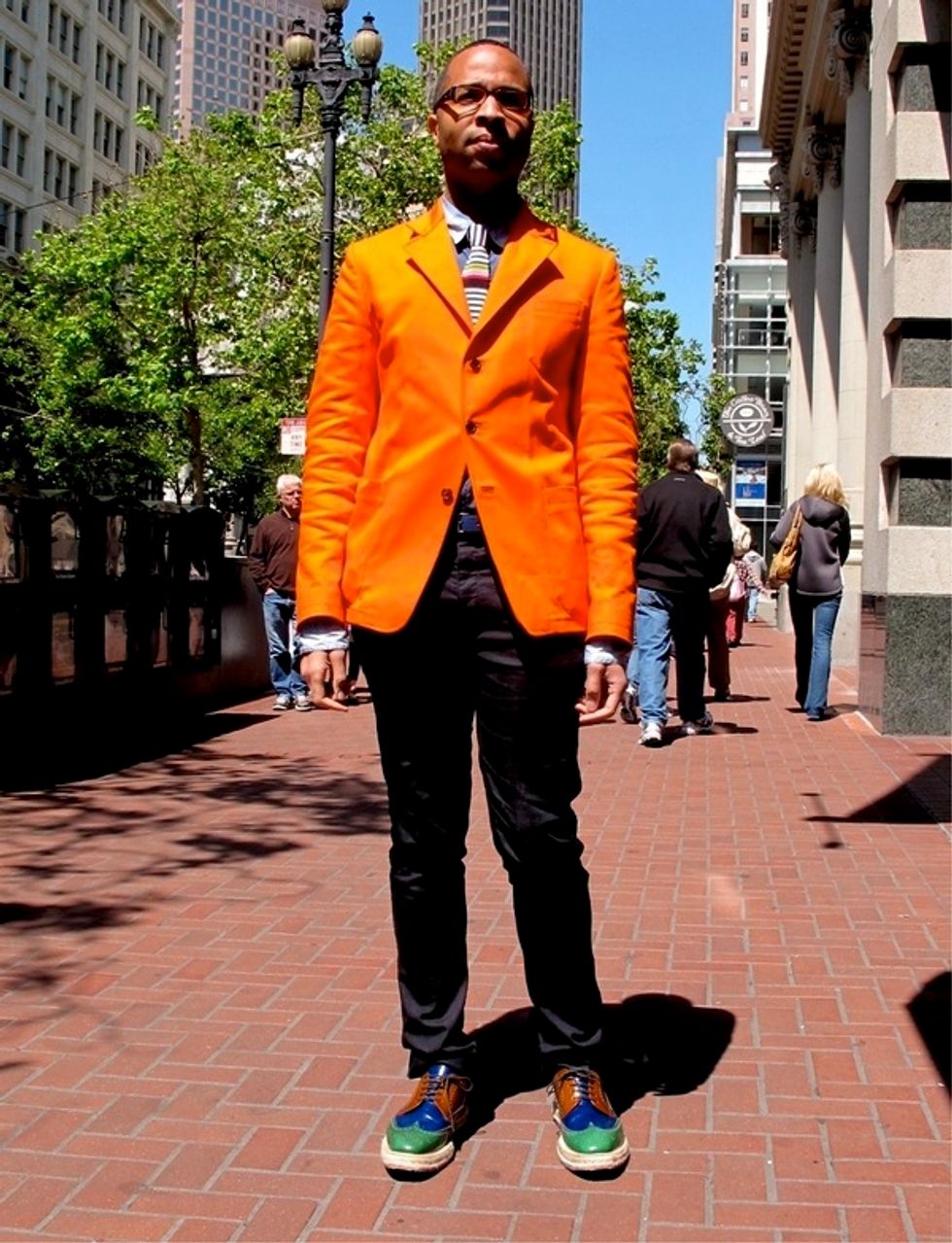 ---
Photos by Lily Ko
Through a storm of Memorial Day shoppers, a swift flash or orange caught my eye. There was Marvin Brooks, a Prada Women's RTW specialist at Neiman Marcus, decked out in Prada, (naturally), and looking oh-so fab. 
What he's wearing:  Tie-dyed dress shirt, striped square-end tie, dark denim jeans, and chunky blue-green-brown oxford-espadrilles, all from Prada. Vivienne Westwood ring purchased in the London VW store, Prada glasses from Glitter Optics, navy belt from Zara.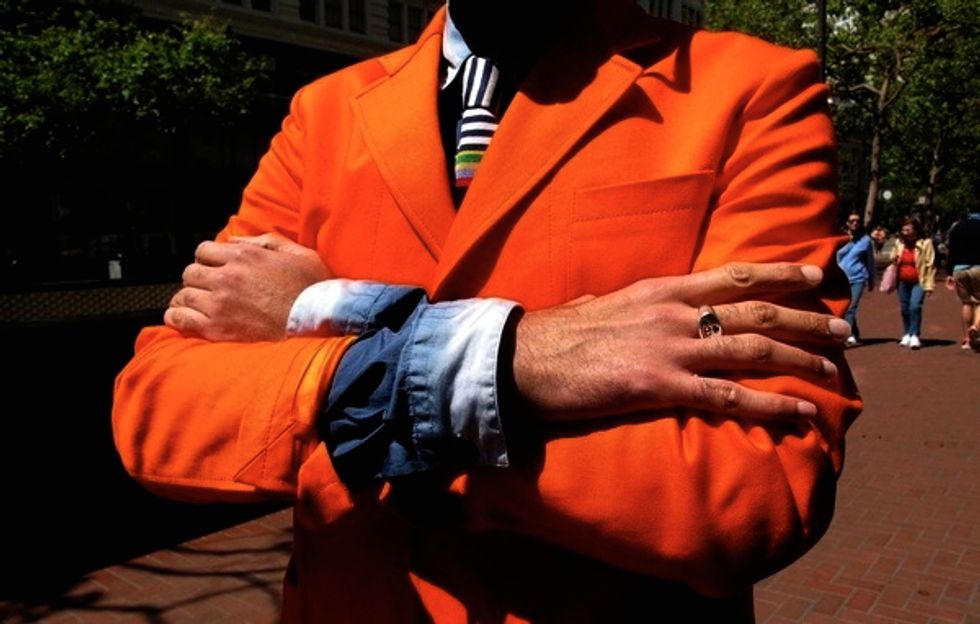 Sure, subtle is great and less can be more, but I'm always blown away when a busy mix of prints and textures really works. Just check out that upscale tie-dye -- very cool.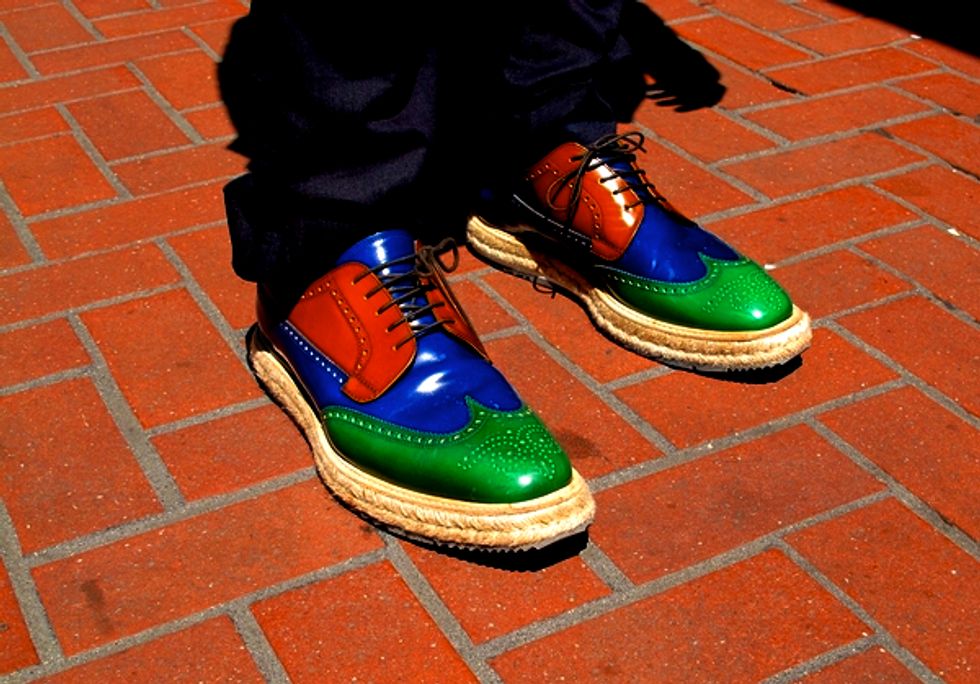 Since walking down the Prada runway, the fashion world has been manic over these babies. I must admit, I was conflicted at first, but the playful design, amazing shape and fun color combos have grown on me. I'm a fan.
7 Style Questions for Marvin:
1. What is one style rule you live by?
I shop to create outfits with clothing I already own.
2. What are your thoughts on SF fashion?
Overall, I think we are really safe here. I love to see when people take risks!
3. Where are the most fashionable people in SF?
I went dancing at the Holy Cow in SOMA last weekend -- there were so many fashionable people! I also love people watching in my neighborhood, Hayes Valley.
4. What article of clothing can you not live without?
I can't imagine life without my denim Prada suit from this Spring. 
5. What's your biggest fashion peeve?
A beautiful dress paired with a horrible shoe. You can have the ugliest dress, but the accessories can save it!
6. What inspires the way you dress? 
I have always been extremely forward when it comes to color. The style of Hamish Bowles is inspirational, brilliant and impeccable.
7. Who are listening to right now? 
Kylie Minogue. I grew up listening to her and I just can't get her out of my iPod! Her Aphrodite album is amazing, and last week's concert was incredible.
Lily Ko (lily.7x7 @ gmail.com) studied fashion design and merchandising at Central Saint Martins and the Academy of Art University. In addition to writing for 7x7, Lily is an editor at SF Station, works as a freelance stylist and covers food, fashion and fun on her blog, Curated SF.