Hit the streets for an urban art crawl.
---
INTELLECTUAL PROPERTY
Who: Brian Barneclo, assisted by R.B. Morris III

What: At 600 feet across, this hieroglyphic work is the largest mural in San Francisco, finished in September 2011 after three years of planning, $55,000 in funding from Intersection for the Arts, and two weeks of actual painting. A visual representation of interconnectedness and the scientific process of "systems thinking"—how things work together within a larger whole—the Systems Mural Project was inspired by the writings of famous intellectuals including Alan Watts, Carl Jung, and Bruce Lipton.
Where: Seventh and Townsend streets on the Crescent Cove Apartments building (SoMa)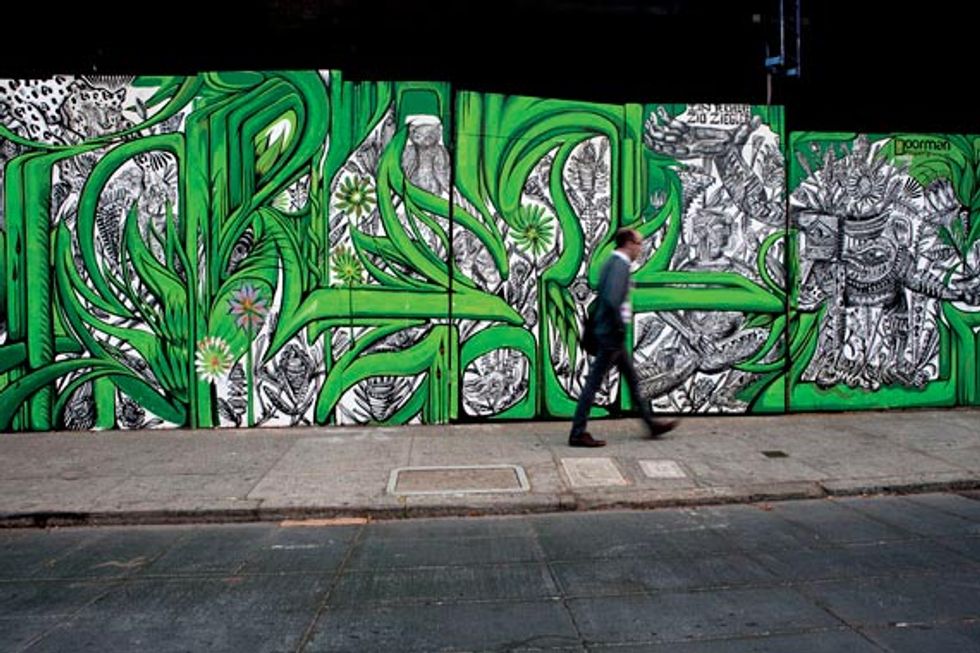 SUBLIMINAL MESSAGING
Who: Ian Ross and Zio Ziegler

What: Commissioned by Doorman Property Management 
for its soon-to-open residence at 435 Duboce Ave., this 
intricate mural completed this past July intertwines imagery 
of tribes people, jungle animals, and fantastical flora with small messages about the building, such as "unparalleled access to transit and parks," hidden in the flourishes.
Where: 435 Duboce Avenue (Duboce Triangle)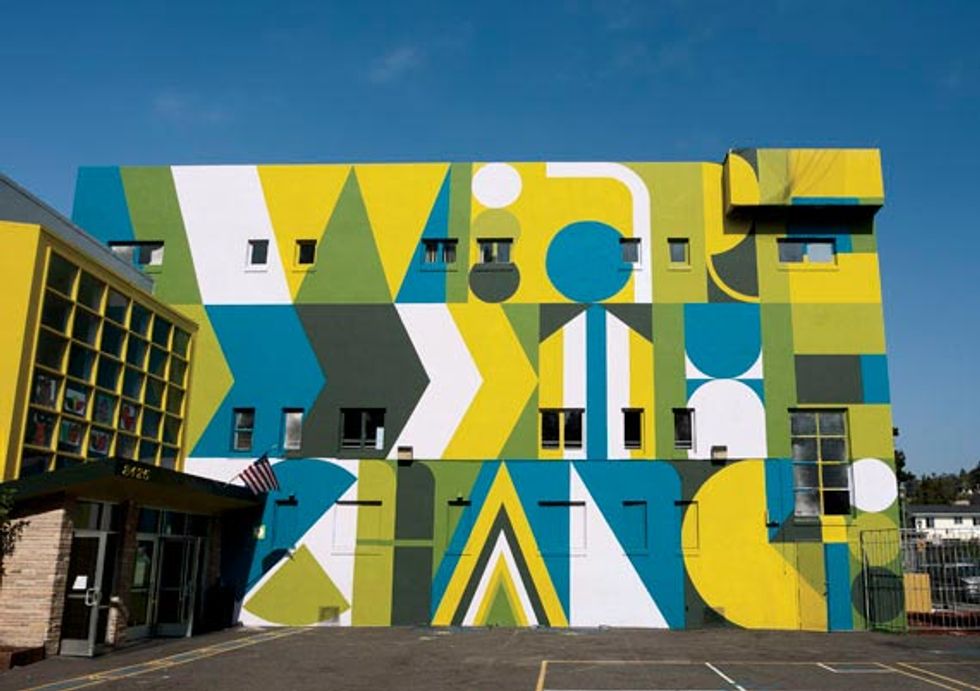 KIDS INCORPORATED
Who:
Project Color Corps
What: Founded by Laura Guido-Clark in 2011, the nonprofit Project Color Corps aims to bring optimism to inner-city neighborhoods through vibrant art with positive messaging. We Are The Change is the group's pilot project, completed on the wall of an Oakland school this past August. A joint effort by Guido-Clark, Craig Clark of San Francisco-based Tolleson Design, and area volunteers, the mural's happy shades hope to inspire and empower children living in a blighted part of town while en route to class.
Where: E.C. Reems Academy (Oakland)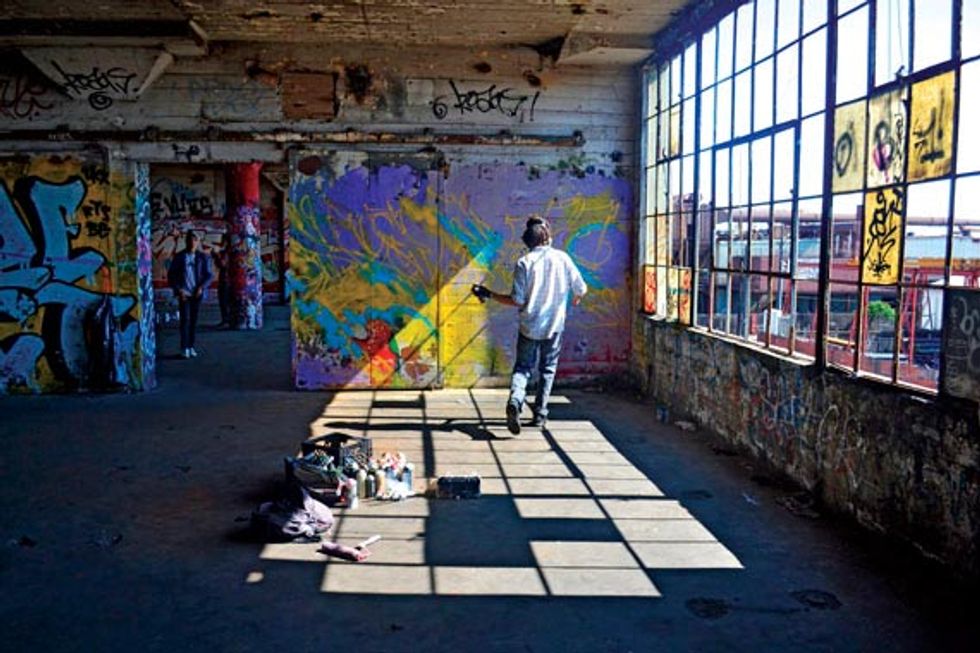 TEAM EFFORT
Who: Endless Canvas graffiti blog

What: Opened in September, Special Delivery is a pop-up street art museum that spans 36,000 square feet over three stories of abandoned warehouse. For now, its walls are constantly morphing with the work of more than 80 West Coast graffiti artists, including an untitled piece by Oakland-based Devote (pictured). But when the building becomes an office in the next year or so, only select murals will be saved and displayed post-renovation.
Where: The Carbon Warehouse (Berkeley)
This article was published in 7x7's November issue. Click here to subscribe.