After five years of business, Sonoma County favorite Healdsburg Shed has announced that it will close at the end of this year, shuttering the doors to their one-of-a-kind, farming-focused marketplace on December 31st.
Shed's innovative, multi-use space features a café, market selling curated goods—think cookbooks, pantry provisions, housewares, and gardening tools—an educational events space, and the country's first-ever fermentation bar which was popular for its shrubs—tonics made from vinegars, fresh herbs, and seasonal fruits that were an ode to a once-common refresher among thirsty farmers.
---
Founders, co-owners, and longtime Healdsburg locals Doug Lipton and Cindy Daniel point to a drop in business following the 2017 Wine Country wildfires as their reason for closing. While Healdsburg was not in the direct path of the fires, local businesses have weathered the after-effects all the same. Online sales remain strong, so Shed will live on via the Internet, offering their proprietary Pantry line, goods, and educational content.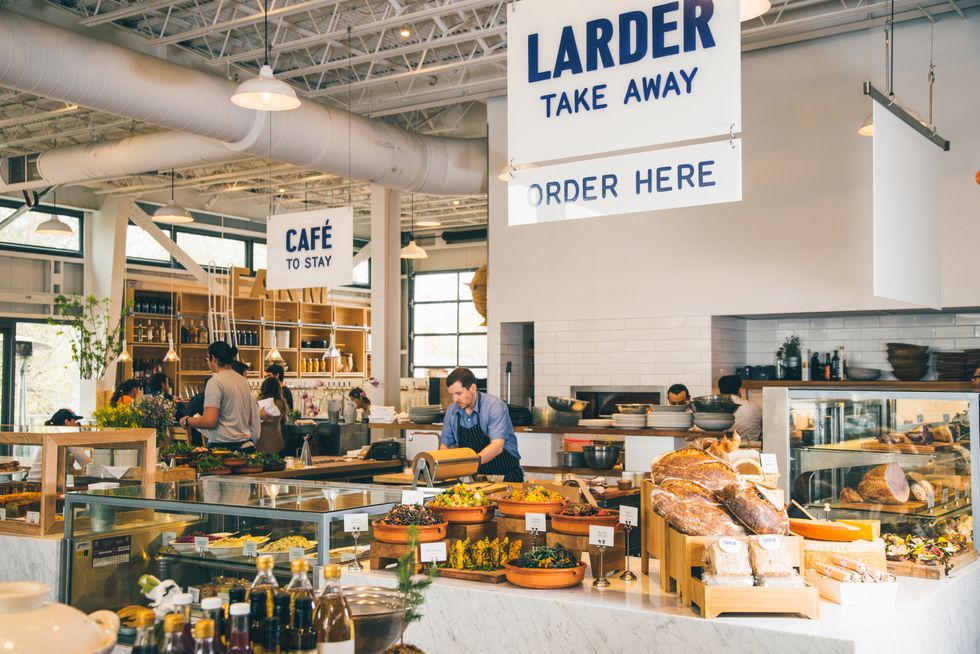 (Courtesy of Healdsburg Shed)
When it opened in 2013, Shed quickly became a Sonoma County icon, leading the charge in the sustainability movement that pushes for locally grown, organic, and quality produce. Shed is a modern-day celebration of the region's deep agricultural roots and, during its short but impactful run, has supported the local farming community in a myriad of ways. The majority of Shed's produce is grown within 10 miles of the downtown Healdsburg location, and local farmers and producers have always been extended a 10 percent discount on purchases. Now the stunning, award-winning, and sustainably-constructed space will become available to new ownership in 2019.

"We would like to think we were able to create a place that is lively and engaging, and that we were able to help people make the connections between good farming, good cooking, and good eating through our educational programming, our support of local farmers, our cafe, and our commitment to regenerative agriculture," says Lipton. "We look forward to finding a new owner who understands the community that's gathered here and how to carry forward the spirit of Shed."
There's still time to visit Shed one last time, shop for holiday gifts, and stock up on salts, spices, and oils. Shed will also be hosting a series of holiday workshops and events in their upstairs Modern Grange before closing, like Baking Better Holiday Cookies on December 9th; Making Merry, a day of holiday-themed demonstrations, tastings, and classes on December 15th; and a Winter Solstice Meditative Walk on December 21st.
// Healdsburg Shed, 24 North St. (Healdsburg),
healdsburgshed.com