The days may be longer, but spring is not officially sprung until March 20. The San Francisco Bay Area never minds that and kicks off celebratory nature events early. From high art floral installations to educational eco-gardening to Brazil, this spring will surely be another beautiful one.
---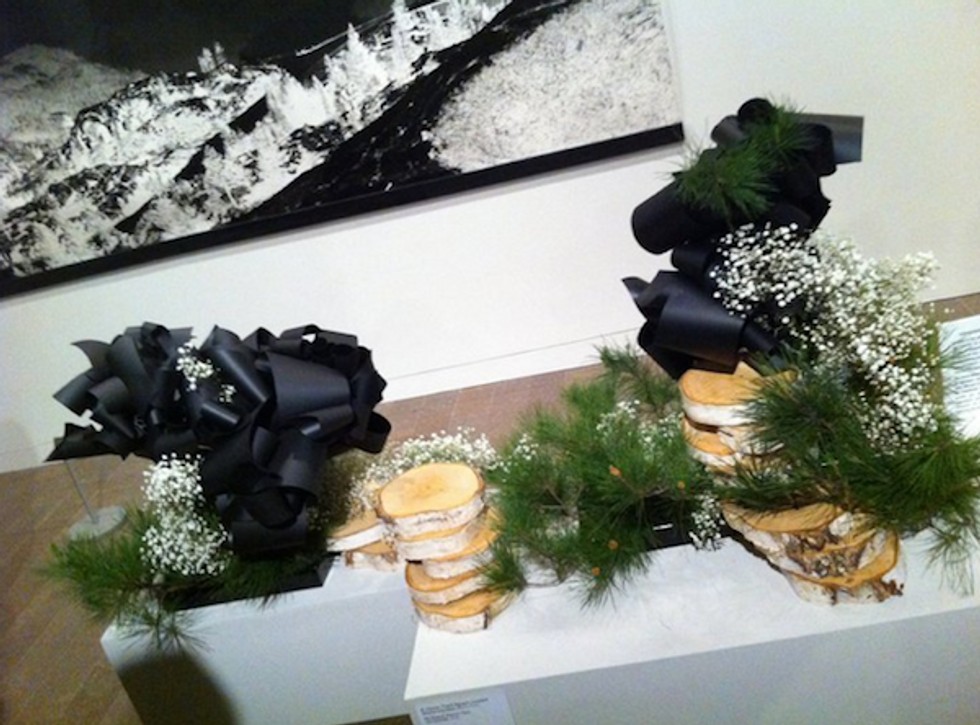 The flower season kicks off with artistic blooms at the de Young Museum's Bouquets to Art where 150 of the Bay Area's most acclaimed floral designers draw inspiration from the museum's permanent collections. Starting today, this is one exhibit you want to visit early, for the artwork tends to wilt later in the week. Luncheons and afternoon teas Wednesday and Thursday can be arranged, call 415.750.3504 to make reservations.
San Francisco Flower & Garden Show, March 21-25
San Mateo Event Center, 1346 Saratoga Dr., San Mateo

It's a trek, but you can make a day out of this annual floral marketplace. The largest garden festival in the western US, this year the show focuses on the eco-movement with "Gardens for a Green Earth." The best of the Bay's designers and flora and fauna experts will produce twenty full-sized garden installations. All the while, you can learn about innovative, environmentally friendly gardening techniques. Owner of Fort Mason's Greens restaurant, Annie Sommerville, is one of the speakers, along with Wendy Johnson of Green Gulch Farms, and Ahmad Hassan of DIY Network's "Yard Crashers."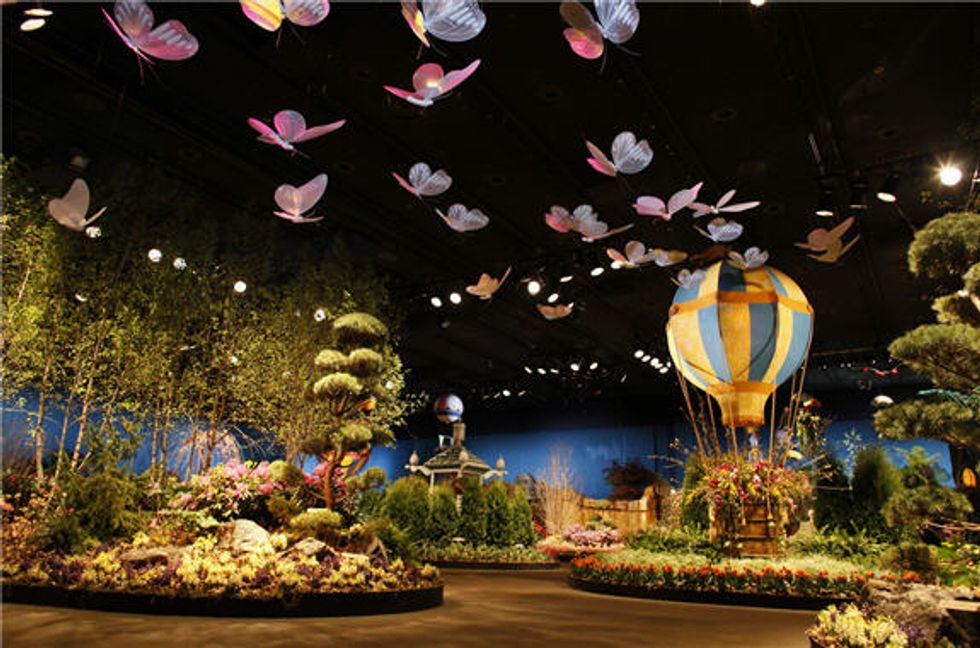 Macy's Flower Show "Brasil: Gardens in Paradise," March 25-April 7
In its 66th year, the Macy's Union Square welcomes spring with their flower, plant and tree extravaganza. For two weeks, stop by for an exotic whiff where the country's most renowned floral designers will draw upon Brazil for inspiration. From dense Amazon rainforests to colorful cities to colonial and modern architecture and tropical landscapes, the Macy's Flower Show breathes new life into the city's center.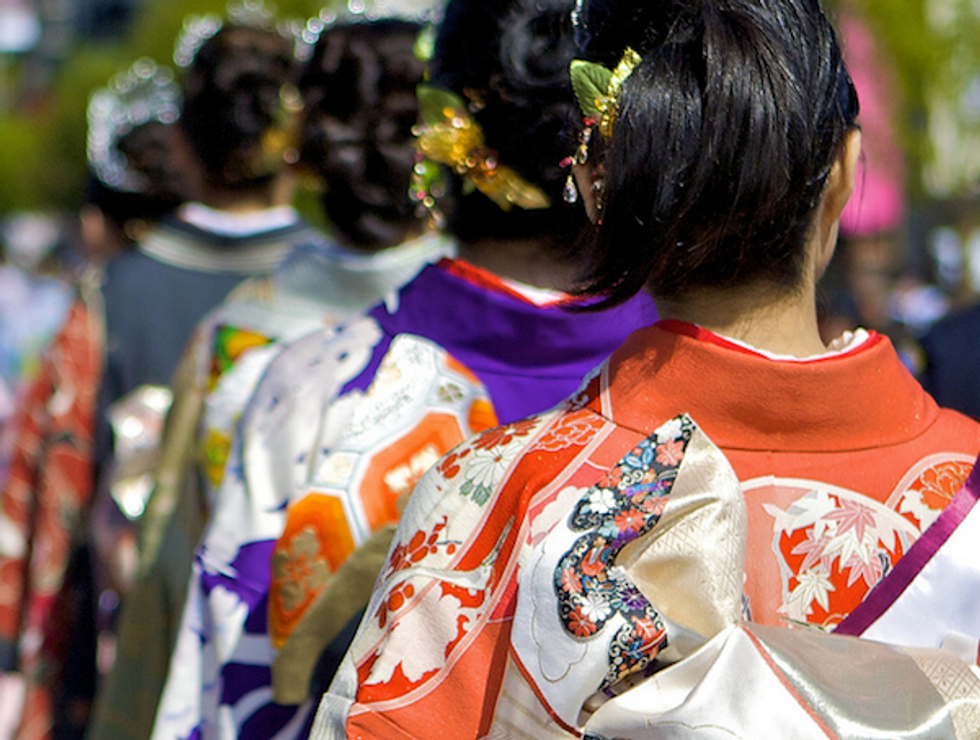 Northern California Cherry Blossom Festival, April 14-15 and 21-22
For two April weekends, Japantown goes full bloom for the Cherry Blossom Festival. A tribute to the color and grace of Japanese culture and the Japanese-American community, every year the festival concludes with the grand parade on the last Sunday, April 22. Until then, roam the food bazaar, shop traditional arts and crafts featuring ikebana (Japanese flower arranging) and bonsai trees, and witness Japanese dancers, martial artists and taiko drummers.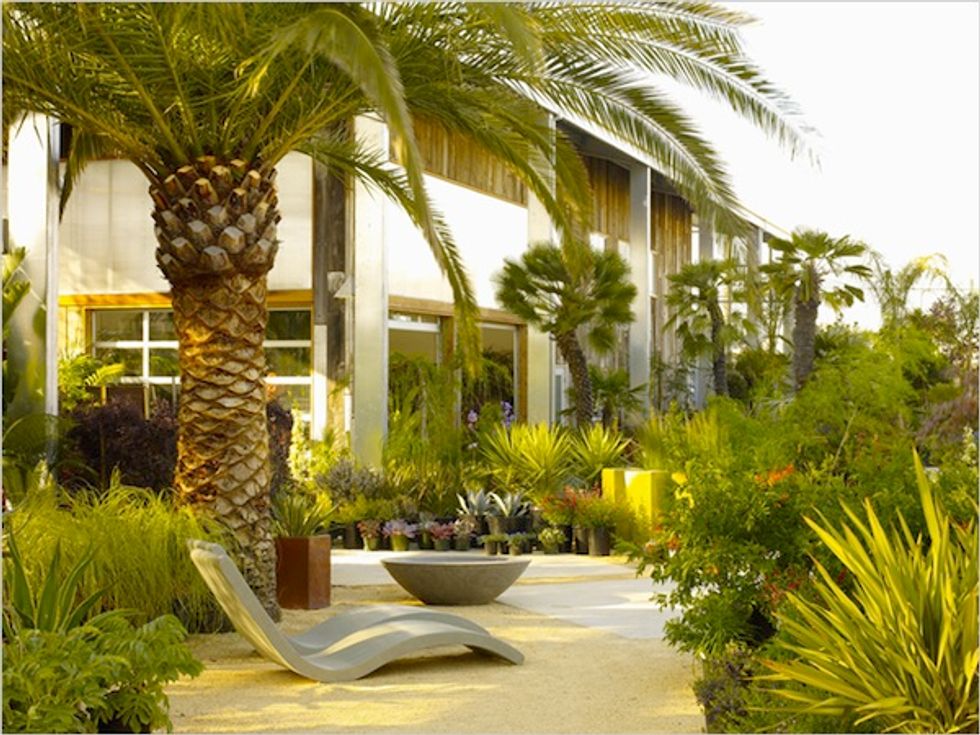 (Flora Grubb Gardens)
For those seeking a spontaneous floral adventure, explore the city and the greater Bay's perennial favorites:
At Golden Gate Park, find tulip heaven in the Queen Wilhelmina Gardens and a romantic afternoon exploring the Japanese Tea Garden. San Francisco's Botanical Garden and the Conservatory of Flowers are classic SF institutions while the lesser known California Academy of Sciences living roof is home to 1.7 million native plants. SOMA's San Francisco Flower Market is open to the public Monday through Saturday 10AM to 3PM where branches of forsythia, perfect tulips and flowering plum blossoms can be consumed. Hunters Point houses a gem of a gardening shop, Flora Grubb Gardens, where Instagrams of the rusted car flower pot can be snapped and live gifts can be found. For something sleepy, Berkeley's Rose Garden will lead to a winding road East Bay escape...and bountiful city views.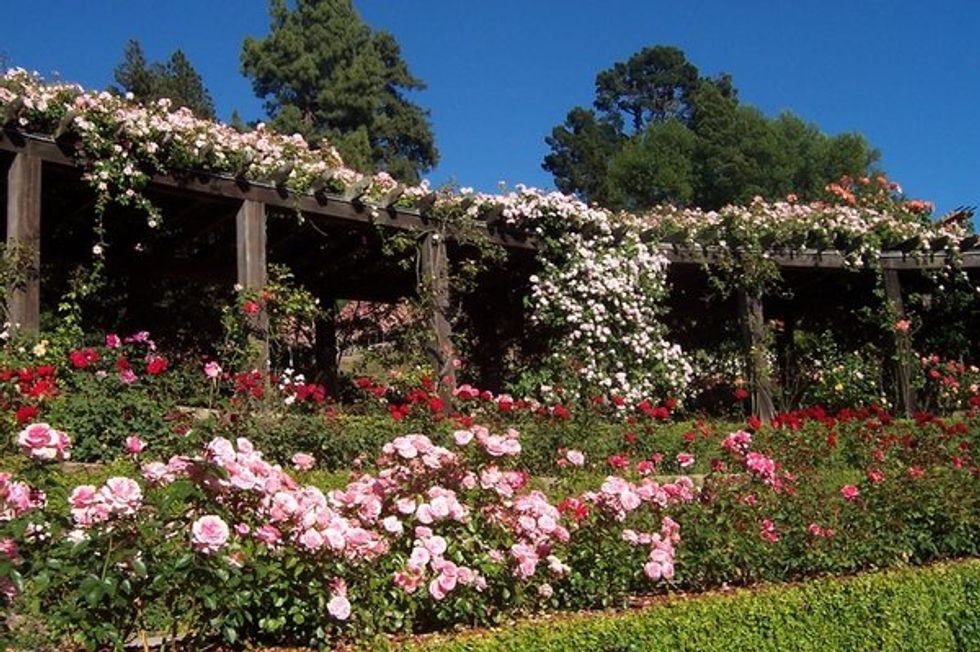 Sam Durbin (sami.7x7@gmail.com) is a California lifestyle writer who honed her blogging skills as Editor of FabSugar.com. Sam graduated from The Fashion Institute of Technology, and also writes for 7x7 Magazine and Gilt City.