Between Grizzly Bear, Nine Inch Nails, Phoenix and . . . Hall & Oates, there's a lot that can't be missed Outside Lands 2013. But everyone needs a respite from the massive outdoor crowds (and the frigid San Francisco summer weather), and for that, there's the Heineken Dome: an indoor stage featuring nothing but DJs who'll get your feet moving and your heart pumping. Read on to find out which five Dome acts you can't miss during the three-day Outside Lands extravaganza.
---
FRIDAY, AUGUST 9
THE PLUMP DJs – 4 - 5:30 PM
The Plump DJs are somewhat inaccurately named, since they're actually two fairly svelte Brits, but their sound is plump indeed: They're the foremost progenitors of a thick, wobbly, bass-heavy breaks sound that borrows equally from old-school rave, techno, electro, and classic drum 'n bass. The Plump DJs' talent lies in their ability to take the heaviest elements of the aforementioned genres and smooth them out accessibly, keeping the groove at the forefront, making their music easy to jam to, easy to dance to, and easy to enjoy whether you're a dancefloor first-timer or a seasoned aficionado. 
SATURDAY, AUGUST 10
DJ SAM SPIEGEL (N.A.S.A.) – 3 - 4:30 PM
Try as we might, our city simply isn't The Big Apple. It's possible, however, that that will all change during Sam Spiegel's DJ set on Saturday: Sam is the brother of Spike Jonze, whom you may know as that professional cool dude who moonlights as a skater and film director, and as such, his claim to fame as a DJ is simply knowing everyone who's everyone and throwing parties that they all come to. While his set on Saturday probably isn't going to be filled to the brim with people like Terry Richardson, Chloe Sevigny, and Kate Upton, it will be filled with glossy, up-tempo dance pop and laid-back house music, and who knows–you might just run into Karen O while you're there.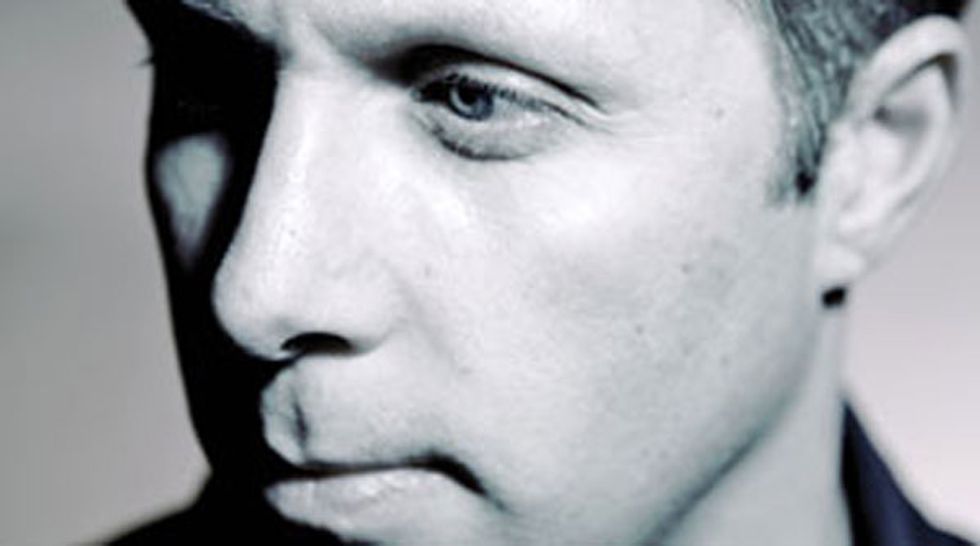 Krafty Kuts
KRAFTY KUTS – 6 - 8 PM
Believe it or not, Krafty Kuts is actually the name of a world-renowned DJ and not a children's construction-paper workbook, but have faith — the Brighton-based DJ is a master of breaks, with sets that fuse funk, electro, hip-hop, and rolling beats into something else altogether. His sound harks back to that late-90s big-beat era when the Prodigy, Chemical Brothers, and Crystal Method were making waves in America. In a way, it's unabashedly retro, but it's also undeniably fun. If you've ever dreamed of dancing your face off to the soundtrack of an impossibly perfect 90s movie, Krafty Kuts will be the place to be. 
SUNDAY, AUGUST 11
GENE FARRIS – 4:30 - 6 PM
Sunday at 4:30, the house music aficionados will be out in full force for Gene Farris. This Chicago-born DJ is one of the oldest of the old school, getting his start way back in the mid-90s working alongside another house all-star and San Francisco favorite, Cajmere a.k.a. Green Velvet. Farris is a practitioner of the classic Chicago house sound: Disco-influenced, funky, and sexy, he'll assuredly be bringing out some of the classic cuts alongside newer jams and his own productions. For folks who aren't intimately familiar with house music, Farris' set will offer a dancing lesson worth experiencing.
DJ PIERRE – 6 - 8 PM
If I had to pick a single Outside Lands DJ set that absolutely could not be missed, it would be this one. DJ Pierre is a true legend, one of house music's most important artists. He and a handful of peers began fiddling with a Roland TB-303 back in the 80s and single-handedly invented what came to be known as "acid house," based around the squelchy, rubbery 303 synthesizer sound. Although Pierre has been out of the loop production-wise for some time, he's been working on new material and will be showcasing that alongside nearly 30 years of acid house and techno history. This year's Outside Lands is filled with legacy acts, and DJ Pierre's legacy looms large over the whole of dance music. Whatever you do, don't miss this.