Hands down, the best dressed boy at Tomales Bay last weekend was 4-month-old Colin Schroeder, turning heads with his baby boat shoes.
---
His proud momma and Google marketing event manager Jenny Schroeder styled Colin in a perfect look for weekend oyster shucking, followed by a stroll on the beach. 
And like any stylish Bay Area baby, Colin had a few extra layers stowed away in his weekend (diaper) bag, ready-to-go for our impromptu photo shoot.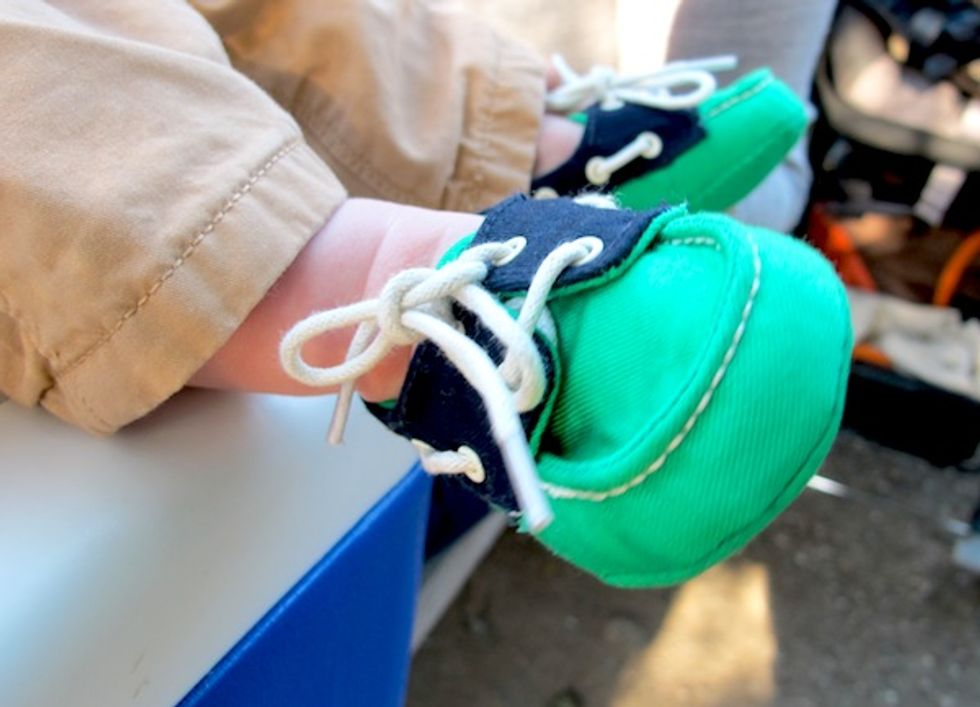 What He Wore: Gap hoodie and boat shoes; Baby Boden pants, purchased from Nordstrom.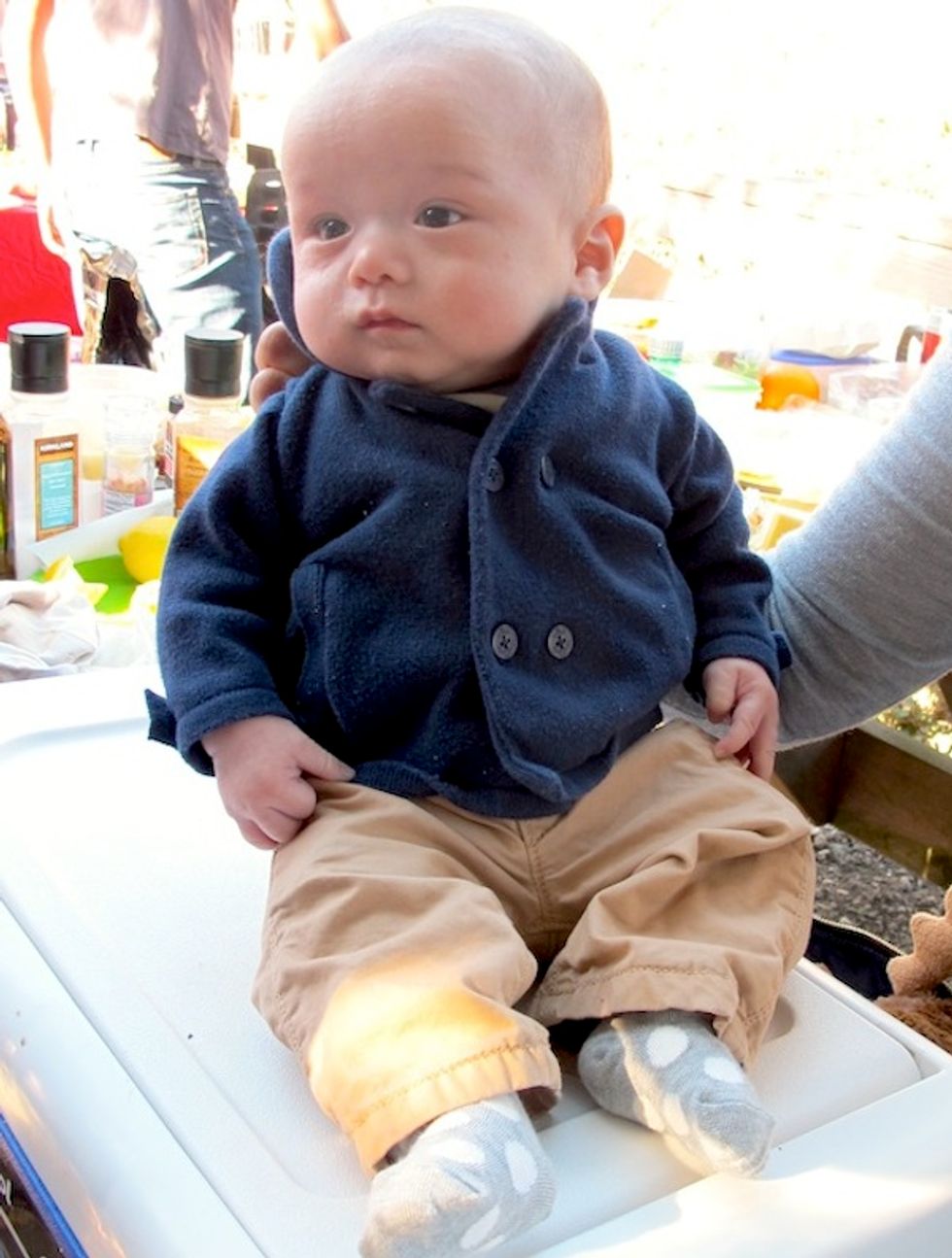 What He Wore: Janie & Jack double breasted cardigan; Happy Socks, purchased from Giggle.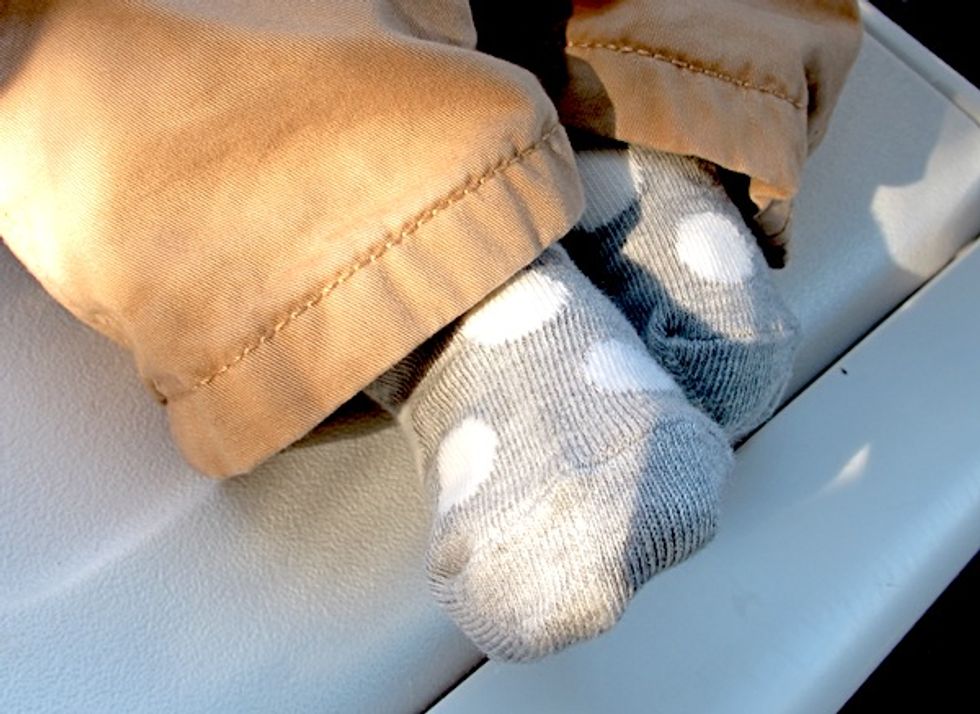 "Colin just started laughing a lot, which has been really fun," said Jenny. "We joke that he is a baby model because he'll be crying and as soon as you take your phone out to take a picture, he stops and poses."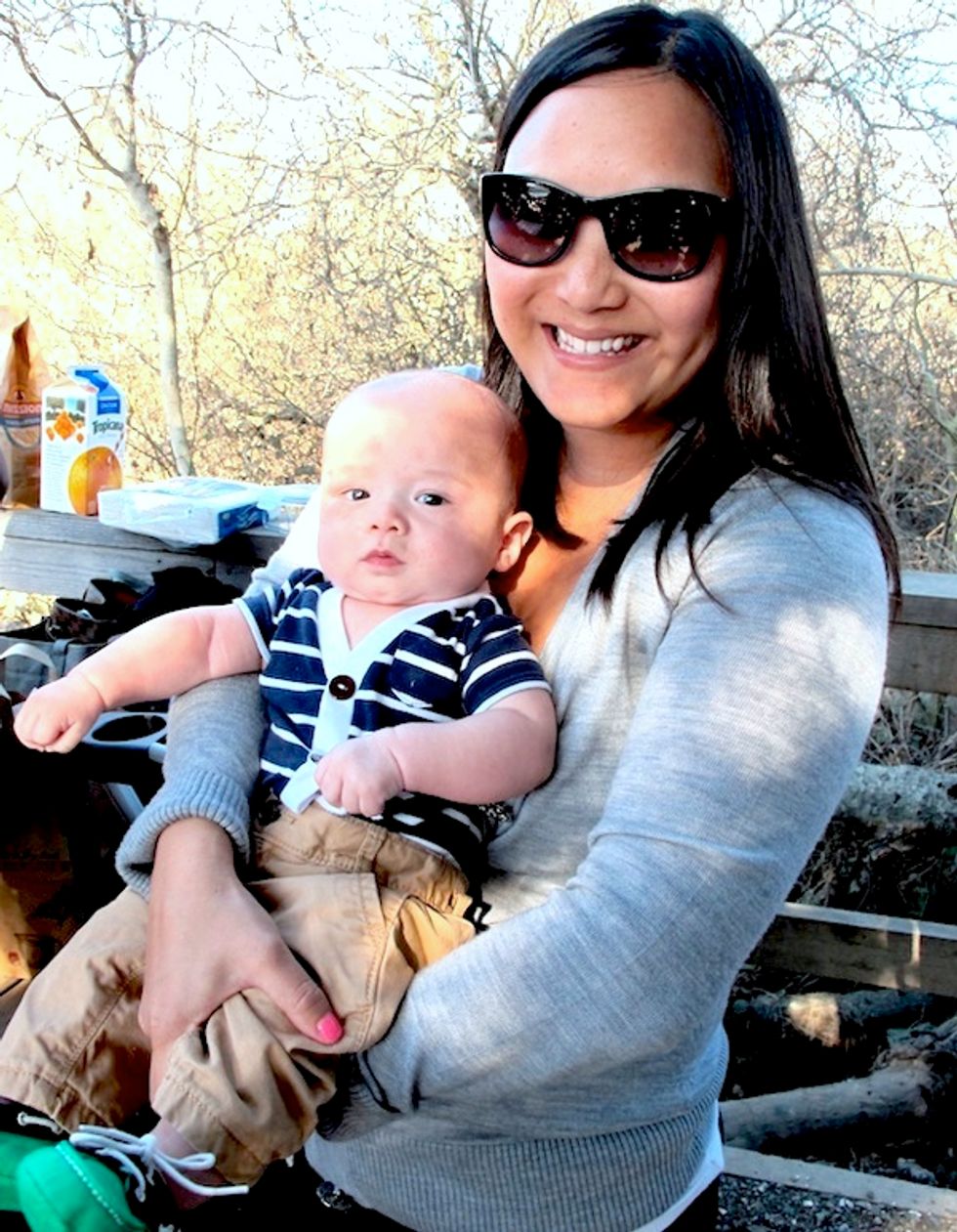 What Colin Wore: Haddon & Co. button-down onesie.
What Jenny Wore: Tory Burch sungalsses; Kate Spade earrings, purchased from Nordstrom.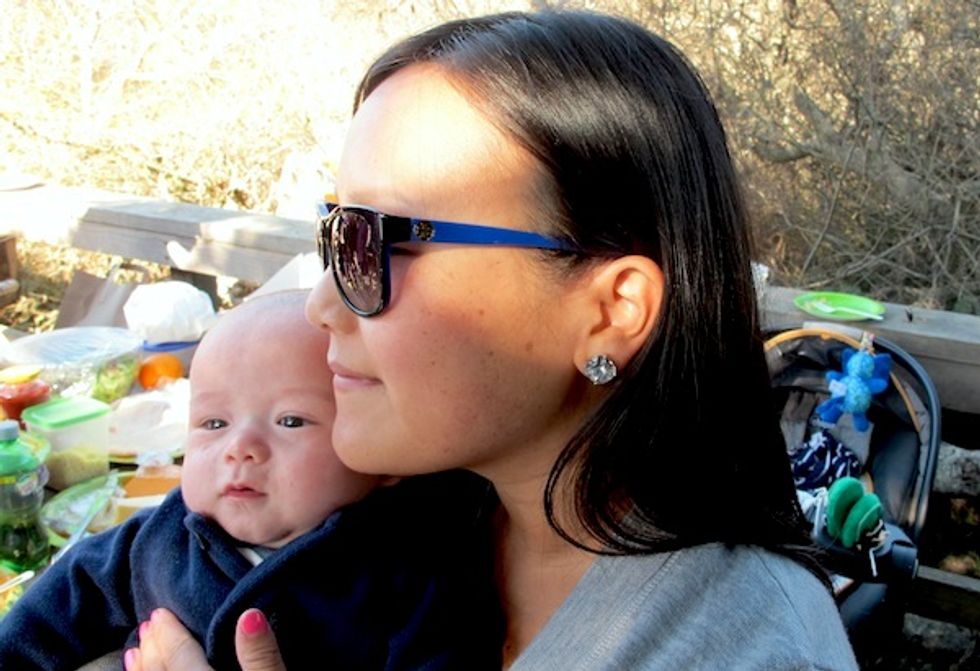 Seven Questions for Jenny & Colin:
1. What are your go-to shops for Colin?
I'm a big fan of Giggle, Sprout SF, Baby Gap, J. Crew Baby, Janie & Jack, Splendid and the Nordstrom children's department for clothes. I've also found some amazing outfits on Gilt. For toys and everyday essentials, Amazon and Target are where it's at. 
2. What are Colin's current favorite things? 
Colin's favorite toy is a moose stuffed animal from his aunt Marie, who lives in Canada. He loves music, too. The "Jammy Jams" Pandora station is constantly on in our house. Who wouldn't love "Mo Money, Mo Problems" in lullaby form? 
3. What are your favorite baby-approved restaurants in SF?
Anywhere loud with enough room for a car seat! We've thrown caution to the wind and ate brunch at Foreign Cinema, an early dinner at Tacolicious and had a few successful lunches at places like Pacific Catch and Plant Organic. We eat a lot of take out! 
4. How has being a mom changes your style? 
While I was pregnant, I lived in my JBrand maternity jeans and bought basics from Gap and ASOS. Cardigans, scarves and long dresses were my go-tos. Now I dress more comfortably -- a lot of long sweaters, button-up shirts and skinny jeans. Although, I will always love wearing heels. 
5. How do you de-stress? 
Never underestimate the power of a good book or good wine.
6.  What baby products do you swear by?
The Honest Company diaper bundles are the best! Quick delivery and great for sensitive baby skin. They also have household essentials (laundry detergent, lotion, etc.) that I love to use. 
7. What would you say are Colin's SF Top 5?
Golden Gate Park, Crissy Field, Lands End, Mt. Tam State Park and Off the Grid.
Lily Ko (lily7x7 @gmail.com) studied fashion design and merchandising at Central Saint Martins and the Academy of Art University. In addition to writing for 7x7, Lily is on the creative team at Pottery Barn, and works as a freelance stylist, writer, and designer.