Last week, in search of something fresh and fun, we explored the ultra-modern New People plaza in Japantown. There, we found Sou Sou boutique manager, Chinatsu Komori, representing her brand – head to toe.
---
Chinatsu, a Kobe, Japanese native, describes her style philosophy as, "color with pop pattern." We definitely saw both in her look, and loved her slouchy silhouette as well.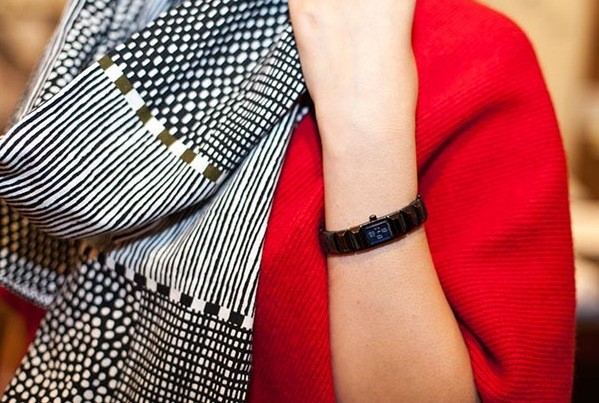 What she wore:  Red double v-neck sweater, printed scarf, printed high-waist pants, cuffed sneakers, and printed bag by Sou Sou, Black bracelet watch, gift.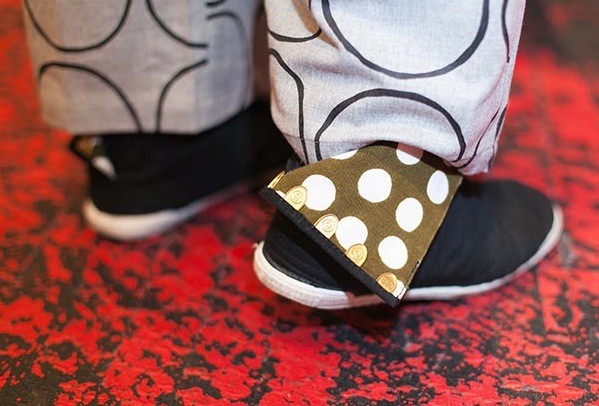 Seven Style Questions for Chinatsu:
1.  Where do you shop in SF?
Sou Sou, Gravel & Gold, and General Store for clothing. Zinc Details for gift items. 
2.  What's on your wish list?
A house and puppy! 
3.  What's in your bag?
iPhone, whatever book I'm reading, my cosmetics purse, Pocky Yogi Tea. 
4.  What's the biggest difference between SF and Japanese fashion?
I think the biggest difference is how men dress. I think American men tend to dress more conservative and practical, whereas Japanese men are not afraid to wear more feminine looking designs – even the straight guys. 
5.  What products do you swear by?
I love Kiehl's and bareMinerals products. 
6.  If you had to choose, great clothing, or great shoes? 
Tough question. I would say great clothing with high quality materials. 
7.  What's your SF Top 5?
-Enjoying the best cinnamon toast and cup of coffee at Trouble Coffee in the Outer Sunset.
-Ferry Building Farmers Market for fresh fruit.
-The strawberry pie at Mission Pie.
-SFMOMA for exciting exhibitions.
-Bi-Rite ice cream on hot days. 
Lily Ko (lily7x7 @gmail.com) studied fashion design and merchandising at Central Saint Martins and the Academy of Art University. In addition to writing for 7x7, Lily is on the creative team at Pottery Barn, and works as a freelance stylist, writer, and designer.