For this year's Turkey Day, don't let your view be of your grandmother's wallpaper or the back end of the honeyed ham. How would you and your family like to enjoy Thanksgiving while looking at the blue water of Lake Tahoe, or the snow-covered slopes of the Sierra Nevada? This year, several restaurants and resorts are offering some impressive holiday fixins' with a great view included.



---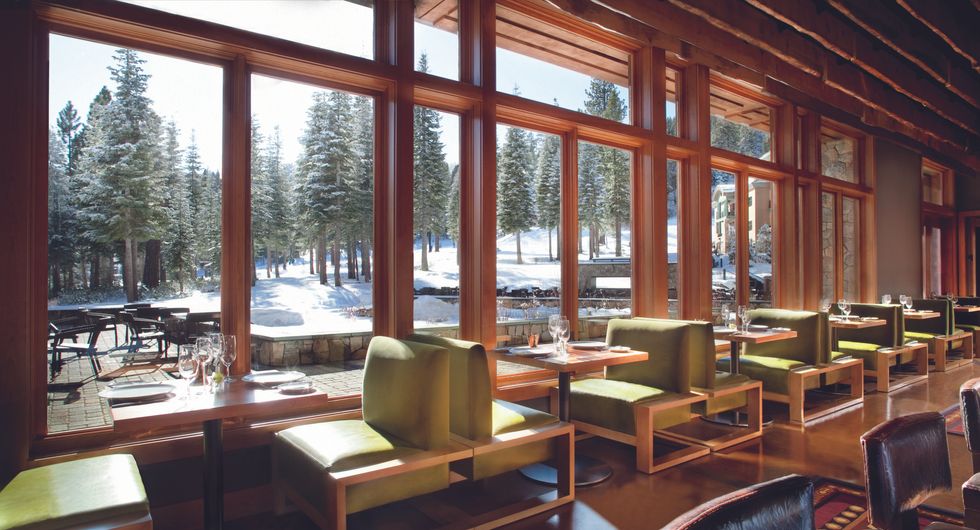 Thanksgiving at the Ritz-Carlton Lake Tahoe

I recently returned from a lunch at Manzanita at the Ritz-Carlton at Northstar and the locally sourced, organic food there is seriously delicious. The Winter Squash Porridge appetizer is like breakfast and dessert wrapped up into one dish. If you want to enjoy the same fall bounty, there will be several Thanksgiving events at the Ritz. On November 27, drinks and live music will be held in The Living Room where you can curl up near the fireplace before enjoying either the Thanksgiving Harvest Buffet in the Ballroom or the Thanksgiving Dinner in the Manzanita restaurant, both on November 28. The Harvest Buffet will feature a hand-carved roast turkey and a honey glazed ham, a chilled seafood display, cornbread stuffing and an assortment of local baby greens, charcuterie, handmade pastas and seasonally inspired desserts. The cost for the buffet is $85 for adults and $35 for children ages 4-10. The Manzanita dinner will be a seasonal inspiration created by Chef Jeremy Grossman. The cost will be $95 per person or $130 with optional wine pairings. Advanced reservations are required for both events.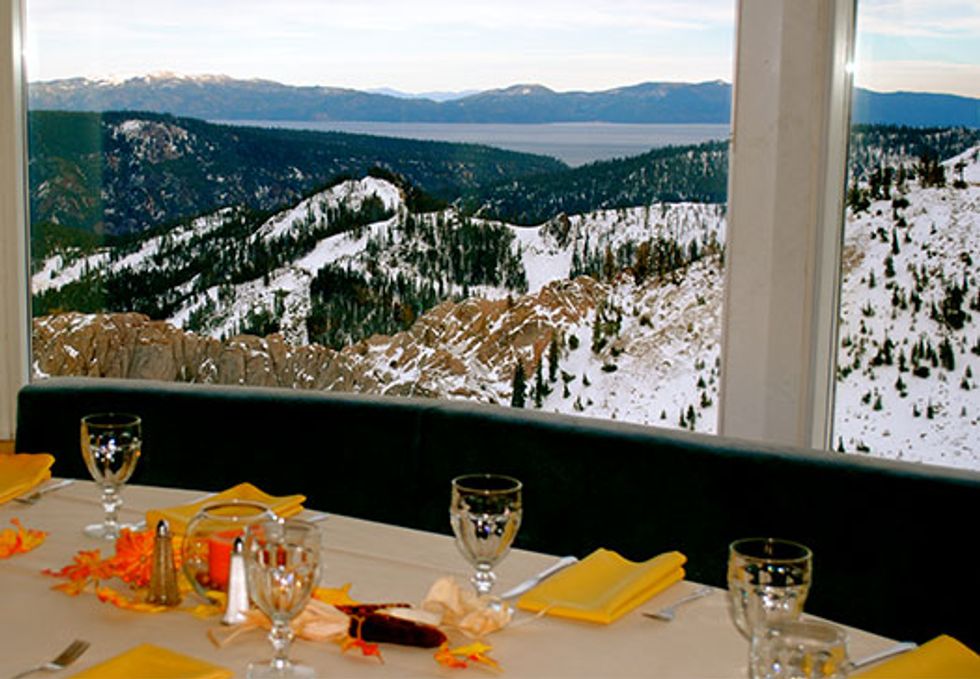 Thanksgiving Dinner at Squaw Valley's High Camp

Get a tryptophan high at 8,200 feet. High Camp has incredible views of Lake Tahoe and the Thanksgiving dinner will be served at The Terrace restaurant at 1 p.m. and 4 p.m. on November 28. The price of $39 for adults and $29 for children includes sage roasted turkey with herbed gravy, honey roasted ham with orange glaze, garlic mashed potatoes, sweet potatoes, herbed stuffing, homemade cranberries, greens, salad and apple and pumpkin pie. Reservations are required and the cost does not include the Aerial Tram ticket from the village to High Camp.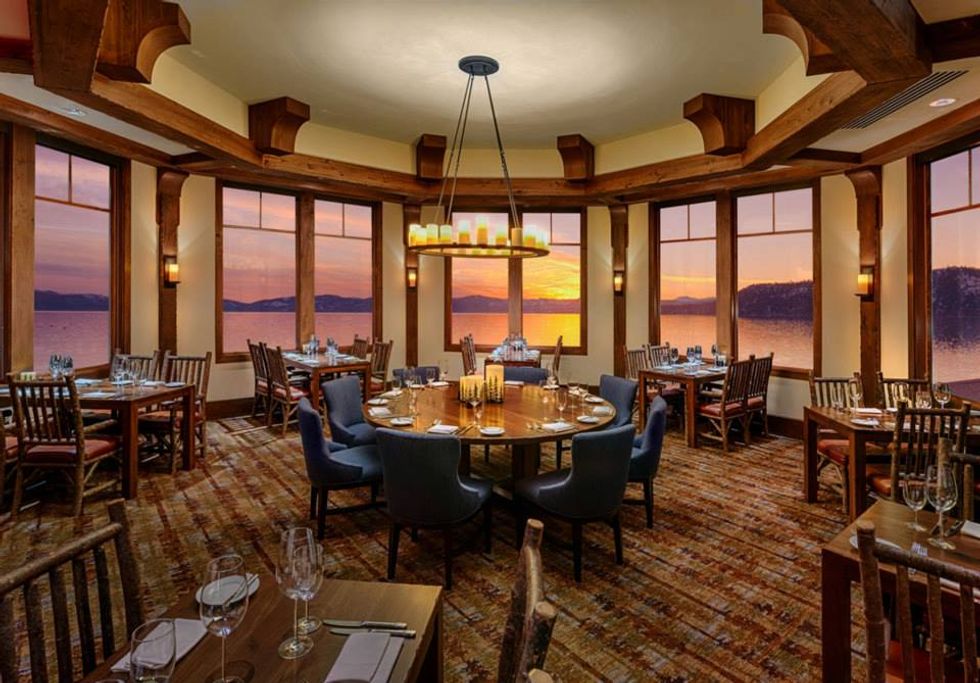 Thanksgiving Dinner Buffet at the Hyatt's Lone Eagle Grille

The Lone Eagle Grille at the Hyatt Regency Lake Tahoe has some of the best views of the lake and the North Shore. During this impressive November 28 buffet by Chef Shane Hammett, the entire family can fill up on prime rib, turkey with sage stuffing, various cheeses from the Bay Area, cured meats, Truckee Sourdough Bread and rolls, a seafood bar with king crab legs, oysters, shrimp, mussels, smoked salmon, various salads and greens, and two specialty dishes: Braised Niman Ranch Pork Belly with Garnet Yam Puree with Pickled Napa Cabbage and Blood Orange Gastrique, and Grilled Lamb Tenderloin with Cumin Scented Pearl Pasta, Roasted Red Peppers, Braised Kale and Mint Crème Fraiche.

The event will also feature a pumpkin station with various dishes like Pumpkin Gnocchi with Sage Brown Butter and Red Onion Marmalade, a donut station and a decorate your own cupcake bar. The dinner will be served from 1 p.m. to 8 p.m. and costs $70 per person. Reservations can be made online or guests can call the restaurant.