Our 2016 guide to the best body treatments in the Bay Area is perfect for soothing away your winter doldrums, office-ignited stress, or après-gym soreness.
---
Venik Platza @ Archimedes Banya
Miles from downtown, Archimedes Banya is an urban sanctuary (with a clothing-optional hammam) that offers globally inflected treatments for more adventurous spa-goers. When we're feeling brave, we brace ourselves for traditional Russian treatments like the venikplatza, a light "massage" (read: beating) with birch branches in a hot steam room. For something a little more humane, the Hammam body wash and massage is divine. — Michaela D'Artois // Venik Platza ($30) at Archimedea Banya, 748 Innes Ave. (Bayview), banyasf.com
Bamboo Ginger Fusion Massage @ Claremont Club & Spa
The rooms aren't the only thing that underwent a revamp at the newly renovated Claremont Hotel in Berkeley. Step into the glorious new spa for a 75-minute bamboo ginger fusion massage (offered only from April-June), perfect for soothing away your winter skin using warm bamboo sticks as massage tools with ginger-infused massage oil. You'll leave pink as a newborn babe and just as soft. Make a day of it with a dip in the famous pool (it's where they filmed Mrs. Doubtfire). — Sarah Medina // Bamboo Ginger Fusion Massage at The Claremont Club & Spa, 41 Tunnel Road (Berkeley), fairmont.com
Lymphatic Drainage Massage @ EOS Massage
Michelle Bravo, founder of EOS Massage, has a few gifts to share: She is highly skilled in such divergent practices as lymphatic massage, aromatherapy, and life coaching. With a holistic approach to healing, Bravo whips our minds and muscles into shape in no time with treatments that include decoding our star charts and untangling neck knots. — M.D. // Lymphatic Drainage Massage ($149 for first-time clients) at EOS Massage, 450 Sutter St., Suite 2011 (Union Square), eosmassage.com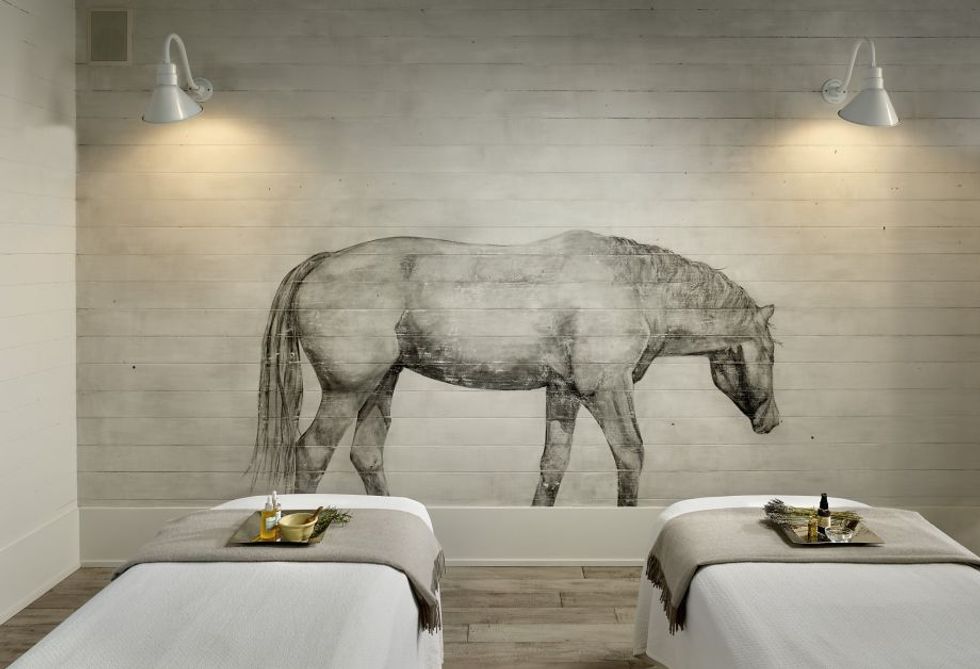 (The farm-to-massage-table treatment menu at the brand new Farmhouse Inn spa incorporates forest honey (a natural anti-inflammatory) and alfalfa hay (rich in vitamin A) from hotel owner Joe Bartolomei's ranch, along with herbs grown in the garden.)
Warming Ginger Honey Massage @ Farmhouse Inn
Fresh off an $8 million renovation by Healdsburg designer Myra Hoefer, the Farmhouse Inn's brand new spa features a farm-to-massage-table treatment menu using local ingredients and herbs grown in the onsite garden. The warming ginger honey massage revitalizes our skin with an anti-inflammatory bee propolis body wrap so sweet we'd almost lick it off. — S.M. // Warming Ginger Honey massage ($160-$235) at Farmhouse Inn, 7871 River Rd. (Russian River), farmhouseinn.com
Purification Body Scrub and Massage @ Imperial Spa
Pain is beauty, and nowhere is this truer than at the Korean-style Imperial Spa, where the vigorous full-body scrubs obliterate dead skin cells (and stimulate circulation) in every bodily nook and cranny. Those of us who can handle it will emerge with perfectly creamy skin, made even smoother with a soothing smattering of oils, cucumber, yogurt, and milk. —M.D. // Purification body scrub and massage ($90) at Imperial Spa, 1875 Geary Blvd. (Pac Heights), imperialdayspa.com
Abhyanga Oil Massage With Shirodhara @ Kabuki Springs & Spa
We like to enhance our immune systems and reduce stress with the Abhyanga oil massage with Shirodhara—the traditional Ayurvedic treatment in which warm essential oil is slowly poured in a continuous stream across the forehead. Unless you're going for that I-just-bathed-in-an-oil-slick look, make no plans for post-treatment revelry. — S.M. // Abhyanga Oil Massage ($125) at Kabuki Springs & Spa, 1750 Geary Blvd. (Japantown), kabukisprings.com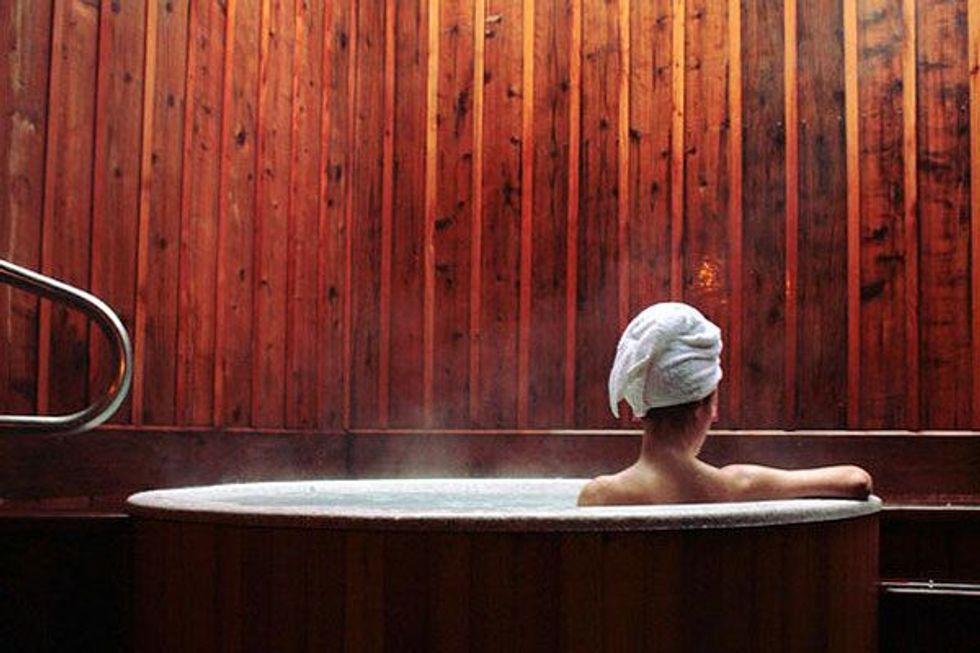 Sauna Session @ Piedmont Springs
For a relaxing afternoon in the Town, head to Piedmont Springs, where you can melt your problems away with a steamy session in one of four private outdoor tubs. To experience the best of both worlds, opt for the combination room, which includes both an outdoor redwood tub and a trip to the sauna room, for a reasonable $22 per hour. —Kristen Haney // Sauna Session ($17) at Piedmont Springs, 3939 Piedmont Ave. (Oakland), piedmontsprings.com
Four-Handed Massage @ International Orange
We love this freshly renovated Pac Heights spa for its Four-Handed Massage, in which not one, but two practitioners use four hands to rub in a myriad of calming aromalicious body balms from local company In Fiore. A finishing heat towel for the shoulders melts away any remaining tension. —Jessica Do // Four-Handed Massage ($325) at International Orange, 2044 Fillmore Street, 2nd Floor (Lower Pac Heights), internationalorange.com
Deep Sleep Ritual @ Nob Hill Spa

Perfect for the everyday insomniac, the Deep Sleep Ritual includes a 50-minute Swedish massage to alleviate our pent-up stress. The spa's integrated body serums and award-winning Deep Relax Oil are just the thing to tip us into deep sedation, giving our muscles the thumbs up to sleep the night (and maybe even the day) away. —J.D. // Deep Sleep Ritual ($125) at Nob Hill Spa, 1075 California St. (Nob Hill), nobhillspa.com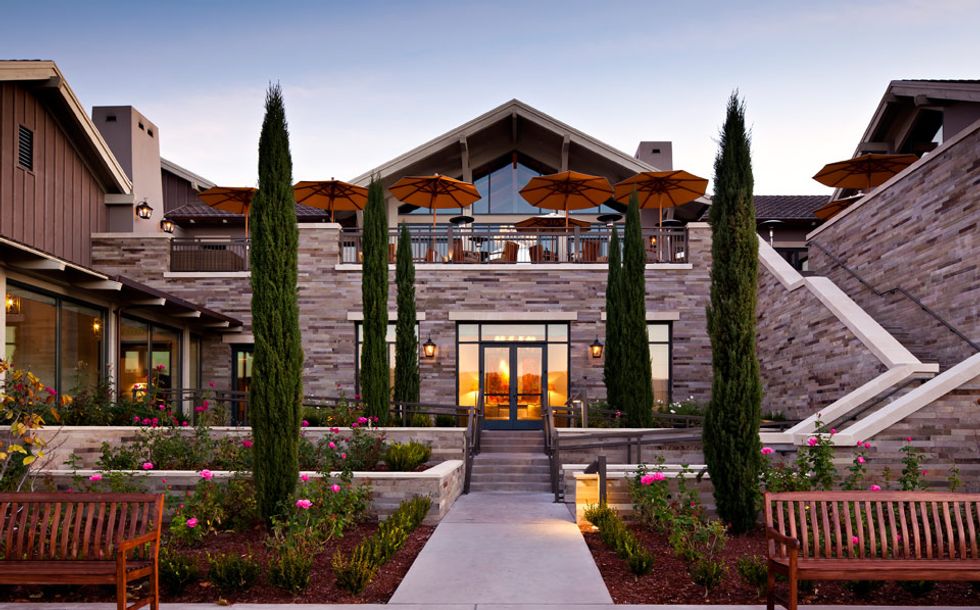 Couple's Treatment @ Sense Spa at Rosewood Sand Hill
Slip into the Spirit of California, a nearly four-hour decadence fest for two at Sense Spa, inside the Rosewood Sand Hill hotel. You and your honey will kick back together for soothing foot treatments and chill time in your own private outdoor whirlpool, before being scrubbed, wrapped and massaged with aromatic California Woods body products. Finish it off with a hot bath, bubbly, and snacks. Don't mind if we do. —Chloé Hennen // Spirit of California couple's treatment ($850 for 3.5 hours) at Sense Spa, Rosewood Sand Hill, 2825 Sand Hill Rd. (Menlo Park), rosewoodhotels.com
Remède Customized Massage @ Remède Spa at St. Regis
When we're paying good money for a massage, we expect results we can feel: muscles that are loose to the touch. The customized massage at Remède delivers, with therapists who actually listen to our needs and occasionally check in about the pressure. Combinations of Swedish, deep tissue, and shiatsu ensure a tailored experience that makes us wish we could pop in for a 90-minute session every week. —C.H. // Remeda Customized Massage (prices vary) at Remeda Spa at St. Regis, 125 3rd St. 6th Floor (SoMa), remede.com

Fast Four Massage @ The Spa at Loews Regency
Back when this address belonged to the Mandarin Oriental, we couldn't say enough about the sheer luxury and impeccable service of the hotel's spa. Since having been acquired and renamed the Loews Regency, we are relieved to report that little has changed—this is still a serene space to hide out from the hub of surrounding downtown. We're liking the new menu of "pronto pampering" services, including the Fast Four Massage: In just half an hour, you'll feel the effects of a full-hour rubdown thanks to four hands instead of two. Other on-the-go services include express facials and mini manis. Say ah. —C.H. // Fast Four Massage ($190) at The Spa at Loews Regency, 222 Sansome St. (FiDi), loewshotels.com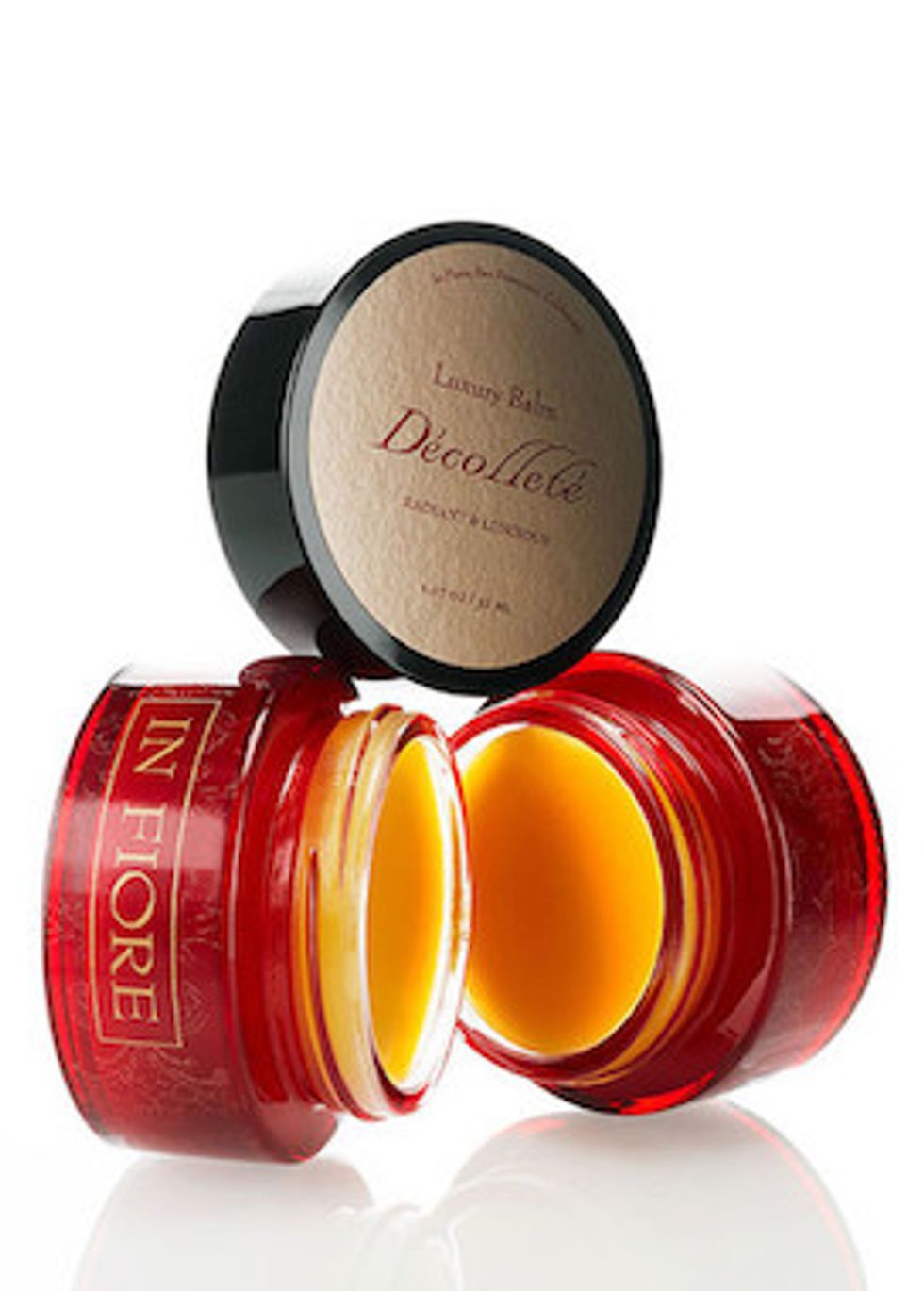 Décolleté Luxury Balm @ In Fiore
In Fiore founder Julie Elliott has long been slathering us in her delicious aromatic balms, oils, and compact fragrances, and let us tell you—every product is a treat. Now that some of us have crossed the other side of 35, we're thinking about the body parts we neglected in our twenties. Enter In Fiore's luxury balm for our neck and decolleté. Frankincense and myrrh firm skin and support breast lymphatics, while flower oils diminish dark spots, reduce swelling, and prevent stretch marks. —C.H. // Décollete Luxury Balm ($70) at In Fiore, infiore.net
Nonsurgical Makeovers @ Serenity MedSpa
This recently expanded and beautifully renovated mainstay on Maiden Lane has glamorous all-white interiors compliments of Sophie Azouaou. It's all quite lovely, but we're really interested in Serenity MedSpa's latest nonsurgical miracle makeovers. Kybella, made from a naturally occurring molecule that eats away fat, promises to knock out our double chins after just a few injections and contouring sessions. And in good news for our armpits, Serenity is also offering miraDry, a one-time, one-hour treatment that eliminates underarm sweating, odor, and hair by actually removing the sweat and odor glands under your arms. Apparently these glands account for only 2 percent of your body's total sweat glands, so you'll continue to perspire normally elsewhere, you just won't stink. —C.H. // Kybella (starting at $600) and miraDry ($1,950 special includes one treatment plus laser hair removal) at Serenity MedSpa, 126 Post St., 2nd Floor (Union Square), serenitymedspa.com
Mud and Mineral Baths @ Indian Springs Resort & Spa
When urban style mavens find themselves in need of a bohemian-chic weekend stay where they can unplug and reflect, they escape to cottages at Indian Springs Resort & Spa in Calistoga. Two pools are filled with heated (and healing) mineral water from the property's natural geysers and are nothing short of magical. And, there are plenty of gardens, hammocks, walking paths, and lawn games for chilling out. Of course, many come for the resort's most famous enchanted element, the volcanic ash mud and mineral baths. Post-treatment, pull up a chaise and say "om" at the tranquil Buddha Pond—the spa at Indian Springs is among the loveliest around. —C.H. // Mineral and mud baths ($80-$95) at Indian Springs Resort & Spa, 1712 Lincoln Ave. (Calistoga), indianspringscalistoga.com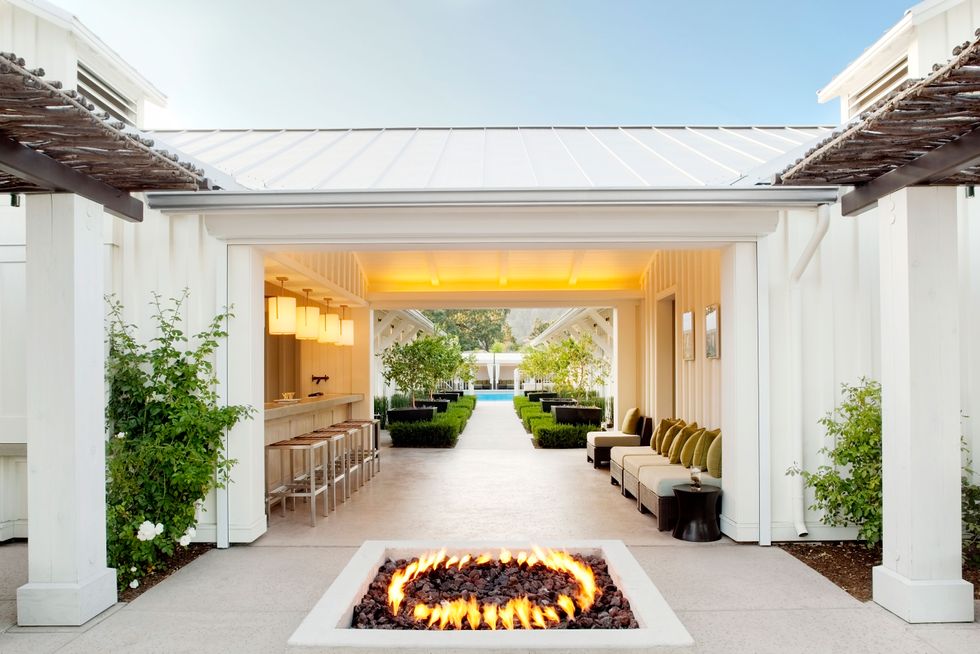 (The bathhouse at Spa Solage is a sight to behold.)
Mudslide @ Spa Solage at Solage Calistoga
The onsite spa at Solage Calistoga taps into the area's famous hot springs for its signature mudslide treatment. During the three-step process, our skin gets a coating of essential oil–infused volcanic mud before a soak in a claw-foot tub filled with warm, lavender-salt water. We finish with a snooze in a reclining chair that vibrates to the tune of New Age music (a REM sleep-inducing technology developed by NASA). Cap off the experience with a dip in the spa's geo-thermal pool. —Leilani Marie Labong // Mudslide Treatment ($135) at Spa Solage, 755 Silverado Trail N. (Calistoga), solagecalistoga.com

Bathing Ritual @ Spa Vitale
If you've ever lamented the lack of a proper tub (read: one built after the Victorian age) in your San Francisco apartment, book the bathing ritual at Spa Vitale, where the rooftop tubs, infused with lavender milk and salts, are a divine place for an after-work, pre-date soak with little nibbles of chocolate and fruit. You're worth it. —C.H. // Bathing Ritual ($85 for 25 minutes) at Spa at the Hotel Vitale, 8 Mission St. (SoMa), jdvhotels.com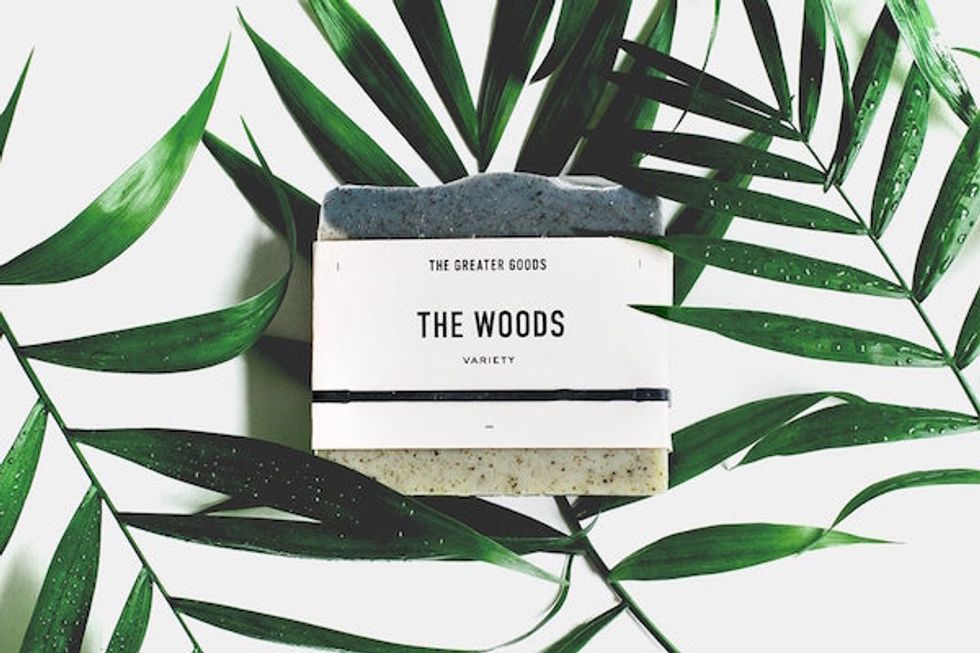 The Woods Soap @ The Greater Goods
Locally made The Greater Goods is the newest soap brand on the block and they're definitely here to stay. We're currently digging the cedar wood-infused The Wood soap bar, made using serums and materials straight from the earth itself and inspired by the great outdoors. —Anthony Rogers // The Woods ($12) at The Greater Goods, the-greater-goods.com
Spa Suites @ Meadowood Spa
As of Fall 2015, the Michelin three-star Restaurant at Meadowood isn't the only reason to return to Meadowood. With the opening of the all-suite, hyper-luxurious Meadowood Spa—complete with soaking pools, relaxation gardens, and its own culinary offering—hotel guests and club members may hole up for the day in rustic-modern spa suites with all the trappings. Plush furnishings, private steam rooms, and views to tranquil natural surrounds set the scene for your Essential Journey, a 90-minute refresh sesh that includes a one-hour massage, facial or body treatment plus a wellness consultation. You'll have your choice of products including vinotherapy from Caudelie and Swiss skincare line Luzern. —C.H. // The Essential Journey ($225 for massage/body, $235 for facial) at Meadowood Spa, 900 Meadowood Ln. (St. Helena), meadowood.com/spa
Traditional Thai Massage @ Suchada
We're all for the lavish, luxurious spa massage experience—the oils, the heated beds, those hot stones, and gentle hands. But at the end of an average work week, when we're wearing our shoulders as earrings and our bank accounts won't quite cover pampering at Remède, we need something down and dirty. In such dire moments, we go straight to Suchada Thai Massage (the Bryant Street location), where we can have a 90-minute beatdown rubdown that leaves us feeling like jello. If at any point you feel that your therapist is definitely about to break your arm/leg/back/neck, that's normal. Just keep breathing. —C.H. // Traditional Thai Massage ($100 for 90 minutes), 38 Bryant St. (SoMa), suchadathaimassage.com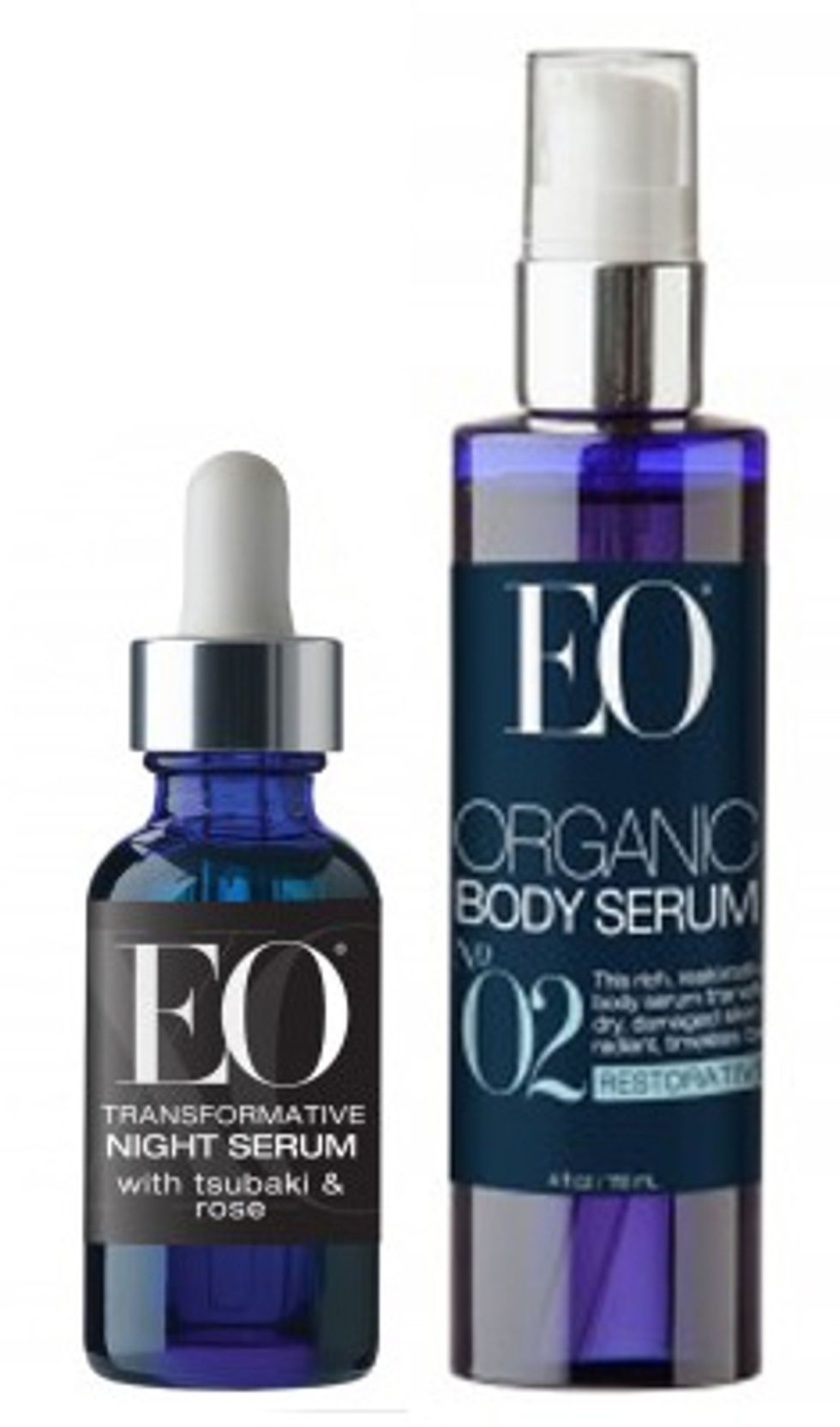 Organic Body Serum No .02 @ EO
Apply the tropical-scented Eo Body Serum 02 at bedtime: Its organic jojoba and coconut oils toil overnight to tenderize your rough edges. —L.M.L. // Organic Body Serum 02 ($22) at EO, eoproducts.com

Keep the good vibes going with our Ultimate Wellness Guide: The Best Chiropractors, Acupuncture, Cleanses, Healthy Foods + More for Living Well.