Developed to capture fluidity in creation for the digital world, the Neo Smartpen transfers the organic nature of pen and paper to the digital realm—instantaneously. In addition to being able to see your sketches or notes immediately on your iPhone or iPad, the pen offers an array of nifty features including the ability to digitalize, share, save, organize and search handwritten notes or even convert into digital text in 15 languages. An artist's dream, the Neo Smartpen N2 automatically syncs content with Evernote and can be uploaded to Adobe Illustrator and Dropbox.
---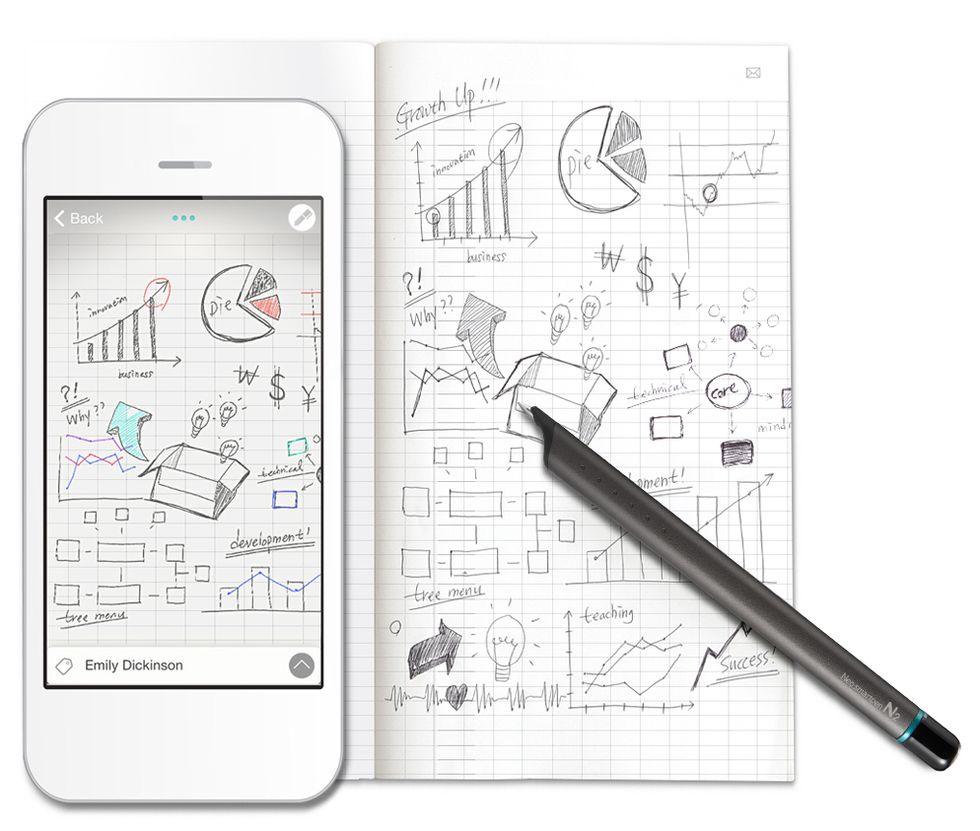 Maintaining the freedom and ease of ink on paper, the Smartpen starts with pressure recognition, eliminating the need to press a button to turn it on or off. Ideal for students, the pen even allows for audio recording and playback with the app that is synced to pen strokes. What's even more impressive is the pen's ability to recognize if you switch to another page in the notebook. There's no need to search or scroll through your notes or drawings anymore, as the app will automatically jump to the page you are currently using. 
The pen itself was invented solely out of necessity. NeoLAB Convergence was founded by two best friends of over 36 years. Eddie Lee (CTO, co-founder, and leader of design) describes the duo as "computer kids, playing and coding with Apple II and MSX from elementary school together ". Through the process of putting together ideas for an intuitive interface, the pair found that having to scan their sketches was "really annoying," and thus decided they needed a pen to capture their ideas and sketches on the fly.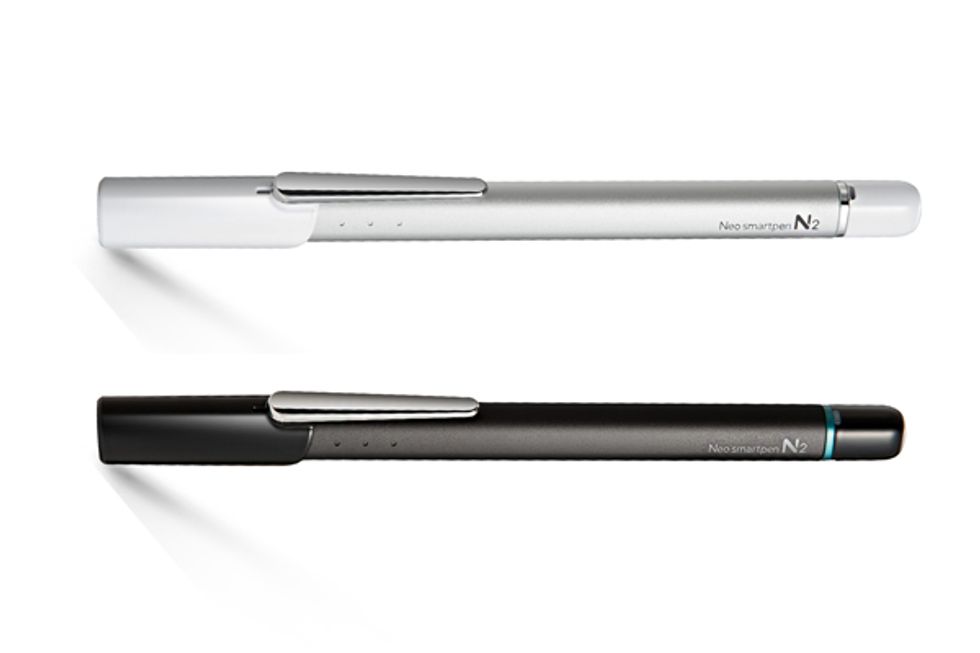 Lee explains, "…with the smart pen, once you write on paper it is seamlessly transferred to digital. I don't need to worry about losing my idea or spend my time flipping through a pile of scratch paper. It's all there in my smartphone wherever I go."
He divulges that the greatest challenge in the creation of the pen was to recreate an actual pen versus a digital product. "We didn't want people to look at the N2 and think: 'Hey, that's an electronic device that looks like a pen.'" Thus, the automatic on/off function was implemented as well as the unpaired mode, and standard ink refills. 
"While we believe in the wonders that a pen and paper can do, we also admire the benefits this digital era has to provide, especially how easy it has become to share, reproduce, and save. By converging two worlds we hoped to create a synergy."