The Portland Institute for Contemporary Art (PICA) announces its 17th annual Time-Based Art Festival, known internationally as TBA.
Led by artistic directors Roya Amirsoleymani, Erin Boberg Doughton, and Kristan Kennedy, the Portland festival invites us to be present in the moment when anything can happen—when the lights go down, voices hush, and we wait to be taken somewhere new.
---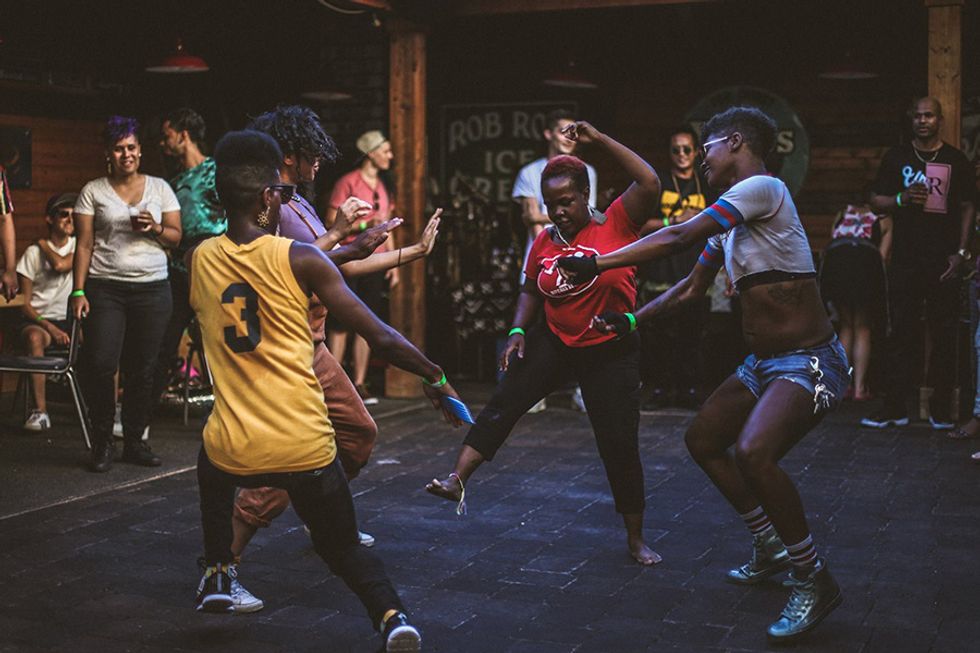 YGB, TBA:19 Late Night (Courtesy of YBG)
TBA:19 gathers artists and audiences from around the world for 10 days of contemporary performance, music, visual art, film, workshops, lectures, food, drink, conversation, and celebration. Immerse yourself in the art and ideas of our time through works that are both awe-inspiring and moving, critical and musical. For everyone already in the PICA community, and for those attending TBA for the very first time, this festival creates space for audiences to learn, grow, engage, and watch. With international, national, and regional artists; world premieres; and city-wide venues, TBA:19 invites you to be present for the unexpected at one of the most renowned festivals of contemporary art and performance in the world.

TBA:19 will feature performances from an international line-up of artists including Ligia Lewis's Water Will (in Melody), a devised choreographic work for four performers, using melodrama as a point of departure. "The Want" by Adam Linder, an experimental dance, musical score, and opera. Live musical performances by Whitney Bienniale artists Laura Ortman with Marcus Fischer and Raven Chacon; and an immersive evening of ethereal performance, film, and sound with Nivhek + Guests, a new project by Liz Harris (Grouper), featuring guests January Hunt and Dicky Bahto. With awe-inspiring performing art, film, music, food, exhibitions, conversations, and rocking Late Night parties - think Kiki Balls and dance parties! - these are 10 days of immersive contemporary art you won't want to miss! See the full line-up on the TBA:19 website, pica.org/tba.
// Sept. 5-15, 2019 in venues across Portland, Oregon. To learn more about the artists, guest scholars, food program, and to get your tickets, visit pica.org.