Head north over the Golden Gate and in about an hour you'll find yourself rolling into Santa Rosa. The biggest city between San Francisco and Portland, it's an easy daytrip, but packed with enough activities to easily fill a weekend or two. Add in a professional cycling road race, the Amgen Tour of California, and it has all the makings of a great family getaway.

Santa Rosa is going all out as the host city of the Tour's start on May 13th. A pretty impressive list of festivities are planned to celebrate the beginning of the race, which also coincides with Mother's Day. Along with being home to a strong local cycling community, Santa Rosa is also home to three-time Amgen Tour of California winner Levi Leipheimer. Sniff around and you'll discover one of the most recognizable comic characters in the world marks his turf here too.

Bike race aside, this Sonoma County city is home to wineries, an easily walk-able and park-able downtown, parks loaded with playgrounds, hiking and bike trails and oh yeah, cheetahs, zebras and giraffes.

Safari West is an African wildlife preserve surrounded by Sonoma County wine country. On any given day, many safari animals roam the park freely, just like they would in their native habitats. It's a popular place with visitors of all ages so reserve a tour in advance or run the risk of disappointment.

Give Joe Cool credit for the coolest building in town. Peanuts comic strip creator Charles M. Schulz lived and worked in Santa Rosa for more than 30 years. He built The Redwood Empire Ice Arena, also known as Snoopy's Home Ice. Rent skates and go for a spin. Parents not interested in hitting the ice, can grab a window seat and watch from the toasty Warm Puppy Café.

Across the street from the ice rink is the Charles M. Schulz Museum. If your kids are too young to know Charlie Brown or the Peanuts gang, this is the place to make introductions. Chock full of Peanuts comics and memorabilia, the museum offers workshops, classes and camps.










---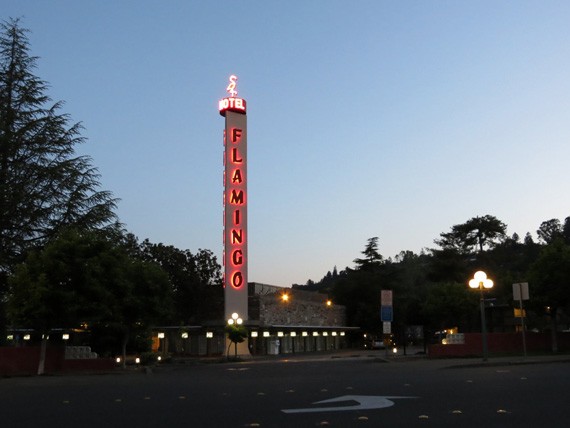 You may not know his name, but Santa Rosa was also home to the man who gave us the Shasta Daisy. The home and gardens of horticulturist Luther Burbank are located downtown, across the street from City Hall.

Howarth Park is a great place to spend a sunny afternoon. The huge, spread out play area has a variety of playground equipment, but it's the uncommon extras that earn the park so many fans. On most weekends and all summer long, kids can saddle up for pony rides, go round and round on the carousel or climb aboard a small train that chugs around the park.

All that fresh air will make you hungry. Rosso Pizzeria offers a selection of pizzas, pastas, and salads along with an impressive wine selection. The kids' menu is so good adults who know, ask to order from it. There's a few tables outside, but tiny Superburger offers a classic counter inside where you can watch your milkshake being made and burger coming off the grill.

If you left home in search of some summer sun, the Flamingo Hotel is a great place to lay your head on a pillow or on a lounge chair by the kid-friendly pool.