By
Our monthly list of must-try restaurants in the San Francisco Bay Area.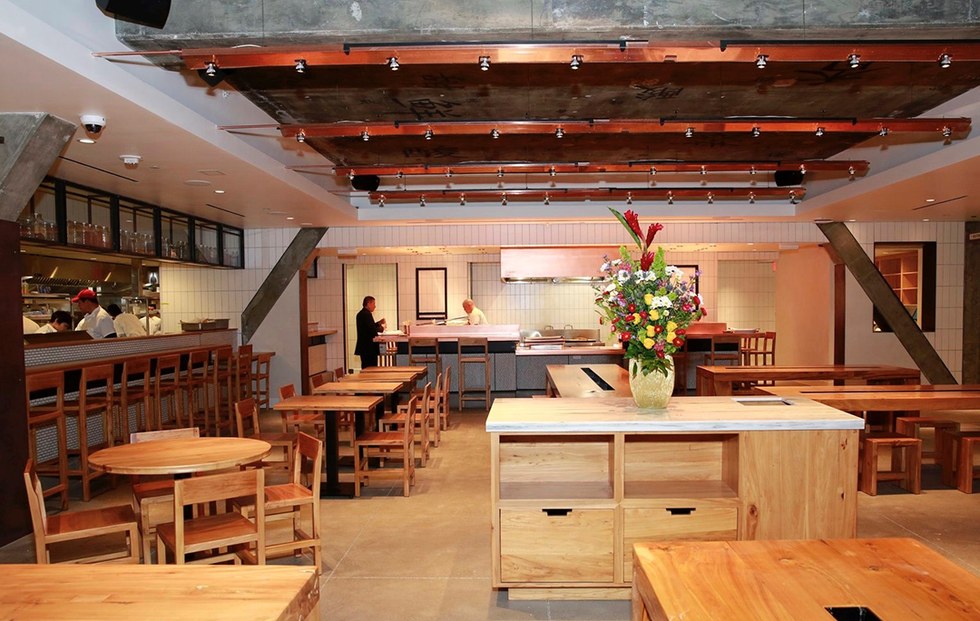 China Live Restaurant's Interior.Courtesy of China Live.
China Live
The much-anticipated, epicurean destination China Live opened its first floor for service on March 1st offering market-driven cuisine, teas, and an extensive retail section. Oolong Cafe highlights the historic teas of China and is decorated with hand-painted blue and white tiles that portray both fourteenth century China and Bay Area landmarks such as the Golden Gate Bridge and the TransAmerica Pyramid. The Market Restaurant, a 120-seat full-service eatery includes a rotating menu of eight specialized stations: dumplings and dim sum, rice bowls, Chinese charcuterie and barbecue, cold salad, noodles and rice bowls, fresh seafood, soups and tonics, wok stir fry and grill, and desserts. Come hungry. // 644 Broadway St. (Chinatown), chinalivesf.com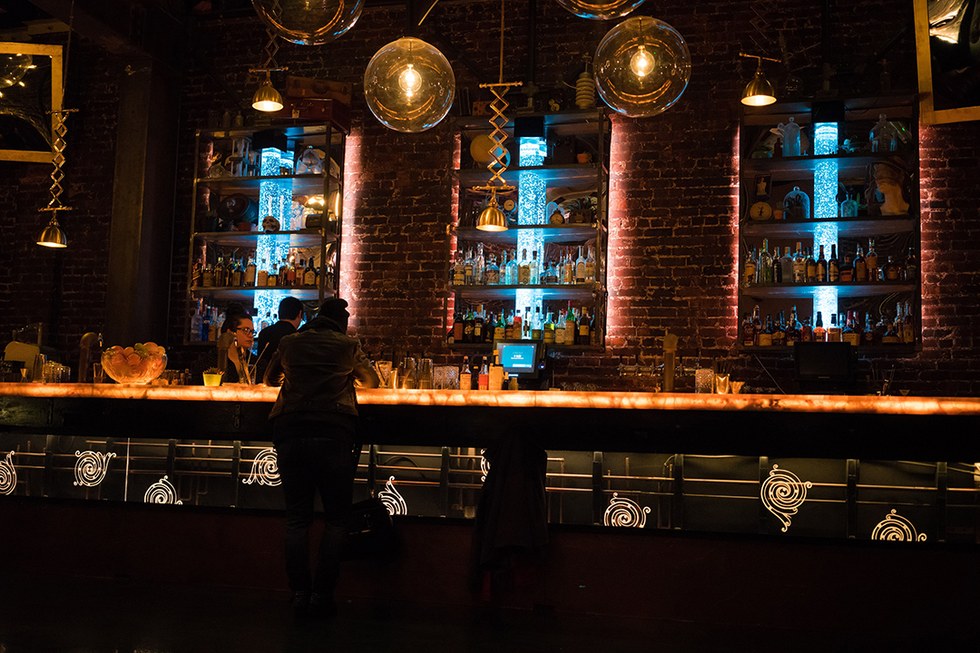 The Rusty Mule moody interior bar setting. Courtesy of The Rusty Mule
The Rusted Mule
Kristian Cosentino (Dirty Water) and Richard Vila (Poquito) have joined forces to bring you The Rusted Mule, a high-end cocktail lounge focused on the three brown spirits: bourbon, brandy, and rum. The name is derived from the term "three rusted mules," and the menu features innovative "mules" such as La Mula, made with tequila, or the Horse and Groom, made with whiskey. A menu of light fare including carrot corn dogs and soft serve will help you soak up the boozy cocktails. // Open Tuesday-Saturday, 5 p.m.-1 a.m.,1217 Sutter St. (TenderNob), facebook.com/RustedMuleBarSF
Bayou Creole Kitchen & Rotisserie
The Mission just got another Creole restaurant in the form of Bayou Creole Kitchen & Rotisserie. The menu, from chefs Arthur Wall and Jerome Rivoire, features Southern classics such as frog legs, fried green tomatoes, seafood gumbo, shrimp and grits, crawfish etouffée, rotisserie chicken, and baby back ribs. // Open Tuesday-Saturday, 11 a.m.-3 p.m. and 5 p.m.-10 p.m. (Open until 11 p.m. on Friday and Saturday), 3412 17th St. (Mission), bayousf.com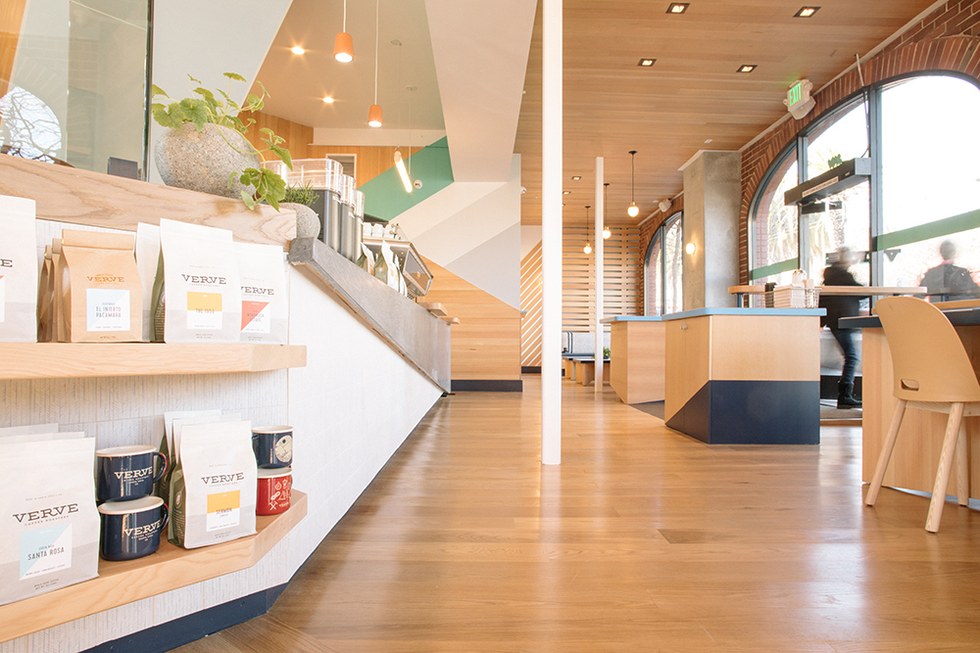 Verve Cafe Roasters San Francisco interior.By Parker Batterson
Verve Coffee Roasters
Santa Cruz-based Verve Coffee Roasters has opened their first San Francisco location in the Castro offering coffee, espresso, juices, and a light food menu. The bright decor, by LA-based design studio Bitches, features blonde wood and subtle colors to represent the fog and the Northern California coast. Both breakfast and lunch will be available and the menu was created by three-Michelin-starred chef David Kinch and head baker Avery Ruzicka of Manresa Bread. Stand-out items include chia pudding, avocado toast, poached organic egg biscuits, and more. This location is Verve's ninth and joins the existing locations in Santa Cruz, LA, and Tokyo. // Open daily, 6 a.m.-8 p.m., 2101 Market St. (Castro), vervecoffee.com/pages/locations-san-francisco


Mestiza Taqueria
SoMa's newest restaurant is Mestiza Taqueria from owner Deanna Sison Foster (Little Skillet, Farmerbrown) and consulting chef Sophina Uong (900 Grayson, Pican, Calavera). The name Mestiza, which means mixed culture or heritage, illustrates the intention of the culinary program which has a Mexican taqueria feel but includes traditional ingredients and flavors from the Philippines, Thailand, Vietnam, and Cambodia. The menu includes carne asada, tostadas, mixto bowls with choice of protein and rice, ceviches, salads, and, of course, tacos. Be sure to check out the back patio which has a beautiful mural by Oakland artist Jet Martinez. // Open Monday-Friday, 10 a.m.-10 p.m., 595 Bryant St. (SoMa).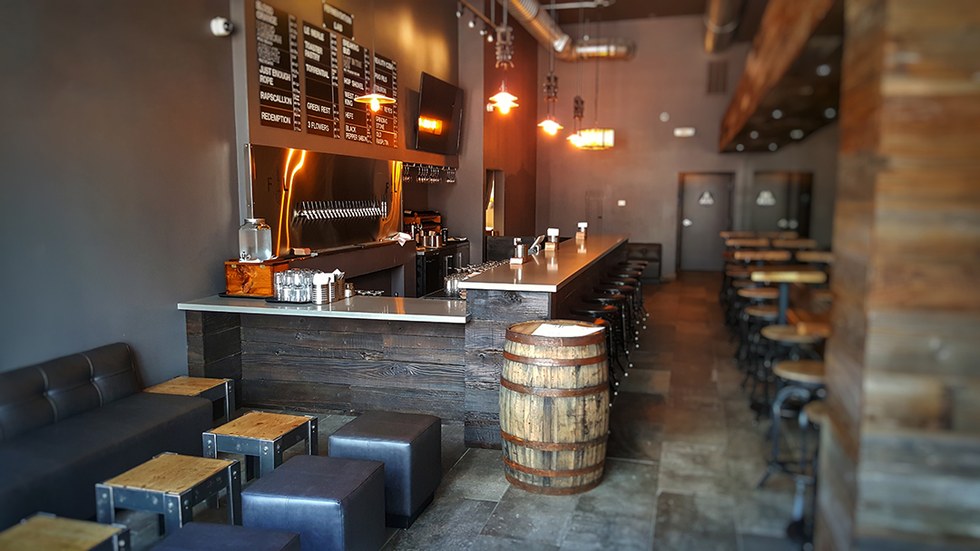 The Fermentation LabCourtesy of The Fermentation Lab
Fermentation Lab
Fermentation Lab, a collaboration between Jeannie Kim (Sam's Diner) and "Beer Chef" Bruce Paton, is a California-focused gastropub with 25 beers on tap and vegetarian-friendly selection of charcuterie plates, deviled eggs, sandwiches, salads, and fermented foods. The culinary side will be run by Bruce Paton with Jakub Przybyszewski (Sam's Diner) overseeing the front of the house and plans to add a processional cicerone in the near future. The pub will also donate 10 percent of the restaurant's sales from beer and wine to a local charity of the customer's choosing. // 1230 Market St (Mid-Market), fermlabsf.com
The Wolf Oakland
New restaurant The Wolf opened in the former Bay Wolf space in early February from Oakland restauranteurs Rebekah and Rich Wood of Wood Tavern. The culinary program is led by executive chef Yang Peng (Wood Tavern) and the new menu offers meat-centric fare such as as duck liver pate toast, steak tartare, and Alaskan black cod, as well as other French classics served with seasonal California flair. // 3853 Piedmont Ave. (Oakland), thewolfoakland.com
Maison Bleue Café
Maîson Bleue Cafe recently opened in the former Café Clem space in Berkeley. The restaurant has a new blue exterior, marble countertops, and recycled wood accents. The menu offers sweet and savory crepes, sandwiches, omelets, savory buckwheat galettes, pastries, and desserts. The cafe also offers French wines by the glass or bottle, beer, and cider. Coffee is sourced from Oakland's Roast Co., and tea is from Five Mountain teas. // Open Monday-Friday, 8 a.m.-2:30 p.m. and Saturday-Sunday, 8 a.m.-3 p.m., 2020 Kittredge St. C (Berkeley), maisonbleuecafe.com
Gilman Brewing Company
Berkeley beer drinkers are enjoying the recently opened Gilman Brewing Company. Though they had a soft opening in January, as of March, they are now open daily from 12 p.m. to 10 p.m. Founded by two home brewers, Tim Sellmeyer and Sean Wells, Gilman Brewing Company is offering funky beers made in small batches in both American and Belgian styles. Currently on the menu are two farmhouse ales, a French saison, a smoked porter, an American stout and their most popular beer, Secret Brunch, a smoked maple bacon brown ale fermented with maple syrup. // 912 Gilman St. (Berkeley) gilmanbrew.com
Manila Bowl
San Francisco has another addition to the casual dining scene with Manila Bowl, a New York-based Filipino rice bowl shop from restauranteurs Aris Tuazon (Ugly Kitchen, Claw Daddy's) and Jim Harvey Sy. This is the first Manila Bowl in San Francisco, and the menu focuses on rice bowls designed to showcase the flavors and regional specialties of the Philippines such as chicken adobo, beef pares, bangus sisig, and vegetarian laing bowls. // 1355 Market St (Mid Market), manilabowl.com
DON'T MISS A BAY AREA BEAT! SUBSCRIBE TO OUR NEWSLETTER.