By
The art lover's January to-do list.
Diane Arbus, Woman on the street with her eyes closed, N.Y.C. 1956(Courtesy The Metropolitan Museum of Art, New York/ copyright © The Estate of Diane Arbus, LLC. All rights reserved)
What: Diane Arbus: In the Beginning

Where: San Francisco Museum of Modern Art
When: January 21 through April 30, 2017
Why: Because you are obsessed with Humans of New York. This show displays 100 photos of late New York artist Diane Arbus, taken between 1956 and 1962, in the early stages of her career. You will see portraits of kids, old ladies, transgender people, and circus performers, taken in Times Square, the Lower East Side, and Coney Island. // SFMOMA, 151 3rd St. (SoMa), sfmoma.org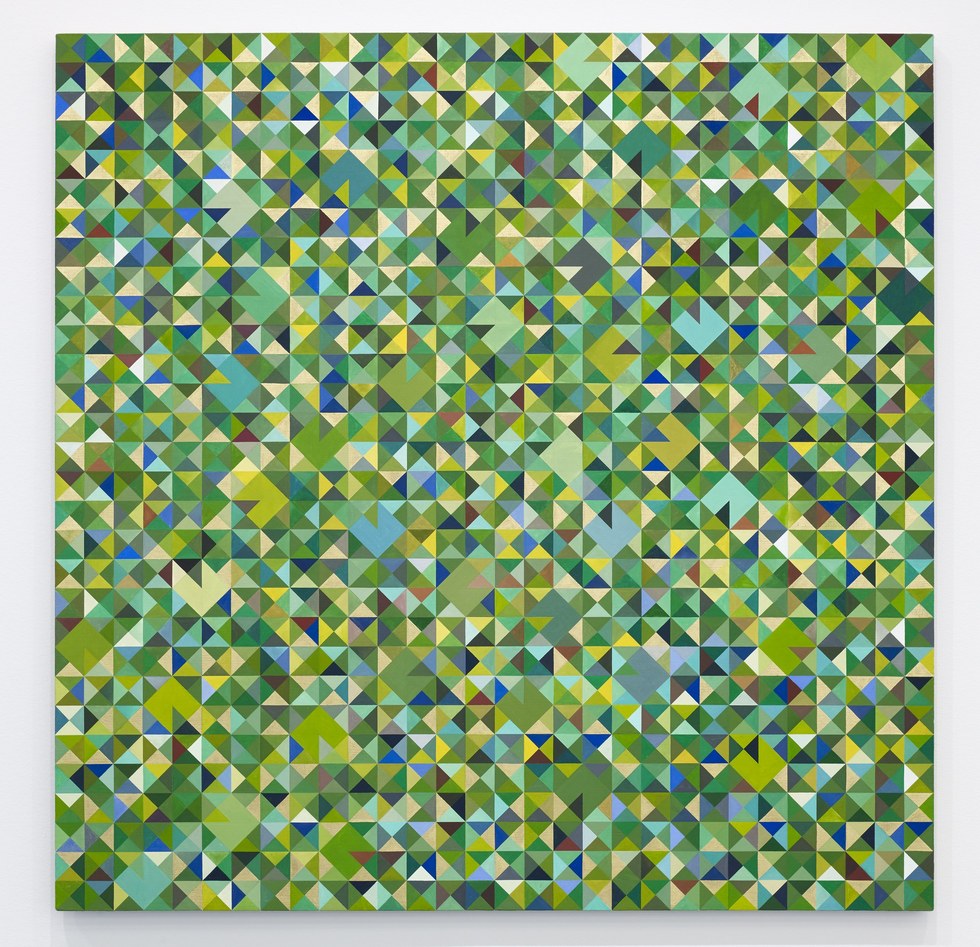 Courtesy of Marian Goodman Gallery, Orozco.
What: Fog Design + Art
Where: Fort Mason Festival Pavilion
When: January 12-15, 2017
Why: Because you are a design hunter and your curiosity about the latest trends goes beyond the Bay Area to New York, Mexico, and Europe. For this fourth annual fair, 45 international galleries and art dealers will come together for three days of innovation, creativity, and design talks with renowned Bay Area artists and designers including Zio Ziegler, Yves Behar, and Stanlee Gatti (the local event planner who helped Kanye propose to Kim at AT&T Park back in 2013). This year, see displays from Fog first-timers Gagosian Gallery and Mexico's Kurimanzutto. // Ft. Mason Festival Pavillon (Marina), fogfair.com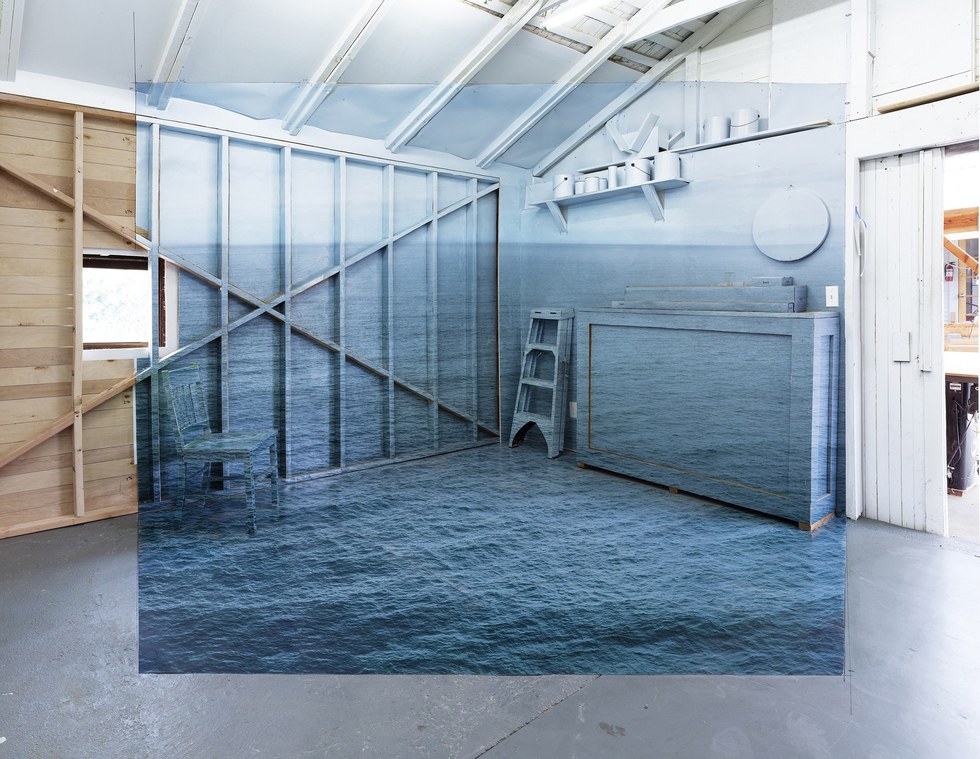 Chris Engman, Prospect.(Courtesy of Untitled)
What: Untitled, Art

When: January 13 -15, 2017
Where: Pier 70
Why: Because you want to know more about some of the world's most talented emerging painters, sculptors, visual and conceptual artists. Founded in 2012, this international art fair will make its San Francisco debut with 55 exhibitors from 10 countries (Germany, Argentina, France, England, Spain, Colombia, and more) alongside a special show, called Monuments, featuring the site-specific works of 10 artists including LA-based Parker Ito, London award winner Goshka Macuga, and Bay Lights darling Leo Villareal. // Pier 70 (Dogpatch), art-untitled.com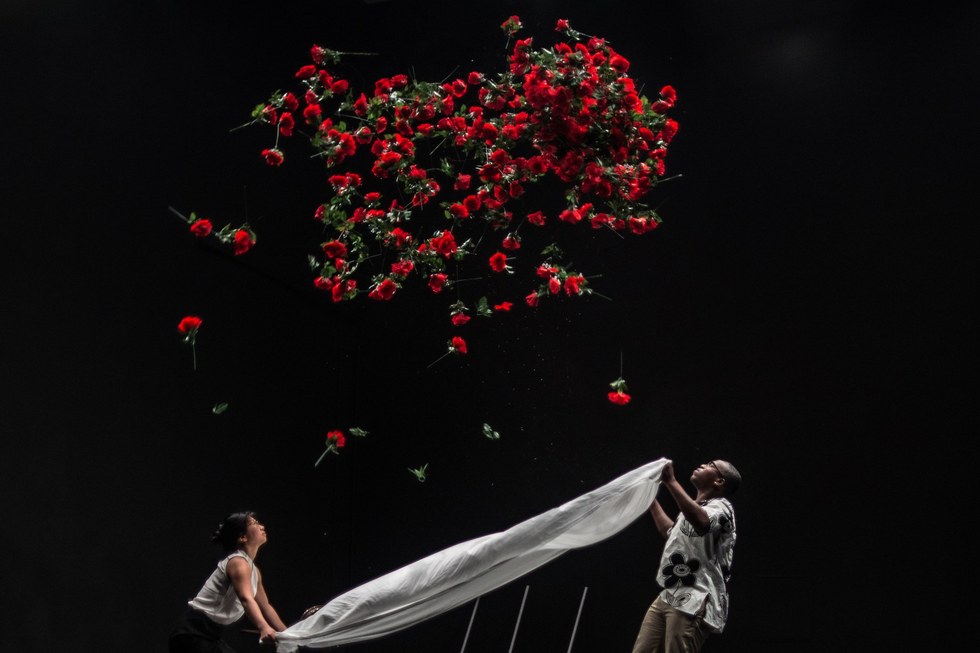 Bronte Purnell + Sophia Wang by Robbie Sweeny in Flying Rose.
What: Fresh Festival
When: January 6–21, 2017
Where: Joe Goode Annex
Why: Because as a kid you dreamed of becoming a dancer, not an accountant. You can now immerse yourself in 50 local, national, and international dance performances by the likes of Amara Tabor-Smith, Anna Martine Whitehead, and NAKA. The eighth annual Festival of Experimental Dance + Performance, organized by ALTERNATIVA, in collaboration with Red Poppy House, will explore how moments of empathy and disruption are needed to keep up relationships. // Joe Goode Annex, 499 Alabama St. (Mission), joegoode.org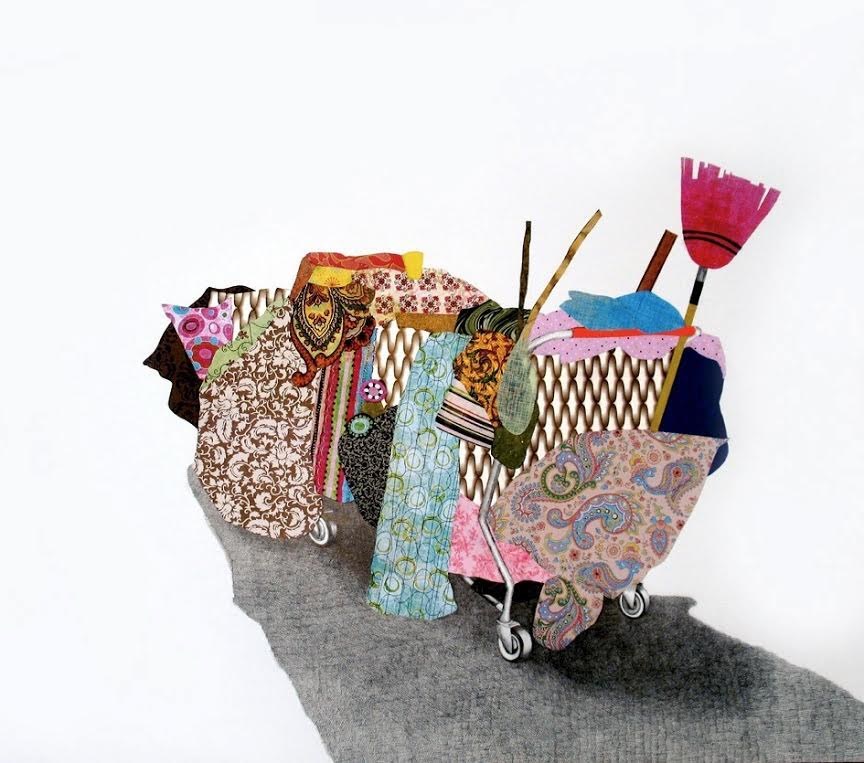 (Courtesy of Fouladi Projects)
What: Coming Clean San Francisco

When: Friday, January 13, 2017
Where: Fouladi Projects
Why: Because you want to do something about the city's homeless problem. Here, established Bay Area artists—Amy Wilson Faville, Elizabeth Lo, Danielle Nelson Mourning, Joel Daniel Phillips, Ramekon O'Arwisters, Yon Sim, Kathryn Spence, Philip Wood, and Tania Ketenjian—work together in an exhibition that investigates our society and its relationship to the people who live on the streets. The event is a collaboration with Lava Mae, a nonprofit organization specializing in mobile hygiene. // Fouladi Projects, 1803 Market St. (Mission), fouladiprojects.com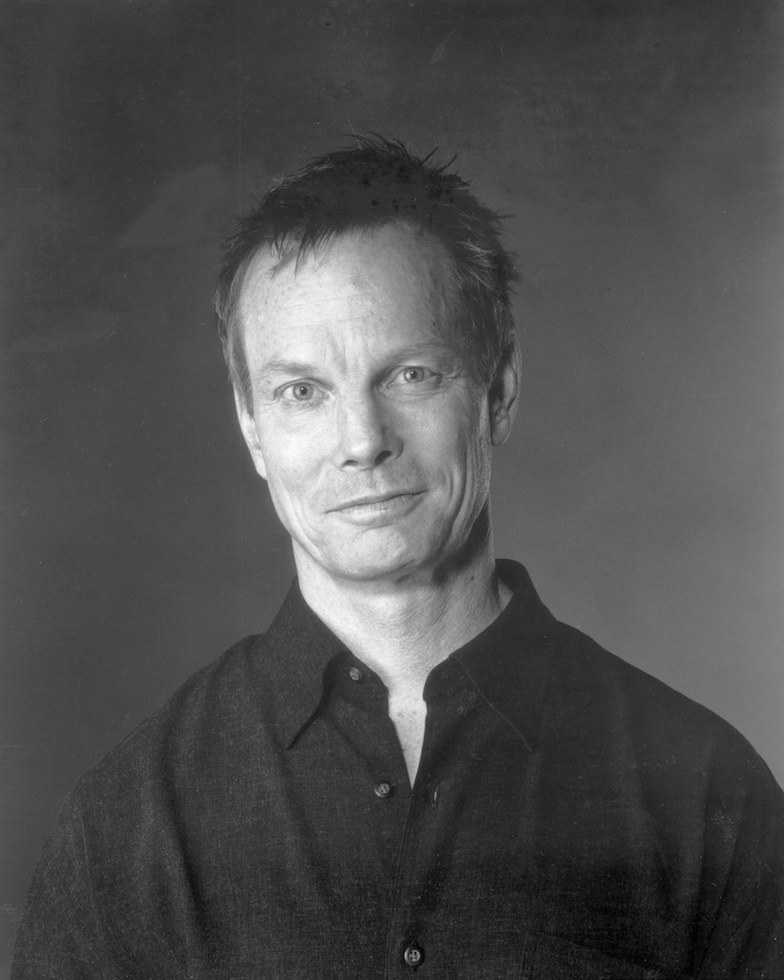 Bill Irwin(Courtesy of The Strand)
What: On Beckett

When: January 10–22, 2017
Where: The Strand Theater
Why: Because you have read Waiting for Godot a hundred times. This one-man show features the writer's famous literary passages, brought to life by Tony Award–winning actor/comedian Bill Irwin. // The Strand Theater, 1127 Market St. (Mid-Market), http://act-sf.org/home/box_office/at_the_strand.html#beckett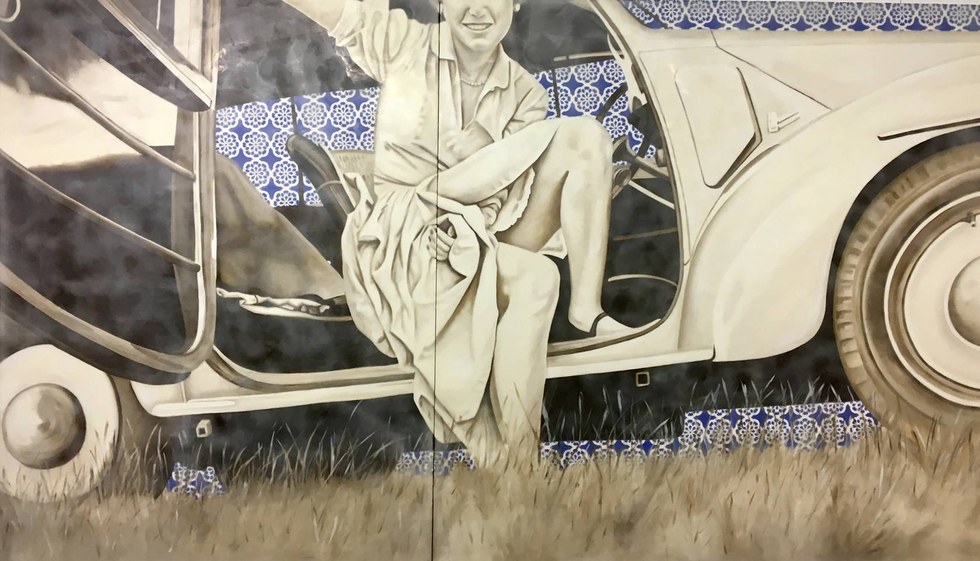 Courtesy of Art Haus, Jihna Alvarado painting from ON The MOVE.
What: ArtHaus 20th Anniversary Show

Where: ArtHaus
When: January 12, 2017
Why: Because you love Carolyn Meyer's paintings and Suzanne Benton's metal masks. In this big celebration of the gallery, you can see all that plus work by New Jersey artist Serena Bocchino and Bay Area painter Michael Deckler. Through March 21, also see new paintings by Jhina Alvarado, a self-taught local artist who Art Ltd calls a "cinematographer with paint." // ArtHaus, 411 Brannan St. (SoMa), arthaus-sf.com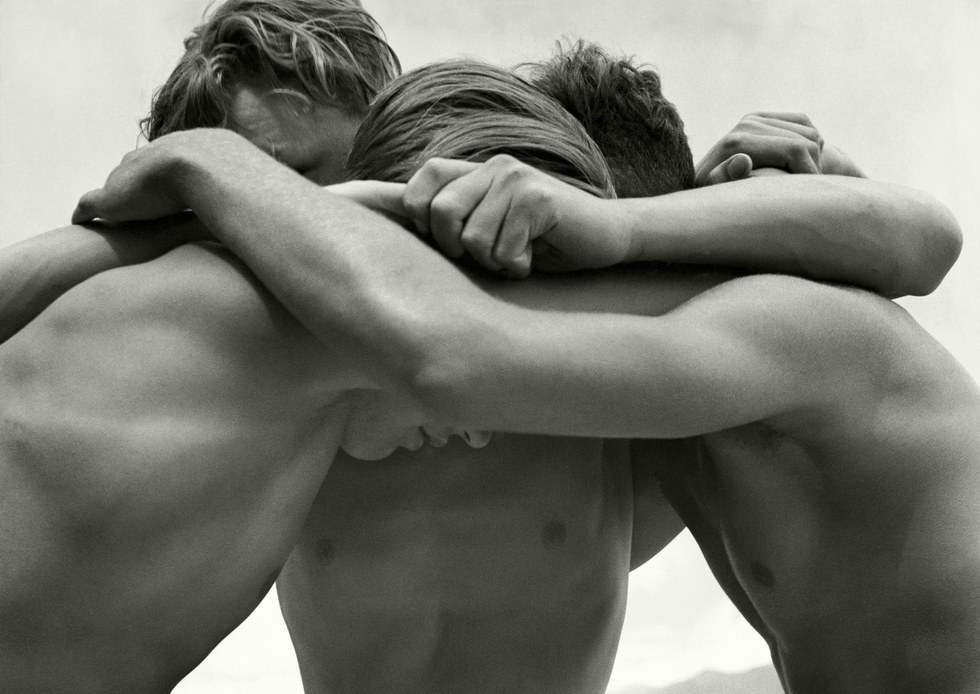 © Herberts List, Wrestling Boys at the Baltic Sea(Courtesy of Magnum Photos, London, Paris, New York)
What: PHOTOFAIRS

When: January 27–29, 2017
Where: Ft. Mason Festival Pavillon
Why : Because you still have the 1960 Reflex your grandfather gave you. This year, the fair will feature 14 international galleries and will include installations by two artist collectives, Random International (Pace Gallery, Palo Alto) and Phenomena (East Wing, Dubai), as well as Insights: New Approaches to Photography since 2000, an exhibition curated by Alexander Montague-Sparey, artistic director of PHOTOFAIRS, and Allie Haeusslein, associate director of Pier 24 Photography. // PHOTOFAIRS, Ft. Mason Festival Pavillon (Marina), photofairs.com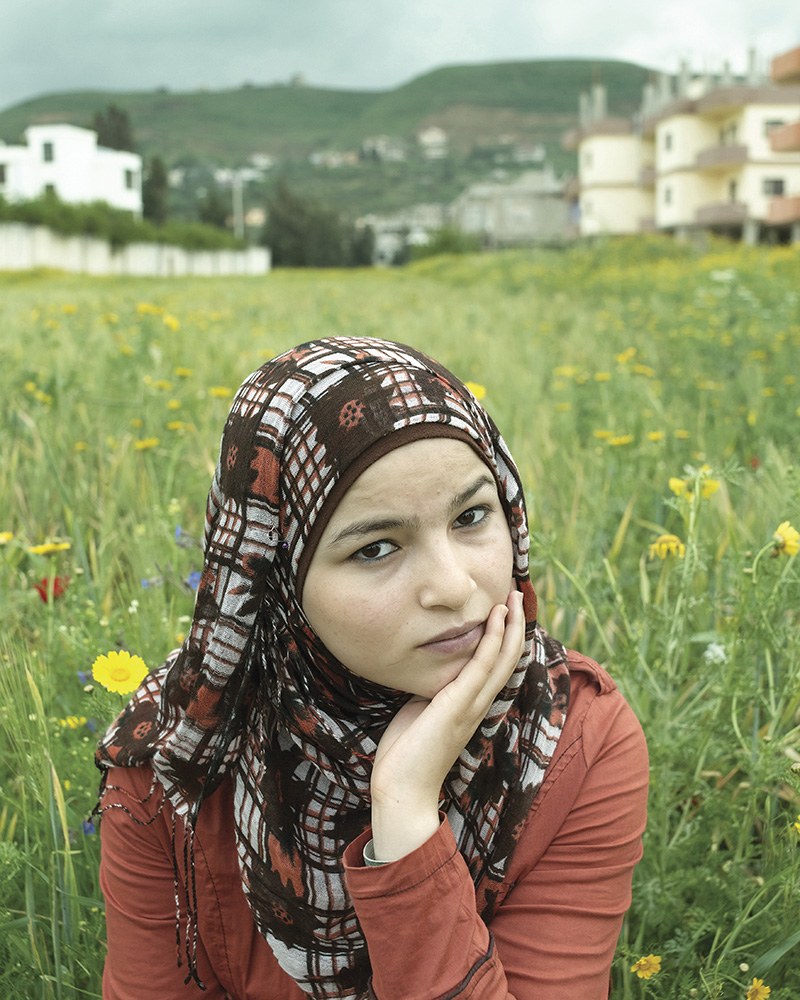 Portrait of a young refugee(Elena Dorfman)
What: Syria's Lost Generation

Where: Mills College Art Museum, Oakland
When: January 18 through March 13, 2017
Why: Because the World section is the first thing you read in your daily newspaper. At this show from documentarian Elena Dorman, portraits and audio recordings illustrate the lives of Syrians living in exile in Egypt, Jordan, Turkey and Lebanon, captured while Dorfman was on assignment with the United Nations High Commissioner for Refugees in 2013. // Mills College Art Museum, 5000 MacArthur Blvd. (Oakland), mcam.mills.edu
DON'T MISS A BAY AREA BEAT! SUBSCRIBE TO OUR NEWSLETTER.