By
Despite San Francisco's rapidly changing landscape, Nob Hill has managed to keep its luxurious and majestic character centuries after the first California barons built their colossal mansions overlooking the bay. And not much has changed since the Big Four dined on top of the hill: cable cars continue to pack the streets, concierges hold doors open, long-time residents show off their perfectly trimmed poodles, and locals still head to the corner store for the latest gossip.
EAT & DRINK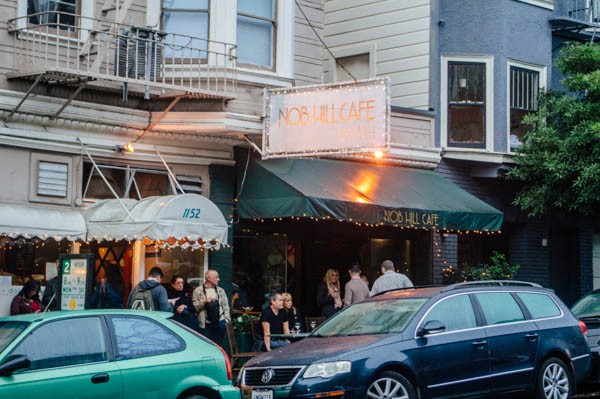 When the pizza oven is fired up at Nob Hill Café, anyone who finds themselves within a block radius will be captivated by the scent of fresh bread, basil, mozzarella, and garlic. For 20 years, Nob Hill Cafe has been serving traditional Italian fare and winning a spot in the hearts of its loyal customers. // 1152 Taylor St, nobhillcafe.com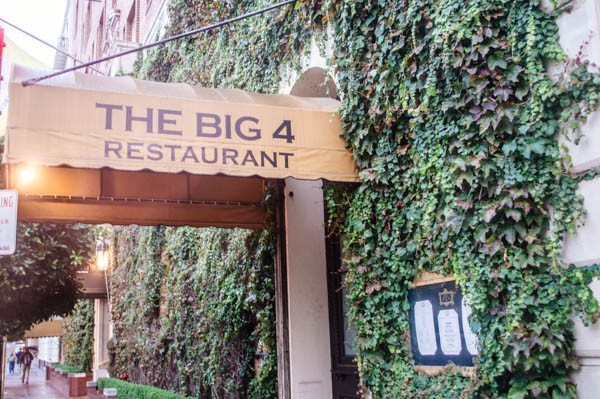 An homage to Nob Hill's most famous citizens, Big Four recreates the vibe of old San Francisco offering an elegant dining experience with local ingredients and established recipes. Have a look at the vintage photographs, listen to the live piano, and be transported back to the Golden Age. // 1075 California St, big4restaurant.com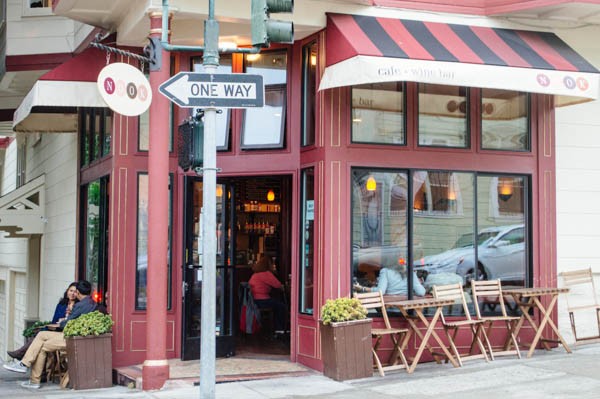 Every neighborhood needs a cute, cozy eatery with simple, delicious dishes. Whether you're looking for a slow morning coffee with your newspaper, a quick lunch with your mom, or a serene candle-lit wine glass with your darling, Nook has you covered with breakfast goods, sandwiches, salads, and small plates. // 1500 Hyde St, cafenook.com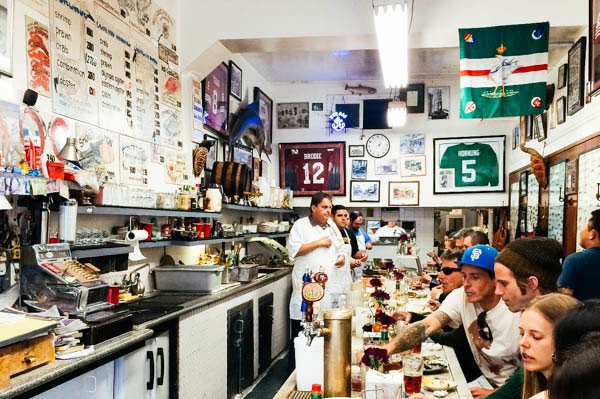 Get in line and get ready for some amazingly fresh seafood and deliciously creamy clam chowder at this iconic San Francisco spot. // 1517 Polk St, sfswanoysterdepot.com
Fine dining Italian restaurant Seven Hills is embracing the farm-to-table movement by using only local ingredients. The menu offers comforting pasta dishes and quality meats paired with a well-curated wine list. // 1550 Hyde St,  sevenhillssf.com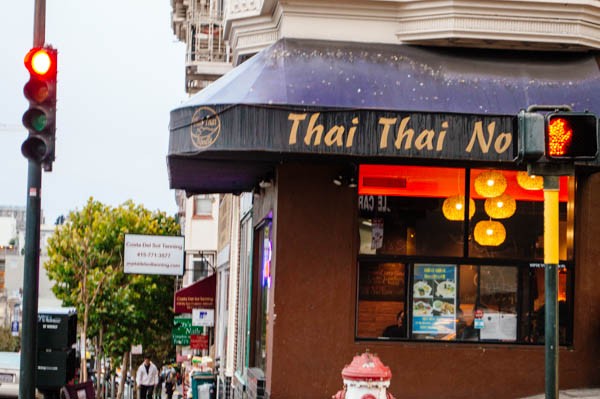 Thai Thai Noodle is a welcome alternative to the generally expensive Nob Hill restaurant scene. Generous and delicious Thai dishes make a solid base for bar hopping on a Saturday night. // 1400 California St, thaithaigourmet.com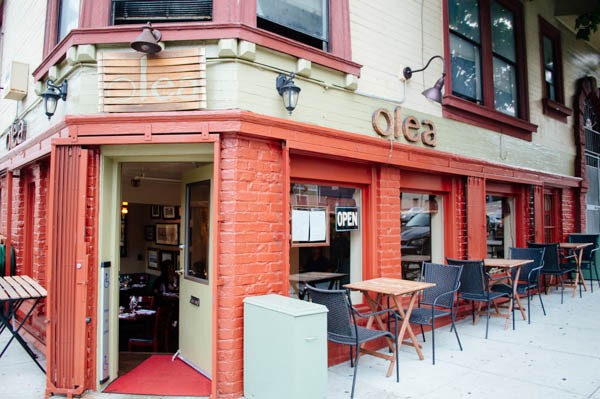 No matter what neighborhood you're in, brunch is a collective activity on a Sunday morning and Olema is your best choice when in Nob Hill. Serving Californian brunch staples such as challah or avocado toast, huevos rancheros, and omeletes, make sure to try a taste of their signature dish, cazuela - a baked eggs entree loaded with yumminess. // 1494 California St, oleasf.com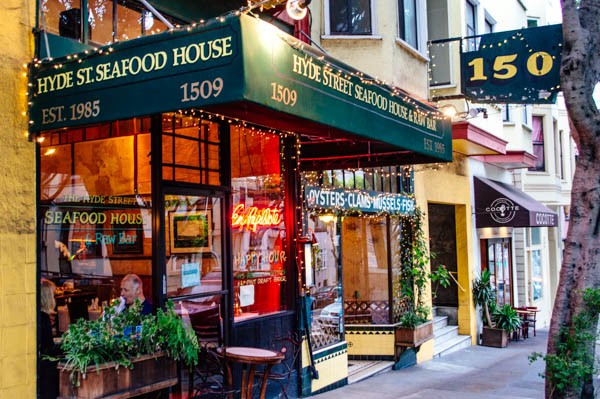 Hyde Street Seafood House & Raw Bar
We're always down when it comes to happy hour, so you'll probably find us perched at Hyde Street Seafood House from 5-7pm happily slurping oysters and enjoying a cool white wine at this local favorite. // 1509 Hyde St, hydestseafoodhouse.com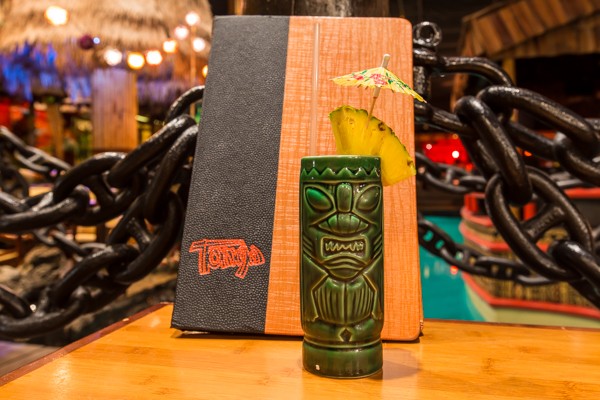 (Photo by Garrick Ramirez)
What used to be an indoor swimming pool on the Fairmont Hotel is now one of San Francisco's most iconic tiki bars. Start building your cocktail umbrella collection while nibbling on Hawaiian Poi dumplings. // 950 Mason St, tongaroom.com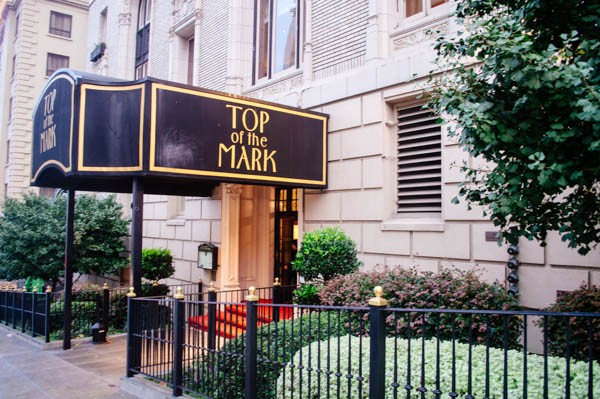 Formerly a hotel suite with 11 rooms, Top of the Mark is a legendary San Francisco bar offering sweeping 360-degree views of the city and high-end cocktails on top of the Mark Hopkins Hotel. Calling all martini fans: 100 different varieties are waiting to be tasted at this local icon. // 999 California St, intercontinentalmarkhopkins.com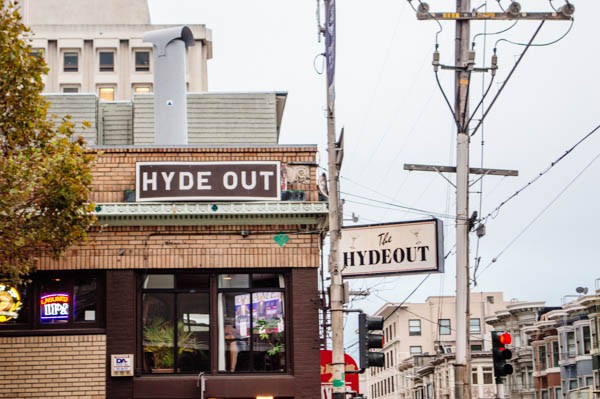 Hide out at this local bar for fun evenings featuring board game marathons, affordable drinks, and lively conversations. // 1068 Hyde St

SHOP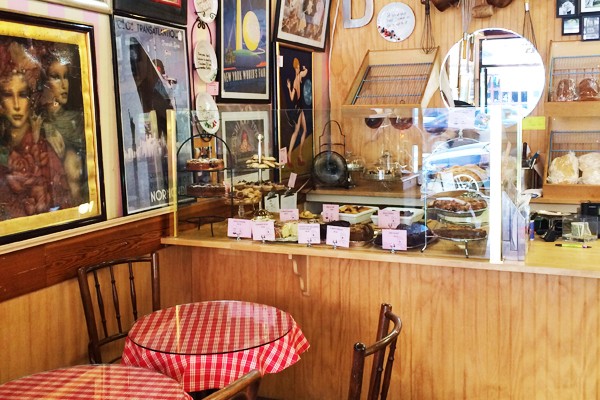 Head to Lotta's for delicious pastries and custom-made cakes. This neighborhood bakery has been serving carb-loaded goodies for over 10 years, so grab a slice of pie and enjoy. // 1720 Polk St, lottasbakerysf.com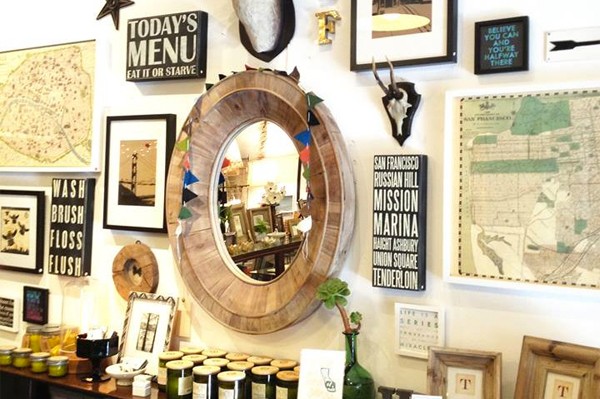 Everything from letterpress prints and jewelry to apparel and home goods can be found at Picnic—the one-shop-stop for all your gift-giving needs. // 1808 Polk St, picnicsf.com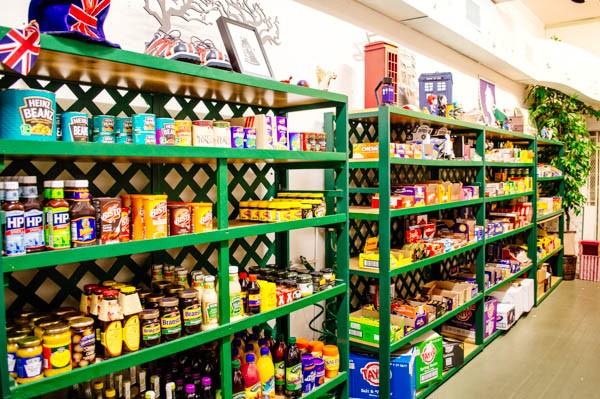 Want to munch on the same chocolates and candies adored by the Queen of England? This small shop has shelves stocked with all things British, from sweets to baked beans. // 1526 California St, yousaytomato.biz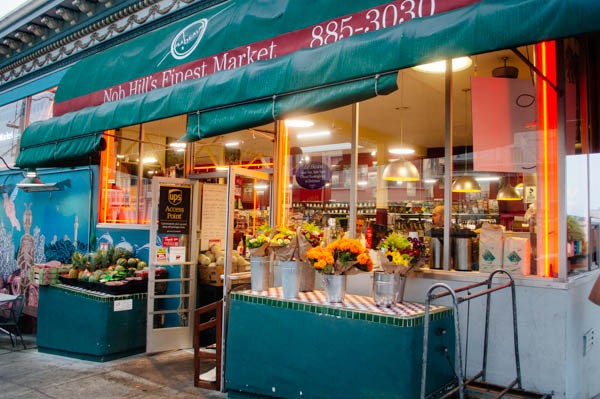 Located in the center of Nob Hill, Le Beau has been supplying the neighborhood with provisions, sandwiches, deli food, flowers, and newspapers for over 31 years. Cheers to the next 30 to come! // 1263 Leavenworth St,  lebeaumarket.com
TO DO
As a resident of San Francisco, you should be able to tell any tourist how our iconic cable cars works. If you're not familiar with the machinery, we recommend a visit to the cable car museum. It's free! // 1201 Mason St, cablecarmuseum.org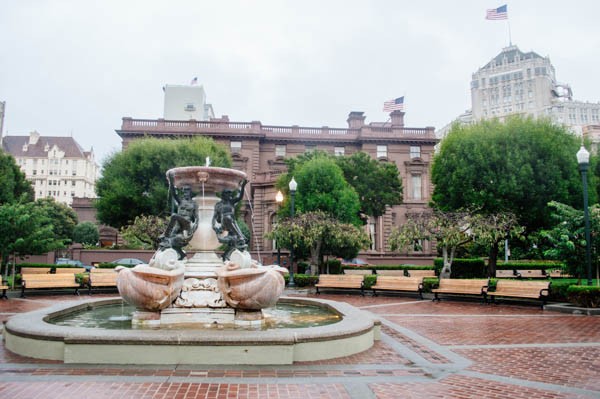 With three major hotels, severals restaurants and bars, plus lots of humming cabs and cars, life on top of Nob Hill can get a bit noisy. Your best bet to escape all the hustle is a bench at Huntington Park. Located directly in the middle of Nob Hill, this small, perfectly-pruned oasis is perfect for a mid-day break. // California St & Taylor St, Huntington Park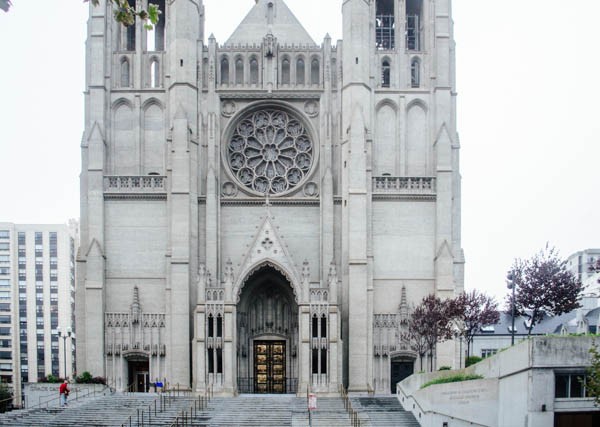 Stately and grand, Grace Cathedral is the main cultural attraction in Nob Hill. Its exterior and interior are examples of imposing architecture and an absolute must-see when exploring the neighborhood. // 1100 California St, gracecathedral.org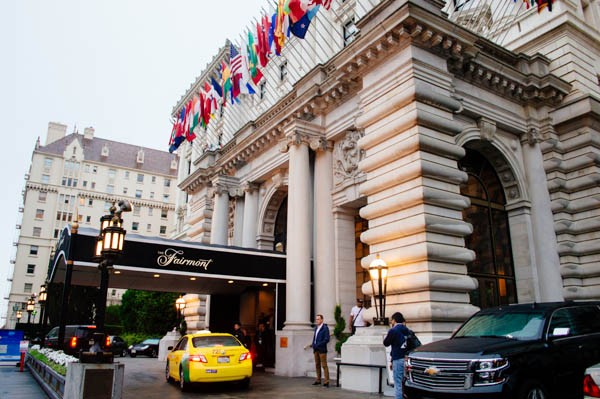 Experience true old-world luxury at the Fairmont Hotel with a cultured afternoon tea complete with tea sandwiches, homemade scones, and pastries, and accompanied by a selected assortment of quality leaves. // 950 Mason St, fairmont.com/San-Francisco
DON'T MISS A BAY AREA BEAT! SUBSCRIBE TO OUR NEWSLETTER.