By
Take something of San Francisco's old-world elegance, sprinkle in a few local celebrities (you choose: an actor, a speaker of the House, a Fortune 500 CEO), add a quiet suburban hush, and you get Pacific Heights in all its grandeur.
SHOP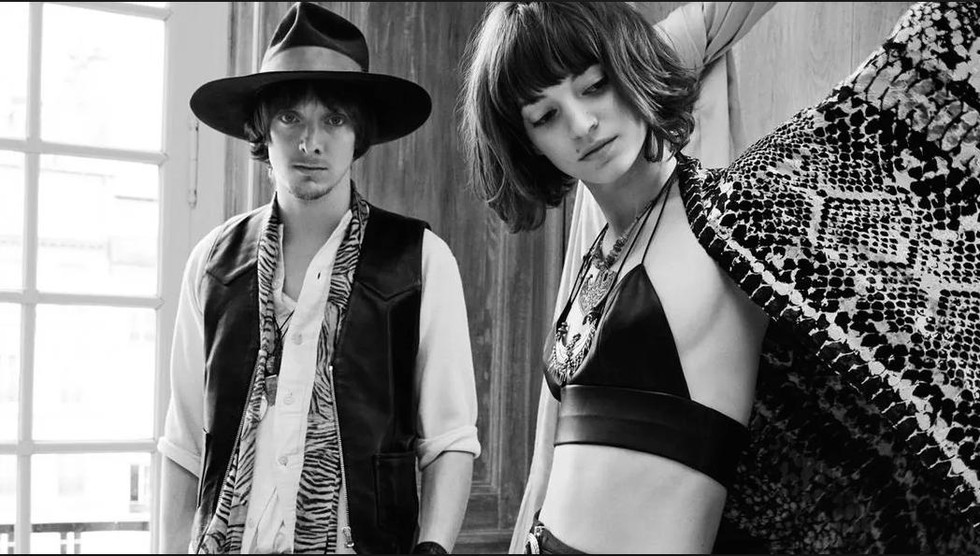 (Courtesy of The Kooples)
This French boutique, with its edgy black-and-white decor to match its threads is a spanking new addition to the cool kid block on Fillmore. Hollywood starlets Nina Dobrev, Anne Hathaway and Selena Gomez have worn their sharp-fit blazers on the red carpet, Kooples adding touches of edgy to zippered v-neck silk tops and more. —Alice Zhang // 2241 Fillmore St. (Pacific Heights), thekooples.com
Unlike a certain major cosmetic purveyor's cavernous stores, the NARS boutique on Fillmore Street is uncluttered and naturally bright, which means you get an honest assessment of what your makeup really looks like on your face.—A.Z. // 2050 Fillmore St. (Pacific Heights), narscosmetics.com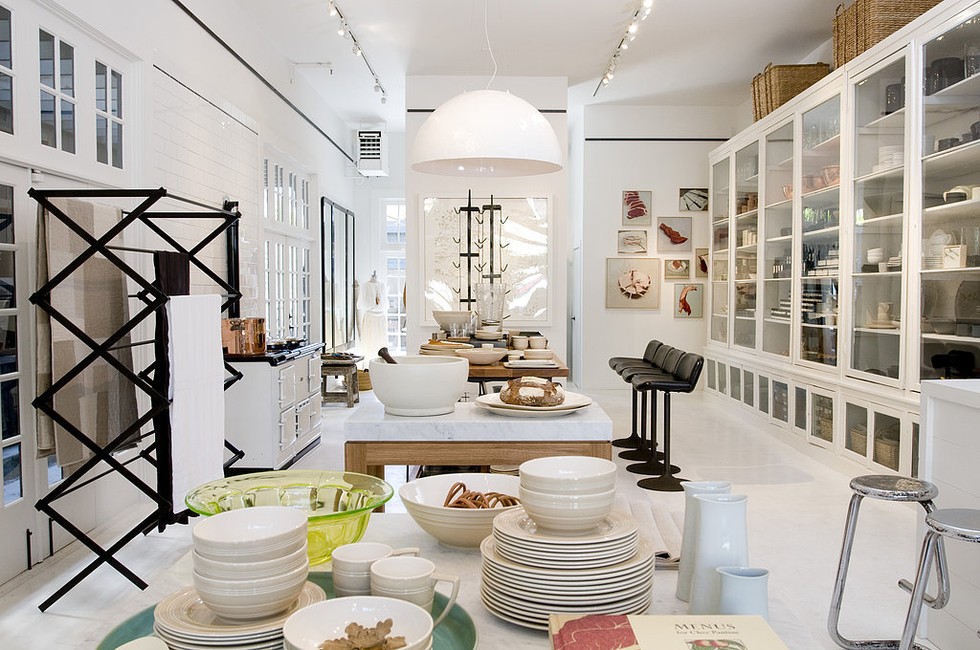 (March, via Pintrest)
Don't let the minimalist aesthetic fool you—this home boutique is elegant and welcoming and makes you wish that you collected their speckled kitchen accessories or local cookbooks (spotted: Tartine, Chez Panisse, Manresa). On some days, March transforms into a makeshift art gallery, a cocktail-party space (including a cute garden space complete with succulents and a mini lemon tree), or a cooking demo classroom.—A.Z. // 3075 Sacramento St. (Pacific Heights), marchsf.com
Thoroughly modern, the Future Perfect carries design-forward furniture, jewelry and tabletop adornments for the home. Check out Bec Brittain's Maxhedron: a prismatic chandelier that turns into a mirror when the lights are off (kinky!). Nothing in the store is more than 25 years old, and all furnishings are environmentally sustainable.—A.Z. // 3085 Sacramento St. (Pacific Heights), thefutureperfect.com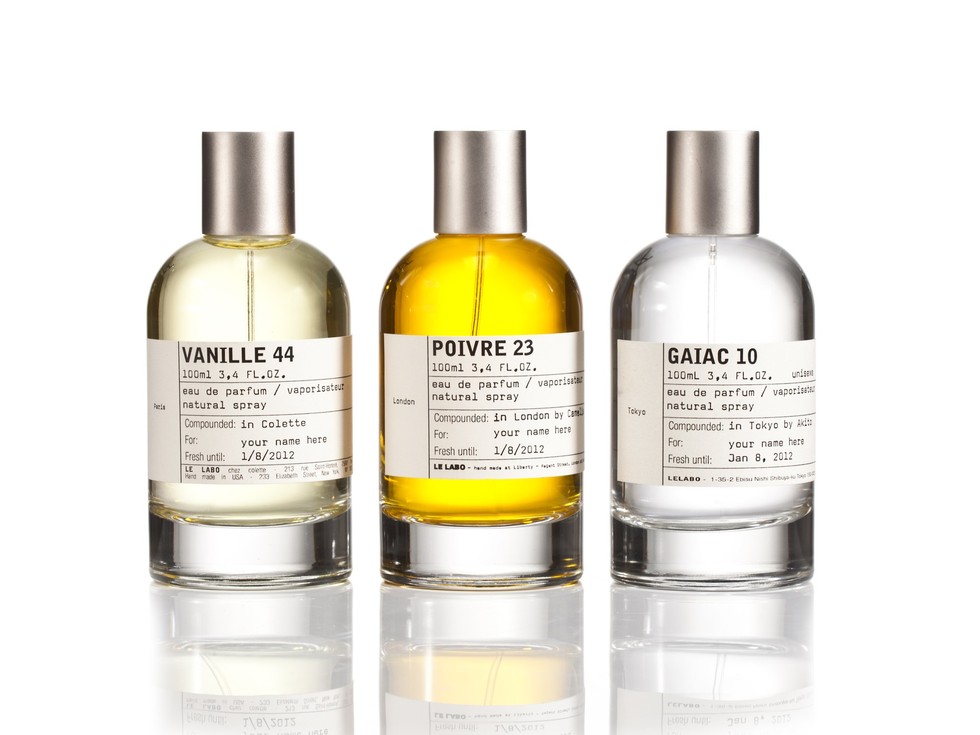 (Courtesy of Le Labo)
Le Labo is a destination you may not have experienced yet, but most likely you have smelled their incredible fragrances on someone and been mesmerized for hours. That's the general response to this high-end boutique perfumery. With a cult like following of people who obsess over their hand crafted made-to-order scents once you experience their luxurious incredible scents you won't look back. —Emily Martin // 2238 Fillmore St. (Pacific Heights), lelabofragrances.com

This boutique stocks Isabel Marant, Vanessa Bruno, and Kenzo. The evolving mix of accessories draws you in for a look-see, but then suddenly you're sucked into the beauty and possibilities of the tweed jackets and the gold jewelry, just like superstars Kate Hudson, Rosie Huntington-Whiteley, and Lindsay Lohan.—A.Z. // 2056 Fillmore St. (Pacific Heights), elizabeth-charles.com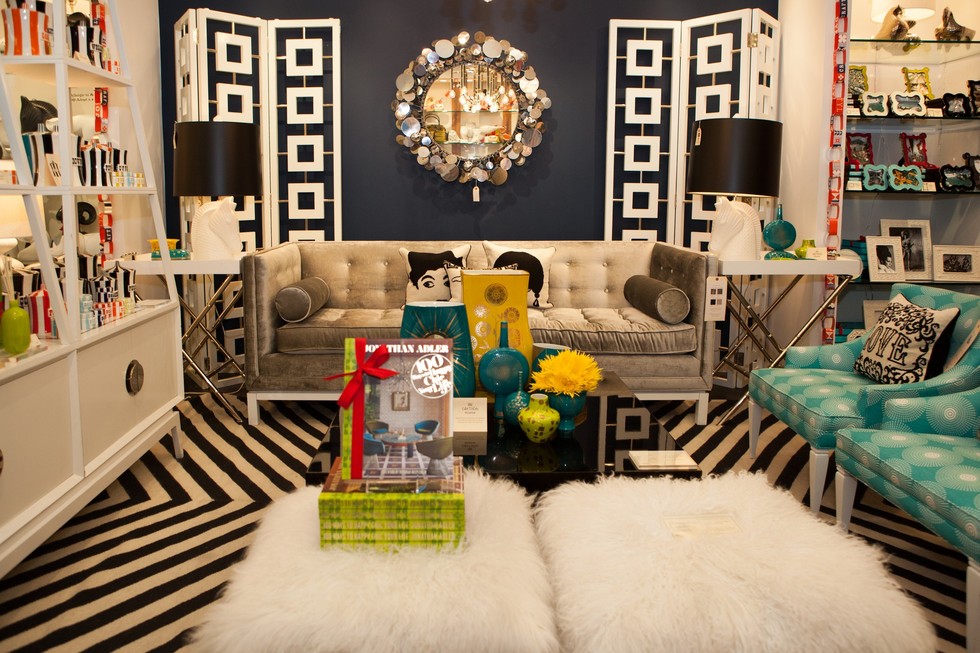 (Courtesy of Jonathan Adler)
As you stroll down Fillmore Street be sure to pop into Jonathan Adler to experience bright, cheerful modern home décor styled to perfection. If you were not planning to redecorate or pick up a gift, this store's assortment and friendly knowledgeable team may make you reconsider.—E.M. // 2133 Fillmore St. (Pacific Heights), jonathanadler.com
Whether you are heading to the Beach or planning a party and want some gorgeous linens to liven up your party décor, you'll be sure to score a gorgeous linen, sarong or home décor piece at this boutique. In addition to linens and home accessories they offer Men's & Children's Apparel.—E.M. //2155 Fillmore St. (Pacific Heights), robertarollerrabbit.com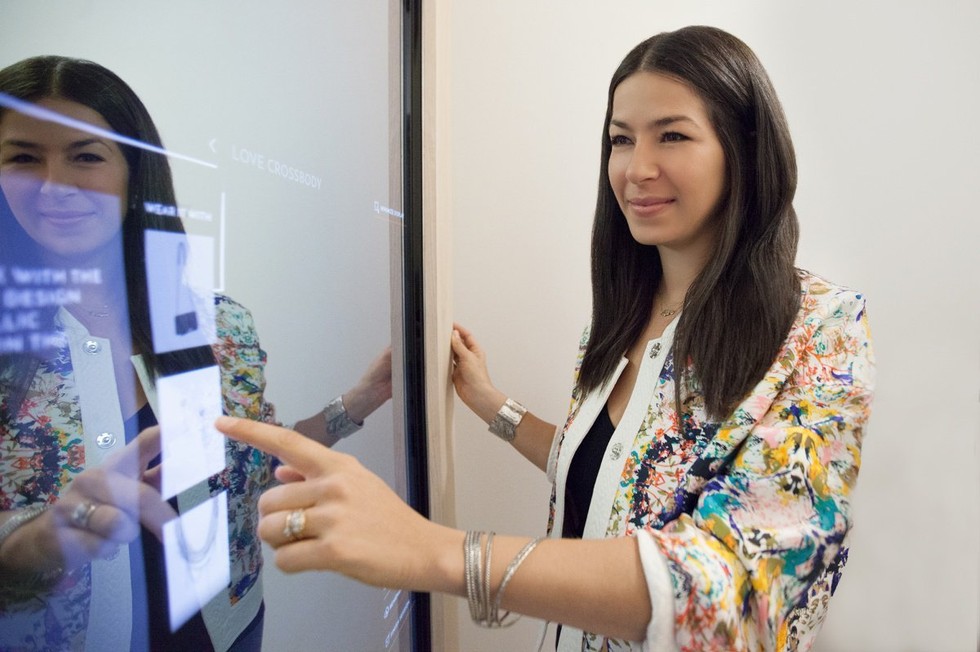 (Courtesy of Rebecca Minkoff)
Another retailer you won't want to miss is Rebecca Minkoff. This boutique offers Apparel, Shoes & Handbags in a cool modern setting. They also have pretty cool technology in the store letting you shop directly from their app for anything you may not find in the store.—E.M. // 2124 Fillmore St. (Pacific Heights), rebeccaminkoff.com/san-francisco
Anyone familiar with Intermix and their stunning contemporary assortments will be thrilled to see this open late Summer/early Fall. Intermix, originally a New York based boutique now owned by Gap Inc. will offer the fashionista's yet another great destination for women's apparel and accessories.—E.M. / 2223 Fillmore St. (Pacific Heights), intermixonline.com
EAT + DRINK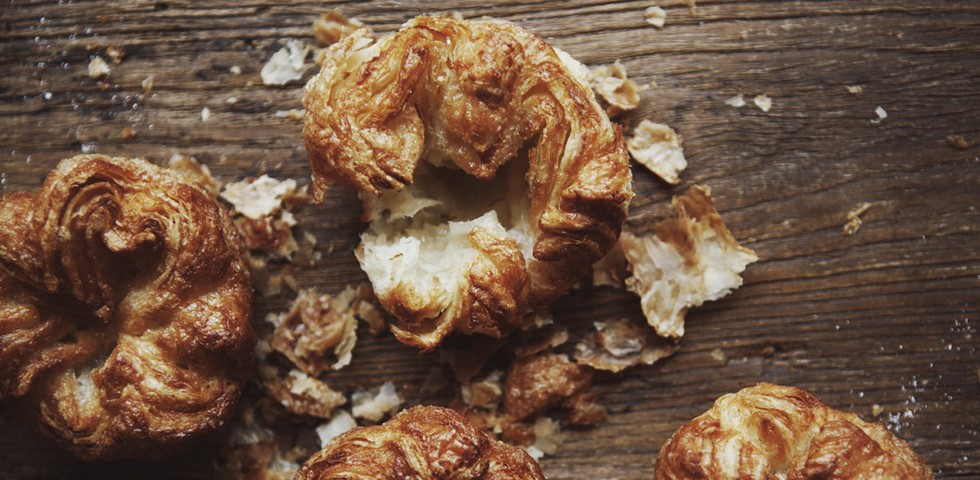 (Courtesy of B. Patisserie)
Heading up the kitchen at this modern French bakery is acclaimed pastry chef Belinda Leong, formerly of Manresa and Gary Danko, who churns out the butteriest, flakiest kouign-amann like nobody's business. Perfect for an early-morning pit stop or an afternoon-coffee hour rendezvous with friends.—A.Z. // 2821 California St. (Pacific Heights), bpatisserie.com
Anyone with a sweet tooth knows of the adored B Patisserie, yet you may not be aware of their sister restaurant B on The Go which opened a bit after B Patisserie. We are huge fans of B on The Go loving this new casual destination offering delicious Roasted Meats, Salads and of course a selection of the incredible sweets we all are crazy for at their sister location, B Patisserie.—E.M. // 2794 California St. (Pacific Heights), b-onthego.com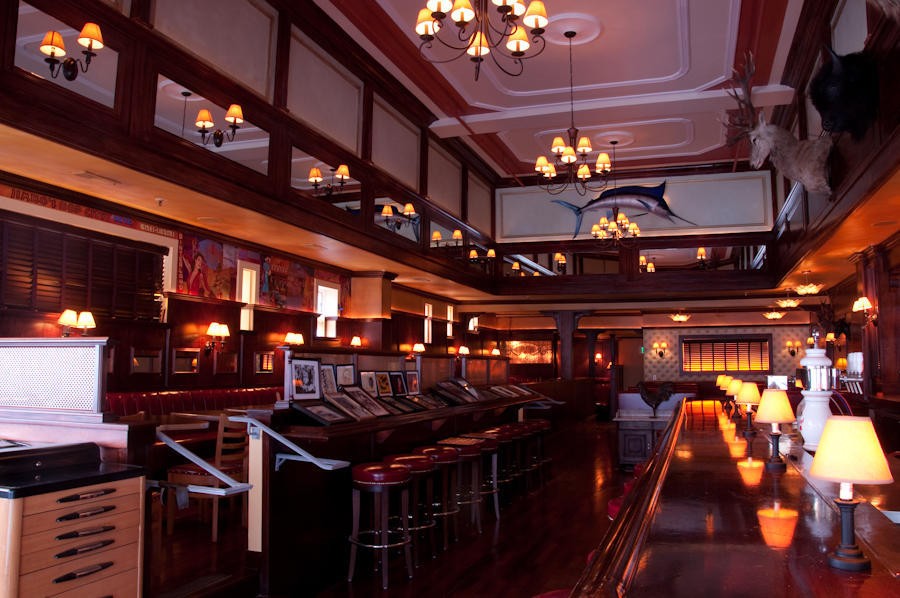 (Courtesy of Palmer's Tavern)
If you're craving a swanky cocktail, glass of wine or a beer Palmer's Tavern is the spot for you. With a gorgeous restaurant interior lined with dark wood and marble and an antique bar this has an old school charm that's hard to find. Plus, their cocktails are some of the best in Pacific Heights and nicely priced at $11.—E.M. // 2298 Fillmore St. (Pacific Heights), palmerssf.com
The Social Study setting offers that cozy ambiance where you could order a glass of wine, curl up with a book and stay all night. Or, it's perfect for a date or glass of wine with a pal. The best part is it's located on lower Fillmore Street, across the street from another Pacific Heights favorite State Bird Provisions. Put your name on the State Bird Provisions list and enjoy a drink at The Social Study as you wait.—E.M. //1795 Geary Boulevard (Pacific Heights), thesocialstudysf.com
You've most recently read about State Bird Provisions either here (The Ultimate Guide to Fillmore Street's Tastiest Restaurants) Or in the various other publications they have received glowing reviews in. Regardless, we still cannot get enough of this incredible Lower Fillmore Street Restaurant. Prepare for an evening with delicious, innovative food, a fun dining experience where you're guided through the Dim Sum cart's menu changing daily by the friendly knowledgeable team.—E.M. //1529 Fillmore St. (Pacific Heights), statebirdsf.com
Elite Café (reopening summer 2016)
Elite Café, an iconic institution on Fillmore Street since 1981 was recently purchased by the team behind Schroeder's and The Press Club which is why we're anxious to see the new menu when they relaunch. Stay tuned for more on this late summer/early fall opening.—E.M. // 2049 Fillmore St. (Pacific Heights), theelitecafe.com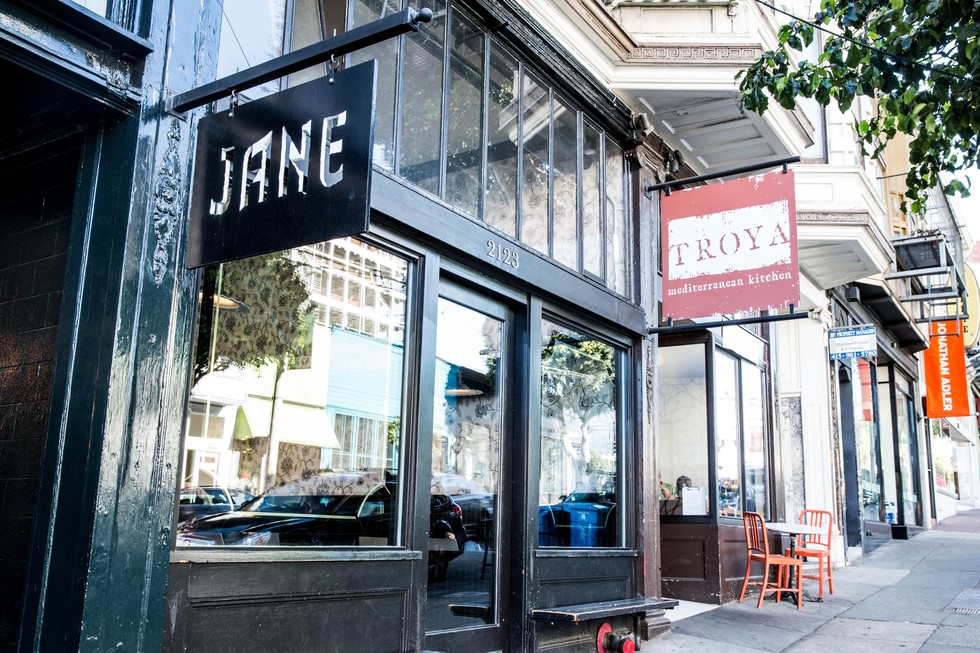 (Photo Courtesy of Jane Café)
Jane is a neighborhood favorite known for their incredible eats, coffees and the casual café setting. Whether you're meeting for breakfast, a coffee and a treat or a working lunch date Jane Café will not disappoint. Just plan for a bit of a wait as it's one of the most popular café's on the street.—E.M. // 2123 Fillmore St. (Pacific Heights), itsjane.squarespace.com
Another classic Fillmore dining institution is Florio offering an assortment of French & Italian classics such as Tagliatelle, Seafood Stew, Roasted Chicken & Steak Frites. This cozy café is great for a drink or bite at the bar or more formal sit down dining in the dining room.—E.M. //1915 Fillmore St. (Pacific Heights), floriosf.com
For a casual counter order and sit down or take away option we adore The Grove. The vibe is relaxed with tasty food both indoor and outdoor seating overlooking Fillmore Street. This is both nice on the wallet and tasty.—E.M. // 2016 Fillmore St. (Pacific Heights), thegrovesf.com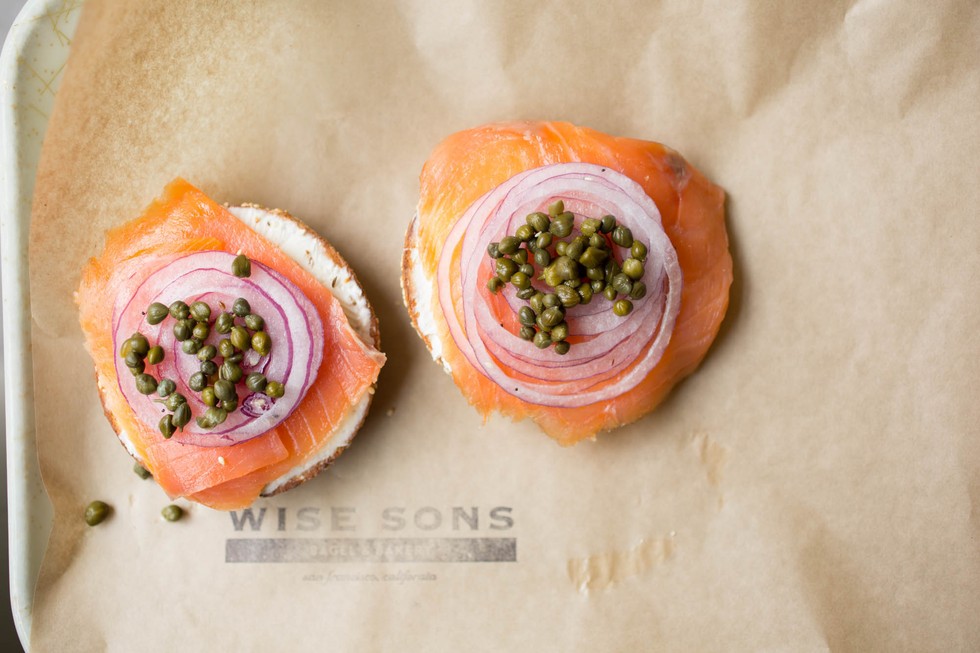 (Photo Courtesy of Wise Sons Bagel & Bakery)
We could not have been happier to see this Mission Restaurant open a new outpost in Lower Pacific Heights. Their bagels are incredible, almost as good as you'd experience in New York and the inviting bright loft like restaurant will make it easy to settle in and relax as you enjoy those fabulous Lox.—E.M. // 1520 Fillmore St. (Pacific Heights), wisesonsdeli.com
Another Fillmore Street classic is SPQR offering Northern California cuisine inspired by Italian cuisine led by Chef Matthew Accarrino, a Food & Wine 2014 Best New Chef and Owner and Wine legend, Shelley Lindgren. You will not be disappointed with this gem offering some of the most creative flavorful Italian in the city.—E.M. // 1911 Fillmore St. (Pacific Heights), spqrsf.com
To-Do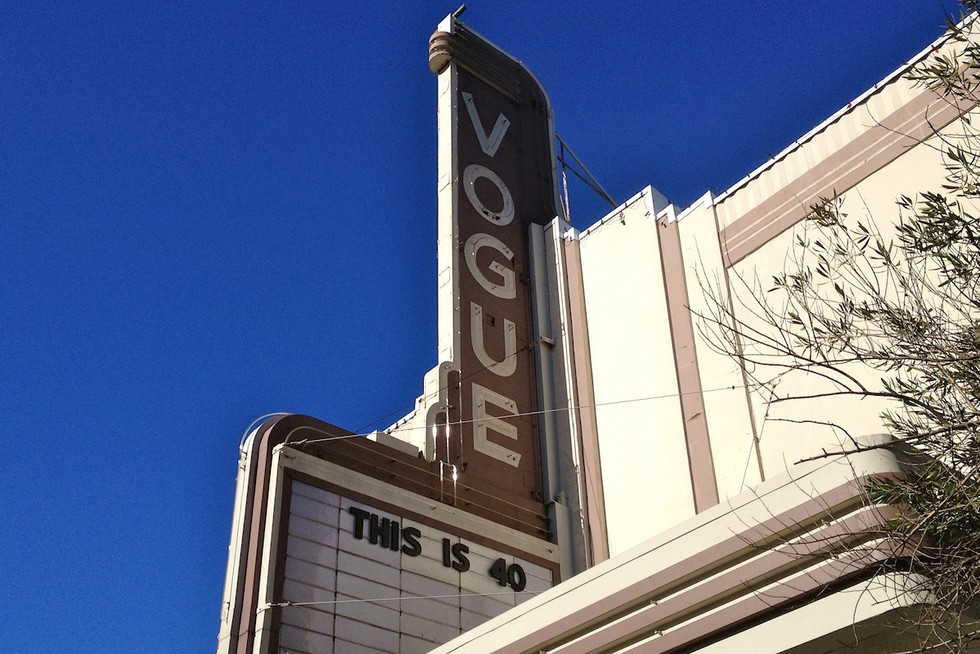 Both theaters were built in 1901, and more than 100 years later, the Vogue is thriving as the city's most charming single-screen cinema for big releases. Hit up the Clay for Oscar-worthy foreign flicks, and, of course, the requisite midnight showing of Rocky Horror Picture Show.—A.Z. // Vogue Theater: 3290 Sacramento St. (Pacific Heights), cinemasf.com/vogue, Clay Theater: 2261 Fillmore St. (Pacific Heights), landmarktheatres.com/san-francisco/clay-theatre
Use the Tenochtitlan pyramid-style steps at this popular sunworshipping destination for morning cardio and be rewarded with a breathtaking view of the city when you do your Rocky Balboa imitation at the top. The park is a lovely gathering spot for off-leash dogs, boisterous children, or just watching the clouds float by on a nice day.—A.Z. // Steiner & Jackson Streets (Pacific Heights), sfrecpark.org/destination/alta-plaza-park
DON'T MISS A BAY AREA BEAT! SUBSCRIBE TO OUR NEWSLETTER.