By
Since 2007, Treasure Island has been reinventing itself as a mecca for wine lovers with seven tasting rooms packed into less than one square mile. Enjoy an afternoon of excellent Northern California vintages while taking in one of the city's best bay views.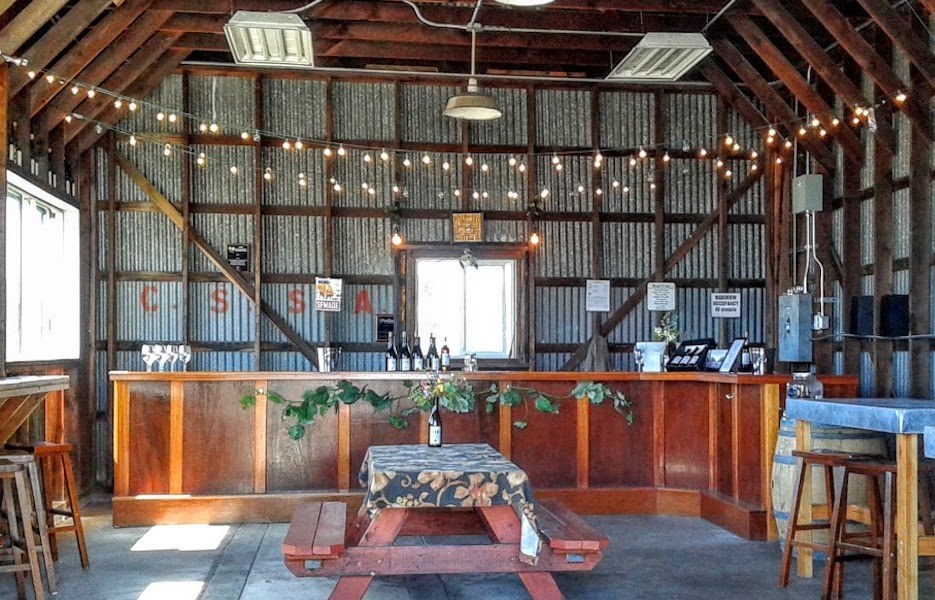 Vie Winery
Vie's limited-production Rhone varietal and zinfindel-based wines use grapes from Santa Barbara, Sonoma, Napa, and Lake County vineyards. Try a glass of their 2012 L'Imaginaire grenache, a medium-bodied wine with mixed-berry and soft-floral notes, while playing a game of bocce on Vie's waterfront courts (shared with Sol Rouge Winery, see below). // Clipper Cove Way, Bldg 448 (Treasure Island), viewinery.com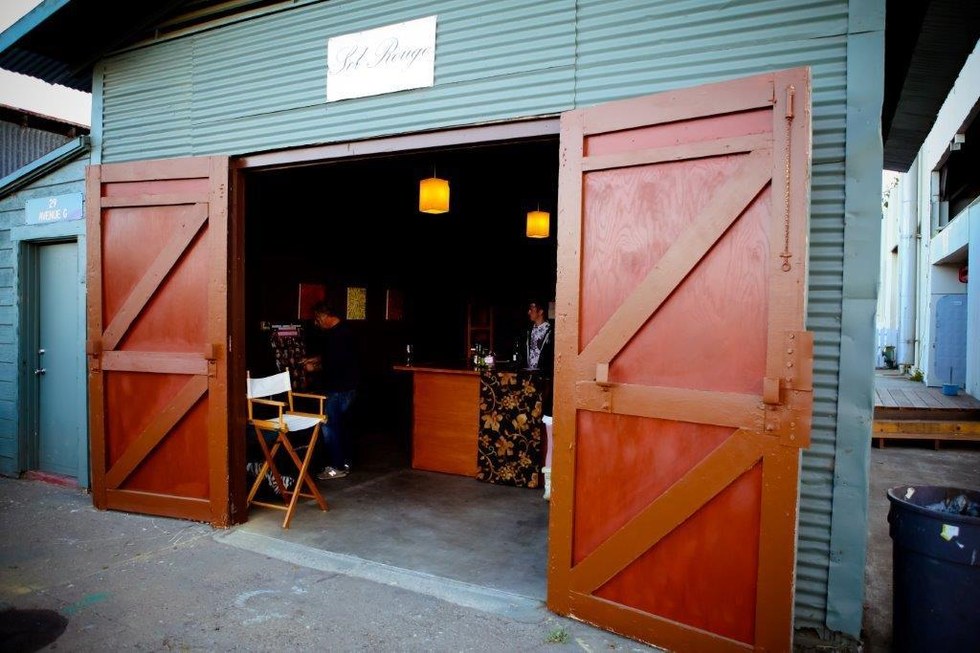 Sol Rouge Winery
Sol Rouge specializes in French Rhône and Bordeaux grapes grown at their family estate vineyard north of Napa Valley. Since 2010, 10 of their wines have been rated over 90 points by Wine Enthusiast. A tasting at their industrial "barn" is an excellent introduction to varietals such as the 2011 syrah, a meaty wine with flavors of toasted oak and pepper, or a 2010 cabernet sauvignon which features hints of chocolate and mint. // Clipper Cove Way, Bldg 141 (Treasure Island), solrouge.com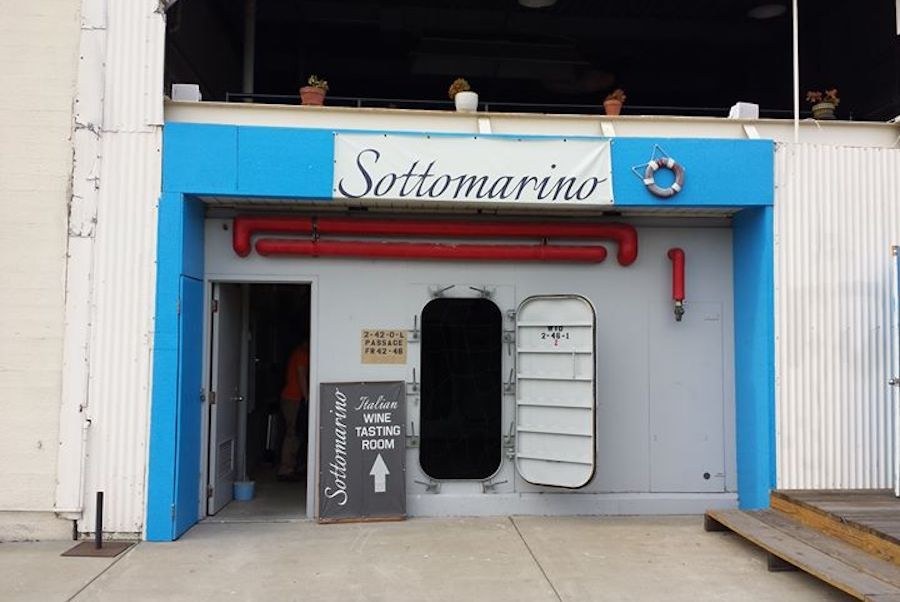 Sottomarino Winery

Sottomarino's unique tasting room was once a World War II submarine training vessel dubbed the USS Buttercup. Though today she is relegated to land on Treasure Island, the Buttercup still gets to show off her original submarine features, including an original escape hatch. In fact, Sottomarino means "submarine" in Italian. The wines here are Italian in style and include a 2013 sangiovese, a dry red with flavors reminiscent of a homemade grape popsicle, and sweet whites such as their 2013 muscat. // 400 California Ave., Bldg 2 Annex (Treasure Island), sottomarinowinery.com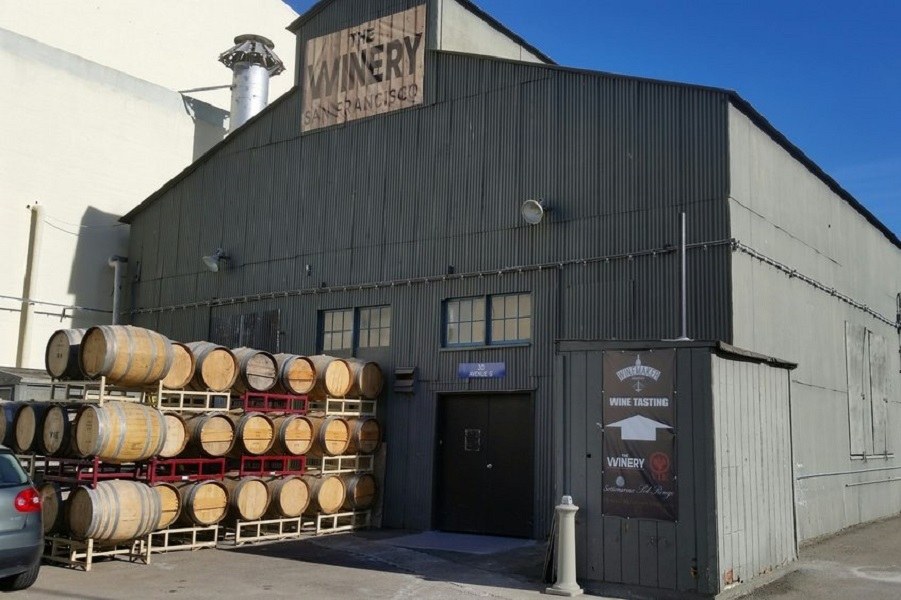 The Winery
With almost a dozen awards under their belt, the Winery has a vast collection of whites and reds, ranging from chardonnay to tempranillo. The Winery even produces a sparkling white, Glitter, which combines sweet fruitiness with the aromas of baked goods. Their industrial tasting room and event space lined with dozens of casks is spacious and idea for a special soirée. // 30 Avenue G (Treasure Island), winery-sf.com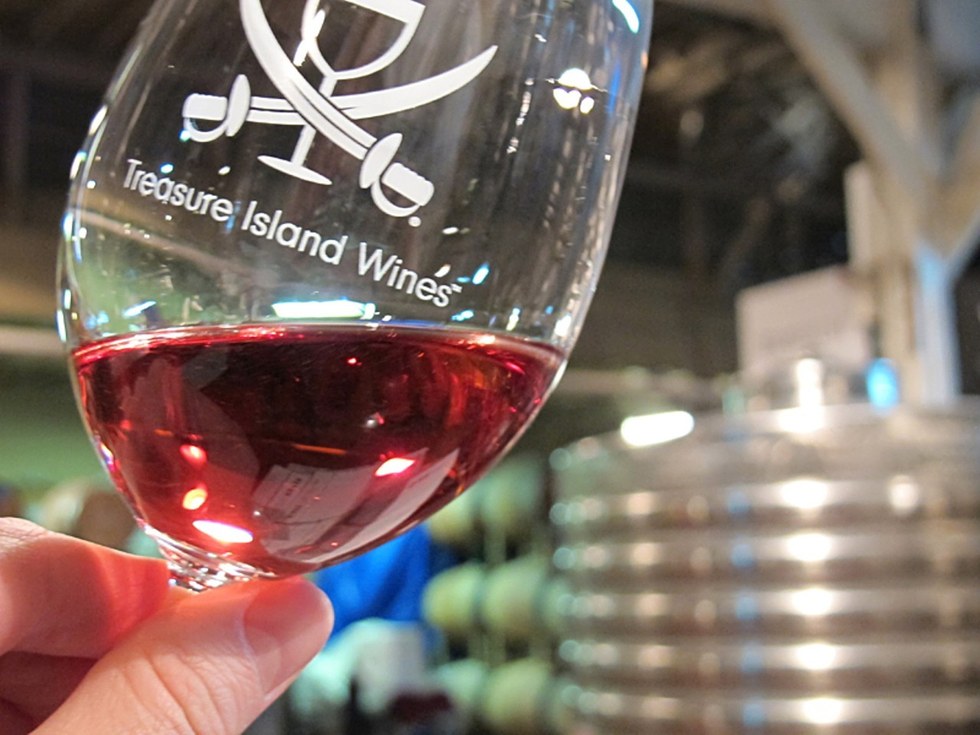 Treasure Island Wines
This collective offers wines from five local winemakers that rotate production under the label "TI Wines"—Baker Family Wines, Divergent Vines, Heartfelt Wines, Oro en Paz, and Bravium (the latter has recently opened its own tasting room on the island, see below). At their tasting room, $10 will get you a sampling of six to eight of the best varietals on hand such as a bright, bold 2012 rosé of pinot noir with strawberry notes or a smokey 2010 chardonnay. Bring your pup along to the tasting and the dog lovers at Treasure Island Wines will waive the tasting fee. // 995 9th St., Bldg 201 (Treasure Island), tiwines.net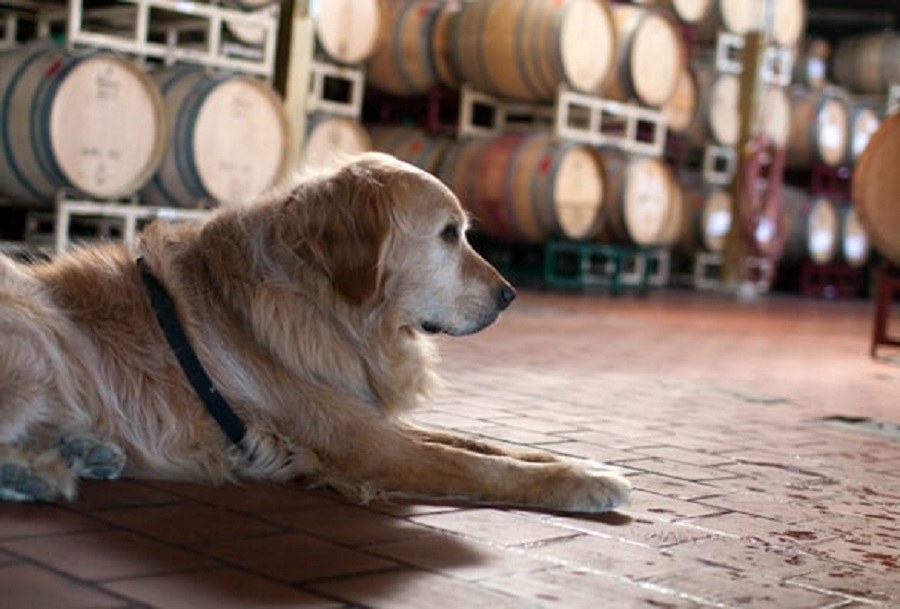 Bravium WineryCourtesy of Yelp/Bravium
Bravium Winery
Winemaker Derek Rohlffs is a self-proclaimed minimalist who carefully crafts his wines from grapes grown in the Anderson and Russian River Valleys. One of the first wineries to open on Treasure Island, Bravium's tasting room features their acclaimed 2015 pinot noir with aromas of rhubarb, rose petal, and berry. // 995 9th St. (Treasure Island), bravium.com
Fat Grape Winery
At Fat Grape, winemaker Patrick Bowen uses a unique process that avoids the use of added sulfites, a wine preservative which can cause headaches or body swelling in a small percentage of highly food sensitive people. On Saturdays at their tasting room, enjoy local music while exploring a free flight, which may include an award-winning red such as the 2009 Amador County syrah. // 1080 Ave. M, Bldg 670 (Treasure Island), fatgrapewinery.com
DON'T MISS A BAY AREA BEAT! SUBSCRIBE TO OUR NEWSLETTER.