Built in 1931, this Spanish Mission–style home has all the charms of country living, with treed, creekside grounds and endless indoor-outdoor spaces, plus the comforts of modern living.
The renovated interior has contemporary design with a number of the original touches including parquet floors and built-in cabinetry. Floor-to-ceiling windows and glass doors flood the house with natural light, illuminating recently expanded spaces including the family room, kitchen, and master suite.

---
The pretty abode melds old-world charm with design au courant. In the living room, enormous windows take up nearly an entire wall. The space is swathed in a dove hue with wood trim giving a fresh feel to more rustic elements including hardwood floors, antique lighting and exposed brick around the fireplace. The formal dining room and kitchen maintain the same aesthetic, though with some moodier touches like inky wood beams, trim, and fireplace as well as grey cabinets. A tile backsplash pays homage to the home's original style. Two large doors here open up to the backyard.
Upstairs, four bedrooms offer airy spaces to rest, the most of which is the master suite with windows on two walls with a lush display of tree tops. All bathrooms, too, have been updated, fusing a hint of farmhouse with modern decor like marble counters and patterned tile. Outside, groomed grounds await with brick patios for dining al fresco or gathering with friends around the fire. A small pool rounds out the perfect backyard sanctuary.
Location: 105 Scenic Dr. (Redwood City)
Size: 2,630 sq. ft.

Bedrooms: 4
Bathrooms: 4

Asking price: $2,988,000
For more information, visit deleonrealty.com.
Meet Your New Real Estate Team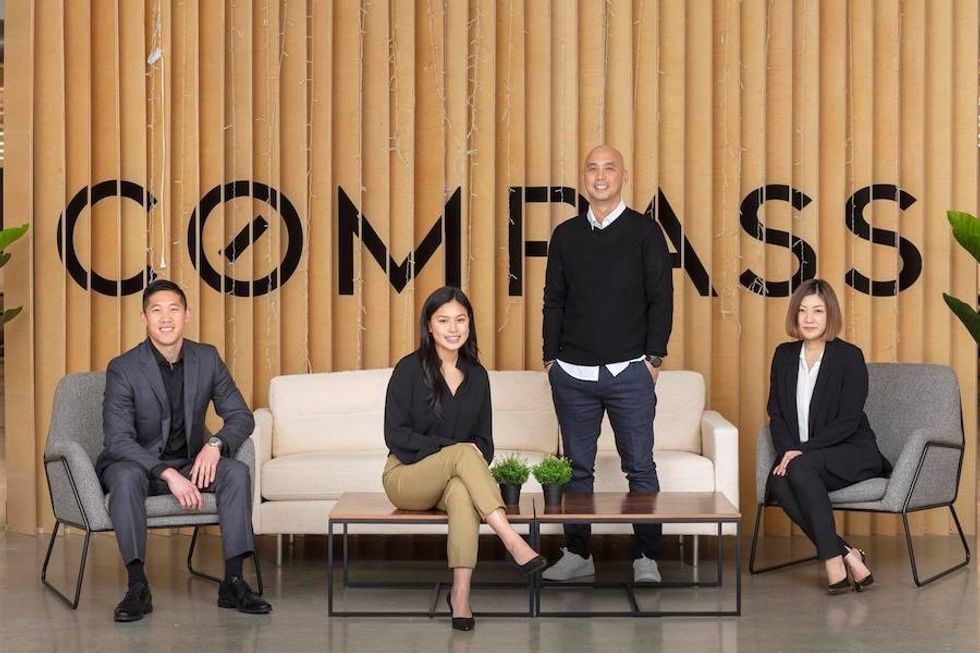 Looking to Buy or Sell a Home?
Alden Wong and Terrence Chan are the local real estate professionals you've been searching for. With over 15 years experience in real estate, you can trust Alden and Terrence to deliver the very best results whether you're buying or selling real property. The team doesn't just specialize in urban lifestyle, they actively foster community development. We can elaborate on what your team does, how they work, any current listings etc here. This can be as long or short as you like.
Learn more about working with Alden Wong & Terrence Chan here.

// Thank you to our partners at compass.