Wine-tasting (and the necking that follows) in Napa is so cliché. So is cozying up in Carmel. When you've exhausted your list of romantic getaway ideas, it's time to think outside the box and head elsewhere.
---
Peel off Highway 50 about 30 miles east of Sacramento and, at first, it doesn't look like much. But roll through the hills dotted with horse ranches and pastures; suddenly, you're in the middle of nowhere, far from civilization. Don't be fooled, these hills have stories to tell. Y'er in Gold Country.

Make your home base the idyllic Eden Vale Inn. The low-key proprietors Gayle and Mark converted in old barn into a handsome bed & breakfast, and the splendor is in the details. Rooms have enviable touches like high-tech lighting, rain showers, fireplaces, and posh beds. The room I stayed in had an absolutely divine, private, outdoor Japanese soaking tub. The breakfast spread is extensive and served on a sweet veranda, and there are plenty of areas inside and out of the house to hang out and chill, including a swimming pond and hammocks strung underneath grapevines.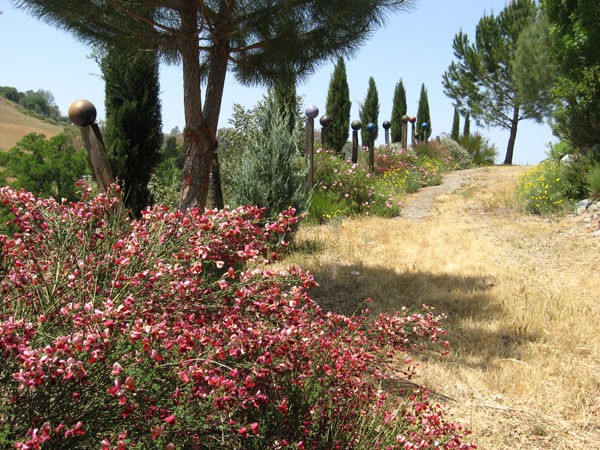 Gayle has spent years investing energy into the lush gardens, and offbeat details like perched bowling balls festoon the yard. There's a spa onsite that provides Swedish, deep tissue, hot stone, and couple's massages. Mark and Gayle also keep a stock of excellent locally produced wine on hand for cocktail hour. Keep in mind, there is so much to explore in the area, but you should do your self a favor and plan a day (or an afternoon) to simply veg and hang out at their mellow property (which really is ideal for any season, including winter -- imagine rejuvenating here after a day of Tahoe skiing). Mr. Bushwhack the cat has been guarding the property for 20+ years (he's only had one run-in with a coyote) and he and his jollier cohort (a black lab) will welcome you.

Once you've gone stir crazy, activities are all within a few miles. Wine lovers will discover they have tasting rooms to themselves. Gold Hill Winery is unpretentious with sweeping views as well as a brewery on-site. It has delicious, award-winning Viogniers for incredibly reasonable prices (open Thurs - Sun, 10 a.m. - 5 p.m.). Further up the road, David Girard is a larger winery (run by a Detroit-native) with stunning views no less. It's famed for Rhône varietals like Syrah and Grenache.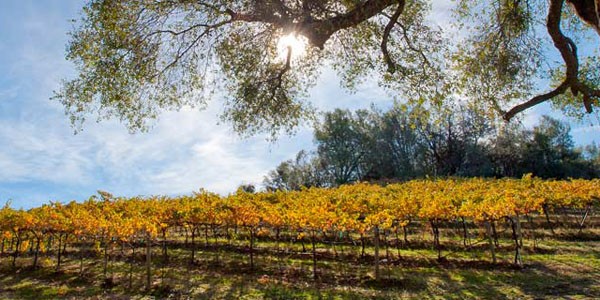 Gold Hill Vineyards & Brewery. Photo courtesy of Coloma

A history lesson isn't normally part of a passionate getaway's agenda, but a foray into Coloma, one of the most important places in California history, is highly recommended. In 1848, James W. Marshall discovered gold in the South Fork of the American River, an encounter that was the impetus for one of the largest mass migrations in the history of the world. Today, the actual gold discovery location is marked on a dirt path by a faded sign and a shoddy arrow pointing to overgrown brush on the edge of the river.


However, the surrounding town is preserved as if time stood still 150 years ago. Marshall Gold Discovery State Park is comprised of various historical monuments like the town's jail ruins, a bucolic Catholic church, Marshall's modest home, a blacksmith shop, a recreation of Sutter's Mill (owned by John Sutter in partnership with Marshall), and markers of various hotels and saloons (one of which allegedly housed California's first bowling alley). Mild hiking trails stretch into the surrounding countryside. I stumbled upon a couple of old, peaceful, pioneer cemeteries dotted with crumbling tombstones marked with Papini, Heikens, Nichols, Tuttle, and Veerkamp, surnames indicative of homelands and how far families trudged for their chance at gold. If you need more activity, the smooth winding Gold Country roads are ideal for road biking (though beware, the hills!).
For a romantic meal, the spot to go is Café Mahjaic, where the cuisine is up to the standards Bay Area denizens expect. Using local, organic, seasonal ingredients, Mahjaic produces delicate starters (try the saganaki), salads, and "moody" soup (the flavor depends on the mood of the chef). Hearty main dishes like chocolate chipotle shrimp, roasted chicken, and homemade pasta are all satisfying. Don't omit dessert. (Open Weds - Sun at 5 p.m. til close. 1006 Lotus Rd, Lotus.). For a more low key (but still viable) option, head to the Sierra Nevada House, which serves up healthy pub grub. The potato skins are brag-worthy and the salads are up to par. The current rendition of the bar hasn't changed much from its 19th century saloon and the building oozes history with a slightly uncanny energy.
Get There:
Eden Vale Inn is a 30-mile drive east of Sacramento. Coloma is six miles away. Cafe Mahjaic is four miles away.