Originally published on CaliforniaHomeDesign.com
---
When a serial entrepreneur (the creator of Mafia Wars and former Zynga exec) came to San Francisco designers Jessica Weigly and Kevin Hackett of Síol to help transform a 4,000-square-foot builder's special into a cohesive home that reflects his style, the duo was more than game. "The house was kind of lost in ambiguous space," says Weigley. "We helped him define the different areas and make sense out of it." The new home includes rocking public areas (think LED lights that can be manipulated to the mood of the party) and serene private spaces (the client is lulled to sleep by a fountain). Reboot, success.
The basement level became a game room for the client, complete with pool table and bar. "The entire house is a play between introvert and extrovert. The darkest, and most private, spaces are on the lower level," says Hackett of Síol. "It gets open and more light as you move up vertically, until you reach the top and the penthouse, which is a glass box." The game room features the programmable LEDs, which set the mood. The glowing crown is the logo for the house. "Our client wanted to brand his home," says Hackett. "It appears first on the doorbell plate, and reappears throughout."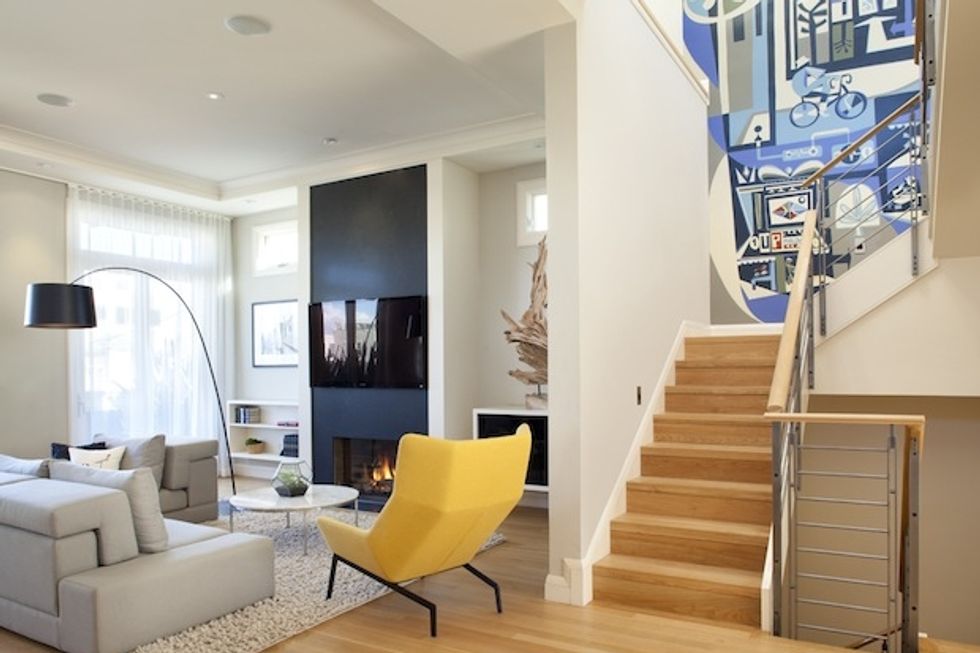 Click here to see more of this gamer's dream home!