I'm done eating out, which, as a professional cook who spent most of the past 13 years in and around restaurants, is a big thing to admit. For many years, I kept up on all of the chef gossip, read industry blogs religiously, and made it my job to eat at every new, lauded restaurant. But somewhere along the way, things changed. As my own cooking career began to shift from restaurants, so did my ideas about what constitutes a special dining experience. Somehow, dinner started to become less about what was on the table and more about who was sitting around it.
---
The last straw: Dinner at one of my favorite restaurants with two good friends in the summer of 2009. All I wanted to do was have normal conversation, but with all of the staff's interruptions to deliver courses and refill our wine, water, and bread, we could hardly get a word in edgewise. A few months later, Eccolo (the restaurant where I was a sous chef) closed, and I decided to leave full-time restaurant work. I returned to Chez Panisse (where I'd been taught to cook) as a pinch hitter, but I was determined to find another way to make a living as a professional cook.
Around that time, Michael Pollan (the author of The Omnivore's Dilemma) asked me to teach him how to cook as part of his research 
for his book Cooked (due out in April). I had studied journalism with Michael at UC Berkeley in 2006, and now he was hiring me to share with him the culinary understanding that becomes second nature to anyone who spends 60 hours a week in a kitchen. Michael quickly noticed my obsession with the four elements that are the keys to becoming an intuitive cook—salt, fat, acid, and heat—and encouraged me to build a curriculum around them. Soon after, I began offering public classes based on those early lessons with Michael. I met people of all ages and skill levels—from recent college grads who'd never learned to cook to low-income families looking to become self-sufficient in the kitchen to proficient home cooks interested in the nuances of professional cooking. These classes, and my weekly lessons with Michael, gave me new insight into the joys of cooking for and with friends and the long-forgotten pleasures of sitting down together for a home-cooked meal. I made it my mission to share this epiphany with others.
For the first time as a trained chef, I acclimated to cooking in my tiny apartment kitchen without a dishwasher, fancy appliances, or much counter space. I didn't even have a proper place to sit and eat. The kitchen table had long been a storage surface where mail piled up and loaves of bread went stale. I was embarrassed to invite people over, only to have them eat on the couch or on the floor around the coffee table. It took a while, but I eventually replaced the table with a workbench, built shelves to store my dry goods, and got cushions for people to sit comfortably around the coffee table. But most importantly, I stopped trying to be perfect and started inviting people over.
I've found that when people sit down for dinner together at home, a certain kind of unrehearsed magic happens. Unlike in restaurants, not everything needs to be perfect. Most of us rarely have the right number of chairs or knives or wine glasses. Some of my most memorable meals were cooked and shared in less than ideal circumstances—from a regal fish stew cooked over a makeshift grill on a hilltop in Piedmont, Italy, to a humble bowl of angel hair pasta with aging garlic and a handful of wilting spinach foraged from the back of the crisper drawer at a friend's Brooklyn apartment. What remains with me after all these years isn't whether we were able to find Dijon mustard for that vinaigrette or whether the onions were diced just so, but rather the way the autumn light on that hillside changed as the sun went down, the aroma that filled the kitchen as we browned those imperfectly cut onions, and the raunchy jokes my friends told that still make me blush.
When Michael wanted to learn how to bake bread, I took him to Tartine Bakery and introduced him to the owner, Chad Robertson. We spent a day watching the bakers knead dough, shape loaves, and dexterously navigate the shelves of the eight-ton oven as Chad kept us rapt with the stories and science behind why he came to bake bread this way. His respect for tradition and commitment to craft inspired something deep within me, and I asked him why he never used the bakery space for dinners anymore (remembering the raucous meals he and his wife Liz Prueitt used to host for friends when they first opened the bakery in 2002). I imagined us collaborating on dinner parties. We could push all the tables together and invite people in. I'd cook abundant family-style platters of my favorite rustic foods, and Chad would bake the breads. Six weeks later, in the spring of 2010, we launched Tartine Afterhours, our monthly dinner party for 40 friends and strangers that blurs the boundaries between eating out and eating in.
I can count on one hand the fancy dinners I've eaten in restaurants over the past three years, but the memorable meals I've shared at home are practically innumerable. Three years ago, when I cooked for that first Tartine Afterhours, I wrote a note to myself about what I dreamed would happen each time I gathered people around the table: I want people to leave with the motivation to go on and create another special experience for a different group of folks so that we can continue to spread these values and create more connection to our food and to each other in our wider communities. Little by little, it's happening almost effortlessly.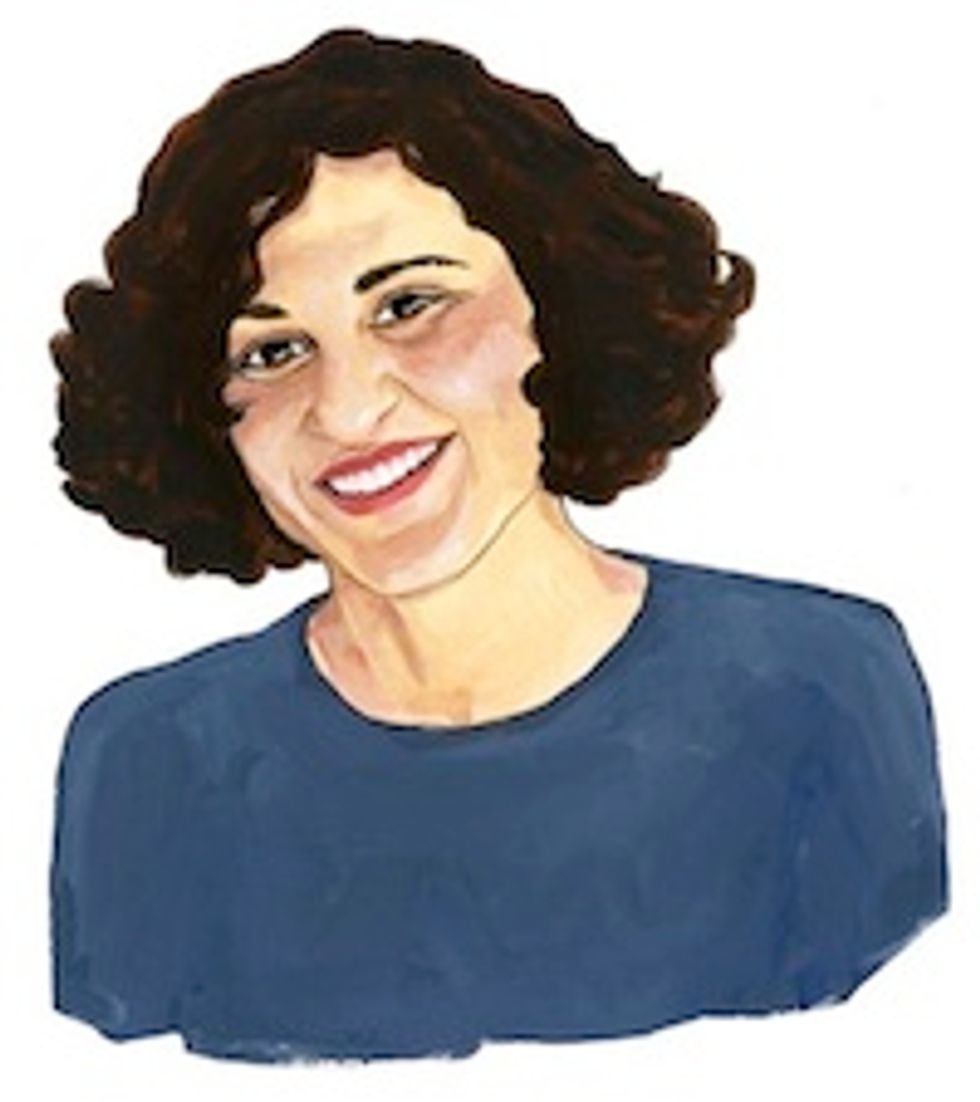 Samin Nosrat is a writer, teacher, and professional cook. She is currently at work on her first book.



This article was published in 7x7's February issue. Click here to subscribe.