If Halloween isn't inspiring you, perhaps this year's Arts of Fashion Symposium will. Taking place the weekend of October 29-30 at the San Francisco Art Institute, you can witness fashion competition at its best with presentations and creative works from budding international fashion talent. Lectures, networking opportunities, photography exhibits, and fashion film screenings, will occur all day, both days. And most of this inspiration will come free.
---
Here's a fashion formula for you: 65 candidates were chosen from 330 applicants from 96 fashion schools and universities of 32 countries. That is a well-rounded amount of raw talent competing for apprenticeships with major fashion houses and a summer MasterClass in Paris at the Musee des Arts Decoratifs at Le Louvre. The award-winning works in both fashion and accessory categories, including the original sketches, will be on display at the Symposium. Paris has already seen the MasterClass winners — at the Hall des Marechaux at Le Louvre — and now it's San Francisco's turn.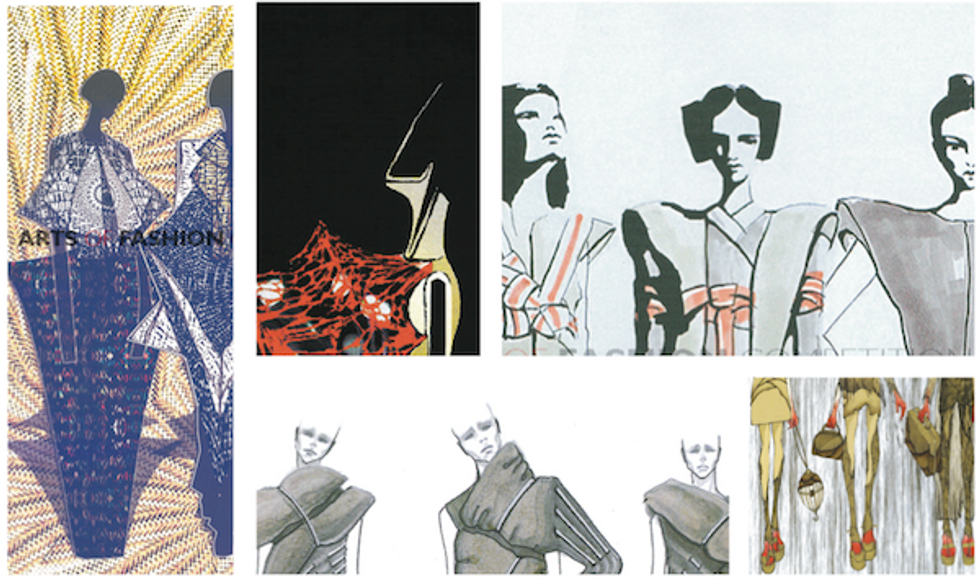 The laureates are judged based on coherence with the year's theme and skill level, creativity, and artistic expression. The 2011 theme was TENSION. Pause, think. Models will loop around wearing the design's for two days, making for a fast paced, interactive runway experience. Steven Kolb, CEO of the Council of Fashion Designers of America (CFDA), will serve as special guest participating in talks about the fashion industry during the Symposium's professional series.
The awards reception and ceremony require a ticket, with student tickets starting at $50, but the rest of the events are free and open to the public. However, space is limited and a $20 reservation will promise you a seat at the informative lectures and presentations. Donations to The Arts of Fashion Foundation, the SF-based non-profit producing the Symposium, are appreciated.

The 10th Annual Arts of Fashion Symposium and Premier International Fashion Design Student Competition, October 29-30 
San Francisco Art Institute, 800 Chestnut Street, San Francisco, CA. 94133
More information and the full schedule of events
Samantha Durbin (sami.7x7@gmail.com) is a California lifestyle writer who honed her blogging skills as Editor of FabSugar.com. Samantha graduated from The Fashion Institute of Technology, and also writes for 7x7 Magazine and Gilt City.