Park City, like many mountain sport meccas, is a mix of tourists, vacation home owners and nomadic ski bums. Constantly in flux, built for summer and winter sports, and home to one of the nation's best wine events (Red, White and Snow), Park City is rustic-chic and well appreciated by its diverse population. Here are the best places to eat, drink, stay and ski in Park City:
---
Eat + Drink
There is a plethora of restaurants, bars, and resort lounges packed into this small town and its surrounding communities. Main Street is lined with everything from bistros and sushi bars to dive bars and breweries, and the mountaintop resorts each house their own extravagant restaurants. Foodies can expect to see local meats and artisan ingredients on menus, and wine lovers will enjoy impressive wine lists. 
Our top picks are River Horse (fusion steak and seafood) and Reef's (Mediterranean), due as much to the local families that own and operate them as the flavorful and creative cuisine they cook up. Slopes, at the Waldorf Astoria, was my favorite of the resort restaurants but Farm and the J&G Grill (they've got a stellar Bloody Mary) are also noteworthy. Taliskar on Main is the most famous restaurant in town.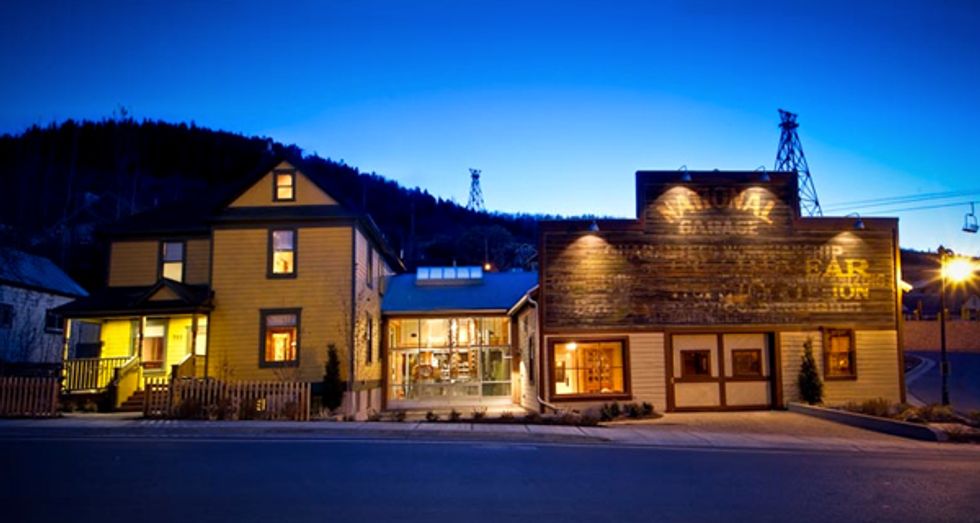 Focusing on liquids? Hit local favorite No Name Saloon, and then follow the crowd next door to O'Shucks. Don't miss infamous High West Distillery, (pictured above) whose spirits you can sample while you hang out.
Stay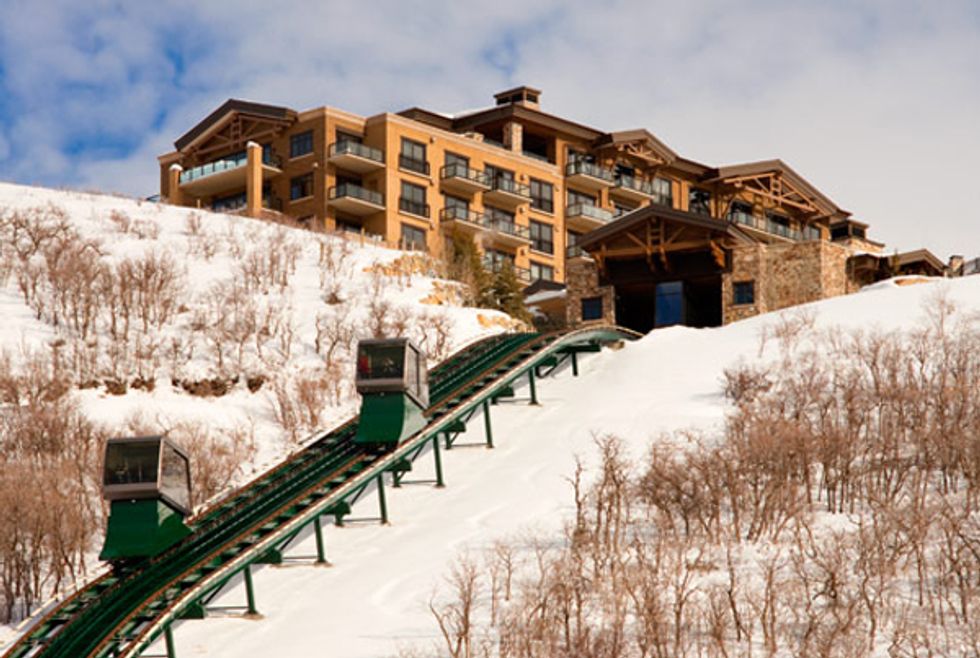 Park City's lodging options range from multi-floor ski-in suites to cottages. There are tons of vacation rental homes for every budget. Enjoy hippie-inspired day spas or treat yourself to one of the beyond-lavish resort spas. 
High: The best are the Waldorf Astoria, Canyons Resort, St. Regis Deer Valley (pictued above) and Stein Erickson Lodge.
Mid: The Sky Lodge is our favorite mid-range pick but the Marriott Vacation Villas and Treasure Mtn Inn are also highly regarded. Drive a bit to spots like Zermatt, in Midway, for high-end places with mid-range prices, or The Blue Boar Inn if you're into B&B's
Modest: Explore vacation rentals for quirky places and good deals. The Prospect Marriott is just out of walking distance from the slopes but is clean and has an excellent staff.
Ski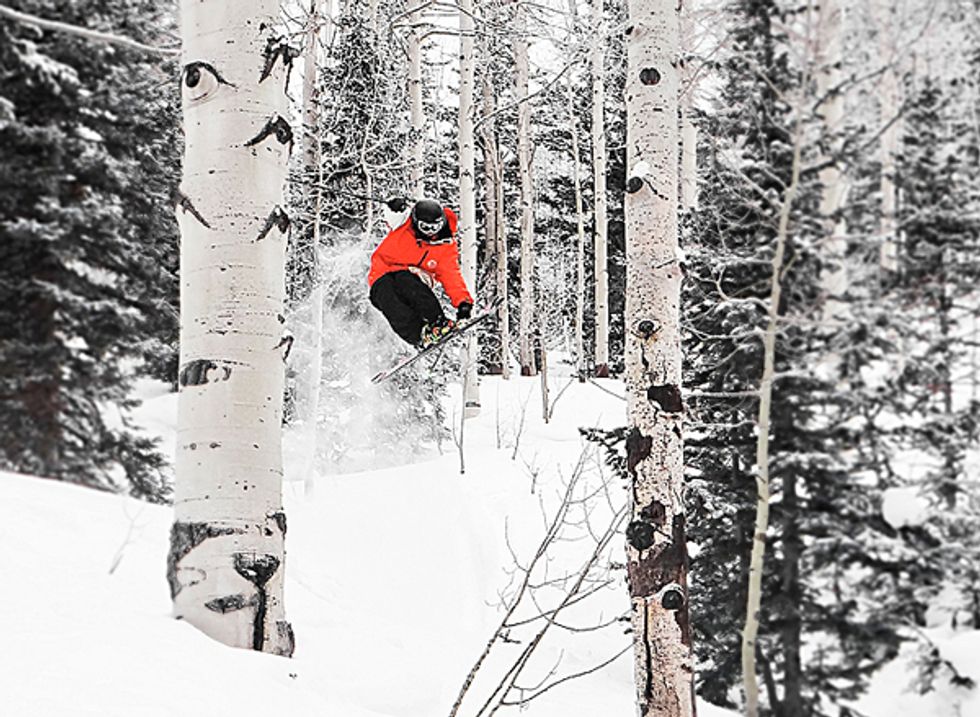 There are three main mountains in the Park City area, each with a known specialty, and eight other mountains within an hour drive. Park City is known for its terrain parks and night skiing, and is the easiest to access from the town and vivacious center.
Deer Valley, known internationally for their groomers and corduroy, is the kind of pristine resort where you'd expect to ski right into the lobby of a St. Regis… and you can. No snowboarders allowed.
Canyons is by far the largest mountain in the area, with seemingly endless terrain, hike-able peaks for fresh tracks, and video game-like runs (Harmony) that go over bridges, under tunnels, and past homes and lodges.
Further away, a bounty of options exist, but Alta and Brighton are the local favorites to hit up.