Shop Abacus Row's limited-edition bracelets, necklaces and earrings, and more Lunar New Year goodies at a Nob Hill pop-up shop through Friday.
Plus, get your cozy-comfy-cool on with sustainable womenswear pieces from Marin's Époque Évolution and modern kimono-inspired jackets from Oakland label Akashi-Kama.
---
Bench your sweats and go eco-chic with Époque Évolution.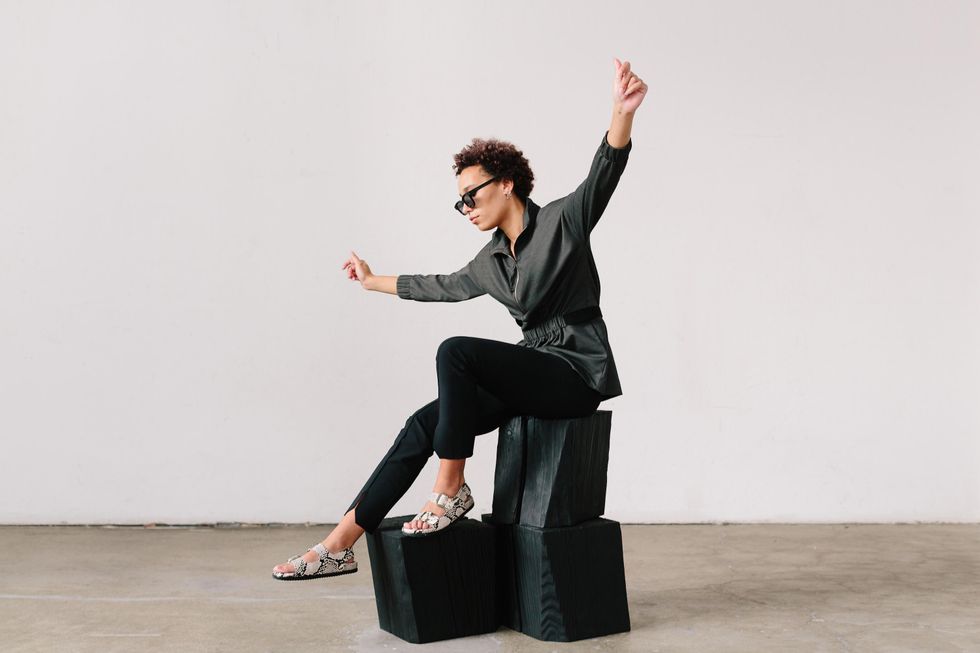 (Courtesy of Époque Évolution)
Who knew the wood pulp of trees could be so comfy...and look so good? Um, the folks at Mill Valley label Époque Évolution. Their newly released collection is made of super soft and sustainable fabric with Tencel, the fiber created from said pulp.
The Chic & Eco Collection consists of a trio of polished, easy-to-wear basics available in black heather and espresso shades. There's a high-waisted pant, midi skirt, and a half-zip pullover with elastic cinched waistband. (We can't wait to dive into the latter.) All the versatile pieces are created in a small sustainable factory in Portugal. Smell ya later, hole-y hoodie.
// The Chic & Eco Collection comes in sizes XS to XL; prices are $128 to $178. Shop online at epoqueevolution.com.
In honor of Lunar New Year, Abacus Row made ox rocks…as one does.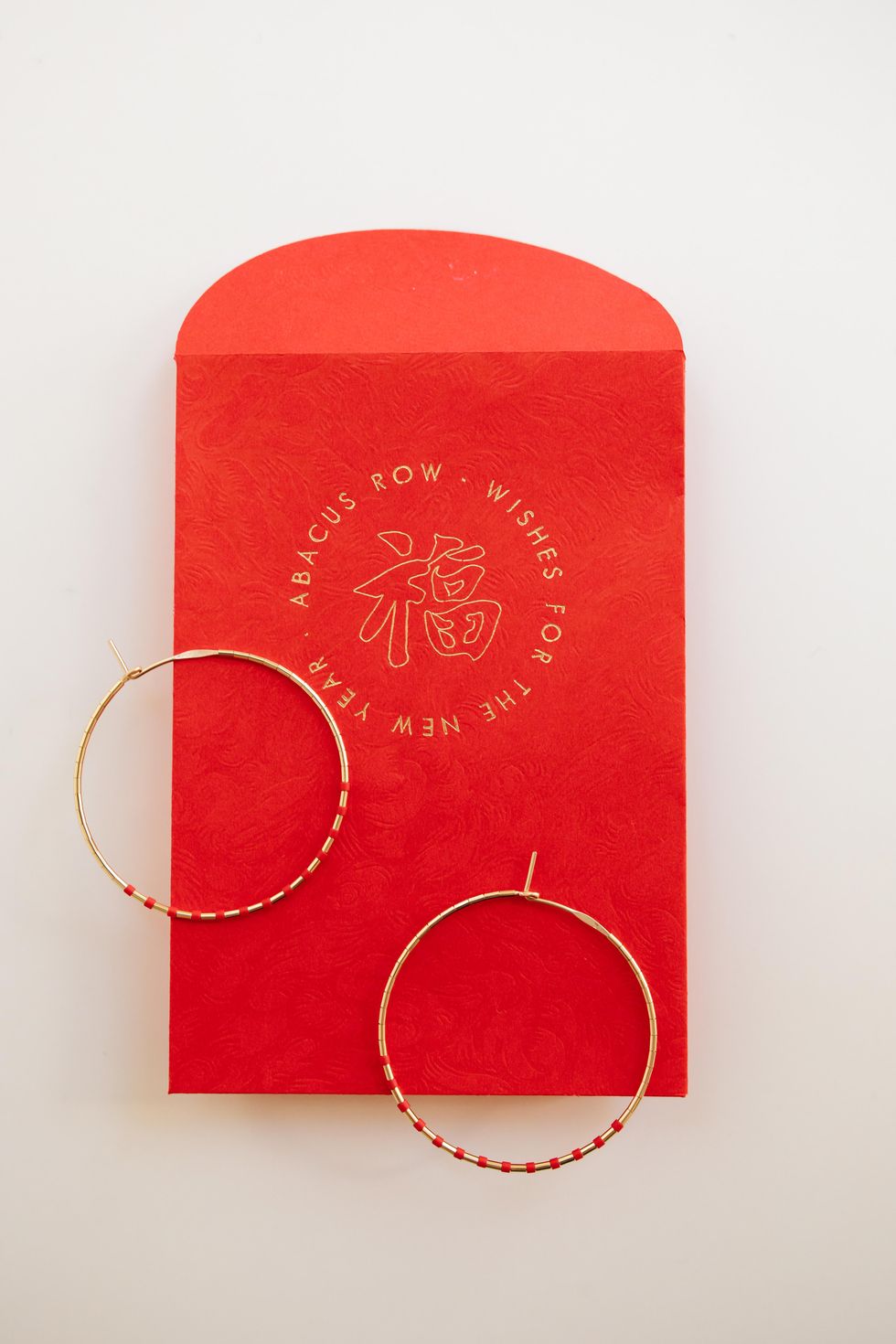 Joy, luck, and togetherness are what the Lunar New Year is all about. To celebrate, SF jeweler Abacus Row released a limited-edition Year of the Ox collection (prices range from $68 to $888). Each necklace, bracelet, and earring design was inspired by the colors, shapes, and numbers thought to bring good fortune. We're all about the medium-sized 14-karat-gold-filled Joy Luck hoops starring red Japanese Miyuki matte glass beads. ICYMI: Red welcomes good luck and wards off bad fortune, while gold represents prosperity.
In other good news, you can shop the collection in person at the Lunar New Year Pop-Up running through Friday, February 26th (noon to 5pm) in Nob Hill. Along with the aforementioned bling, you'll find a range of products that play a role in the traditions of the holiday. Shop Kaarem apparel, a ceramic collection from Minh Singer, and a selection of symbolic fruits and flowers for yourself and others—and to offer up to the gods of your ancestors.
//
Shop the pop-up online or IRL at 1256 Mason St. (Nob Hill); abacusrow.com
We didn't know how much we needed fusion fashion until we met the Noragi Jacket.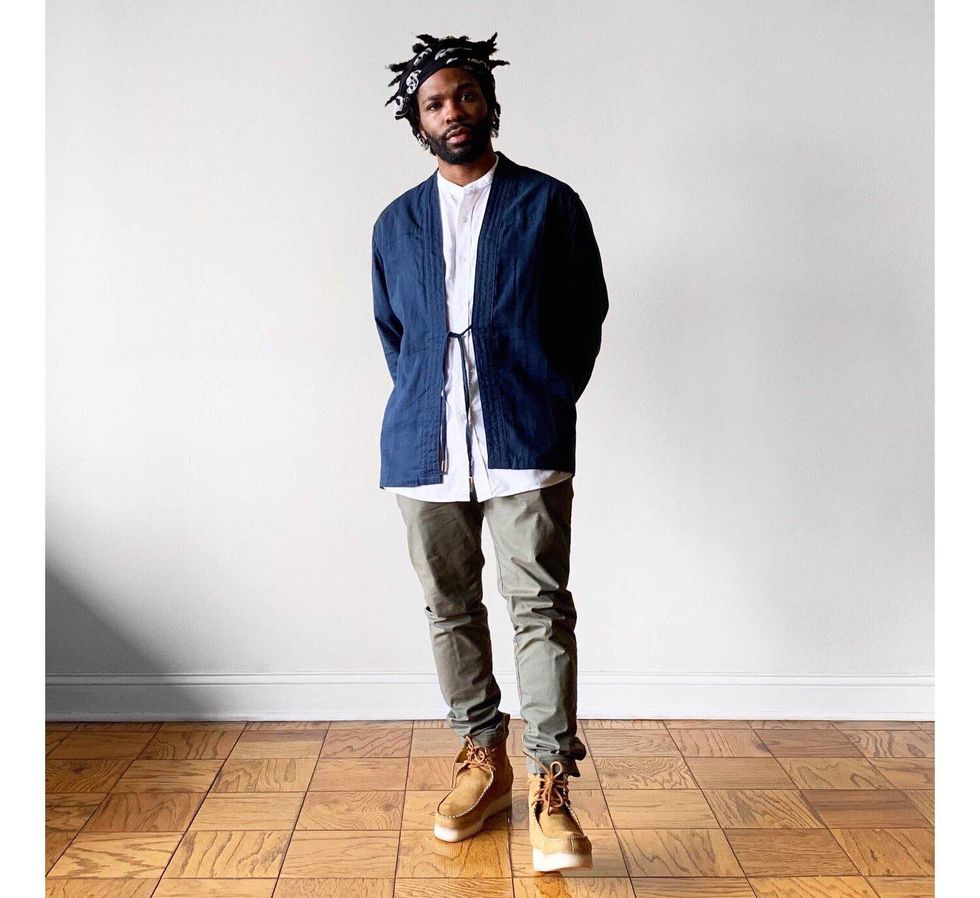 (Courtesy of Akashi-Kama)
Alec Nakashima, a Japanese-American, was inspired to start his company Akashi-Kama after returning from a trip to Japan a couple of years ago. "I came home to the Bay wanting something with a Japanese aesthetic but made for everyday wear," he explains. Ten months later, his signature Noragi jacket was born. It's a modern take on the lightweight kimono jacket worn by Japanese farmers/workers but with an American spin. It has techwear/streetwear vibes and is chef's-kiss delish. Guys, ladies, everyone: Meet your new go-to layer.
Made in Oakland using Japanese cotton, the Noragi comes in a range of beautiful shades and patterns, and features a high collar and front-tie closure with gold ends. Unlike the wide sleeves of the traditional jacket, Akashi's version has tapered sleeves and is meant to be worn open rather than tied—ya know, like a blazer. One of our favorite details? The contrast pattern at the yoke's interior. Check out some style tips on how to wear the jacket. Arigato.
// Noragi jackets come in unisex sizes XS-XXL and (mostly) retail for $129. Shop online, akashi-kama.com