Planning an epic party, or perhaps the big day? You'll need a caterer.
But this is the Bay Area, so let's be real: Not just any caterer will do. For foodie-approved menus and truly stylish design, you need someone who knows how to go above and beyond.
---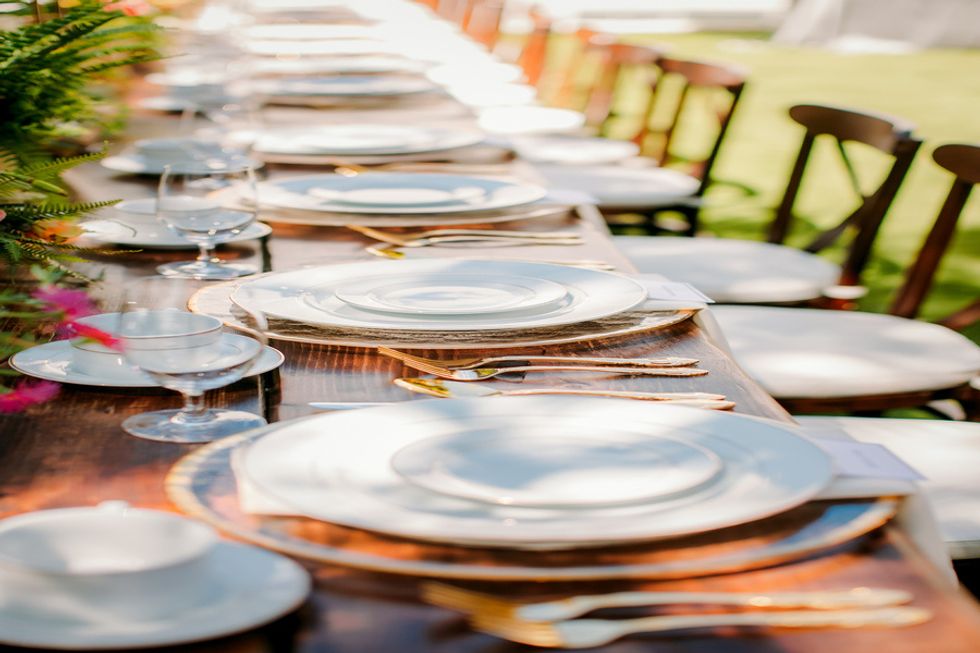 (Courtesy of Above & Beyond Catering)
Above & Beyond Catering was founded by married duo Anna Intertas-Barr and chef Anthony Barr in 2005, and has since grown into a busy corporate and large-venue catering company managing over-the-top affairs sometimes for 1,000 guests and more. In 2016, the couple expanded their enterprise with the addition of Fork & Spoon Productions, a boutique, luxury-oriented arm of the business that specializes in carefully crafted fine dining for private dinners, elegant weddings, and gala events. But no matter the size of the occasion, the founders are personally involved from concept to completion, managing everything from the food and waitstaff to décor and florals, operating as a one-stop shop for all your catering needs.

"Anna and I work very closely with the event planners and the clients through a series of meetings and tastings to develop the ideal menu and atmosphere for each event," explains Chef Barr.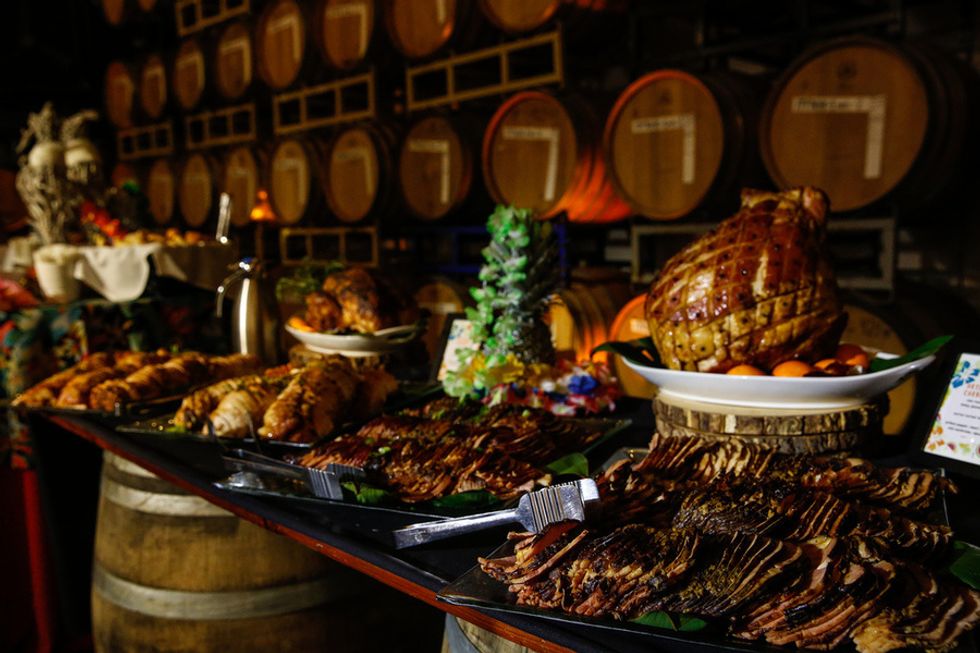 (Courtesy of Above & Beyond Catering)
Between the two companies, the team has designed menus for everything from massive corporate events to exquisite weddings with a focus on bringing together diverse groups of people to share a meal, ideas, solutions, and develop friendships.
"Two items determine the success of an event—the quality of the food and a seamless roll out. No client should ever see the work involved in creating their ideal event," says Intertas-Barr. "We pride ourselves on being able to be part of an existing event team or handling the production details ourselves for effortless entertainment that creates extraordinary memories and make our client a star."
Giving back to the communities they serve is also important to the couple. In addition to contributing to numerous charities, such as the Michael J. Fox Foundation for Parkinson's Research, in 2018 they began a series of Above & Beyond First Responders lunch drops to Bay Area police stations. "Our first responders deserve recognition and thanks, and we are thrilled that our lunch deliveries make them so happy and that they feel appreciated," said Chef Barr.
// For more information about Above & Beyond Catering services, please visit abovecatering.com; for Fork & Spoon Productions, go to forkandspoonproductions.com.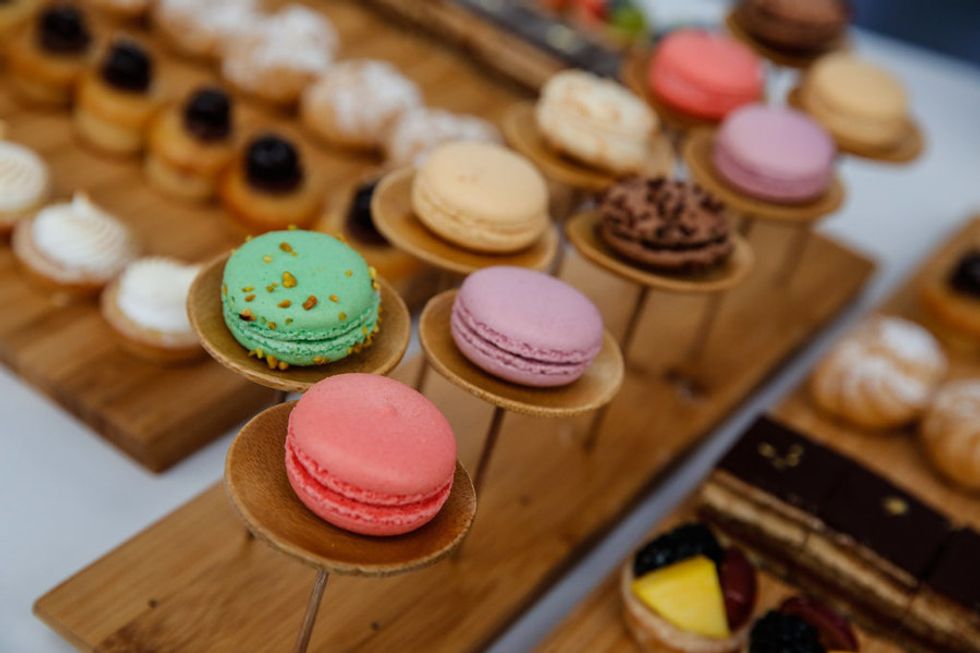 (Courtesy of Above & Beyond Catering)